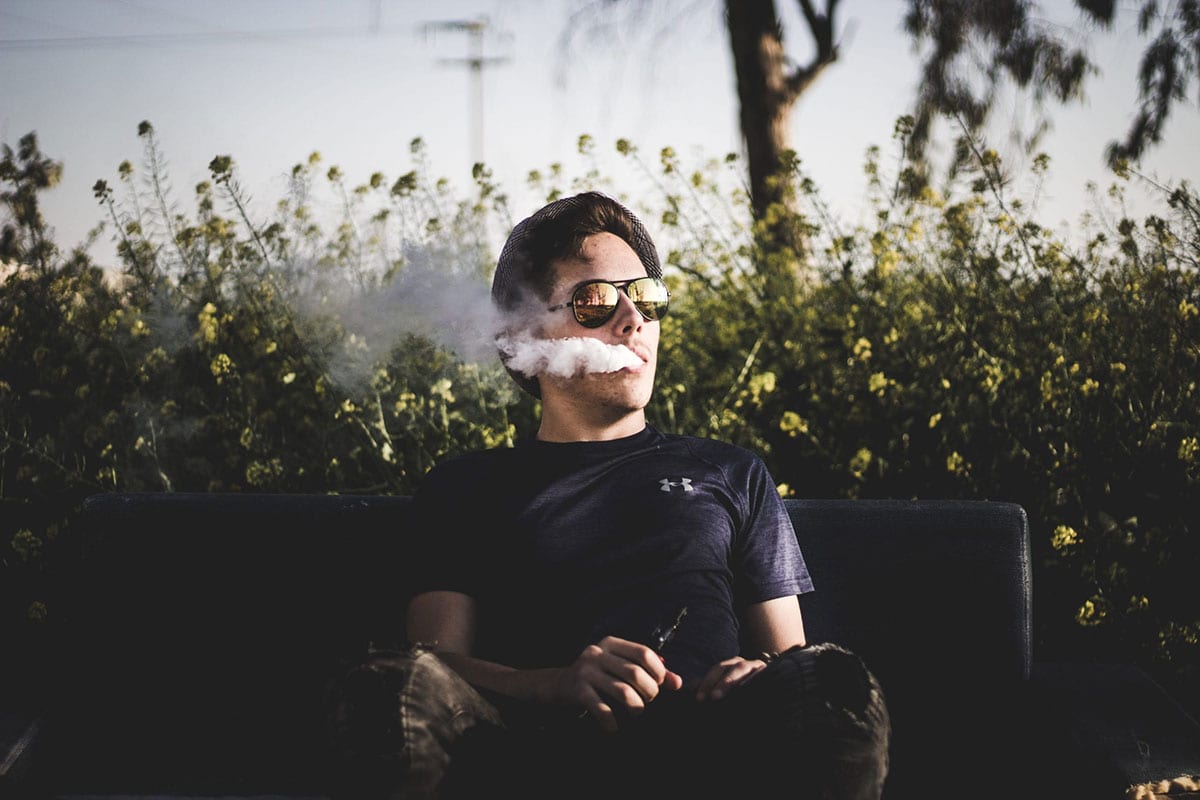 How to Choose the Best CBD Vape Juice
Vaping is inhaling vapor by way of a handheld vaporizer or electronic cigarette. In 2016, a study suggested that vaping

might

eliminate the harmful side effects of combustion in traditional smoking and that using e-cigarettes might be a practical way of delivering CBD

(1)

.

There is

a

growing interest in the therapeutic benefits of inhaling vapor from medical cannabis and its components

(2-3)

. That is why many brands today have started providing CBD vaping products for public consumption.

Choosing hemp-derived CBD and checking for third-party lab reports, CBD content, and production process

(4)

 are some ways people can get quality CBD vape products.

Users should not confuse CBD vape juice with regular

CBD oils

or tinctures

,

as the latter is intended only for ingestion. A study in 2018 revealed that inhaling mineral, vegetable, or animal oils can result in a deadly health concern known as lipoid pneumonia

(5)

.
Best CBD Vape Juice
Hemp Bombs CBD Vape Oil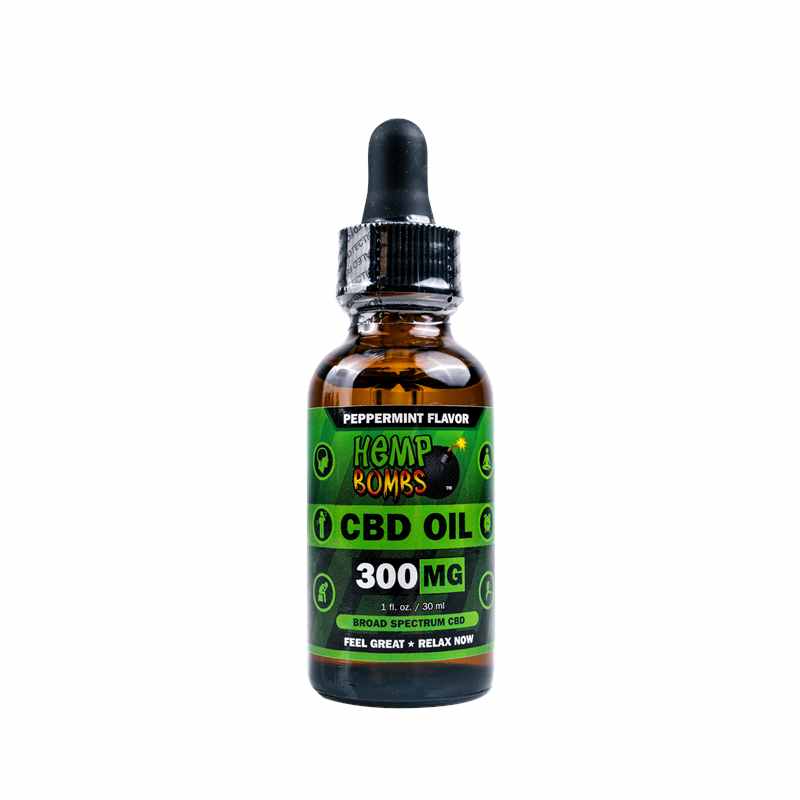 The Hemp Bomb CBD product line is made with organic- certified, premium-grade industrial hemp. This brand's quality control standard is high, and this too is a very popular brand. All the products offer third-party lab testing results, and customer service is reliable. This brand has numerous CBD mg dosing options, and pricing is very reasonable for an organic CBD product that is free of contaminants.
Check Latest Price
Read our review
Best Vape Flavors
CBDfx Vape Juice

A broad spectrum CBDfx product line that comes in multiple varieties of flavors, even Fruity Cereals, which gives vape users a number of products to enjoy.
CBDfx Vape Juice is made from high-quality cannabidiol isolates, and it is available in 250 mg, 500 mg, and 1000 mg CBD. They come in a variety of flavors including "Blue Raspberry", "Wild Watermelon", "Strawberry Milk" and more.
CBDfx also sells CBD Vape Kit for Vape Starter users.
Check Latest Price
Read our review
Hemplucid Full Spectrum CBD Vape / Drip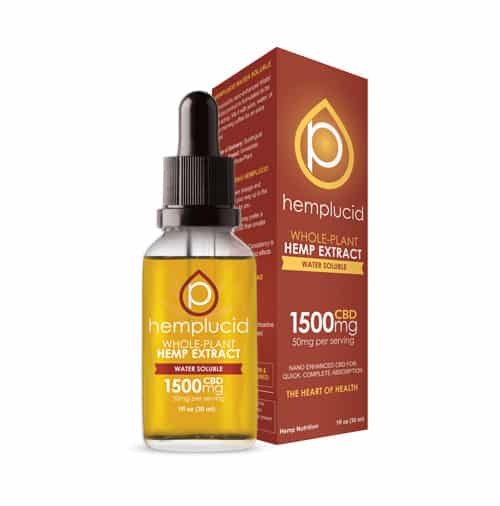 HempLucid uses a whole-plant CBD hemp extract. It is USDA organic certified, with a mild natural flavor and aroma. Pricing is high, yet the product is worth it.
Check Latest Price
Vaping is a term that people use to describe the act of inhaling vapor by way of a handheld vaporizer or electronic cigarette. Unlike smoking, vaping does not require flames that can potentially create harmful byproducts to combust substances.
Instead, vaping devices possess a small mechanism called an atomizer, which draws the vape juice to its coil. A battery inside the vaping device is activated to heat the coil and prepare the liquid for inhaling.
In a 2016 study, researchers suggested that the vaping of cannabidiol (CBD) might eliminate the adverse effects of combustion caused by smoking while leveraging the benefits of inhalation over ingestion. Authors from the same study also stated that using e-cigarettes may prove to be a practical way of delivering CBD (6).
Another study, published by BMC Pharmacology and Toxicology, mentioned that vaporizing cannabinoids, like CBD, is a safe approach to administering these compounds to the lungs (7). The scientists also concluded that since combustion is unnecessary during vaporization, no toxic compounds are created in the process. The long term effects of vaping CBD, however, remain yet unstudied and unknown.
A growing number of studies have begun looking at the therapeutic benefits of inhaling vapor from medical cannabis and its constituents (8-9). This interest in the industry is why many brands have started producing and selling CBD oil vapes.
How to Choose the Best CBD Vape Juice
Finding the right CBD vape oil is not easy, especially considering the rapid growth of the cannabinoid industry. 
People may find the product unflavored or in various fruity flavorings, including watermelon, blue raspberry, blueberry, and even strawberry milk.
When selecting CBD vape juice, there are several aspects to consider to ensure that consumers get the best quality.
Check for Lab Results
The first step in ensuring high-quality CBD vape oils is to check for its third-party laboratory reports.
Unfortunately, there are unethical CBD producers that mislead their consumers on the actual CBD content to save on cost. The CBD industry is still young and minimally regulated (10), which means that some companies fall short of providing what their product labels claim.
This inaccuracy is why consumers must confirm that product descriptions match the information listed on labels. Seeking lab test results is an ideal way of knowing whether a product has undergone reputable third-party laboratory testing.
Well-respected CBD companies often publish their lab testing results so that interested parties can easily access them. Checking these documents guarantee buyers that their desired CBD products contain precisely the ingredients listed.
It is best to avoid manufacturers that are not willing to share these results.
Identify the Amount of CBD Present
Some companies employ a tactic to confuse buyers on the amount of CBD present in their product. For instance, brands may label their vape juice at 200 mg, but this does not always mean it contains the same amount of CBD.
Since CBD oil can be a mix of various ingredients, consumers must understand the amount of real CBD they can get. Reputable companies list these down clearly and provide the percentage of additives on their product labels.
Learn About the Extraction Method and Sourcing
Being aware of the extraction method of a CBD vape oil product is vital in understanding what is in it. CBD can be extracted via the CO2 or solvent extraction approach. 
The CO2 process is a safe and clean way of extraction, usually applied in the food and herbal supplement industries.
Similarly, buyers should research and verify the source of the CBD used in their vape oils. Transparency is vital in dealing with CBD providers since users would want to ensure full traceability in case of adverse reactions.
Choose Hemp-Derived CBD
When buying CBD vape juice, it is best to select blends derived from the hemp plant as these contain the least amount of vape additives possible. Quality CBD vape oil comes from the leaves and flowers of the hemp plant and not the seeds.
Industrial hemp produces meager amounts of THC (tetrahydrocannabinol) while being naturally rich in CBD (11). This scenario has been made possible due in part to several growers that have bred strains of the hemp plant having high cannabidiol levels.
Some people may argue that CBD vape oils obtained from hemp may be less effective compared to CBD derived from cannabis. However, there is little evidence supporting this claim as CBD acquired from hemp oil contains the same spectrum of phytocannabinoids in marijuana (12).
Is CBD Oil the Same as CBD Vape Juice?
CBD vape juice, also called CBD e-liquid or CBD e-juice, is a general term used to describe CBD oil that is intended for use with a vaporizer. Unlike CBD oils, CBD e-liquids are usually made with vegetable glycerin (VG) or propylene glycol (PG).
VG and PG are thinning agents that cause the CBD vape juice to become fluid enough for vaporization. The juices are made either through CO2 or solvent extraction methods. Cartridges can be replaced with different varieties of CBD-enriched vape liquids once empty.
However, one thing to note is that CBD vape oils made using propylene glycol have potential health concerns when vaporizing. According to a study in 2018, PG can turn into formaldehyde vapor, which is a toxic substance that can cause adverse reactions at high temperatures (13).
Why Vape CBD E-liquid?
Some users prefer vaping CBD because of its bioavailability, which refers to how easily a substance can be absorbed by the body.
Unlike other forms of consuming CBD, vaping of the chemical compound is considered by some experts to be a more effective mode of delivery due to its fast onset of action and limited duration of effects (14).
Vaporization is also considered a safer lung delivery approach than smoking since heating does not produce harmful gases prevalent in combusting plant matter. 
However, there is little substantial evidence from clinical trials supporting the concept that vaporization is a better alternative to smoking.
Factors in Choosing a CBD Vaporizer
Knowing what to look for in a CBD vaping device is essential for users to experience vaping cannabidiol to its fullest potential.
The following are factors to consider when selecting a CBD vaping device:
Temperature Control
The temperature at which a vaporizer heats the CBD vape juice is a vital aspect to consider. Some manufacturers indicate the exact temperatures in which their products heat up. In contrast, others may not be as transparent about this.
Some vapers suggest choosing a small CBD vaporizer that does not heat more than 160 degrees Celsius. These users claim that, at this temperature, the CBD e-liquid heats up moderately and does not get too hot.
Meanwhile, some individuals prefer vaping with larger electronic devices. Although these may be ideal for use on traditional e-liquids with nicotine, they are not the best for CBD since these vaporizers tend to reach high temperatures.
Users that prefer to vape CBD with these box mod vaporizers may benefit from a device that has temperature control functionality. This system allows individuals to turn the temperature down and ensure that their CBD vape oil does not burn.
Vaporizer Size
CBD vape devices are available in various shapes and sizes. These items can range from small pen-style vaporizers, with dimensions similar to a traditional cigarette, up to the big box mod types.
Size is a vital factor when selecting a CBD vaporizing device. Users should consider this if they plan to bring the device with them when going out or if they wish to use them only at home.
Portability is also a significant factor for people looking to use their vaporizers while traveling. One can find CBD electronic devices that can easily fit in a purse or pocket.
Battery Life
CBD vaporizers have different capabilities in terms of battery life. Some of them can last for several hours, while others can only operate for a short time.
Most vaping brands will list how long their device batteries are going to last. People planning to bring a vaporizer with them to work or when traveling may benefit from a device that has long battery life.
Another thing to consider is the amount of time it takes for a battery to recharge fully. Some vaporizers can finish charging under an hour, while others may take longer.
Convenience
Some CBD vaping devices are simple and easy to use. Other types have components and settings which are better suited for advanced users. Some individuals simply want to use their vaporizer immediately, while others want to dabble with better customization options.
Considering the simplicity or complication of a CBD vaporizer is essential to maximizing one's vaping experience.
Types of CBD Vaporizers
Below are the most prevalent vaping devices that may be used with CBD e-liquids.
Disposable CBD Vape Pens
By far, disposable vape pens are the easiest and least expensive for beginners to try out. These are small, lightweight devices shaped like a cigarette and are pre-filled with CBD vape oil.
They are powered by a built-in battery and coil and are generally used for a few hundred puffs before disposal.
CBD Oil Cartridges
The cartridges are slim, cylindrical vape tanks that are pre-filled with CBD vape juice or distillate. These require a vape pen to use or a 510 thread battery that is compatible with regular 510 cartridges.
Typically, a cartridge can hold around 0.5 to 1 mL of vape juice and are the next most straightforward way to vape cannabidiol after disposable pens.
CBD Pods
These are the same as CBD vape cartridges but are compatible with standard vaping batteries. CBD pods allow regular vape device users to swap between nicotine and CBD by just snapping in a compatible pod.
Refillable CBD Vape Pens
These rechargeable vape pens let users fill them up with their own CBD vape oils after consumption. They are often made of tube-style batteries attached to a vape tank together with an internal coil.
CBD vape pens are said to produce more flavor and vapor, while also being more cost-effective for long-term use compared to disposables. However, these devices require basic knowledge of their maintenance since it is going to be necessary to replace and clean their parts regularly.
How to Start Vaping CBD
Begin by reading the user manual that comes with the device to ensure its proper usage. Compared to other vaping devices, the disposable CBD vapes do not require preparation as they can be used immediately.
Users do not need to push any buttons as this type of vaping device is draw-activated. As for refillable CBD vape pens, pods, and cartridges, these require some basic knowledge to get started.
Using a Refillable CBD Vape Pen
Fill the vaping pen tank with CBD e-liquid.

Prime (saturate) the coil for optimal heating and performance.

Wait for

at least 5 to 10 minutes for the coil to saturate with the liquid.

Press the power button five times to turn on the device.

If the device has adjustable airflow, set the preferred setting.

Press the button and start with small puffs.

Wait

for

at least 5 to 10 minutes between each puff to observe CBD's effects.

Always start at a slow pace and gradually increase the dosage

until the desired effects are achieved.

Ensure that the vape tank stays clean.
Using a CBD Pod
Attach the pod to a

compatible vape device

.

Activate the vaping device and begin by taking a small puff.

Wait

for

at least 5 to 10 minutes between each puff to observe how CBD's effects.

Always start at a slow pace and gradually increase the dosage until achieving the desired effects

It is also possible to take more frequent, substantial puffs as an alternative

Tap the

vaping

device twice to check its battery life
Using a CBD Oil Cartridge
Attach the cartridge to the 510 battery

If a power button is present, press this five times to turn it on

Hold on to this button while inhaling and take small puffs

Wait for at least 5 to 10 minutes in between puffs

to observe CBD's effects.

Always start at a slow pace and gradually increase this

until reaching the optimal dosage.

An alternative is to take more frequent, substantial puffs.
What is CBD and CBD Oil?
Cannabidiol, popularly shortened as CBD, is one of the primary chemical compounds naturally found in the Cannabis sativa plant. Unlike THC (tetrahydrocannabinol), CBD does not cause mood and mind-altering effects on its consumer (15).  
According to a recent study, CBD exerts several therapeutic effects, which may have numerous applications for treating chronic pain and inflammation (16). Several investigations on CBD have also shown that the compound may provide relief for anxiety and nausea while providing neuroprotective antioxidant properties (17-18).
CBD can be infused in various products, including vaping e-liquids, tinctures, edibles, gummies, creams, and capsules. It can also contain terpenes, THC, and other cannabinoids.
CBD oil is traditionally consumed as an oral tincture and should not be confused with CBD vape juice. The mixture in CBD oil often contains medium-chain triglyceride (MCT) obtained from coconuts and not suitable for vaping.
One study has shown that inhaling mineral, vegetable, and animal oils can result in a serious medical condition known as lipoid pneumonia (19). CBD tinctures, unlike CBD e-liquids, are exclusively for ingestion.
The following are the types of CBD oil that are ideal for vaping:
CBD vape juice, sometimes referred to as CBD vape oil or CBD distillate, is intended for vaping purposes. CBD e-liquids are often made using food-grade ingredients, but these are not the same as oil-based tinctures.

CBD cartridges are slim, disposable e-cigarette tanks that are filled with CBD e-liquid. They are attached to a standard 510 battery and allow for vaping without much setup.
What Dosage Should One Take?
The U.S. Food and Drug Administration (FDA) is still exploring ways to address the lack of data on CBD use (20). Thus, it has not released official guidelines on the proper dosage for its products.
However, there are suggestions that the cannabinoid may yield different results for each individual since not everyone has the same metabolism.
Typically, a CBD vaping cartridge contains 100 mg of CBD, delivering around 1-2 mg of the compound for every puff. More CBD per puff is possible when using a CBD vape pen or tank, depending on the strength of the e-liquid.
An appropriate way to identify the right dosage is to start at a low amount and work to increase this gradually. Some people recommend starting at a minimal dosage of 1 to 2 mg of CBD and then waiting for six hours until the next dose.
Users can then slowly increase this dosage each time by 5 mg while paying attention to the throat hit and how they feel afterward. As soon as the positive effects of CBD are felt, individuals should note the dosage down and stick with that amount moving forward.
Are There Side Effects
of
Vaping CBD?
Although research on the side effects of CBD is still in its infancy, there are already some associated reactions observed according to past clinical trials. The most frequently reported adverse effects are dry mouth, euphoria, hunger, red eyes, and fatigue (21).
In another study on the side effects of CBD, many of the subjects noted that tiredness, diarrhea, and appetite changes were the most common reactions. The authors of the study, however, mentioned that cannabidiol has a better side effect profile in comparison to other drugs (22).
Interested users should also be aware that vaping CBD e-liquid should not get them "high," as long as it does not contain THC. Since most CBD vapes are made from industrial hemp, these products should have insufficient amounts of THC present to cause psychoactive effects.
Furthermore, the World Health Organization has found that CBD is generally tolerated well in humans, and the compound also has a favorable safety profile. Also, there was no evidence that the use of pure CBD could lead to public health-related concerns (23).
Still, the long-term effects of vaping CBD or THC are unknown. Special populations and those with health issues should exercise caution and always speak to their doctor first. Vaping may not be an appropriate route for everyone.
Is It Legal to Use CBD?
Under the 2018 United States Farm Bill, CBD obtained from the hemp plant is allowed provided it is produced in a consistent manner that follows federal and state regulations (24). The passing of this new law means that most states (such as Colorado) no longer criminalize CBD hemp extracts. However, there are still a few places that have restrictions on its use.
Thus, interested buyers need to conduct research to confirm that CBD use in their state does not warrant legal action. Some states may require users to obtain a prescription from a doctor before they can use CBD products.
Is It Possible to Overdose on CBD?
According to the nonprofit organization Americans for Safe Access, there has not been a well-documented case of human fatality attributed to cannabis overdose or its constituents. Based on their present understanding, the organization believes that the compounds of cannabis have a wide safety margin and that they cannot induce a lethal outcome (25).
A study in 2019 supported the idea that cannabis and its chemical components are safe for use and may not lead to abuse. Researchers of the study also found limited information regarding major complications that happened due to CBD use (26).
How to Know Which Brands to Trust
A 2018 report published in Forensic Science International found that a leading brand of CBD vape goods used chemicals that can trigger adverse reactions and even death. The report stated that certain products from the brand contained a synthetic compound called 5F-ADB, which the Drug Enforcement Agency (DEA) considers a Schedule 1 drug due to its health risks (27).
Research which brands apply strict quality control methods to ensure their desired vape products are safe for use. One possible way to identify these brands is through the overwhelmingly positive customer and professional reviews they have.
Reputable CBD brands also test their products by way of third-party ISO labs and ensure that the public has access to these results.
CBD, THC, and the Endocannabinoid System
CBD and THC are both cannabinoids that are naturally available in the cannabis plant. Upon intake, these chemical compounds interact with a system in the body known as the endocannabinoid system (ECS) (28).
There are three main parts of the ECS: the endocannabinoids, cannabinoid receptors, and enzymes. All three elements work closely with one another to help the human body balance certain bodily functions.
One of the primary responsibilities of the ECS is to communicate with the peripheral and central nervous systems in the body. The CB1 and CB2 receptors are two of the primary types of cannabinoid receptors that are essential for this process.
The CB1 receptors are the chemicals that are mostly available in the central nervous system, including nerve endings in both the spine and the brain. Meanwhile, the CB2 receptors are primarily present in the peripheral nervous system, which include the digestive and immune systems.
The Effects of CBD and THC to the Brain and Body
CBD and THC are similar to the endocannabinoids that are produced by the body. When either of the two interacts with cannabinoid receptors, they can affect the cell signaling that occurs within the ECS (29).
THC (30) and CBD (31) possess the same molecular formula "C21H3002", which means that they are made with 21 carbon atoms, 30 hydrogen atoms, and 2 oxygen atoms. However, the two compounds do not share the same chemical structures, which is the main reason why they affect receptors in the body differently.
THC primarily binds to the CB1 receptor, which is mostly found in the brain (32). This action results in the psychoactive effects of medical marijuana and other products with high THC content.
THC works by binding to CB1 and CB2 receptors. However, it primarily exerts its psychotropic effects by activating the CB1 receptors present in the brain (33).
As for CBD, the chemical compound affects both CB1 and CB2 receptors found in the brain and body. Since it interacts with these two, its effects are distributed throughout the body equally and do not bring about mind-altering effects (34).
Conclusion
Vaping has become a well-known term that individuals use to describe the action of inhaling vapor by way of a handheld electronic device. The main difference that it has against traditional smoking is that it does not need flames to combust its mixture, the act of which can create harmful byproducts.
One can choose from a variety of flavors when buying CBD vape juice today. The different flavors include watermelon, strawberry milk, and raspberry, to name a few.
In vaping CBD oil, a vaporizer or electronic cigarette is instead used to draw the juice to its coil to vaporize the substance and prepare it for inhalation. In 2016, researchers suggested that vaping cannabidiol might be a better and safer approach than smoking and a more practical way of delivering CBD.
There is a growing interest in the health benefits of inhaling vapor from medical cannabis and its chemical compounds. This interest is also the main reason why many brands are now selling CBD vape products. However, the long-term effects of vaping CBD or THC are still not known.
Finding the best CBD oil vape is not easy, but there are specific steps one can take to ensure that they get the highest and safest quality of CBD vape products today. Checking the lab reports, the amount of CBD in the product, how it was made, and selecting hemp-based CBD are some aspects people should consider to get the most out of vaping CBD.
Individuals should not confuse CBD vape juice with the CBD oils or tinctures that are sold in the market. The standard CBD oils are intended for ingestion, while CBD e-liquids are meant for vaping only.
There is no correct dosage for CBD vaping since the FDA has not yet approved guidelines on how to consume the compound by way of vaporizers. However, vapers in the CBD community offer dosing suggestions to help people find the right amount for their needs.
The rule of thumb is to start with small doses and gradually increase this until the user experiences the desired effects. Some individuals suggest starting at a minimal dose of 1 to 2 mg of CBD and waiting for several hours until taking the next dose.
Although CBD use is generally safe and well-tolerated in humans, it does have side effects according to reports from past clinical trials. Dry mouth, euphoria, hunger, red eyes, and fatigue are the most commonly reported adverse reactions of CBD intake. Vaping may not be appropriate for everyone, always consult a doctor before taking CBD for any reason.
---
Peace MR, Butler KE, Wolf CE, Poklis JL, Poklis A. Evaluation of Two Commercially Available Cannabidiol Formulations for Use in Electronic Cigarettes. Front Pharmacol. 2016;7:279. Published 2016 Aug 29. doi:10.3389/fphar.2016.00279

Lanz C, Mattsson J, Soydaner U, Brenneisen R. Medicinal Cannabis: In Vitro Validation of Vaporizers for the Smoke-Free Inhalation of Cannabis. PLoS One. 2016;11(1):e0147286. Published 2016 Jan 19. doi:10.1371/journal.pone.0147286

Varlet V, Concha-Lozano N, Berthet A, et al. Drug vaping applied to cannabis: Is "Cannavaping" a therapeutic alternative to marijuana?. Sci Rep. 2016;6:25599. Published 2016 May 26. doi:10.1038/srep25599

Protti M, Brighenti V, Battaglia MR, Anceschi L, Pellati F, Mercolini L. Cannabinoids from Cannabis sativa L.: A New Tool Based on HPLC-DAD-MS/MS for a Rational Use in Medicinal Chemistry. ACS Med Chem Lett. 2019;10(4):539-544. Published 2019 Jan 29. doi:10.1021/acsmedchemlett.8b00571

Sung S, Tazelaar HD, Crapanzano JP, Nassar A, Saqi A. Adult exogenous lipoid pneumonia: A rare and underrecognized entity in cytology – A case series. Cytojournal. 2018;15:17. Published 2018 Jul 13. doi:10.4103/cytojournal.cytojournal_29_17

Peace MR. et al. op. cit.

Solowij N, Broyd SJ, van Hell HH, Hazekamp A. A protocol for the delivery of cannabidiol (CBD) and combined CBD and ∆9-tetrahydrocannabinol (THC) by vaporisation. BMC Pharmacol Toxicol. 2014;15:58. Published 2014 Oct 16. doi:10.1186/2050-6511-15-58

Lanz C. et al. op. cit.

Varlet V. et al. op. cit.

Grinspoon P (2020, April 15). Cannabidiol (CBD) — what we know and what we don't. Retrieved from: https://www.health.harvard.edu/blog/cannabidiol-cbd-what-we-know-and-what-we-dont-2018082414476.

Protti M. et al. op. cit.

Atakan Z. Cannabis, a complex plant: different compounds and different effects on individuals. Ther Adv Psychopharmacol. 2012;2(6):241-254. doi:10.1177/2045125312457586

Salamanca JC, Meehan-Atrash J, Vreeke S, Escobedo JO, Peyton DH, Strongin RM. E-cigarettes can emit formaldehyde at high levels under conditions that have been reported to be non-averse to users. Sci Rep. 2018;8(1):7559. Published 2018 May 15. doi:10.1038/s41598-018-25907-6

Solowij N. Peering Through the Haze of Smoked vs Vaporized Cannabis—To Vape or Not to Vape? JAMA Netw Open. 2018;1(7):e184838. doi:10.1001/jamanetworkopen.2018.4838

Welty TE, Luebke A, Gidal BE. Cannabidiol: promise and pitfalls. Epilepsy Curr. 2014;14(5):250-252. doi:10.5698/1535-7597-14.5.250

Meissner H, Cascella M. Cannabidiol (CBD) [Updated 2020 Mar 9]. In: StatPearls [Internet]. Treasure Island (FL): StatPearls Publishing; 2020 Jan-. Available from: https://www.ncbi.nlm.nih.gov/books/NBK556048/

Davies C, Bhattacharyya S. Cannabidiol as a potential treatment for psychosis. Ther Adv Psychopharmacol. 2019;9:2045125319881916. Published 2019 Nov 8. doi:10.1177/2045125319881916

Li H, Liu Y, Tian D, et al. Overview of cannabidiol (CBD) and its analogues: Structures, biological activities, and neuroprotective mechanisms in epilepsy and Alzheimer's disease. Eur J Med Chem. 2020;192:112163. doi:10.1016/j.ejmech.2020.112163

Sung S. et al. op. cit.

US Food and Drug Administration (2020, March 5). FDA Advances Work Related to Cannabidiol Products with Focus on Protecting Public Health, Providing Market Clarity. Retrieved from: https://www.fda.gov/news-events/press-announcements/fda-advances-work-related-cannabidiol-products-focus-protecting-public-health-providing-market.

Corroon J, Phillips JA. A Cross-Sectional Study of Cannabidiol Users. Cannabis Cannabinoid Res. 2018;3(1):152-161. Published 2018 Jul 1. doi:10.1089/can.2018.0006

Iffland K, Grotenhermen F. An Update on Safety and Side Effects of Cannabidiol: A Review of Clinical Data and Relevant Animal Studies. Cannabis Cannabinoid Res. 2017;2(1):139-154. Published 2017 Jun 1. doi:10.1089/can.2016.0034

World Health Organization (2018 June). CANNABIDIOL (CBD) Critical Review Report. Retrieved from: https://www.who.int/medicines/access/controlled-substances/CannabidiolCriticalReview.pdf.

Hudak J (2018, December 14). The Farm Bill, hemp legalization and the status of CBD: An explainer. Retrieved from: https://www.brookings.edu/blog/fixgov/2018/12/14/the-farm-bill-hemp-and-cbd-explainer/.

Americans for Safe Access (2016). Cannabis and Cannabis Resin Critical Review Preparation Document. Retrieved from: https://healthdocbox.com/Herbs_For_Health/72129238-Cannabis-and-cannabis-resin-critical-review-preparation-document.html.

Shannon S, Lewis N, Lee H, Hughes S. Cannabidiol in Anxiety and Sleep: A Large Case Series. Perm J. 2019;23:18-041. doi:10.7812/TPP/18-041

Poklis J, Mulder H, Peace M (2018). The Unexpected Identification of the Cannabimimetic, 5F-ADB, and Dextromethorphan in Commercially Available Cannabidiol E-liquids. Forensic Science International. 294. 10.1016/j.forsciint.2018.10.019.

Lu HC, Mackie K. An Introduction to the Endogenous Cannabinoid System. Biol Psychiatry. 2016;79(7):516-525. doi:10.1016/j.biopsych.2015.07.028

Zou S, Kumar U. Cannabinoid Receptors and the Endocannabinoid System: Signaling and Function in the Central Nervous System. Int J Mol Sci. 2018;19(3):833. Published 2018 Mar 13. doi:10.3390/ijms19030833

National Center for Biotechnology Information. PubChem Database. Dronabinol, CID=16078, https://pubchem.ncbi.nlm.nih.gov/compound/Dronabinol (accessed on June 23, 2020)

National Center for Biotechnology Information. PubChem Database. Cannabidiol, CID=644019, https://pubchem.ncbi.nlm.nih.gov/compound/Cannabidiol (accessed on June 23, 2020)

Izzo AA, Borrelli F, Capasso R, Di Marzo V, Mechoulam R. Non-psychotropic plant cannabinoids: new therapeutic opportunities from an ancient herb [published correction appears in Trends Pharmacol Sci. 2009 Dec;30(12):609]. Trends Pharmacol Sci. 2009;30(10):515-527. doi:10.1016/j.tips.2009.07.006

Ibid.

Ibid.
CBD Clinicals is reader-supported. When you buy through links on our site, we may earn an affiliate commission.
Learn more