Green Mountain CBD is a well-respected company in the world of cannabidiol products. The company rebranded itself to Sunsoil in February 2019, so you may see it referred to by either name, although Sunsoil is its current name.
Sunsoil prides itself in delivering high-quality products —thanks to its hemp crop's United States Department of Agriculture (USDA) organic certification and its vertically integrated process from the seed to the shelf. The plants are grown on the company's farm in Hardwick, Vermont, and production takes place nearby.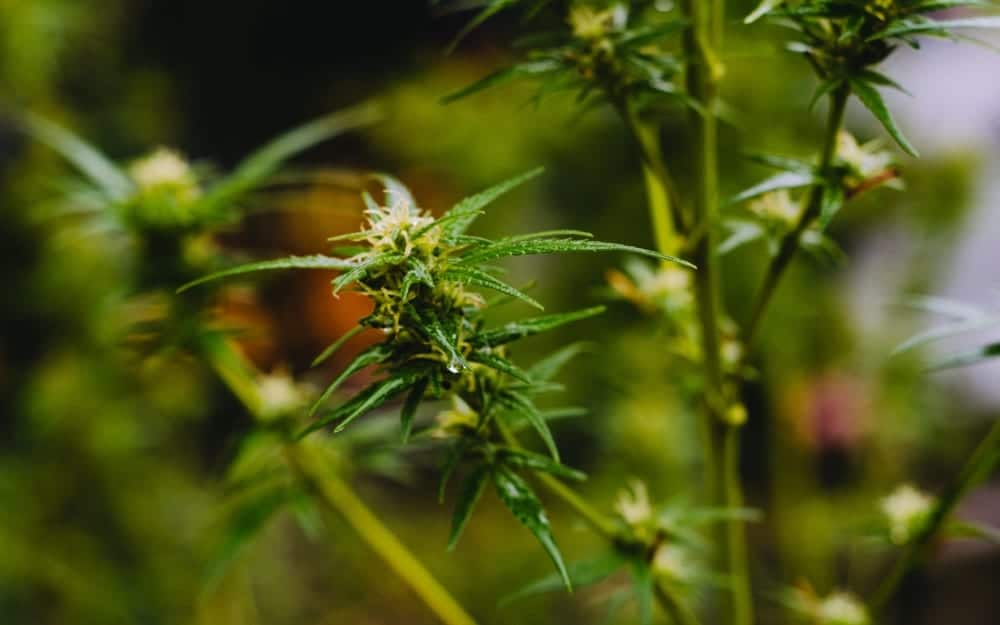 CBD Oils From Sunsoil
The CBD oils or tinctures from Sunsoil all contain full-spectrum premium CBD. These products come in a range of flavors and always include a bottle with a convenient dropper that allows for precise servings. All of the CBD available from Sunsoil comes from its USDA certified organic hemp grown and processed on its farm located in Vermont's scenic Northeast Kingdom. The products are available in 60 ml bottles with either 600 or 1,200 mg of CBD.
Sunsoil CBD Oil Drops, Chocolate Mint Flavor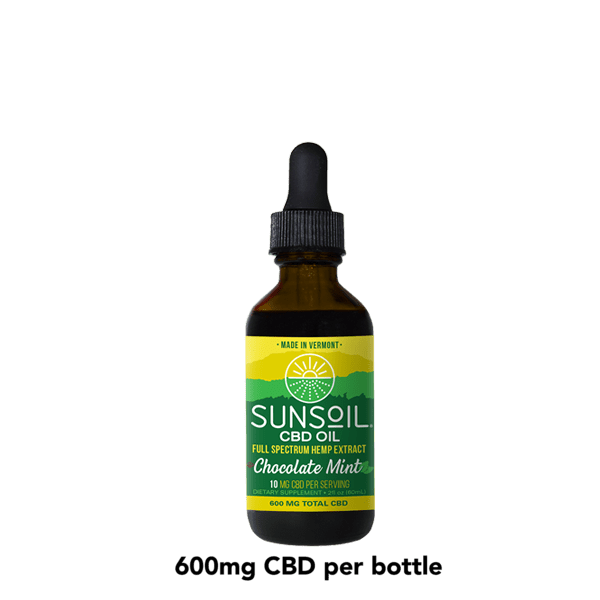 CBD oil is not known for fantastic flavor, but with Sunsoil Chocolate Mint CBD oil you can appreciate all the health benefits without the unpleasant aftertaste. This product is made using the company's coconut-derived MCT oil and features its full-spectrum premium CBD oil. This bottle contains 600 mg divided into 60 ml. The result is 60 servings, each with 10 mg of CBD. Sunsoil is proud that this product is full-spectrum, tastes great, features organically grown hemp, and has been third-party lab tested in ISO-accredited labs.

It is available in just one size and concentration:

Check Latest Price



Sunsoil CBD Oil Drops, Cinnamon Mint Flavor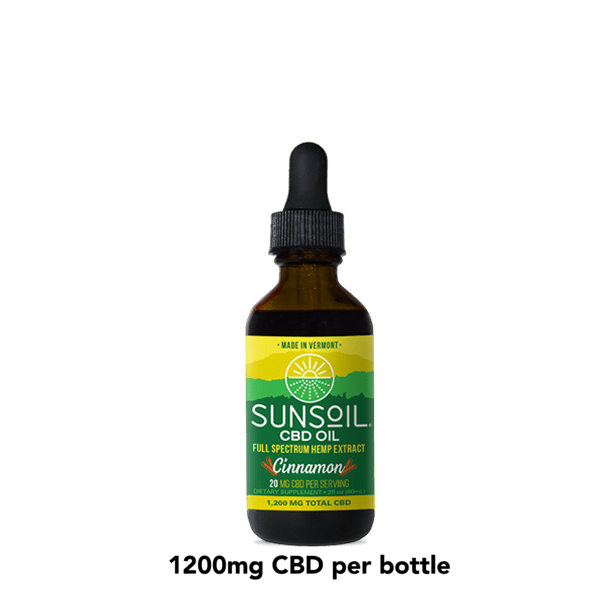 This product is very similar to the Chocolate Mint CBD oil from Sunsoil, but it has twice the concentration and a delicious flavor. You still get the dropper for simple dosing. As the concentration is twice as strong, the 60 ml bottle contains 1,200 mg of CBD for 60 servings of 20 mg each. You also get the great taste of cinnamon.

This product also only offers one concentration and size.

Check Latest Price



Sunsoil CBD Oil Drops, Unflavored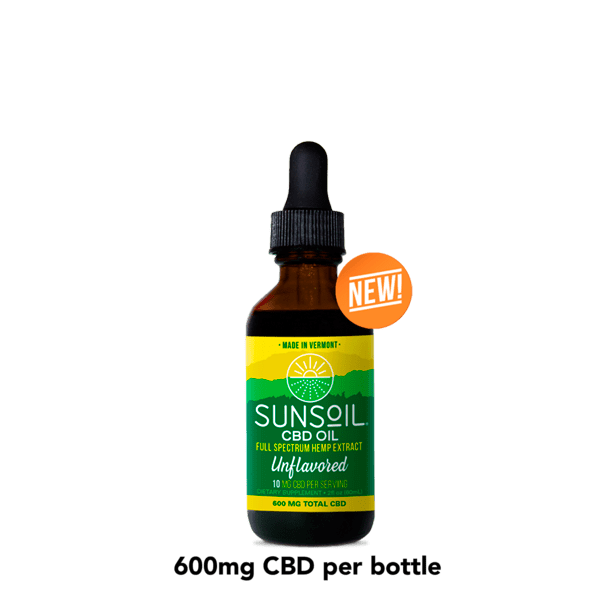 This product is very similar to the chocolate mint product except it does not have any flavoring.

The lack of flavoring for this product makes it incredibly versatile. You can use it in cooking or other items, and it is safe for pets. The lack of flavoring also means that there are just two ingredients in this product: the MCT oil and the organically farmed hemp.

As with the other CBD oil offerings from Sunsoil, there is one concentration and size available:

Check Latest Price



CBD Softgels and CBD Capsules From Sunsoil
The CBD capsules and softgels are perfect for those who want to be able to consume their CBD on the go. Those who want the convenience of pre-dosed CBD will also appreciate these items. The softgels and capsules are effective yet simple with just the 100 percent full-spectrum CBD extract combined with coconut oil. Compared to the capsules, the softgels are half the size and have the same quantity of CBD.
CBD Organic Coconut Oil
Sunsoil also offers organic coconut oil product, CBD Coconut Oil – 20 mg/serving Sunsoil Full Spectrum CBD. This is the company's premium organic coconut oil featuring naturally extracted CBD.
Sunsoil CBD Coconut Oil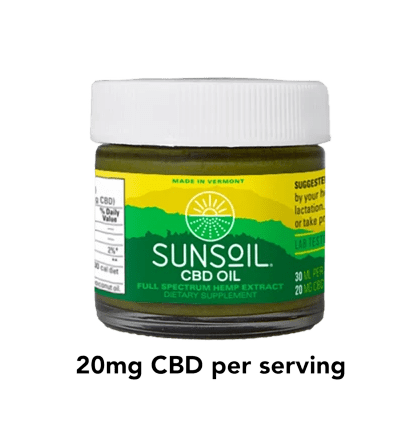 The only ingredients in the product are the unflavored organic coconut oil and organic hemp. The CBD is full-spectrum.

The coconut oil is very versatile as you can apply it topically, consume it as-is, or include it in recipes. It also works for pets. Every milliliter of the coconut oil is a serving containing 20 mg.

The CBD oil is solid when it reaches temperatures under 74 degrees Fahrenheit. The change in the state comes with a change in viscosity and color as well. When the oil is cold, it will solidify, sometimes forming light spots. When warm, the oil becomes a darker liquid.

Like other Sunsoil products, the CBD organic coconut oil has been triple third-party lab tested at multiple ISO-accredited labs.

Check Latest Price



Sunsoil Coupon Codes
Some sites like HotDeals, Savvy Shopper Services, and Cannabis Insider offer Sunsoil coupon codes.
Contact Sunsoil Customer Service
Sunsoil's customer service team is available exclusively via email or web form, on weekdays from 8 am to 6 pm Eastern Time. There is no phone number for customer service.
Suggested Doses
Since information on recommended doses of CBD is difficult to find, Sunsoil offers some guidelines on its website. The company specifies that everyone is different, so the ideal dosage of CBD for one person will be different for the next one. This also depends on the medical conditions that you want to treat with CBD.
The company suggests that those new to CBD begin with 10 mg servings. This is easiest via the Sunsoil Full Spectrum CBD Oil – Chocolate Mint as most other products have doses of 20 mg. The company suggests 20 mg of CBD for "intermediate" users or anyone who needs additional pain relief. This dose is easily found in the capsules, softgels, and the cinnamon Sunsoil Full Spectrum CBD Oil. Sunsoil suggests that "advanced" users who require more should increase their dose as needed.
The company suggests waiting between four and six hours to have an additional serving of CBD if the first one does not produce the desired effects.
Using the capsules and softgels only lets you choose a dose in increments of 20 mg of CBD. Tinctures, however, come with graduated droppers so you can easily adjust the dosage with ease.
Suggested Storage
Sunsoil suggests storing the capsules in a refrigerated or cool environment. The company specifies that you can freeze or refrigerate all of its products or keep them at room temperature. Just remember that if you store the salve at temperatures higher than 74 degrees Fahrenheit, it will start melting.
About the Company
According to the press release at the time of the name change from Green Mountain CBD to Sunsoil, this is the leading CBD oil brand within the Northeast as well as the third leading brand nationally. The company is based in Vermont and recently received USDA organic certification for its hemp crop.
Sunsoil only began two years ago, but it has already seen exceptional success. The company has a rich portfolio with all products turning in at the top 10 percent of CBD products within natural channels.
Brief History
Jacob Goldstein and Alejandro Bergad founded Green Mountain CBD in 2015, which would go on to become Sunsoil. The pair began the company with a commitment to natural processing, accessible pricing, and organic farming.
Today, Sunsoil prides itself as the most efficient CBD production in the country. The company uses simple processing to get premium oil at low costs. The company's first hemp farm is in Hardwick, Vermont, a location chosen for its pure water, nutrient-rich soil, and area history of working the land. The conditions in Vermont are perfect for growing plants with a full spectrum of terpenes and rich cannabinoid content.
About the Founders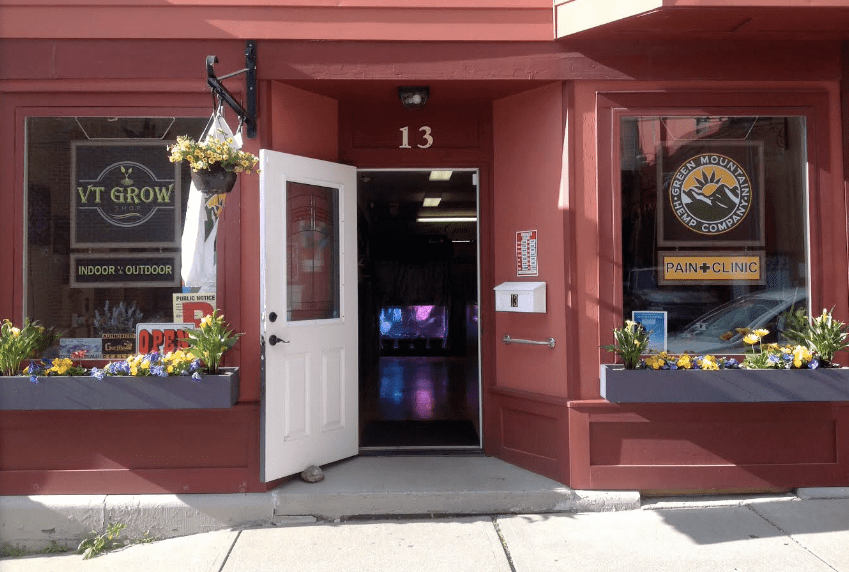 Alejandro and Jacob both grew up in the same community within southern New York and then later reunited to reach their goal of farming hemp and producing CBD products. Both had spent their time as adults in Vermont, making it the natural choice for the company's location. Alejandro had been the Chief Agricultural Officer for a year at one of the country's biggest CBD-producing hemp farms. He has a high level of attention to detail and brings his farming knowledge to the team.
Jacob had built up a painting and cleaning company that was environmentally friendly in Burlington, Vermont. He began the business while in school and continued it after graduation before deciding to move on, taking his experience with customer service and brand development.
Mission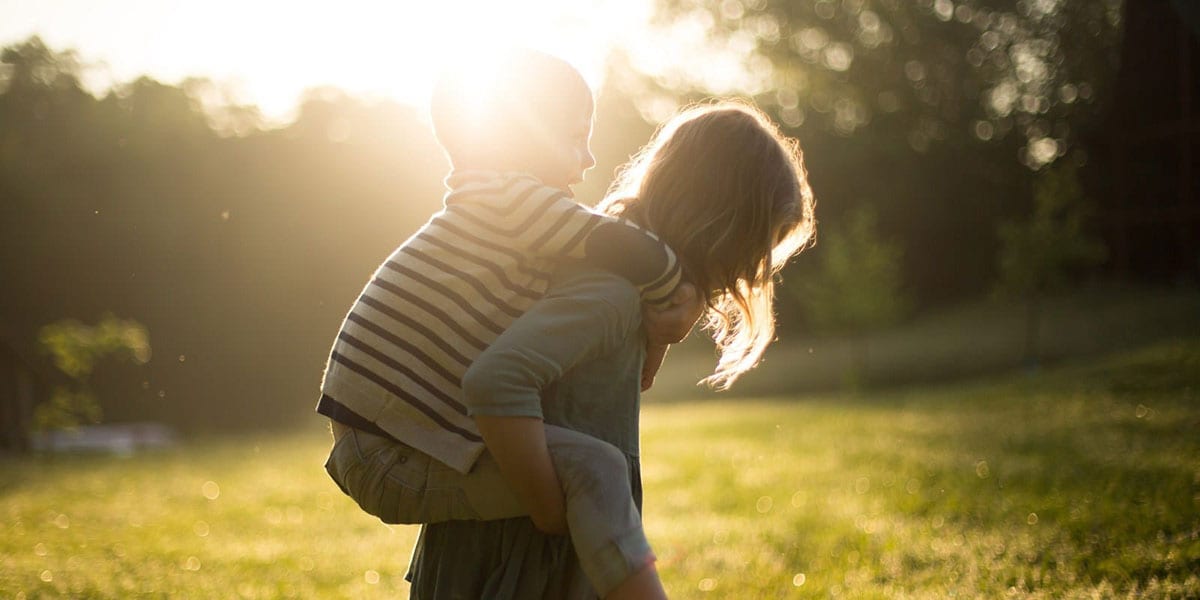 Sunsoil's mission is to maximize the good it can provide by improving the availability and accessibility of CBD. The company works to achieve this goal by maintaining quality while offering an attainable price-point. The company always strives for ethical pricing, verifiable triple third-party lab testing, and transparent operating procedures to achieve that goal.
Recent Funding
It received $7 million of capital in late 2018. These contributions from strategic partners will help Sunsoil work towards its common goals for the future. This investment will help Sunsoil scale up its operations, moving closer to its target of helping Vermont become an agricultural hub of CBD oil for national distribution.
Sunsoil is already putting the new funding to good use. This year, it added extra acreage for production and farming, helping meet the growing demand and allowing for future expansion.
The Name Change
The change from Green Mountain CBD to Sunsoil came in February 2019. The company says that it "honors the natural good" from the places where the soil and the sun meet. The company made it clear that it keeps the same mission as before despite changing its name.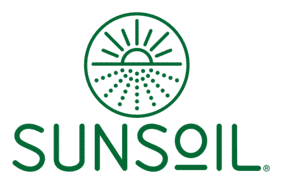 Constantly Innovating
 Sunsoil never stops innovating. In late January of this year, the company released its new CBD oil tincture with cinnamon flavor and a higher concentration. The company introduced its new soft gels in March during the Natural Products Expo West show in Anaheim, California.
Hemp and Production
As mentioned, Sunsoil's hemp is USDA organic certified. This gives customers confidence that the products will not contain residual chemicals from fertilizers or pesticides. Sunsoil has a proprietary process that is vertically integrated and goes from the seed to the shelf. This process leads to full-spectrum hemp products that focus on quality.
Growing
 The hemp used for Sunsoil products is grown on the company's farm in Hardwick, Vermont, which uses organic practices. The organic nature of the hemp crops means that there are no GMOs, no herbicides, or pesticides. The company builds the soil via crop rotation, and soil nutrients come from organic inputs.

The farm's location in Hardwick, Vermont, means that the growing season is relatively short and there is cold weather to worry about. This results in incredibly sturdy plants that provide high-quality products. All of the plants comply with federal and state laws while maintaining wide spectrums of terpenes and being rich in cannabinoids.
Lipid Extraction
Sunsoil does not use any harsh solvents or CO2 in its extraction process that makes use of better raw material where the beneficial natural ingredients are more abundant. Sunsoil uses organic coconut oil for a fully organic product without any potentially hazardous chemicals. Tinctures use MCT (fractionated coconut oil) as their carrier.
This process is known as lipid extraction and involves efficiently and naturally pulling the cannabinoids out of the company's organically farmed hemp. The process uses gentle heat, the MCT or organic coconut oil, and its hemp crops. Sunsoil chose this method because research indicates that lipid extraction increases CBD's bioavailability when consumed along with a lipid.
Efficiency
By remaining in full control of the entire process, Sunsoil is able to optimize efficiency. This results in savings that Sunsoil can pass onto the customers via an industry-leading price per CBD mg.
Sustainability
 Sunsoil makes sustainability a priority during its growing and production processes. The company always strives to leave its land in a better state than they found it. The company always thinks about the long-term health of the soil it uses as well as the land it cultivates.
The sustainability of Sunsoil begins with its organic growing methods and continues through its natural extraction process that has a low impact. Overall, the company prides itself on putting the planet first.
Early Farming
The company began in Hardwick in January 2016, without having much time to prepare for the growing season. Thanks to warm weather, the team completed its greenhouse early and was able to start improving the soil. The first batch from Sunsoil used the plants that the company flowered for its seed crop during that first winter.
Quality Assurance
In addition to its USDA Organic certification, Sunsoil takes other steps to ensure the quality of its products. The company uses three labs that are compliant with the International Organization for Standardization (ISO). These labs are where all consumer-facing products are tested. That ISO compliance allows for consistent quality in a market that is loosely monitored. All products are compliant with the U.S. Food and Drug Administration (FDA) standards.
Third-party Lab Testing
Sunsoil has all of the equipment that it needs to complete lab testing on its property. Even so, the company sends every single batch of its products to three different third-party labs that are ISO-accredited. This ensures unbiased evaluations and peace of mind for consumers.
QR Codes
When you buy a Sunsoil product, you will notice a QR code on it. Scanning this code takes you to the lab test information for that particular batch. This lets you easily view the quality control methods, ingredient profile, and the certificates of analysis. Sunsoil also encourages customers to contact their team with any questions. You can also find all of the third-party lab test results right on the company's website, letting you view the results before committing to buy.
Testing That Goes Beyond Competitors
The third-party lab testing for Sunsoil products is excellent, especially when compared to its competitors. Some competitors do not have any third-party lab testing, only completing their testing themselves. This leads to an inherent bias in the results. Most competitors will send their products to an independent lab for testing and independent analysis. However, most only send to a single third-party lab.
By contrast, Sunsoil has three different ISO-certified labs that perform the tests. This gives customers peace of mind as it shows consistent results and eliminates the possibility of an error in testing. By using three labs, all of which are ISO-certified, Sunsoil can eliminate the possibility of inaccurate lab results. The preference for ISO-certified labs further reduces that risk.
This gives customers confidence and gives Sunsoil another reason to take pride in its products.
Education
Sunsoil provides potential customers with a range of educational information, although some competitors offer more. The company has an FAQ section as well as a blog. The FAQ includes general questions about CBD as well as specific queries about the company.
You can learn about CBD, cannabidiol, and other cannabinoids in the FAQ section. This is also where you will find information about the Sunsoil products, the legality of hemp-derived CBD products, taking CBD products with other medications or supplements, and more.
Blog topics range from company news and inside looks at the company to details on lipid extraction and organic farming.
Customer Service
The Sunsoil team can answer questions from customers or potential customers on weekdays between 8 a.m. and 6 p.m. eastern time. The company has a contact form, email address, and P.O. Box. Unfortunately, there is no live chat or listed phone number. You can also contact Sunsoil via Facebook or Instagram if you prefer.
Sunsoil's Product Line
The product line from Sunsoil constantly expands with additional products. You will find full-spectrum CBD oil drops, soft gels, capsules, and salves. Sunsoil does have a relatively limited product lineup compared to some competitors, but the company makes up for this with high quality and constant expansion.
Full Spectrum Products
All of the products from Sunsoil are full-spectrum products. In other words, they contain cannabidiol as well as other cannabinoids and terpenes. Keep in mind that full-spectrum products may contain small levels of THC (less than 0.3 percent).
Know Your CBD
CBD (cannabidiol) is one of many chemical compounds (called cannabinoids) in the cannabis plant. CBD can be found in different strains of the cannabis plant, including hemp and marijuana. THC (tetrahydrocannabinol) is another type of cannabinoid found in marijuana that produces the euphoric high.
CBD is primarily used to treat ailments like anxiety, seizures, chronic pain, cancer-induced nausea. Some people experience a general sense of relaxation upon consuming CBD. CBD gives users the confidence to use it safely, knowing that their daily lives would not be interrupted by being high.
CBD for Anxiety
Because some CBD products can also be sourced from marijuana, they may contain as much as 20% THC. It's best for individuals with anxiety to purchase hemp-derived CBD products, which do not contain more than 0.3% THC.
Most people prefer full-spectrum CBD, which contains more cannabinoids aside from CBD alone. They want to optimize their CBD experience by getting entourage effect, which heightens the relief they feel. On the other hand, some people prefer CBD isolates, which contain no THC at all.
CBD and Liver Damage
A study on mice shows that taking too much CBD could lead to liver damage in significant quantities. The findings may cause many CBD enthusiasts to be concerned. However, most experts say there is no cause for alarm for now. The study was done on mice and not on humans.
To put the results in perspective, the doses given to the mice in the laboratory are equivalent to giving a 150 lb. adult over 1,300 mg of CBD a day. This excessive amount is much higher than the typical daily dose of CBD product users. Most people consume only 10 mg to 80 mg a day, with slightly higher doses for some ailments like insomnia and seizures. As with any medication, proceed with caution and be vigilant of drug interactions when taking CBD.
Conclusion
Sunsoil stands out from the competition in terms of the quality of its product offerings. The fact that each product undergoes three separate third-party lab tests in ISO-accredited labs is truly impressive, as few competitors have more than one lab to complete this type of testing. The company is still young and has a relatively limited product lineup, but the products that it does have are of high quality. The lineup covers the basics, such as coconut oil, tinctures, capsules, and softgels. Thanks to the droppers included with the tinctures, Sunsoil makes it easy to adjust your CBD dose to fit your needs. As such, Sunsoil is a reliable company to consider for your CBD products.
CBD Clinicals is reader-supported. When you buy through links on our site, we may earn an affiliate commission.
Learn more