CBD Clinicals is reader-supported. When you buy through links on our site, we may earn an affiliate commission.
Learn more
CBDistillery is a popular choice for a full range of CBD items among the many online companies selling CBD oils and related products. The company is well-respected and offers a variety of highly-rated products that many people enjoy.
Products from CBDistillery
CBD Oils and Tinctures
One of the most popular forms of CBD is CBD oils, of which CBDistillery offers 13 products.
CBD Isolate Products
There are two isolate products provided by CBDistillery. Here's specific information on them:
CBDistillery 99+% Pure CBD Isolate Crystalline Powder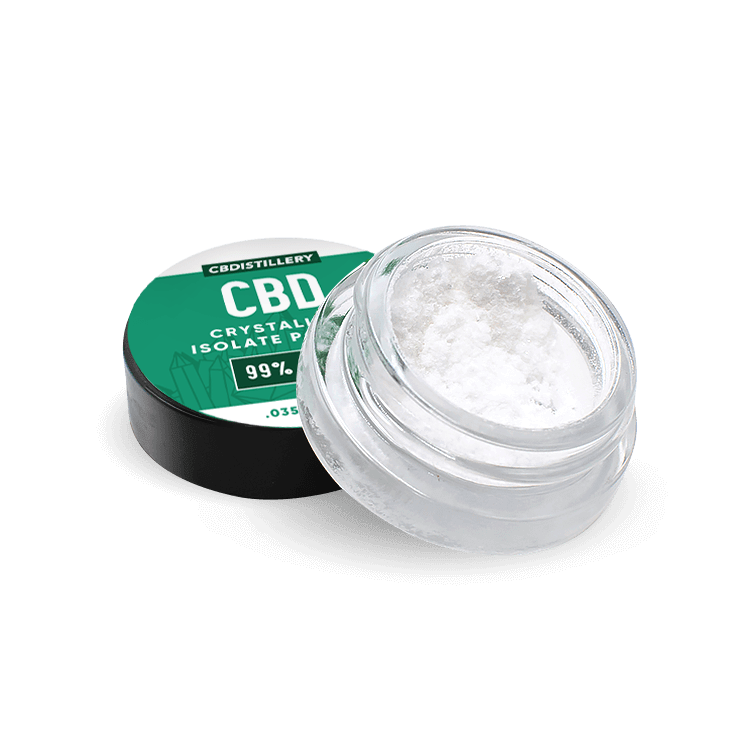 CBD isolate products have more than 99 percent pure CBD without any other active ingredients present. The use of CO2 extraction on these products allows for clean, natural isolates as a formulation powder or crystalline powder. These CBD isolates are ideal for mixing into personal care products, foods, or drinks, or you can just ingest it orally.

This product is available in various sizes:
5 gram for $20 (on sale for $15)
1 gram for $40 (on sale for $30)
5 grams for $120 (on sale for $105)
7 grams for $210 (on sale for $192.50)
14 grams for $420 (on sale for $378)
Starting at 7 grams, the price per gram decreases as you buy larger quantities. The product is free from THC and works well as an ingredient, including in cooking and with homemade balms.

Check Latest Price



CBDistillery 99+% Pure CBDelicious Formulation Powder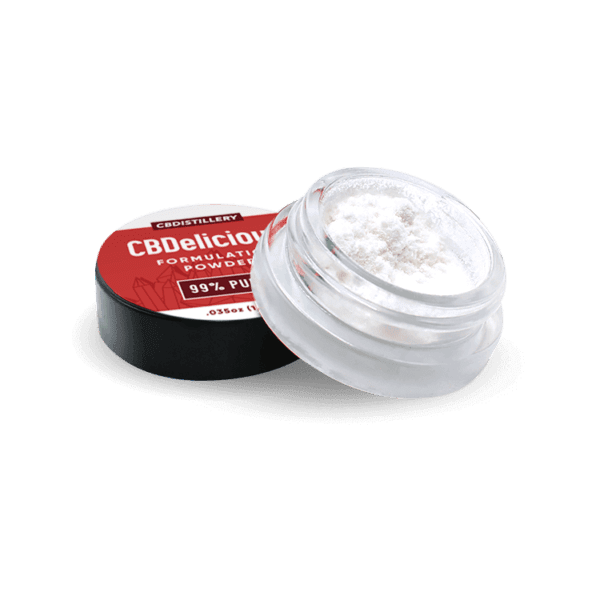 This product is available in just one size:
1 gram for $38 (on sale for $28)
It is similar to the crystalline powder but ideal for those who want CBD to be an ingredient in your food or drinks. Its tasteless and odorless. This product is also THC-free.

Check Latest Price



Vape Products
The vape products from CBDistillery have a range of natural aromas and flavors.
CBDistillery CBD Vape Products
The range of vape products includes a disposable vape pen that comes in multiple flavors or a rechargeable Stylus Vape Pen that you can use with your favorite flavors and includes CBD terpene.

The Stylus Vape Pen comes with a Vape Pen Charger and is black. It costs $12 (on sale for $10).

There are the following CBD Vape Cartridges:

The list of the disposable vape pens is identical in flavors and price, but there is no four-pack available.

Check Latest Price



CBD Capsules
The CBD Capsules from CBDistillery are simple to take on the go. You can choose from THC-free CBD isolate-infused softgels, CBD softgels, and full-spectrum CBD capsules.
CBDistillery Full Spectrum CBD Softgels
The Full-spectrum CBD Softgels have been lab-tested to have less than 0.3 percent THC. You can get:
A 30 count of 25 mg for $60 (on sale for $50)
A 30 count of 30 mg for $70 (on sale for $60)
A 60 count of 30 mg for $130 (on sale for $115)
Check Latest Price



CBDistillery CBD Isolate Softgels
The CBD Isolate Softgels have been lab-tested to have 0 percent THC. They are available as:
A 30 count of 30 mg for $70 (on sale for $60) – THC-free CBD Isolate Softgels
A 60 count of 30 mg for $130 (on sale for $115) – CBD Isolate Softgels
Check Latest Price



CBD Gummies
CBDistillery also offers a range of gummies for customers to choose from. These make it simple to take CBD, with each gummy featuring 30 mg of CBD in a delicious gummy. The gummies do not have any THC.
CBDistillery Vegan CBD Gummies
CBDistillery's standard and night-time gummies both contain 30 mg of CBD, and the night-time gummies have an added 1.5mg of melatonin to help you sleep. They are both gluten-free, allergen-free, vegan and kosher.

These products are one of the few CBDistillery products with more than just CBD in them since ingredients are necessary to create the shape. The standard version contains organic evaporated cane juice, pectin sodium citrate, organic white grape juice concentrate, ascorbic acid, citric acid, organic corn syrup, colors added (red fruit juice concentrate, grape juice concentrate, turmeric, and annatto), flavors, and anhydrous hemp oil

You can also get a pack of both standard and night-time gummies for a discount when bought together in a pack.

Check Latest Price



CBDistillery CBD Nighttime Gummies
The CBD Nighttime Gummies are nearly identical to the standard version, but also include melatonin to help you sleep. There are also some slight differences in flavoring ingredients.

Check Latest Price



CBDistillery Vegan & Nighttime Gummies 2 Pack
You can buy either the CBD Gummies or the CBD Nighttime Gummies for the same price. Each comes in a pack of 30 for $70 (on sale for $60). There is also a two-pack with one of each container for 30 of each for $120 (on sale for $99).

Check Latest Price



CBD Topicals
CBDistillery has a range of topicals to choose from:
CBDistillery CBD Topicals
The topicals from CBDistillery provide benefits of your favorite types of skincare products, but with CBD. Options include:

The CBD Lip Balm moisturizes and restores your lips while also letting you benefit from CBD. The CBDol Topical is designed to bring the CBD benefits directly to your skin. CBDefine Skin Care Cream is a lotion that has CBD in it, so you get the benefits of lotion along with CBD.

Check Latest Price



Other Items From CBDistillery
In addition to the bundles offering discounts already mentioned, there are a few other variety packs worth looking into if you plan to buy multiple products.
CBDistillery Merchandise Products

Those who want to show their support for CBDistillery can also buy merchandise from the brand. There are vinyl stickers, koozies, and dog bandanas.

Check Latest Price



About the Company
CBDistillery opened in 2016 in Denver, Colorado. It is run by Denver natives who wanted to create and sell high-quality CBD products with affordable pricing and transparent production. The company has grown significantly over the years, going from just five members of staff to over 80.
Today, you can find CBDistillery products for sale online or in 1,200 retail locations across the country. The company has a significant online presence as well, even starting the #CBDMOVEMENT hashtag. According to the CBDistillery website, this hashtag already has over 440,000 mentions.
At the time of writing, the exec CBDistillery team is as follows:
Chuck McKenney – Chairman of the Board
Chase Terwilliger – CEO
Lincoln Sorenson – Co-founder and CRO
Andy Papilion – Co-founder and COO
Chris Van Dusen – CMO
Rob Hayes – CFO
The rest of the team includes:
Eric White – VP of Sales
Ellese McKenney – VP of Marketing
Carly Smith – Marketing Coordinator
Katy Smith – Customer Loyalty
Prince Holley – National Sales Manager
Andrew Leising – Partner/National Sales Manager
Mike Bennett – National Sales Manager
Nick Gordon – National Sales Manager
Tyler Adriance – National Sales Manager
Cody Ruby – National Sales Manager
Ian Jones – Graphic Designer
How CBDistillery Produces Its CBD Oil
The production process at CBDistillery begins with hemp sourced from its farmland.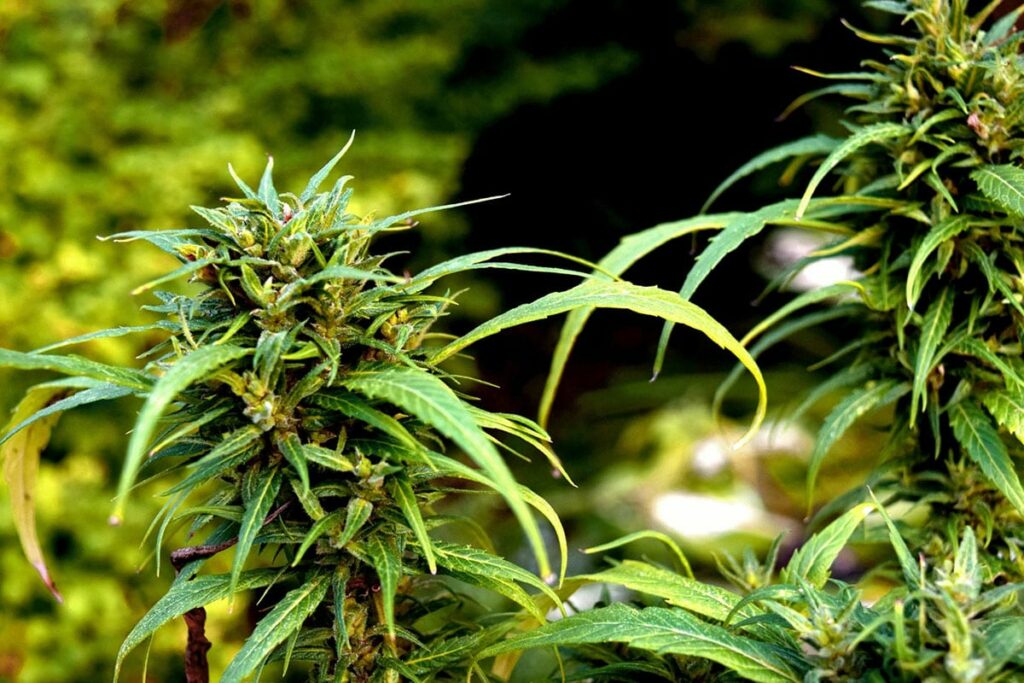 Growing the Hemp
CBDistillery is part of Balanced Health Botanicals (BHB) which retains full control of the entire production process, beginning with the seeds. The company has 900 acres of land that it uses to grow hemp. That land is mostly in Kentucky and Colorado, two states that are known for their hemp production.
The decision to contract its hemp instead of buying it after processing comes down to quality assurance and control. All of the hemp undergoes strict quality control, passing five tests before it enters production. Those tests are staggered throughout the plants' lifetime, helping to ensure that the cannabis plants are safe for consumption and clean.
Extracting the Hemp
The extraction process at CBDistillery involves using ethanol or CO2, with a preference for the latter. Using either of these solvents is known to create pure clean oil. The decision of whether to use CO2 or ethanol depends largely on the type of product.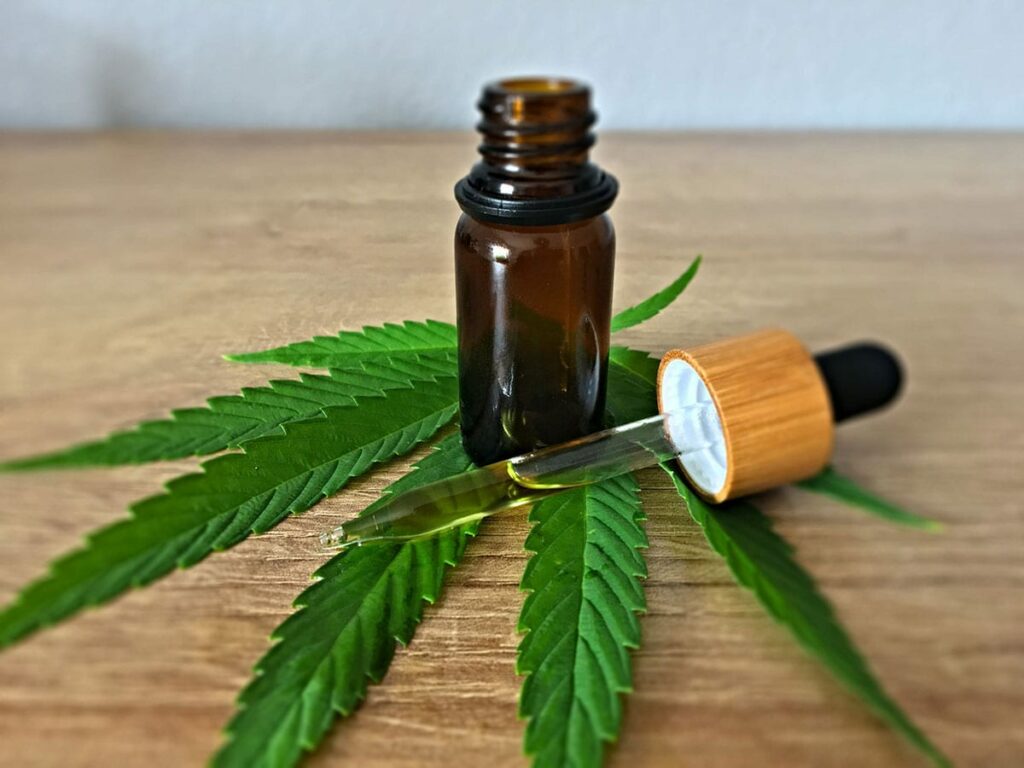 For full-spectrum products, CBDistillery usually uses CO2, which most consider the cleanest and safest solvent. This extraction process is more labor-intensive and slower compared to other methods, which increases the cost slightly. However, this method is worth the extra time for the improved results.
In the case of isolate products which are THC-free, CBDistillery opts for ethanol in the extraction process. This involves exposing the hemp material to ethanol, leading to crude oil with terpenes and cannabinoids.
Following extraction, full-spectrum and isolate CBD oils undergo winterization and then decarboxylation. Winterization cools the oil enough so that the wax and fats can be removed. During decarboxylation, the oil gets heated, which activates the CBD so customers can obtain the benefits of CBD oil. The isolate products then undergo an additional process of distillation and isolation, so the only remaining cannabinoid is CBD.
Other Ingredients
Most of the products from CBDistillery contain only the hemp oil and the carrier oil. When other ingredients are part of a product, CBDistillery always chooses ingredients that meet rigorous standards. The company shows a preference for organic ingredients whenever possible.
Quality Control and Building Customer Trust
As mentioned, the founders of CBDistillery wanted to create a company with a high level of transparency. They achieved this via various quality control standards, supplementing the tests throughout the growth of the hemp.
Independent Testing
Some of this comes from the third-party independent testing completed on every single one of the company's products. For full transparency, anyone can easily find these lab results for every single product. These Certificates of Analysis let buyers trust the purity and potency of each product before they make a purchase.
Some competitors only make similar Certificates of Analysis available by contacting them, but CBDistillery maximizes transparency by displaying the analysis right on its website. You can easily find the relevant information for each product available from the company. The company was actually among the first CBD product companies to share that type of information on the website.
Specific Batch Information
While most companies simply publish or make independent test results available, CBDistillery goes a step further. This company includes a QR code on every single product. Customers can use this code to look at the specific batch results for any item purchased.
Standards
CBDistillery makes it a point to always follow Good Manufacturing Practice (cGMP). These help the manufacturing processes to provide safe, high-quality products consistently. Regulatory agencies enforce the standards, such as the FDA in the United States.
CBDistillery also follows the ISO (International Organization of Standards) 9001. These standards relate to quality management with a similar goal to cGMP.
In addition to meeting cGMP and ISO 9001 standards, CBDistillery has Colorado Department of Public Health and Environment approval. You will also find seals for Lab Tested Potency & Purity, U.S. Hemp Authority, and Natural Farming Practice on all CBDistillery product labels, further indicating quality.
Memberships and Partnerships
Another way in which CBDistillery builds trust is via its memberships and partnerships. It is part of the non-profit Hemp Roundtable, which advocates for hemp and hemp derivatives. CBDistillery is one of the organization's 40 members in addition to the Hemp Roundtable's 24 Board of Director organizations.
CBD also has several partnerships, with product bundles named after these partners. These include Gordon Ryan, a professional Brazilian jiu-jitsu athlete with a specialization in submission-only grappling. Other partnerships include Anthony and Sergio Pettis. These brothers are the former UFC Lightweight Champion and a bantamweight division competitor, respectively.
Research and Development
CBDistillery always strives to participate in research and development, both to improve its product offerings and to enhance public perception and the uses of CBD. The company hopes to find research partnerships following the 2018 Farm Bill, although those have still been somewhat slow to come.
While working toward research partnerships, CBDistillery continues its independent research and development into products. This includes the creation of a transdermal product to add to its lineup.
Deliveries, Refunds, and Discounts 
Deliveries
Orders from CBDistillery get processed within two to four business days. Items will take between two and five days to arrive, based on the shipping method that you choose.
Refunds
CBDistillery accepts returns on unopened products, provided the purchase was made within the past seven days. The company verifies that you did not open the products and then sends the refund promptly.
Discounts
CBDistillery offers 10 percent off for veterans and service officials. Veterans, firefighters, police officers, EMTs, and active military members can all receive this discount. To get the discount, simply email your ID or paperwork to the customer service team, and they will link the discount code to your email address for all future purchases. This is a step that CBDistillery takes to give back to the community and show its appreciation for those who protect us.
Educational Information for Customers
CBDistillery makes a conscious effort to ensure that everyone understands the benefits of CBD and how to use it. The company has an "Ultimate CBD User Guide" which has already been downloaded more than 37,000 times. That guide is completely free and includes information such as the best methods of taking CBD, a CBD product guide, and how the company makes isolate and full-spectrum CBD. There is also information to help you understand cannabinoids, terpenes, and other parts of hemp extract.
There is also plenty of information for those new to CBD in the company's FAQ section, including advice on choosing CBD products. CBDistillery also provides education via its blog, which contains information on everything from why to avoid hemp CBD flower, why opt for CO2-extracted CBD oils, and the specific uses of CBD.
Getting to Know the CBD Products 
There is no way to succinctly review the CBD products from CBDistillery since there are more than 95 specific products when you account for doses and other variations. The product lineup includes:
CBD isolate
Full-spectrum tinctures
Topicals
Capsules
Gummies
There are 46 distinct products listed on CBDistillery's website, some of which are available in a range of doses.
Conclusion
CBDistillery offers high-quality CBD products, with a range of doses and forms available. From gummies to capsules to tinctures, there is something for everyone. The company takes pride in the quality of CBD, growing the hemp itself and creating its own hemp extract in-house.