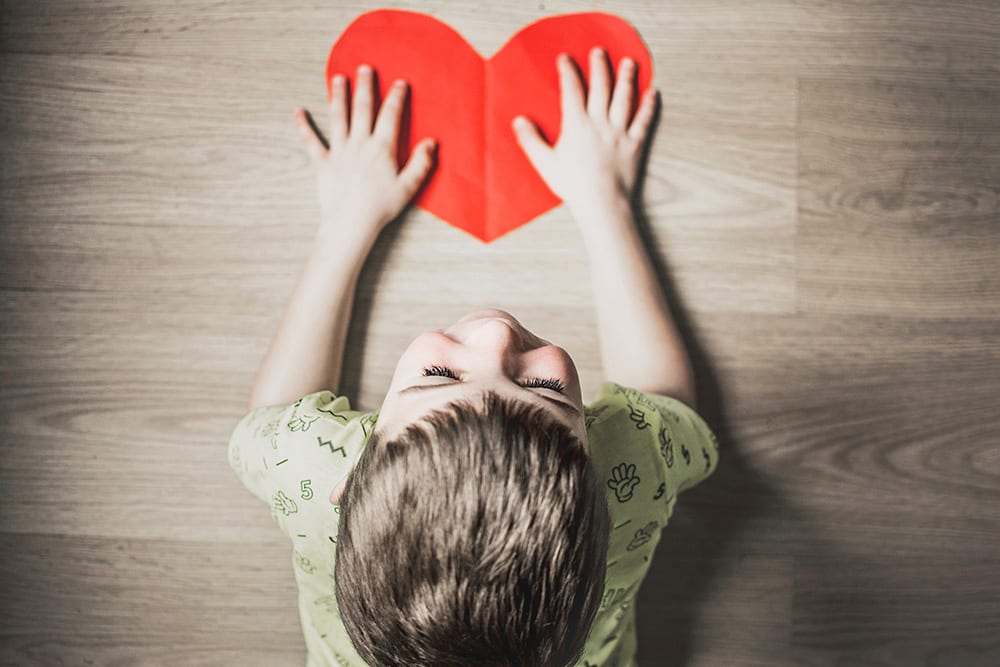 Can CBD Help With autism, and if So, How?
A study conducted in 2018 reveals that

children with autism

spectrum disorder (ASD) showed considerable improvements in their behavior after given oral cannabidiol (CBD). More than half of the sixty ASD individuals had less

anxiety

, communication problems, and became easier to manage

(1)

.

In 2017, findings from a research report show that low doses of CBD in an animal model helped improve social interactions while reducing communication difficulties often associated with autism

(2)

.

A 2012 study on CBD shows that the chemical compound interacts with the endocannabinoid system

(3)

, a system responsible for numerous bodily functions, that can bring about positive effects on ASD patients.

CBD is available in various delivery formats, with its extract often sold in the form of tinctures to help alleviate the symptoms of autism.
Why People Are Turning to CBD for Autism
Autism spectrum disorder, also known as autism or ASD, refers to a range of mental conditions that are characterized by difficulties in social skills, speech, and repetitive behaviors (4). The symptoms of ASD are present during childhood between 2 to 3 years of age, but specialists can identify the disorder as early as 18 months.
According to a study by the American Academy of Pediatrics, autism affects one in every forty children in the United States (5). Previous reports show an increasing prevalence of autism spectrum disorder in the last 20 years among American children.
The type of treatment that doctors prescribe to autistic children highly depends on their individual needs. Since ASD is a spectrum condition, each child's approach is going to be unique as symptoms can range from mild to severe.
Therapies focusing on behavior, sensory integration, occupational, and speech, together with certain medications, can help with the related symptoms of autism. Risperidone (Risperdal) is the first drug that the Food and Drug Administration (FDA) has approved for the treatment of autism-related irritability (6).
The problem with ASD therapies and medications is that not all of them work for each person with autism. 
Applied Behavioral Analysis (ABA) is the most commonly used therapy to treat ASD, yet experts and parents of children alike question its effectiveness.
Ari Ne'eman, the founder of the Autistic Self Advocacy Network and former chairperson of the National Council on Disability (NCD), says, "ABA has a predatory approach to parents. The message is that if you do not work with an ABA provider, your child has no hope (7)."
Ne'eman is diagnosed with Asperger's and is considered the first autistic person to be assigned to the NCD.
Likewise, the commonly used medicine for ASD, risperidone, can bring about side effects, including weight gain, drowsiness, hormonal changes, and involuntary movements, in rare instances. According to experts, not everyone responds to the drug, and it does not improve much of the core issues linked with autism (8).
As families with ASD seek solutions, cannabidiol (CBD) gains popularity as an alternative treatment due to the countless anecdotal evidence of its health benefits (9). CBD is one of many chemical compounds present in the Cannabis plant.
The most promising evidence that points to the potential of CBD as a treatment option for people with ASD can be seen in the comprehensive study conducted at Shaare Zedek Medical Center in Jerusalem, Israel. The research, led by Dr. Adi Aran and colleagues looked to assess the efficacy, safety, and tolerability of cannabidiol for children with behavioral problems caused by autism.
Sixty autistic subjects between the ages of 5 to 17, whose developmental disorder did not improve with conventional ASD treatment, were provided oral CBD for their condition. After the therapy, scientists found that more than half of the patients had significant improvements in terms of their behavior (10).
They also found that, respectively, anxiety and communication issues were reduced in 39% and 47% of the patients, while disruptive behaviors improved by 29%. The parents also reported less stress in managing their children according to the scores they had in their Autism Parenting Stress Index (APSI) (11).
The preliminary findings from the study support the idea that CBD hemp oil could be a promising option in managing the behavioral problems in children with ASD. Based on this data, the researchers launched another clinical trial with 120 participants, although no results have been published yet (12).
How CBD Oil Works to Help with Autism
The endocannabinoid system (ECS), the network primarily responsible for regulating a range of bodily functions, is said to have a crucial role in managing autism. Its effects are mainly expressed by way of two cannabinoid transmitters, which are the CB1 and CB2 receptors (13).
A study in 2015 concerning the ECS shows that its signaling plays a vital role in many human health conditions and diseases in the central nervous system. The researchers learned that the ECS brings about elements such as social reward responsiveness and brain development, both of which are essential in ASD treatment (14).  
Another recent study in patients with ASD reveals that oral CBD use reduced the comorbidities related to the medical condition. In the 53 subjects, the issues that improved the most included self-injury, rage attacks, hyperactivity, sleep disorders, and anxiety (15).
In 2017, researchers conducted a review regarding the effects of CBD on animal models that had ASD. The observational study hints that introducing alterations involving the anandamide signaling and CB1 receptor of the ECS could improve social skills and cognitive effects in animals, respectively (16).
According to a research report in 2012, CBD is capable of enhancing anandamide signaling by inhibiting the enzyme that causes it to degrade. Meanwhile, there is also evidence that shows CBD as a potent antagonist for the CB1 receptor (17).
All of these studies, together with clinical data, suggest that CBD may be a potential treatment for ASD symptoms due to how it interacts with the endocannabinoid system.
The Pros and Cons of CBD Oil for Autism
The Pros
There have been clinical trials and studies performed on patients with autism showing that CBD use may improve the symptoms related to the condition.

CBD is often obtained from industrial hemp due to its high presence of the compound and does not induce intoxicating or psychoactive effects, unlike THC.

The United States 2018 Farm Bill allows the retail of hemp-derived CBD products so long as they contain no more than 0.3 percent THC

(18)

.

Cannabidiol is legal in many states (like Colorado) that authorize the use of medical marijuana for recreational or medicinal purposes.

The FDA has approved the use of a few CBD-based products, one of which is Epidiolex.
The Cons
Although studies reveal that CBD is safe for use in children, it does have side effects, with the most notable ones being nausea, vomiting, drowsiness, and diarrhea

(19)

.

The exact mechanism of action of CBD is not fully understood by the medical community, and some autistic individuals may not be compatible with it.

The laws surrounding CBD and its use are still in flux, with many unregulated products flooding the market. Parents need to consult a doctor, particularly one that is experienced in medical Cannabis use before applying CBD.

Most of the research done on CBD for autism does not take into account the long-term effects it may have on the subjects.
How CBD Oil Compares to Alternative Treatments for Autism
Dietary supplements and changes to diet are among the most common alternative treatments for autism. Some doctors recommend a diet for autistic individuals, while some suggest consuming more omega-3 fatty acids, and taking melatonin supplements can help.
However, there is no real proof showing that these unconventional solutions are effective.
"The short answer is there simply is not enough solid scientific evidence to say definitely one way or the other whether most of the alternative treatments help or harm," says Dr. Shafali Jeste, the lead investigator in the UCLA Center for Autism Research and Treatment.
Cannabidiol, on the other hand, has shown to be a possible solution in reducing the symptoms related to autism. Scientists have revealed that CBD interacts with the endocannabinoid system in the human body to trigger positive responses that could benefit ASD patients.
Most of the studies and clinical trials on autistic subjects were administered CBD orally, hinting that this approach may be the most effective for ASD.
There are many CBD products sold online that are available in various forms, including gummies, capsules, and tinctures.

How to Choose the Best CBD Oil for Autism
Despite the benefits of CBD, parents and pediatricians should know how to choose the right product for children with autism, particularly with regards to its quality.
It is possible to choose the CBD product based on the strain of Cannabis sativa. This scenario usually involves cannabidiol from hemp or marijuana and is often a question of whether the user requires THC or not.
Hemp-based CBD has high concentrations of cannabidiol and typically does not have THC, although this is not always the case. On the other hand, CBD extracted from marijuana usually contains small amounts of tetrahydrocannabinol, depending on its extraction process.
Most parents find it challenging to introduce the psychoactive THC to their children, making CBD products obtained from the hemp plant to be the best choice.
There are also different types of CBD products based on how they were extracted and processed. For autism, full-spectrum CBD oil and isolates are the most prevalent.
The CBD isolates are products that contain only the purest and cleanest form of cannabidiol. Some CBD brands may label these items as high-quality CBD crystals or concentrate and can be as pure as 99.99 percent CBD.
Meanwhile, full-spectrum CBD oil contains other chemical compounds that are extracted together with cannabidiol from the Cannabis plant. This type of CBD has low traces of THC content while also having terpenes, carrier oils (MCT), herbals, and flavoring agents.
When selecting CBD products intended to treat autism, it is essential to choose those that are the most suitable for the patient.
The following factors ensure that the Cannabis products chosen are the safest and most reliable:
Obtain lab testing reports or a certificate of authentication (COA) as these documents show that the product has been tried, tested, and validated by a third-party laboratory.

Seek guidance from a reputable doctor to know if CBD may interact or interfere with existing ASD medication.

Despite the 2018 Farm Bill legalizing CBD in most states, it is still essential to be aware of the stipulations concerning CBD use to avoid legal problems.

Read up on customer reviews concerning a CBD retailer as their reputation speaks for their product's quality and authenticity.

Inspect CBD product labeling to see what additives are included. Some additions may have adverse effects on an ASD patient.
CBD Dosage for Autism
There is no clear indication as to how much Cannabis oil should be administered to a person with autism. A trial and error approach might be necessary to learn what works best for a child.
Some experts and users suggest taking small amounts of CBD and slowly increasing this until the patient experiences the desired effects. Some would also recommend applying CBD based on the body weight and severity of a child's symptoms.
However, the best approach to know the right CBD oil dosage for autism is by consulting a doctor or pediatrician for their recommendation.
How to Take CBD Oil for Autism
CBD oils are the most popular cannabidiol products that are purchased today. These are often available in the form of tinctures with a standard dropper to measure doses accurately.
Some CBD products may be found as tablets or as capsules, which can be taken just like a dietary supplement. Others are sold as chewable gummies and edibles in the form of CBD cookies.
Retailers can also include CBD for vaping using vape pens and are available in a range of flavors.
The variety of choices present when it comes to CBD products allows buyers to select the most appropriate format of administering CBD to their ASD patients.
Conclusion
One in every forty American children is autistic, with the mental health condition reportedly increasing in prevalence in the last two decades.
Since it is a spectrum disorder, the approach for each ASD patient is unique since the symptoms for individuals can range from mild to severe. The needs of each autism patient are also considered when deciding on an appropriate treatment.
Therapies that focus on behavior, sensory integration, and speech, along with specific medications, can ease the autism symptoms. However, a growing number of parents and experts see these solutions as ineffective.
Cannabidiol has shown to be a promising alternative to conventional treatments, as studies reveal that CBD oil helps alleviate the common symptoms of ASD. Several studies show that CBD may reduce symptoms related to autism, including rage attacks, hyperactivity, self-injurious behavior, and anxiety.
The unique interaction that CBD has with the endocannabinoid system is considered to be the main reason why it can improve the quality of life for autistic children.
Still, consulting with a doctor experienced in CBD use is ideal before using CBD or any cannabis products. 
---
Aran A, Cassuto H, Lubotzky A. (2018, April 9). Cannabidiol Based Medical Cannabis in Children with Autism- a Retrospective Feasibility Study (P3.318). Retrieved from

https://n.neurology.org/content/90/15_Supplement/P3.318

.

Zamberletti E, Gabaglio M, Parolaro D. The Endocannabinoid System and Autism Spectrum Disorders: Insights from Animal Models. Int J Mol Sci. 2017;18(9):1916. Published 2017 Sep 7. doi:10.3390/ijms18091916

Pertwee RG. The diverse CB1 and CB2 receptor pharmacology of three plant cannabinoids: delta9-tetrahydrocannabinol, cannabidiol and delta9-tetrahydrocannabivarin. Br J Pharmacol. 2008;153(2):199‐215. doi:10.1038/sj.bjp.0707442

National Institute of Neurological Disorders and Stroke. Autism Spectrum Disorder Fact Sheet. Retrieved from: https://www.ninds.nih.gov/Disorders/Patient-Caregiver-Education/Fact-Sheets/Autism-Spectrum-Disorder-Fact-Sheet.

Kogan MD, Vladutiu CJ, Schieve LA, Ghandour RM, Blumberg SJ, Zablotsky B, Perrin JM, Shattuck P, Kuhlthau KA, Harwood RL, Lu MC (2018 December). The Prevalence of Parent-Reported Autism Spectrum Disorder Among US Children. Retrieved from: https://pediatrics.aappublications.org/content/142/6/e20174161.

LeClerc S, Easley D. Pharmacological therapies for autism spectrum disorder: a review. P T. 2015;40(6):389‐397.

The Atlantic (2016, August 11). Is the Most Common Therapy for Autism Cruel? Retrieved from:

https://www.theatlantic.com/health/archive/2016/08/aba-autism-controversy/495272/

.

Anthes, E (2014, April 28). Risperidone use in children with autism carries heavy risks. Retrieved from: https://www.spectrumnews.org/news/risperidone-use-in-children-with-autism-carries-heavy-risks/.

Agarwal, R., Burke, S.L. & Maddux, M. Current state of evidence of cannabis utilization for treatment of autism spectrum disorders. BMC Psychiatry 19, 328 (2019). https://doi.org/10.1186/s12888-019-2259-4

Aran A. et al. op. cit.

Ibid.

Shaare Zedek Medical Center. Cannabinoids for Behavioral Problems in Children With ASD (CBA). Retrieved from: https://clinicaltrials.gov/ct2/show/NCT02956226.

Zamberletti E. et al. op. cit.

Chakrabarti B, Persico A, Battista N, Maccarrone M. Endocannabinoid Signaling in Autism. Neurotherapeutics. 2015;12(4):837‐847. doi:10.1007/s13311-015-0371-9

Barchel D, Stolar O, De-Haan T, et al. Oral Cannabidiol Use in Children With Autism Spectrum Disorder to Treat Related Symptoms and Co-morbidities. Front Pharmacol. 2019;9:1521. Published 2019 Jan 9. doi:10.3389/fphar.2018.01521

Zamberletti E. et al. op. cit.

RG Pertwee. op. cit.

U.S. Food and Drug Administration (2019, July 25). Hemp Production and the 2018 Farm Bill. Retrieved from: https://www.fda.gov/news-events/congressional-testimony/hemp-production-and-2018-farm-bill-07252019.

Iffland K, Grotenhermen F. An Update on Safety and Side Effects of Cannabidiol: A Review of Clinical Data and Relevant Animal Studies. Cannabis Cannabinoid Res. 2017;2(1):139‐154. Published 2017 Jun 1. doi:10.1089/can.2016.0034
CBD Clinicals is reader-supported. When you buy through links on our site, we may earn an affiliate commission.
Learn more