CBD oil, or cannabidiol oil, is a very popular method of treating numerous conditions or just providing relaxation. CBD oil has been linked to treating everything from anxiety and sleep problems to even cancer side effects. 
Both humans and pets can use CBD oil. Taking CBD oil will not give you any psychoactive effects, like those of cannabis. Instead, you get the other benefits without anything that should impede your daily functioning. 
Best of all, CBD oil is safe for most people who don't experience side effects with use. This makes it a great alternative for those who take pharmaceutical medications that come with harsh side effects. At the very least, CBD oil is worth a try given its lack of side effects or psychoactive reactions that would interfere with work. 
There are other methods of consuming CBD to gain its benefits. You can also find capsules, tinctures, edibles, powders, and creams. CBD oils are versatile, as you can take them alone or with something else. You can also use some CBD oils with vape pens. This versatility makes oil among the most popular methods of consuming CBD. 
But how do you go about choosing the best CBD oil? Take a look at this guide and our recommendations to get started. 
Choosing the Best CBD Oil
When it comes time to choose the best CBD oil for you, you will have multiple factors to consider. Some are more important than others, and the factors carrying the most weight may depend on your chosen use. Those who want the best CBD oil for dogs, for example, will not necessarily want the best CBD oil for vaping, since the two will be consumed differently. 
The following considerations should be in the back of your mind when shopping for the best CBD oil: 
THC Content 
THC is the psychoactive component in cannabis. If you want to keep a clear head, ensure your chosen CBD oil has low THC content. However, some research shows that a low level of THC in the oil can help improve results, as the THC and CBD work together. Hemp-based products can contain up to 0.3 percent THC, and this may be enough for the amplified results. 
Test Results
The best CBD oil companies will have information on test results available or be willing to provide you with it. The relevant information will be in a certificate of analysis that shows testing for contaminants and specific levels of CBD and THC. 
Dosing and Concentration
Ideally, you should choose a CBD oil for anxiety or another purpose that clearly indicates the concentration of CBD per dose. This will make choosing a dosage much simpler. You will also have to decide how much CBD you want in each dose. 
If you are just starting to use CBD oil for sleep or another use, consider starting with an oil that has smaller doses. This way, you can start small and increase your dosage slowly, as this method minimizes the risk of side effects. If you already know you will need a higher dose of CBD, then consider a CBD oil with a higher concentration, so you can use less.
Method of Extraction
You may also want to pay attention to the way that the CBD oil is extracted. Supercritical CO2 extraction is a popular and safe method that isolates and preserves the cannabidiol while maintaining its purity. Solvent extraction oil can vary in quality. Brands that use high-grade solvents will have great oils, but others may have lower-quality oil. If the brand uses a low-quality solvent, the CBD oil may contain toxins. 
Full Spectrum vs. Isolate 
You will also have to choose whether your idea of the best CBD oil is a full-spectrum or isolate. Full-spectrums can include 133 different cannabinoids or more. By contrast, an isolate CBD will be 99 percent CBD. 
Your choice depends on personal preferences. Many feel that full-spectrum CBD oils have more benefits due to the terpenes and active ingredients. Isolates, however, are good if you are worried about allergic reactions or drug testing. They are also ideal for taking care of a specific need. 
Dietary Restrictions
If you have any allergies or dietary restrictions, consider them when choosing the best CBD oil for you. Many oils advertise being vegan or gluten-free, so it should not be hard to find one that fits your dietary restrictions. 
Where the Cannabis Is Grown
You may not think it matters where the cannabis for the CBD oil is grown, but it does to some extent. This is particularly true in the case of hemp-based CBD oil since hemp tends to absorb nearly everything in the ground where it is grown. If you cannot find information on where it is grown, then just stick to a reputable brand and you should not have a problem.
Cost
The cost of the CBD oil will certainly play a role, but do not get fooled by the pure cost. Pay attention to both the size of the bottle and the potency. To compare prices accurately, calculate how much you pay in terms of dollars per milligram of CBD. Relying on dollars per milliliter completely ignores concentration differences and could lead to higher costs. 
Planned Use
Finally, make sure to think about what you want to treat with the CBD oil and who will be taking it. There will be some significant variations in this respect. 
Specific Considerations in the Best CBD Oil by Planned Use
With the general considerations for the best CBD oil in mind, take a look at the various use cases and their specifics. 
Choosing the Best CBD Oil for Anxiety
Early research has already shown a connection between taking CBD oil and a reduction in anxiety. One specific study looked at CBD and social anxiety, finding favorable results. 
Some reviewers indicate that full-spectrum is the way to go for the best CBD oil for anxiety, but there are also some exceptions to this rule. When treating anxiety with CBD oil, you will simply want to focus on all of the previously mentioned factors. If you are on any medications for anxiety, you may want to consider an isolate CBD oil to minimize the risk of drug interactions.
Choosing the Best CBD Oil for Pets
Some vets and herbalists have begun suggesting CBD oil for pets. As it does with humans, CBD oil can assist with a range of conditions in animals. It even treats similar issues, such as anxiety, nausea, seizures, arthritis, cancer symptoms, back pain, stress, and gastrointestinal issues. There are also no side effects when you use the best CBD oil for pets, provided you do not give the pet too much. 
The dosage is the most important factor when finding the best CBD oil for pets. Since pets are smaller than humans, you will want to start them off with a smaller dose. As such, you need to find a CBD oil that has a relatively small amount of CBD per milliliter for easier dosing. 
Alternatively, you can start off by testing CBD by selecting from the best CBD pet treats for your pet.
Choosing the Best CBD Oil for Dogs 
The same information regarding CBD oil for pets also applies to choosing the best CBD oil for dogs. It can treat a full list of symptoms, giving your canine relief without side effects. Because you need to be careful about the dosage, the best CBD oil for dogs will be one that comes in small doses. You may also want to try to find one with a neutral taste, so your dog is willing to consume it. 
Choosing the Best CBD Oil for Cancer
The best CBD oil for cancer should never replace traditional cancer treatments. Instead, patients should see it as a supplemental treatment that will help keep symptoms under control. CBD oil can help by stimulating appetite, an important role given that many cancer patients lose their appetites, especially with treatments like chemotherapy. The best CBD oil for cancer can also help reduce the pain associated with both the disease and its treatment. It can even help relieve pain that resists opioids. 
CBD oil can also help cancer patients reduce their nausea, including that from treatments. Scientists are still looking into whether there is a connection between CBD and preventing cancer, but there is no conclusive evidence. You should also keep in mind that no studies have looked at the best CBD oil for cancer treatments. CBD may show promise, but since there is no evidence or even any major study yet, cancer patients should not solely rely on CBD oil. Instead, use the best CBD oil to treat the symptoms of cancer. 
The biggest concern when finding the best CBD oil for cancer would be medicinal interactions. In this case, an isolate CBD oil may be ideal since it will have fewer other ingredients and, therefore, fewer opportunities for negative drug interactions. 
Choosing the Best CBD Oil for Vaping
In the search for the best CBD oil for vaping, there is another consideration to keep in mind: propylene glycol. You want to do your best to avoid this ingredient in a CBD oil that will be used for vaping. That is because it can degrade and turn into formaldehyde at higher temperatures. Formaldehyde may increase your risk of cancer or asthma, as well as irritate your eyes and nose. You can avoid propylene glycol by looking at the ingredient list or by choosing an oil for vaping that has "solvent-free oils." 
Many choices for the best CBD oil for vaping will also be flavored. It is not hard to find flavored CBD oils, but they are even more common when marketed toward those who vape. This is a great way to ensure that you fully enjoy the vaping experience in addition to getting the benefits of CBD oil.  
Choosing the Best CBD Oil for Sleep
Some research shows that CBD oil may help you get a better night's sleep. Some of this is because you sleep better when you are not in pain or suffering from anxiety, and CBD oil can relieve both of those things. Additionally, some researchers believe that the best CBD oil for sleep can help your body get the restful NREM sleep you need for a deeper rest. 
As with other uses, you should always consider any other medications you are on before choosing the best CBD oil to help you sleep. If you are concerned about interactions, consult your doctor or look for an isolate CBD oil. 
Our Picks for the Best CBD Oil
With all of the above considerations and specific uses in mind, it is time to take a look at some of the best CBD oil options. All of the following products have great reviews, show good lab results, and are easy to take. The following picks are in alphabetical order: 
4 Corners Cannabis Oral Tincture
4 Corners Cannabis Oral Tincture comes from a company based in Colorado. This company triple-filters the hemp oil extract to get rid of any byproducts of the plant material. The plants are grown by the company, which does not use any heavy metals, dangerous additives, or pesticides. Therefore, buyers do not have to worry about this CBD oil containing any of those things. If you have any doubts, you can easily find the official test analysis with potency and more on the product's official website. 
In terms of flavor, the tincture has hints of orange and coconut. This can make it appealing to those who want some flavor to make their oil palatable. It also makes it one of the best CBD oil choices for vaping. 
There is just a single potency available for this particular CBD oil. Each 15-milliliter bottle has 250 milligrams. This is a moderate-to-low concentration that will appeal to those who want to try out cannabinoids. Unfortunately, no stronger concentration is available, so if you need a higher dose, you would have to use more of the oil.
American Hemp Oil CBD Oil
American Hemp Oil CBD Oil offers peace of mind to buyers thanks to its certificate of analysis that you can easily access online. This lets you know exactly what it is in the oil, so there are no surprises or concerns. This is one of the best CBD oils for sleep that does not contain any THC, so there are no worries about psychoactive properties. 
This full-spectrum oil has cannabidiol hemp extracts. It also contains a full terpene blend and medium-chain triglycerides (MCT) oil that the company extracts from coconut oil. The most popular size has 250 mg of CBD in each bottle. This makes it a great option for those who are starting to use CBD oil thanks to the low concentration. The low concentration also makes it a reasonable choice as one of the best CBD oils for pets. 
For versatility and more appeal, you can get this particular oil with or without flavors. Flavors include woody, sage, pine, lemon, and citrus. The wide selection helps it appeal to those in search of the best CBD oil for vaping. 
Avid Hemp CBD Oil Tincture
Independent lab tests confirm the quality of Avid Hemp CBD Oil Tincture, earning it a spot among our best CBD oil choices for sleep and other conditions. The lab tests confirm that there is no THC in this CBD oil tincture. This makes it ideal for anyone who wants the benefits of CBD oil but has to take regular or occasional drug tests. 
The company behind Avid Hemp CBD Oil Tincture made the ingredients list very simple and straightforward. The only ingredients are the 1,500 mg CBD, some MCT oil, and a bit of peach flavoring. That flavoring helps make this one of the best CBD oils for vaping and anyone who wants some flavor. The limited ingredient list also means it is a good choice for those with allergies or dietary restrictions. 
To make it even better in terms of pure products, Avid Hemp only uses 100 percent legal and fully organic hemp sources that are non-GMO. It even makes sure that these sources are traceable and that all farming practices are organic. There is 1,500 mg of CBD in each bottle of the tincture, designed for doses of around 50 mg. That dosing should appeal to those who need small to medium doses of CBD to experience relief. 
CBDistillery
Another full-spectrum oil tincture, CBDistillery's best CBD oil comes from U.S. grown hemp seed oil that is non-GMO. This gives buyers confidence in the oil's ingredients. There are also clear lab results from third-party testing on the product's listing on the official website. 
Since it is a full-spectrum CBD oil, you will find naturally occurring cannabinoids plus terpenes, in addition to Omega 3 fatty acids, 20 essential amino acids, and B complex vitamins. There are also trace quantities of fractionated coconut oil. This inclusion of fractionated coconut oil gives the CBDistillery CBD oil a nice yet subtle flavoring. There is no direct flavoring, but the subtle coconut hints should be enough for most people who want flavored CBD oil. 
This is one of the best CBD oils for sleep, cancer, and everything in between thanks to the varying concentrations. You can get anywhere from 250 mg to 5,000 mg. This is a much higher concentration than most other options offer, appealing to those who find that they need a higher dose to find relief. As an added benefit, this is among the best CBD oil options for those who are on a budget thanks to its affordable pricing. 
EMPE CBD Full Spectrum Hemp Oil Tincture
As the name implies, EMPE CBD Full Spectrum Hemp Oil Tincture is a full-spectrum CBD oil. The formula includes phytocannabinoids derived from hemp, including CBL and CBN. It also makes use of organic hemp oil and vitamin E. You will also find various natural cannabinoids and terpenes. 
The texture of this CBD oil is nice and smooth, and it has an organic taste. The company behind this choice is EMPE USA, which is a local producer in the United States with a great reputation. The company uses 100 percent organic ingredients that have been carefully selected. 
Lazarus Naturals High Potency CBD Tincture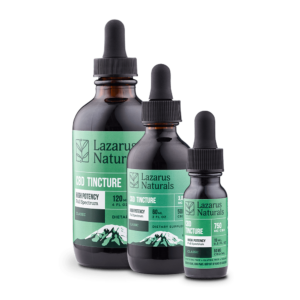 An option for those who need a moderate to high dose of CBD oil, Lazarus Naturals High Potency CBD Tincture has 750 milligrams in each 15-milliliter bottle. Given that potency, it is surprisingly affordable. To make it even more affordable, the company has an assistance program for veterans, those with a low income, and those with a long-term medical disability. 
You can read the test analysis of this oil on the company's product page, so there are no surprises. The ingredient list is straightforward, including hemp seed oil, along with fractionated coconut oil and hemp extract. That is all you will find in the unflavored versions. However, the oil stands out with its five different flavor choices, including winter mint, tropical breeze, French vanilla mocha, mint chocolate, and blood orange. 
Mana Artisan Botanics Hemp Oil
Mana Artisan Botanics Hemp Oil is another of the best CBD oil choices that aim to keep the ingredients list simple. All of the oils include hemp oil, Hawaiian turmeric, and vanilla bean that is organic and fair-trade. There is also the choice of two flavors, either coconut or macadamia. These flavors add organic coconut oil and organic Hawaiian macadamia nut oil, respectively. That flavoring likely makes it a less-than-stellar choice for pets but good for vaping. 
In terms of dosing, this is a good CBD oil for anxiety in cases where you do not need a strong dose. Each 30-milliliter bottle has 300 mg of CBD, which is on the low side of moderate. The company is based in Hawaii and prides itself on using natural and locally sourced ingredients. The only downside of this particular product is that you have to email the company to get the test analysis of the oil. This is an extra step that most people will want to avoid, but those who have seen the results say the tests are clear, indicating safety. 
NuLeaf Naturals
NuLeaf Naturals is a full-spectrum CBD oil, containing a synergistic combination of terpenes and cannabinoids. This brand has the most reviews in the industry, providing a great deal of confidence. The plethora of reviews offers additional insight into the oil, as well, showing that it is a good CBD oil for anxiety, sleep, pain, and everything in between. Additionally, NuLeaf Naturals is among the oldest CBD oil manufacturers, having started in 2014. In terms of lab testing, NuLeaf Naturals has a third-party lab test all of its products, so you know nothing you do not want is hiding there. 
For incredible versatility, NuLeaf Naturals has CBD concentrations that can be anywhere from 240 to 4,850 mg. This makes it a great starting point for anyone interested in trying CBD oil with a low dose. It is also a convenient option for anyone who knows they need a higher dose and does not want to take an excessive amount of CBD oil. 
Keep in mind that every NuLeaf Naturals CBD oil product is full-spectrum. The products are always completely organic. The cannabinoid profiles are also very impressive. Those who want to find the best CBD oil for pets will also appreciate the full-spectrum pet-oriented offering from NuLeaf Naturals. 
PlusCBD Oil
Another full-spectrum CBD oil, PlusCBD Oil is a good choice regardless of your planned use. It is gluten-free, vegetarian-friendly, and non-GMO, offering clients peace of mind. You can choose from a range of concentrations, between 250 mg and 1,500 mg. While this is not quite as vast of a range as some of the other best CBD oil options, it is still an industry-leading range. It is worth noting that although this is a wide range, there are only three concentrations. 
PlusCBD Oil is among the best CBD oil options for vaping thanks to its choice of three different flavors. These flavor options can also help it appeal to anyone who prefers a bit of flavor with their oil. There is, of course, a non-flavored option, as well, for those who do not want to taste the CBD oil. The processing of the tincture involves the "Gold Formula," the brand's signature method. The full-spectrum formula includes phyto-cannabinoids, terpenes, vitamin E, and fatty acids. 
PlusCBD Oil was among the first CBD product manufacturer in the United States, making it a leader in the industry. The company also has a strong voice in terms of hemp advocacy. 
Sisters of the Valley CBD Infused Oil
Sisters of the Valley CBD Infused Oil is made using hemp plant strains specifically grown to have almost zero THC with rich concentrations of CBD. The company makes it incredibly easy to see lab test results that demonstrate the potency. You can find this on the company's website, and the information is also included with every purchase for convenience. That availability of lab testing provides a great deal of confidence in the product. 
Compared to many of the other options, this oil has a fairly low concentration, just 130 milligrams in a 15-milliliter bottle. This makes it an option for the best CBD oil for dogs or a good choice if you want to start with a lower dose. It is also one of the best CBD oil choices for cancer. Keep in mind that this company does not offer any flavors for the oil, something that may play a role in your decision. 
It is also important to note that this is technically a CBD-infused oil with a coconut oil base. That base has been infused with essential oils and hemp. The only ingredients are coconut oil, hemp, essential oils, and blood orange essential oil. This strategy of offering a coconut-oil base helps keep the cost low. As such, it is a good choice if you are on a budget and want to try a lower concentration. 
Spruce
Spruce is yet another full-spectrum CBD oil, but this one is unique with its advertised 0.3 percent THC content. That makes it a nice choice for those who prefer to have some THC in their CBD oil as a way to amplify the results. However, keep in mind that because of the small THC content, it is important to try the oil on a day you have nothing to do first. This way, you can gauge your reaction and confirm that it will not interfere with your functioning. Such low levels of THC are unlikely to have that effect, but it is best to be cautious. However, the THC levels might be enough to show up on a drug test. 
There is a single dose for the Spruce CBD oil, and it is highly concentrated at 2,400 mg. As such, it will be among the best CBD oil options for cancer or anyone experiencing severe symptoms. This is not an ideal choice for those new to cannabinoids or pets due to the high dosage, but it is incredibly useful for anyone requiring a high dose since you will not need to take as much. The high dosage makes this a good CBD oil for sleep in severe cases of insomnia or for those who experience chronic pain or severe depression or anxiety. 
For those worried about dietary restrictions, this particular CBD oil is gluten-free and vegan. The oil comes from organic hemp seed and does not contain any artificial preservatives or sweeteners. It is also unflavored, something to keep in mind. 
Conclusion
Any of the options on this list can be the best CBD oil for your needs. They are all accessible, affordable, and high-quality, and they have great reputations. With the right CBD oil, you can start experiencing relief from a range of symptoms and conditions. Just consider the dosage you want and choose one of our picks for the best CBD oil. 
Sources:
https://www.petmd.com/dog/general-health/cannabis-oil-dogs-everything-you-need-know 
https://www.medicalnewstoday.com/articles/324745.php
Clarence is a medical marijuana patient, writer, and hiking enthusiast who spends most of his time outdoors. He loves nature and is continuously trying to discover and write about its benefits for general health.
Latest posts by Clarence Swader (see all)