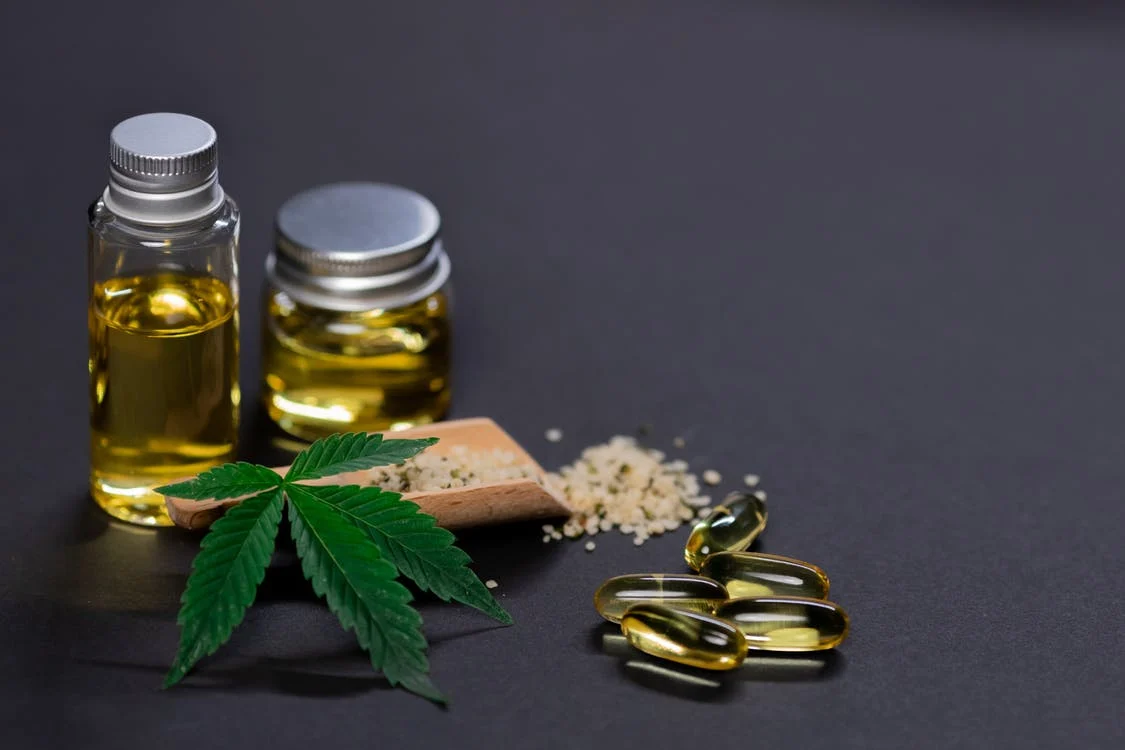 CBD has been shown to possess numerous potential health benefits that may help with many ailments and medical conditions, including

pain

,

anxiety

,

sleeping problems

, and

arthritis

(1)

.

CBD is safe. According to a 2017

World Health Organization

(WHO) report, "In humans, CBD exhibits no effects indicative of any abuse or dependence potential… To date, there is no evidence of public health-related problems associated with the use of pure CBD."

(2)

In some states, buying CBD may require having a medical cannabis prescription, while elsewhere, CBD may be sold only at a licensed dispensary. Under the 2018 Farm Bill, hemp-derived CBD is not subject to regulation as a controlled substance at the federal level

(3)

.

Finding the best CBD oil for one's needs may be a daunting task. Below is a CBD shopping guide with useful tips and information on assessing product potency, CBD oil type, extraction methods, ways of taking CBD, and the importance of a certificate of analysis.
Best CBD Oils
Why Choose Full-Spectrum CBD Oil?
There are three primary types of CBD, CBD isolate, broad-spectrum, and full-spectrum CBD oil, and consumers must understand the differences.
Full-spectrum CBD oil has all of the cannabinoids that can be extracted from the cannabis plant, and it offers a more excellent range of benefits than pure CBD isolate.
Isolate CBD is pure CBD only and does not contain other types of cannabinoids.
While CBD isolate is considered to be more potent or concentrated than other CBD products, this does not make it superior. The high potency of the isolate cannot rival the combined effects of the various cannabinoids contained in full-spectrum CBD oil products.
The full-spectrum variety contains a complete range of cannabinoids, terpenes, flavonoids, and other compounds naturally present in cannabis, including other minerals, such as a variety of fatty acids and beneficial fiber.
Terpenes are the compounds in cannabis that give it distinctive aromas and flavors, while flavonoids are responsible for the vivid colors in most plants.
The combination of all these components creates a synergy known as "entourage effect," where all of the constituents working together are more efficient than their isolated elements(4).
There are several ways to take full-spectrum CBD oil. There are full-spectrum CBD drops or tinctures, which, despite the strong, unpleasant taste, offers the benefits of all the cannabinoids and other compounds the products contain. There are CBD capsules, pills, balms, patches, and vapes.
These various forms of CBD products give people more choices and allow them to customize their method of use to their lifestyle, preference, and need.
What CBD Potency Means and Why It Matters
Knowing a CBD product's potency helps one determine its bioavailability, or how much CBD actually gets absorbed in the body.
CBD has to reach the endocannabinoid system (ECS) in the body for it to be effective.
The ECS, which is made up of a series of cannabinoid receptors, is responsible for physiological processes, such as appetite, pain-sensation, mood, and memory. The primary objective of the ECS is homeostasis, or balance, of the different biological systems.
To get to the ECS, CBD has to be first absorbed into the bloodstream, a concept known as bioavailability.
Bioavailability is the extent and rate to which a compound or an active drug ingredient is absorbed and becomes readily available for the body to use(5).
Once in the system, CBD has to stay in circulation long enough to be delivered to the tissues and organs where it is needed.
However, note that the amount of the CBD taken is not always comparable to the amount that gets absorbed and used.
Bioavailability depends on pharmacokinetics, or how the body processes compounds.
Pharmacokinetics refers to the sum of the body's mechanisms for absorption and elimination, the characteristics of CBD itself, and the numerous external factors that can either help or hinder the way the body assimilates and uses CBD. It can simply be thought of as "What the body does to the drug."
Also, the route of entry, or delivery method, can impact how much and how quickly CBD enters the bloodstream.
A 2018 systematic review published in Frontiers in Pharmacology looked into the pharmacokinetics of CBD in humans. Researchers also examined the pharmacokinetics of CBD in different forms of administration, such as sublingual drops, oral capsules, spray sublingual, and nebulizer(6).
When looking for the most potent CBD products, check the label for information on the product's potency or bioavailability.
CBD Buyers Guide: How to Choose the Best CBD Product
Finding the CBD product that suits one's needs and preferences may require a little experimentation and some time. What works best for an individual may not work for someone else.
Still, regardless of the type or form of CBD product one chooses, he or she must employ careful consideration in choosing the best CBD oil that is right for him or her.
The following factors are essential to ensure the safety and reliability of the CBD products purchased:
1. Decide on which medical condition CBD would be used.
It is essential to consider the purpose of using CBD.
Since CBD has been shown to treat a wide range of ailments and medical conditions, and there have been studies that demonstrate CBD's therapeutic benefits for specific conditions, an individual may look to it for treating a particular health concern.
However, CBD is not a cure-all, and caution is advised as more longitudinal research is necessary to obtain substantial evidence to validate the results of the studies.
Far-reaching medical claims highlight CBD's success in treating various conditions such as anxiety, acne, insomnia, addiction, inflammation, and Parkinson's disease.
However, such assertions often go beyond what science has shown, according to cannabis researcher Ryan Vandrey, an associate professor of psychiatry and behavioral sciences at the Johns Hopkins University School of Medicine(7).
Vandrey says their team looked at individuals with health problems, such as epilepsy, chronic pain, autism, and anxiety, cannabis product users (predominantly CBD product users). He said those people reported a better quality of life and satisfaction with health, pain, sleep, and mood compared with those who were not using cannabis products.
He added that when those who were not using cannabis at the time of the first survey later started using cannabis, they showed improvements that mirrored the differences between cannabis users and nonusers in the beginning.
Still, before individuals proceed to explore how CBD can help them alleviate symptoms of specific disorders, they should get all the information they need.
Read more on the potential health benefits of CBD, along with the scientific research behind the claims, in the section Why CBD? A Look at CBD's Potential Benefits and What the Research Says.
2. Choose the kind of CBD oil.
Choose which kind of CBD oil would best suit the medical condition or purpose that it is going to help address.
A CBD isolate is molecularly separated from the rest of the cannabis compounds. Thus, it is the pure form of CBD oil, which contains only CBD without the other types of cannabinoids. Because an isolate is THC-free, there is no risk of THC intake as well.
Broad-spectrum CBD is a mix between full-spectrum CBD and CBD isolate. The other compounds found in the plant are preserved in the extract, except that THC is completely removed.
Because broad-spectrum CBD oil contains multiple cannabinoids but is THC-free, it can provide the enhanced benefits of the entourage effect, without the risk of the user becoming "high".
However, when it comes to maximizing the benefits of CBD oil, full-spectrum CBD oil's use of the whole plant and all the cannabinoids gives it advantages over pure CBD isolate or broad-spectrum CBD.
Some CBD products, like those of NuLeaf Naturals and Charlotte's Web, use whole-plant extracts, which give the benefits of all the cannabinoids in the plant.
No CBD oil type is better than the others. People have different needs, and this determines which type of CBD is best-suited for an individual's unique condition.
For more information on these types of CBD oil, scroll down to the Full-Spectrum, Broad-Spectrum, or CBD Isolate? section.
3. Choose a preferred form of taking CBD.
CBD is available in several different dosage forms, and sometimes it is challenging to choose which form to use.
There is CBD tincture, CBD topical cream or ointment, CBD lotion, CBD capsule, CBD patch, CBD gummies, and CBD vape, among others. These various forms give people more choices and allow them to customize their method of use to suit their lifestyle, preference, and need.
The different forms vary in the way each delivers localized or systemic relief, the onset time, and the duration of the effects.
Localized relief only impacts a specific area on which the product was applied, while systemic relief affects the whole system or the whole body.
A discussion on the most common forms of CBD can be found in the Ways to Use CBD Oil section.
4. Research on the legal status of CBD in a given area.
Conduct research on the exact legal status and stipulations applicable to CBD in the area where it would be purchased and used.
All of the 50 states have laws legalizing CBD with specific restrictions. While the federal government still categorizes CBD in the same class as marijuana, it does not habitually enforce it(8).
In some states, buying CBD may require having a medical cannabis prescription, while elsewhere, CBD may be sold only at a licensed dispensary.
Under the 2018 Farm Bill, hemp-derived CBD is not subject to regulation as a controlled substance at the federal level(9).
To get more information on state laws, possession limits, and corresponding penalties, scroll down to Is CBD Legal? section.
5. Purchase only from legitimate and reliable big brands.
The majority of companies that manufacture the best CBD oil products grow their hemp from their farm, or they purchase from licensed organic hemp producers.
What exactly makes for an excellent CBD manufacturer? Here are a few things to look for when choosing a CBD supplier.
Proof of a real manufacturing facility
As the CBD industry is mostly unregulated, CBD oil can be extracted almost anywhere, and no one would know the difference.
Make sure the product that a company is offering is made in a legitimate manufacturing facility rather than in someone's garage or shed.
Information on where the hemp comes from
Know the source of the hemp from which the CBD oil is made. Is it cultivated sustainably following the highest standard? Is it non-GMO and organic? Is it cultivated in the U.S. or sourced from overseas?
Top CBD manufacturers provide information to answer these questions.
Some CBD products, like those of NuLeaf Naturals and Charlotte's Web, are derived from specially-bred hemp plants grown on farms in Colorado, USA.
Lazarus Naturals sources their CBD extracts from hemp grown on farms located in Oregon.
Meanwhile, Spruce CBD sources its hemp from two family-owned farms in Colorado and Kentucky. Their hemp is 100% pesticide-free and sustainably farmed.
Knowledge of the complete process from seed to sale
Track the entire process, including cultivation, harvest, extraction, production, distribution, and sales.
These tracking systems often contain a combination of written records and software in a single database that can be used by cultivators, processors, manufacturers, transporters, and others involved in the process that provides a thorough history of the product.
Appropriate regulatory licenses and proper manufacturing certifications
There are some regulatory licenses and manufacturing certifications that the best CBD manufacturers hold. For more details on licenses and certifications, scroll down to Are there other regulatory licenses and manufacturing certifications that CBD manufacturers must have? section.
6. Check the store from where the products are bought.
When buying from an online store, do some research on product reviews first. When buying from a physical store or dispensary, check whether the store is authorized by the government to sell CBD.
With a large number of brands proliferating almost everywhere, it is never simple to determine the genuine brands from the questionable ones, especially when buying online where one gets to see the product only after it is delivered.
A typical CBD store only sells products that are CBD-infused, which means no products have a THC level above 0.3% present if THC is present at all.
Meanwhile, medical marijuana dispensaries may have CBD in some of the available products, but these products also contain higher levels of THC.
7. Look for the COA (Certificate of Analysis).
One important thing to look for in CBD products is certification codes. Several certification authorities approve certain products only after some thorough screening tests.
A certificate of analysis (COA) is a laboratory report regarding the contents of a product. In the case of CBD, a COA includes cannabinoid content and other tested compounds, such as pesticides, mold, and heavy metals.
COAs ensure the customer knows what is in the product they are purchasing. This does not only promote transparency, but it also ensures that the product contains what it claims.
A reputable CBD company always ensures its products have passed lab testing and offers the most recent COAs of the products they provide. After all, a COA is as much for the customer as it is for the manufacturer to make sure that consumers get only high-quality products.
COAs ensure that consumers get only products of the highest quality with every purchase.
Apart from the COA, another certificate that is worth checking is the U.S. Hemp Authority Certification, which is the CBD industry's initiative to provide high standards, best practices, and self-regulation.
Medterra, Hempworx, Charlotte's Web, and Pet Releaf are only some of the companies that are certified by the U.S. Hemp Authority.
8. Compare company claims vs. third-party lab test results.
A 2017 Penn study published in the Journal of the American Medical Association found that almost 70% of CBD products sold online are either over or under labeled, causing potential serious harm to its consumers(10).
Marcel Bonn-Miller, Ph.D., an adjunct assistant professor of Psychology in Psychiatry and the lead author of the study, believes the mislabeling of cannabidiol products is a direct result of inadequate regulation and oversight.
After analyzing ingredients listed on the labels of CBD products sold online and comparing them with the actual product constituents determined by laboratory analysis, researchers found that nearly 43 percent of the products contained more CBD than advertised.
Thus, consumers must select a reputable company that would provide lab results from third-party testing and is available to respond to inquiries from buyers.
Some companies, like Spruce, Green Roads, NuLeaf Naturals, Medterra, and Lazarus Naturals, even use QR codes linked to lab results on every package for transparency.
Meanwhile, because of the unclear regulations in the USA and some problems with online product labeling, the authors of a Mayo Clinic article recommended the use of imported products from Europe where laws can be even more stringent(11).
The same authors explained that Europe, aside from having a more established regulatory system for hemp, has more rigid requirements for low THC levels at less than 0.2% dry weight compared with the US requirement of below 0.3% dry weight.
Still, consulting with a trusted medical professional experienced in CBD use is ideal before purchasing any CBD product.
Additional Tips on Shopping for the Best CBD
Consider CBD-rich, high-quality products derived from high-resin cannabis grown sustainably following with certified regenerative organic standards.

Be wary of CBD brands that claim their CBD is derived from the seed and stalk of hemp plants. CBD is not present in hemp seed, and there is barely any CBD in the stalk of the hemp plant.

Avoid CBD hemp oil vape cartridges containing flavor additives, toxic thinning agents (such as propylene glycol and polyethylene glycol), and other harmful ingredients

(12)

.

Avoid poor quality CBD-infused gummies made with artificial colors and corn syrup.

Reach out to CBD companies directly to ask questions. Try another brand if they do not communicate.
More Best CBD Oils
Why CBD? A Look at CBD's Potential Benefits and What the Research Says
Cannabis researcher Ryan Vandrey at the Johns Hopkins University School of Medicine's advice before trying any new drug, including CBD, is to always first consult with a physician(13).
He says that just because there is no impairment and potential for abuse does not mean that it is without risk and appropriate treatment for an individual. When talking to a doctor, focus the discussion on what treatment options are available and what the relative potential for risk and benefit would be for each option.
Vandrey also has the same recommendation about CBD products for pets, as there is even less research to support CBD as a treatment for them.
Nevertheless, he believes there is a real therapeutic potential for cannabinoids. However, data that can be used to determine safety, efficacy, formulation, and dosing is needed for each therapeutic area in which CBD is believed to be beneficial.
Here are some of the potential health benefits of CBD, along with the scientific research behind the claims.
CBD Oil for Inflammation
CBD's anti-inflammatory characteristics have been shown in several human and animal studies, like that of a 2014 study published in the Journal of Clinical Investigation and a 2012 research conducted by authors from the Department of Pathology, School of Veterinary Medicine in the University of São Paulo, Brazil(14).
Other studies have demonstrated that the anti-inflammatory and immunosuppressive actions of CBD may be of use in treating rheumatoid arthritis and the associated pain(15).
Research published in the Free Radical Biology & Medicine Journal by George Booz of the University of Mississippi Medical Center showed that CBD, which may interact with the endocannabinoid system, is a promising prototype for anti-inflammatory drug development(16).
CBD Oil and Brain Health
CBD research, conducted on animal models and humans and published in the Surgical Neurology International in 2018, has shown numerous potential therapeutic properties for brain function and protection, both by its effect on the endocannabinoid system directly and by influencing endogenous cannabinoids(17).
Researchers in a study published in the Journal of Psychopharmacology noted a possible effect of CBD in improving the quality of life in patients with Parkinson's disease without adverse outcomes(18).
Studies analyzed in a 2017 review conducted by experts from the Western Sydney University in Australia also provided proof of principle for the therapeutic benefits that CBD and possibly CBD-THC combinations may provide(19).
Data suggest that these combinations may help with the therapy of Alzheimer's disease.
CBD Oil's Antifungal Effects
A 2011 study published in the British Journal of Pharmacology showed that certain cannabinoids, such as cannabidiol (CBD), cannabigerol (CBG), and cannabichromene (CBC), have moderate antifungal properties in the laboratory setting(20).
The study mostly examined the therapeutic benefits of tetrahydrocannabinol (THC), the cannabinoid that induces psychoactive effects on the user, and not CBD.
Still, the researchers noted that the three cannabinoids CBD, CBG, and CBC might boost the effects of an extremely potent antifungal, caryophyllene oxide.
Caryophyllene oxide is the oxidized form of beta-caryophyllene, one of the primary terpenes found in cannabis, basil, hops, pepper, and rosemary.
Terpenes, or isoprenoids, which are similar to essential oils, provide the cannabis plant its distinctive aroma and flavor. Many of the terpenes have also been found to possess antifungal properties, as a study published in the Cannabis and Cannabinoid Research Journal in 2018 indicated(21).
CBD Oil for Nausea and Vomiting
Results of a study published in Neuroreport suggest that cannabinoids without psychoactive side-effects may have therapeutic value in the treatment of chemotherapy-induced nausea(22).
A 2011 study published in the British Journal of Pharmacology revealed the antiemetic effects of cannabinoids in response to a toxic challenge. Cannabidiol (CBD), the primary non-psychoactive compound in cannabis, was shown to suppress nausea and vomiting within a limited dose range(23).
CBD Oil for Anxiety
In a 2019 study published in The Permanente Journal, sleep and anxiety scores were measured in human subjects, and the findings showed that CBD could hold benefits for anxiety-related disorders(24).
A study published in the Journal of Psychopharmacology found that CBD decreases anxiety levels in individuals with a social anxiety disorder (SAD), where results indicated that, relative to placebo, CBD was associated with significantly decreased subjective anxiety(25).
In the said study, the brain scans showed that CBD regulates chemical uptake and blood flow in the brain. CBD may help people with anxiety disorders by impacting the CB1 receptors in the brain and modifying the signaling process of serotonin receptors.
In another study, which was published in the Journal of Alternative and Complementary Medicine in 2019, CBD was shown to help in the treatment of post-traumatic stress disorder (PTSD) in a small group of patients(26).
CBD Oil for Depression
CBD is a Cannabis sativa constituent with great psychiatric potential, including uses as an anxiolytic-like and an antidepressant-like compound, as a 2014 study which was published in CNS and Neurological Disorders – Drug Targets suggest(27).
In one study, results showed that CBD could induce rapid-acting antidepressant-like effects and enhance neurotransmission(28). Neurotransmission is the process of communication between nerve cells.
CBD Oil and Heart Health
In a 2015 study conducted by researchers from the University of Nottingham Royal Derby Hospital in the UK, CBD was shown to be a potent vascular relaxant to human arteries, suggesting its potential benefits to dilate blood vessels and increase blood flow(29).
A study published in the British Journal of Clinical Pharmacology in 2013 has shown how CBD allows blood flow in the vessels to maintain healthy blood pressure(30).
The review has also presented evidence of the positive effects of CBD in the cardiovascular system.
Data from the said study illustrate that CBD potentially provides neuroprotective effects in animals, which may help protect the heart against any cardiovascular conditions and stroke.
The findings also suggest that CBD may induce a healthy heart rhythm after an ischemic attack, which is caused by a build-up or blockage in the arteries. Thus, CBD was shown to improve heart performance immediately after a heart attack in rats.
Although the results demonstrate that the cardiovascular system is a valid therapeutic target for CBD, the target sites of action for CBD remain to be established for most of the responses.
As more and more studies and clinical trials are conducted, CBD oil's efficacy in treating high blood pressure would become more explicit.
CBD Oil for Cancer
Results of a study that examined the anti-tumor effects of cannabidiol exhibited CBD's properties that may make it effective at suppressing tumor growth and destroying cancer cells(31).
A 2016 research published in the Journal of the National Comprehensive Cancer Network provided some evidence that CBD could potentially help stop harmful cell growth in tumors(32).
CBD Oil for Weight Loss
CBD oil may help make it easier for an individual to stick to a fasting schedule. In a 2008 animal study published in the PLOS One Journal, it was shown that CBD inhibits a receptor in the brain so that ghrelin, which stimulates the appetite, is unable to act(33).
Overstimulation of the CB1 receptors in the fat tissues in the body could promote weight gain. CBD inhibits the activation of CB1 receptors, which then results in a reduced risk of obesity, as research suggests(34).
Results of the said research, which was published in the International Journal of Molecular Sciences in 2018, also showed that the endocannabinoid system and CBD could help combat obesity by regulating lipid and glucose metabolism and converting fat tissue into caloric expenditure.
CBD vs. Autism Spectrum Disorder
An Israeli study examined the effect of medical cannabis therapy on children on the autistic spectrum(35).
The study, led by Dr. Adi Aran, director of the pediatric neurology unit at Shaare Zedek Hospital in Jerusalem, found that cannabis treatment with an increased concentration of CBD improved the condition of 80% of the children in the study.
The said research, which was published in Neurology in 2018, demonstrated that CBD helped with resolving communication and behavioral problems, as well as anxiety and stress, in children with ASD.
CBD Oil as Antibiotic
CBD may contribute to the next antidote for resistant infections, a 2019 study published by the American Society for Microbiology suggests, calling cannabidiol "a powerful new antibiotic."(36).
This piece of information is useful, as antibiotic resistance reaches alarmingly high levels, according to the World Health Organization(37).
In the said 2019 study, the researchers, led by Dr. Mark Blaskovich, examined CBD against different types of bacteria (such as Gram positive strains), including those bacteria that have become resistant to the commonly used antibiotics.
Dr. Mark Blaskovich, a research officer at the Centre for Superbug Solutions at the Institute for Molecular Bioscience in Australia, explained CBD's appeal in an article published by the Institute for Molecular Bioscience of the University of Queensland.
"Given cannabidiol's documented anti-inflammatory effects, existing safety data in humans, and potential for varied delivery routes, it is a promising new antibiotic worth further investigation," said Dr. Blaskovich(38).
Ways to Use CBD Oil
The delivery method an individual chooses for taking CBD depends on one's preference and lifestyle.
CBD Oil Capsules and Edibles
CBD oil capsules and edibles, such as brownies, gummies, and lozenges, are a convenient and straightforward way to take CBD oil, especially for beginners.
This format is easy to work into a routine, and the dose is consistent. Depending on the metabolism of an individual, the effects can last between 6 and 12 hours. Thus, one dose is probably all that is needed during the day.
However, consuming CBD oil can delay its effects as it has to pass through the digestive system before it gets absorbed into the bloodstream. Given that the effects of the CBD oil could take at least 20 minutes to an hour to appear, CBD oil capsules and edibles do not provide immediate relief.
CBD Oil Tinctures or Drops
CBD oil tinctures or drops are a practical option for those who seek fast results and maximum dosage control.
Tinctures and drops may be administered sublingually (under the tongue), through which the CBD oil is absorbed directly into the bloodstream.
According to studies, CBD oil has a sublingual bioavailability of 13% to 19%, with some studies putting it as high as 35%(39).
Place the desired quantity of drops under the tongue using a dropper, and then let the CBD oil stay in place for at least 60 seconds. Once 60 seconds have passed, swallow the CBD oil.
Sublingual application allows for results to be experienced within 30 to 60 minutes after its use, and the effects can be felt for 4 to 6 hours.
Since tinctures and drops are convenient and easy to store and travel with, they can be effortlessly administered when needed.
CBD tinctures can come in varied sizes and mg of CBD. There can also be many flavors to choose from, like chocolate mint, orange, berry, and natural.
However, one significant drawback to CBD oil tinctures and drops is the taste, as not everyone appreciates the natural, earthy, and sometimes bitter flavor of hemp.
Although some products come in various flavors to compensate for the unpleasant taste, the addition of sugar and chemicals may be something that one wants to avoid.
CBD Topicals: Sprays, Creams, Salves, Balms, Roll-Ons, and Lotions
CBD-infused topicals are primarily used to provide pain relief in isolated areas of the body. Many CBD products also contain other ingredients, such as menthols or essential oils, like peppermint, bergamot, chamomile, lavender, lemon-lime, and eucalyptus.
These topicals may also be used to treat some skin conditions, like acne, eczema, and psoriasis(40). The CBD goes to work instantly after rubbing the product onto the affected area, and relief can be felt in about 15 minutes.
One option is to take CBD oil topically alone or combined with lotion or cream(41).
Research published in the European Journal of Pain studied the advantage of this approach and found that "topical CBD application has therapeutic potential for relief of arthritis pain-related behaviours and inflammation without evident side-effects."(42)
For topical products, look for keywords on the product labels that indicate that the product uses nanotechnology, encapsulation, or micellization of CBD. These words indicate that their solution can carry CBD through the dermal layers, rather than just staying on the skin.
CBD patches are an excellent way to maximize the powerful healing benefits of CBD. Applied to the skin, they deliver CBD transdermally, which bypasses the digestive system(43). Thus, the patches make CBD more bioavailable than some other methods.
As the body heat warms the patch, a small amount of CBD is released through the skin to give the user a consistent and ongoing dose. The patches are portable, discreet, and can be cut with scissors to customize their potency to one's needs.
Ideal for fibromyalgia, neuropathic pain, seizure control, transdermal patches may be a perfect remedy for some people(44).
CBD oil vapes are one of the quickest ways to get CBD into the body since it enters the bloodstream through the lungs, without going through the digestive system.
When vaping CBD oil, effects can be felt in minutes. However, the effects last only for 30 minutes to an hour or two.
With vaping, it is also challenging to determine precisely how much CBD is in each draw.
As a 2018 study published in Molecules indicated, the primary limitations of inhaling are the variability in individuals' inhalation techniques and respiratory tract irritation during inhalation(45).
Although labels for CBD oil vape products usually indicate the amount per inhale, the amount may vary in individuals. Thus, getting the dose right requires a bit of experimentation at first.
Note that vaping is not for everyone, as some people may not be comfortable with this method.
Experts are not sure if vaping can lead to lung problems but believe the most likely cause is a contaminant, which may include irritation or allergic reactions to chemicals in the inhaled vapors(46).
Thus, individuals contemplating vaping CBD for the first time must proceed with caution and first consult with a doctor experienced in cannabis use.
Meanwhile, vaping enthusiasts may want to try MGCBD, whose CBD e-liquids are nicotine-free and THC-free. Their Love Hemp CBD Infused E-Liquid comes in five fruity flavors and three different strengths.
Soaks are CBD infused bath salts that induce soothing and calming effects. They are often infused with aromatic essential oils to make a bath experience even more enjoyable.
Understanding CBD
Cannabis sativa L. (Cannabaceae) is a type of cannabis that is one of the most recognized ancient plants. Sativa is Latin for "useful", and it is a term that is commonly used in plant names.
Cannabis oil products include hemp oil and marijuana concentrates.
CBD oil may be derived from either a hemp plant or marijuana plant, although most CBD oil products in the market are hemp-derived.
CBD is non-psychoactive, making it favorable to those who want to experience its health benefits without the 'high' induced by tetrahydrocannabinol (THC). In general, a level of about 1% THC is considered the threshold for cannabis to have an intoxicating effect(47).
A hemp plant and a marijuana plant both belong to the plant genus cannabis. Cannabis is classified as a Schedule I drug in the United States but is legally accepted in 16 states and the District of Columbia for therapeutic purposes.
CBD comes from cannabis and is naturally found in hemp plants. CBD is one of more than 100 cannabinoids that occur naturally within the plant. This compound is also commonly used to produce CBD hemp oil supplements.
CBD oil is extracted from the cannabis plant's flowers, stalks, and leaves. The extraction process involves the use of either ethanol or CO2. On the other hand, hemp oil (also called hemp seed oil) is extracted by cold-pressing the seeds of the hemp plant.
CBD is non-intoxicating and non-addictive. CBD  extracted from hemp is legal under U.S. federal law(48).
One of the primary differences between CBD and THC lies in how they affect an individual who consumes them.
Although CBD and THC are similar in chemical structure, they do not share the same psychoactive effects. THC binds with the cannabinoid 1 or CB1 receptors in the brain and produces a sense of euphoria. It is the cannabinoid that is mostly associated with marijuana or weed.
CBD, however, binds inadequately to CB1 receptors. CBD can even disrupt the binding of THC and suppress its psychoactive effect, as researchers of a 2018 study published in the Neuropsychopharmacology Journal suggest. CBD, a non-psychoactive compound, does not induce the "high" associated with THC(49).
THC and CBD are both found in the flowers, seeds, and stalks of both hemp and marijuana. Both cannabinoids naturally exist in cannabis plants in a broad range of proportions.
THC is most abundant in marijuana, while CBD is found in substantial quantities in hemp. The CBD oil ingredient that is found in most CBD oil products is extracted from the hemp plant.
CBD and the Immune System
The endocannabinoid system is interrelated with the immune system. To comprehend how CBD affects the body's immune system, one must understand how the endocannabinoid system (ECS) works.
A study published in the Pharmacological Reviews Journal explored the endocannabinoid system and its regulatory functions in health and disease(50).
The ECS is found in the central and peripheral nervous systems. It is a network of cannabinoids and CB1 and CB2 receptors, and it regulates most functions in the human body.
The ECS also acts as an immuno-cannabinoid modulator as it gathers and interprets signals from cannabinoids.
The body is capable of producing some cannabinoids on its own, which are called endocannabinoids. The ECS helps to manage functions such as immune-system responses, sleep, and pain, influencing a person's physiology, mood, and everyday experience.
Cannabinoids and terpenes work together to develop a cannabis strain's distinctive flavor, resulting in a phenomenon known as the entourage effect.
The neurotransmitters in the brain provide instructions for the body's immune system and signal it when to activate its line of defense, where to engage it, and how strongly to involve it.
How CBD Oil Works
Cannabinoids are complex chemical compounds found within the Cannabis sativa plant. Similar to the hemp plant, which produces more than 100 different cannabinoids (phytocannabinoids), the human body also naturally produces cannabinoids (endocannabinoids).
Of all the different phytocannabinoids in the hemp plant, the two most prominent are tetrahydrocannabinol (THC) and cannabidiol (CBD).
THC has been known for its psychoactive effects, which result in the user feeling a euphoric high. Meanwhile, CBD has gained attention due to its non-psychoactive, therapeutic effects.
When phytocannabinoids like CBD and THC are inhaled or ingested, along with other plant-based molecules like terpenes and flavonoids, a synergistic effect ensues, leading to enhanced, therapeutic benefits.
The ECS is made up of two primary endocannabinoid receptors: CB1 (mostly found in the brain, the nervous system, and surrounding organs and tissues), and CB2 (mostly found in tonsils, white blood cells, and spleen).
Although CBD has a low affinity for either receptor, it does interact with other receptors with remarkable effects, as many of the therapeutic benefits of CBD are created through indirect actions.
These actions include activating TRPV1 receptors, which are involved in regulating pain, body temperature, and inflammation(51).
Full-Spectrum, Broad-Spectrum, or CBD Isolate?
Full-spectrum CBD is an extract that contains all compounds found naturally occurring in the plant.
The full spectrum of cannabinoids, essential oils, and terpenes all work together to magnify the therapeutic benefits of each individual cannabinoid. This occurrence is called the "entourage effect."
It was previously believed that a CBD isolate was more effective than full-spectrum CBD. However, this theory was invalidated in 2015 by a study from the Lautenberg Center for General Tumor Immunology in Jerusalem(52).
In the study, researchers found that subjects given full-spectrum CBD experienced higher levels of relief, compared to subjects administered with CBD isolate.
In addition, the results showed that full-spectrum CBD provided enhanced effects with high dosages, while the effects of CBD remained consistent with increased dosages.
Full-spectrum CBD may be best for those with severe health conditions that require the maximum benefits of all the cannabinoids contained in the cannabis plant, including THC. However, note that the allowable THC content varies among the different states.
Spruce is one of the CBD companies that highlight the strength of their full-spectrum CBD, which is also vegan, unflavored, and gluten-free.
CBDistillery, Lazarus Naturals, and Fab CBD also use full-spectrum CBD.
Isolate CBD is pure CBD. This type contains only CBD, without the other types of cannabinoids; hence, no entourage effect.
A CBD isolate is molecularly separated from the rest of the cannabis compounds. Thus, there is no risk of THC intake, which is crucial if one is allergic to this cannabinoid.
A CBD isolate is typically extracted from hemp, due to its low to non-existent THC-content. Without flavonoids and terpenes, CBD isolates are unflavored or have a light flavor, which is ideal for those using CBD for the first time.
CBD isolate is best for individuals who need to take higher doses of CBD than usual and are sensitive to THC or other cannabinoids.
Also, for those who regularly undergo drug tests or living in states that have strict THC-laws, CBD isolate is an excellent option.
Fab CBD Chews are made with CBD isolate, and so is the Crystalline Powder sold by CBDistillery.
Meanwhile, broad-spectrum CBD is a mix between full-spectrum CBD and CBD isolate.
Broad-spectrum CBD contains terpenes, essential oils, and other cannabinoids from the plant except for THC.
Because broad-spectrum CBD contains multiple cannabinoids, it can still provide the enhanced benefits of the entourage effect, with no risk of psychoactive effects of THC.
Broad-spectrum CBD is best for individuals who still want the benefits of the other cannabinoids but are sensitive to THC.
Broad-spectrum CBD would also benefit those with conditions that CBD isolates alone could not alleviate.
Medterra sells broad-spectrum tinctures that contain CBD, along with additional beneficial compounds such as CBG, CBN, CBC, CBDV, and natural terpenes.
No CBD oi type is better than the others. The type of CBD to use depends on an individual's needs and preferences.
How CBD Oil is Made: CBD Extraction Methods
Extraction is done to make CBD and other beneficial plant components (such as terpenes and flavonoids) available in a highly concentrated form. Some methods are more effective and safer than others.
Still, it is crucial to start with CBD-rich plant material to make high-quality CBD oil.
Given that cannabinoids are oily by nature, separating CBD from the plant material produces a thick, potent oil. The texture and purity of the oil mostly depend on the method of extraction.
CBD and other plant cannabinoids are classified as terpenophenolic compounds, which means they are soluble in both oil and alcohol(53).
Thus, the process of extracting CBD oil often entails the use of a solvent that works well at dissolving an alcohol-based or oil-based compound.
Solvents commonly used to extract CBD from cannabis include CO2, ethanol, hydrocarbons (such as butane), and olive oil.
At the end of the process, one should be left primarily with CBD oil after the solvent is removed.
The extracted substance (hemp extract) is then mixed with a carrier oil, such as hemp seed oil, coconut oil, MCT oil, or olive oil, so the body can more easily absorb it(54).
Finally, the CBD oil is refined and formulated into different consumable products, such as tinctures, gel caps, topicals, vape oil cartridges, edibles, and beverages.
Here are some of the CBD extraction methods commonly used:
CO2 Extraction of CBD Oil
CO2 extraction is the most common and safest commercial method of separating CBD and other cannabinoids from cannabis biomass (organic material).
Carbon dioxide is a gas at room temperature. However, under intense pressure and fluctuating temperature, CO2 liquefies while it maintains the fluid dynamics of a gas.
In this supercritical state, CO2 works like a solvent, which flushes out the active ingredients from the plant matter. The plant waxes, which are not suitable to be included in the products, are filtered out, resulting in a safe, clean, CBD-rich oil that is free of chlorophyll(55).
Supercritical CO2 extraction requires expensive, high-quality equipment, and a steep operational learning curve. However, this process is regarded as safe, non-reactive, non-toxic, non-polluting, and non-flammable(56).
Researchers of a study indicated that the SC-CO2 process is recognized as safe by the U.S. Food and Drug Administration (FDA) in pharmaceutical manufacturing(57).
Ethanol Extraction of CBD Oil
Ethanol extracts available in medical cannabis dispensaries are typically referred to as Rick Simpson Oil (RSO) or full-extract cannabis oil (FECO).
RSO oil is named after the Canadian engineer who developed this method of extraction. In a study on cannabis extract and leukemia, the authors mentioned that Rick Simpson had treated several cancers with hemp oil, a cannabis extract(58).
Making RSO or FECO requires soaking the cannabis flower in ethanol, agitated, and strained. Then, the residual oil is gently heated until all that remains is a thick and sticky, highly concentrated matter infused with cannabinoids(59).
As the viscous extract is difficult to dose, it is sold in plastic needleless syringes to make dosing and administration easy.
RSO contains the full spectrum of cannabinoids extracted from the plant, which means a small amount of THC is also present in the CBD-rich ethanol extraction. Thus, consumers are cautioned not to ingest a dose more significant than a small grain of rice. With this type of cannabis oil, it is best to start with a low dose and go slow in increasing it(60).
Hydrocarbon Extraction of CBD Oil
When properly implemented, this extraction technique using hydrocarbon solvents, such as butane, hexane, and propane, is very effective at separating cannabinoids and terpenes from unwanted cannabis components (like chlorophyll), while preserving the unique scent and significant therapeutic attributes of the plant.
Potent cannabis concentrates made with hydrocarbons may resemble tree sap, ear wax, or brittle candy in texture. This product, known as shatter, is so named because of its glass-like appearance and the manner in which it breaks. Shatter is consumed via inhalation using a dab rig or a high-temperature vaporizer.
Butane and other hydrocarbons are highly flammable, toxic solvents, and when not fully purged from the CBD extract, their consumption can be harmful. Also, unsafe manufacturing processes using hydrocarbons have been known to cause deadly explosions.
Olive Oil Extraction of CBD
A 2013 study by Luigi Romano and Arno Hazekamp, published in Cannabinoids 2013, evaluated the purity and efficacy of five cannabis extraction solvents, including petroleum ether, ethanol, naphtha (an industrial toxin), and olive oil(61).
The authors found comparable efficiency between all the solvents but noted that olive oil, a non-toxic solvent, was better at extracting terpenes along with the cannabinoids.
"Olive oil is cheap, not flammable or toxic, and the oil needs to be heated up only to the boiling point of water," the authors added.
A CBD tincture is created by steeping cannabis flowers or isolates in a solvent, then applying low heat for a specific amount of time.
This heating process allows active compounds in cannabis to infuse into the solvent, much of which is removed through vaporization. The result is a potent liquid that provides the effects of the cannabinoid molecules without any smoking or other forms of combustion.
FAQs on CBD
Is CBD safe?
Side effects of CBD include fatigue, nausea, and irritability. CBD can intensify the level of the blood thinner coumadin in the bloodstream, and it can raise levels of certain other medications in the system.
Another significant safety concern with CBD is that it is primarily marketed and sold as a supplement, not a medication(62).
Currently, the FDA does not regulate the purity and safety of dietary supplements. Thus, consumers cannot know for sure that the product they are buying has active ingredients at the dose printed on the label. The product may also contain other unknown elements.
Although the World Health Organization says that CBD is safe and well-tolerated, it is not clear how much to take or how often a person should use it for any particular problem. High doses of CBD may interact with other medications, such as blood thinners, antidepressants, and immune suppressors(63).
Is CBD legal?
CBD is readily obtainable in many parts of the United States, although its exact legal status continually changes.
In December 2015, the FDA eased the regulatory stipulations to allow researchers to conduct CBD investigations and trials. Currently, many people are able to get CBD online without a medical cannabis license(64).
The government's position on CBD is confusing, and it depends in part on whether the CBD comes from hemp or marijuana(65).
The legality of CBD is expected to change. Currently, there is a bipartisan consensus in Congress to make the hemp crop legal, which would make CBD difficult to prohibit, says Dr. Peter Grinspoon, the author of Free Refills: A Doctor Confronts His Addiction, in a 2019 article published by Harvard Health(66).
Many states and Washington, D.C., have passed cannabis-related laws, making medical marijuana with high levels of THC legal. Still, marijuana may require a prescription from a licensed physician(67).
Also, several states have made recreational use of marijuana and THC legal. One should be able to buy CBD in states where marijuana is legal for recreational or medical purposes.
To get more information on state laws and penalties, click here(68).
Individuals who possess cannabis-related products in a state where they are illegal or do not have a medical prescription in states where the products are legal for medical treatment could face legal penalties.
For a complete list of legal medical marijuana states and D.C., including the corresponding laws, fees, and possession limits, click here(69).
---
Russo EB. Cannabinoids in the management of difficult to treat pain. Ther Clin Risk Manag. 2008;4(1):245–259. doi:10.2147/tcrm.s1928; Crippa JA et al.Neural basis of anxiolytic effects of cannabidiol (CBD) in generalized social anxiety disorder: a preliminary report.J Psychopharmacol. 2011 Jan;25(1):121-30. doi: 10.1177/0269881110379283. Epub 2010 Sep 9. DOI: 10.1177/0269881110379283; Shannon S, Lewis N, Lee H, Hughes S. Cannabidiol in Anxiety and Sleep: A Large Case Series. Perm J. 2019;23:18–041. doi:10.7812/TPP/18-041; Booz GW. Cannabidiol as an emergent therapeutic strategy for lessening the impact of inflammation on oxidative stress. Free Radic Biol Med. 2011;51(5):1054–1061. doi:10.1016/j.freeradbiomed.2011.01.007.
Expert Committee on Drug Dependence. (2017, Nov 6-10). CANNABIDIOL (CBD) Pre-Review Report. Retrieved from https://www.who.int/medicines/access/controlled-substances/5.2_CBD.pdf.
Dabrowska A, Johnson R. (2019, June 12). Congressional Research Service. FDA Regulation of Cannabidiol (CBD) Products. https://fas.org/sgp/crs/misc/IF11250.pdf.
Russo EB. The Case for the Entourage Effect and Conventional Breeding of Clinical Cannabis: No "Strain," No Gain. Front Plant Sci. 2019;9:1969. Published 2019 Jan 9. doi:10.3389/fpls.2018.01969.
Chow SC. Bioavailability and Bioequivalence in Drug Development. Wiley Interdiscip Rev Comput Stat. 2014;6(4):304–312. doi:10.1002/wics.1310.
Millar SA, Stone NL, Yates AS, O'Sullivan SE. A Systematic Review on the Pharmacokinetics of Cannabidiol in Humans. Front Pharmacol. 2018;9:1365. Published 2018 Nov 26. doi:10.3389/fphar.2018.01365.
Johns Hopkins HUB. What is CBD and what are its health benefits? Retrieved from https://hub.jhu.edu/2020/01/03/what-is-cbd-2499-em1-art1-qa-health/.
Grinspoon, P. (2019, Aug 27). Cannabidiol (CBD) — what we know and what we don't. Retrieved from https://www.health.harvard.edu/blog/cannabidiol-cbd-what-we-know-and-what-we-dont-2018082414476.
Dabrowska A, Johnson R. op. cit.
Vandrey R, Raber JC, Raber ME, Douglass B, Miller C, Bonn-Miller MO. Cannabinoid Dose and Label Accuracy in Edible Medical Cannabis Products. JAMA. 2015;313(24):2491–2493. doi:10.1001/jama.2015.6613.
VanDolah, Harrison J. et al. Clinicians' Guide to Cannabidiol and Hemp Oils. Mayo Clinic Proceedings, Volume 94, Issue 9, 1840 – 1851. DOI: https://doi.org/10.1016/j.mayocp.2019.01.003.
Project CBD. (2019, May 10). How do I choose a CBD product? Retrieved from https://www.projectcbd.org/how-to/10-tips-for-buying-cbd.
Johns Hopkins HUB. op. cit.
Oláh A, Tóth BI, Borbíró I, et al. Cannabidiol exerts sebostatic and antiinflammatory effects on human sebocytes. J Clin Invest. 2014;124(9):3713–3724. doi:10.1172/JCI64628; Ribeiro A et al. Cannabidiol, a non-psychotropic plant-derived cannabinoid, decreases inflammation in a murine model of acute lung injury: role for the adenosine A(2A) receptor. Eur J Pharmacol. 2012 Mar 5;678(1-3):78-85. doi: 10.1016/j.ejphar.2011.12.043. Epub 2012 Jan 12.
Blake DR, Robson P, Ho M, Jubb RW, McCabe CS. Preliminary assessment of the efficacy, tolerability and safety of a cannabis-based medicine (Sativex) in the treatment of pain caused by rheumatoid arthritis. Rheumatology (Oxford) 2006;45:50–52; Malfait AM, Gallily R, Sumariwalla PF, Malik AS, Andreakos E, Mechoulam R, Feldmann M. The nonpsychoactive cannabis constituent cannabidiol is an oral anti-arthritic therapeutic in murine collagen-induced arthritis. Proc. Natl. Acad. Sci. U. S. A. 2000;97:9561–9566.
Booz GW. Cannabidiol as an emergent therapeutic strategy for lessening the impact of inflammation on oxidative stress. Free Radic Biol Med. 2011;51(5):1054–1061. doi:10.1016/j.freeradbiomed.2011.01.007.
Maroon J, Bost J. Review of the neurological benefits of phytocannabinoids. Surg Neurol Int. 2018;9:91. Published 2018 Apr 26. doi:10.4103/sni.sni_45_18.
Zuardi AW, Crippa JA, Hallak JE, Pinto JP, Chagas MH, Rodrigues GG, Dursun SM, Tumas V. Cannabidiol for the treatment of psychosis in Parkinson's disease. J Psychopharmacol. 2009 Nov;23(8):979-83. doi: 10.1177/0269881108096519. Epub 2008 Sep 18.
Watt G, Karl T. In vivo Evidence for Therapeutic Properties of Cannabidiol (CBD) for Alzheimer's Disease. Front Pharmacol. 2017;8:20. Published 2017 Feb 3. doi:10.3389/fphar.2017.00020.
Russo EB. Taming THC: potential cannabis synergy and phytocannabinoid-terpenoid entourage effects. Br J Pharmacol. 2011;163(7):1344–1364. doi:10.1111/j.1476-5381.2011.01238.x.
Gallily R, Yekhtin Z, Hanuš LO. The Anti-Inflammatory Properties of Terpenoids from Cannabis. Cannabis Cannabinoid Res. 2018;3(1):282–290. Published 2018 Dec 26. doi:10.1089/can.2018.0014.
Parker LA, Mechoulam R, Schlievert C. Cannabidiol, a non-psychoactive component of cannabis and its synthetic dimethylheptyl homolog suppress nausea in an experimental model with rats. Neuroreport. 2002 Apr 16;13(5):567-70. DOI: 10.1097/00001756-200204160-00006.
Parker LA, Rock EM, Limebeer CL. Regulation of nausea and vomiting by cannabinoids. Br J Pharmacol. 2011;163(7):1411–1422. doi:10.1111/j.1476-5381.2010.01176.x.
Shannon S, Lewis N, Lee H, Hughes S. Cannabidiol in Anxiety and Sleep: A Large Case Series. Perm J. 2019;23:18–041. doi:10.7812/TPP/18-041.
Crippa JA et al.Neural basis of anxiolytic effects of cannabidiol (CBD) in generalized social anxiety disorder: a preliminary report.J Psychopharmacol. 2011 Jan;25(1):121-30. doi: 10.1177/0269881110379283. Epub 2010 Sep 9. DOI: 10.1177/0269881110379283.
Elms L, Shannon S, Hughes S, Lewis N. Cannabidiol in the Treatment of Post-Traumatic Stress Disorder: A Case Series. J Altern Complement Med. 2019;25(4):392–397. doi:10.1089/acm.2018.0437.
de Mello A et al. "Antidepressant-Like and Anxiolytic-Like Effects of Cannabidiol: A Chemical Compound of Cannabis sativa", CNS & Neurological Disorders – Drug Targets (2014) 13: 953. https://doi.org/10.2174/1871527313666140612114838.
Linge R et al. Cannabidiol induces rapid-acting antidepressant-like effects and enhances cortical 5-HT/glutamate neurotransmission: role of 5-HT1A receptors. Neuropharmacology. 2016 Apr;103:16-26. doi: 10.1016/j.neuropharm.2015.12.017. Epub 2015 Dec 19.DOI: 10.1016/j.neuropharm.2015.12.017.
Stanley CP, Hind WH, Tufarelli C, O'Sullivan SE. Cannabidiol causes endothelium-dependent vasorelaxation of human mesenteric arteries via CB1 activation. Cardiovasc Res. 2015;107(4):568–578. doi:10.1093/cvr/cvv179.
Stanley CP, Hind WH, O'Sullivan SE. Is the cardiovascular system a therapeutic target for cannabidiol?. Br J Clin Pharmacol. 2013;75(2):313–322. doi:10.1111/j.1365-2125.2012.04351.x.
Massi P, Vaccani A, […], and Parolaro D. Antitumor Effects of Cannabidiol, a Nonpsychoactive Cannabinoid, on Human Glioma Cell Lines. Journal of Pharmacology and Experimental Therapeutics March 2004, 308 (3) 838-845; DOI: https://doi.org/10.1124/jpet.103.061002.
Davis, Mellar P. Cannabinoids for Symptom Management and Cancer Therapy: The Evidence. Volume/Issue: Volume 14: Issue 7. Jul 2016. DOI: https://doi.org/10.6004/jnccn.2016.0094.
Kola B, Farkas I, Christ-Crain M, Wittmann G, Lolli F, Amin F, et al. (2008) The Orexigenic Effect of Ghrelin Is Mediated through Central Activation of the Endogenous Cannabinoid System. PLoS ONE 3(3): e1797. https://doi.org/10.1371/journal.pone.0001797.
Rossi F, Punzo F, Umano GR, Argenziano M, Miraglia Del Giudice E. Role of Cannabinoids in Obesity. Int J Mol Sci. 2018;19(9):2690. Published 2018 Sep 10. doi:10.3390/ijms19092690.
Aran A, Cassuto H, Lubotzky A. Cannabidiol Based Medical Cannabis in Children with Autism- a Retrospective Feasibility Study (P3.318). First published April 9, 2018. Retrieved from https://n.neurology.org/content/90/15_Supplement/P3.318.
The University of Queensland. Institute for Molecular Bioscience. Retrieved from https://imb.uq.edu.au/article/2019/06/cannabis-compound-could-be-powerful-new-antibiotic.
WHO. Antibiotic resistance. (2018, Feb 5). Retrieved from https://www.who.int/news-room/fact-sheets/detail/antibiotic-resistance.
(Institute for Molecular Bioscience. Retrieved from https://imb.uq.edu.au/article/2019/06/cannabis-compound-could-be-powerful-new-antibiotic.
Mechoulam R, Parker LA, Gallily R. Cannabidiol: an overview of some pharmacological aspects. J Clin Pharmacol. 2002 Nov;42(S1):11S-19S. DOI: 10.1002/j.1552-4604.2002.tb05998.x; Russo EB. Cannabinoids in the management of difficult to treat pain. Ther Clin Risk Manag. 2008;4(1):245–259. doi:10.2147/tcrm.s1928.
Eagleston LRM et al. (2018 Jun 15). Cannabinoids in dermatology: a scoping review. Dermatol Online J. 24(6). pii: 13030/qt7pn8c0sb. Retrieved from https://escholarship.org/uc/item/7pn8c0sb.
Freeman, J. (2019, Oct 4). Does CBD Oil Really Help Treat Arthritis Pain? Retrieved from https://www.rheumatoidarthritis.org/cbd-oil/.
Hammell DC, Zhang LP, Ma F, et al. Transdermal cannabidiol reduces inflammation and pain-related behaviours in a rat model of arthritis. Eur J Pain. 2016;20(6):936–948. doi:10.1002/ejp.818.
Bruni N, Della Pepa C, Oliaro-Bosso S, Pessione E, Gastaldi D, Dosio F. Cannabinoid Delivery Systems for Pain and Inflammation Treatment. Molecules. 2018;23(10):2478. Published 2018 Sep 27. doi:10.3390/molecules23102478.
Zynerba Pharmaceuticals Initiates ZYN001 Phase 1 Clinical Program. EX-99.1 2 a17-15709_1ex99d1.htm EX-99.1. Retrieved from https://www.sec.gov/Archives/edgar/data/1621443/000110465917041381/a17-15709_1ex99d1.htm.
Bruni N et al. op. cit.
Shmerling, R. (2019, Dec 10). Can vaping damage your lungs? What we do (and don't) know. https://www.health.harvard.edu/blog/can-vaping-damage-your-lungs-what-we-do-and-dont-know-2019090417734.
Small E. and Marcus D. "Hemp: A New Crop with New Uses for North America," in Trends in New Crops and New Uses, ed. J. Janick and A. Whipkey (Alexandria, VA: American Society for Horticultural Science Press, 2002. Retrieved from https://www.hort.purdue.edu/newcrop/ncnu02/v5-284.html.
US FDA. (2020, Feb 13). FDA Regulation of Cannabis and Cannabis-Derived Products, Including Cannabidiol (CBD). Retrieved from https://www.fda.gov/news-events/public-health-focus/fda-regulation-cannabis-and-cannabis-derived-products-including-cannabidiol-cbd.
Boggs DL, Nguyen JD, Morgenson D, Taffe MA, Ranganathan M. Clinical and Preclinical Evidence for Functional Interactions of Cannabidiol and Δ9-Tetrahydrocannabinol. Neuropsychopharmacology. 2018;43(1):142–154. doi:10.1038/npp.2017.209.
Pacher P, Bátkai S, Kunos G. The endocannabinoid system as an emerging target of pharmacotherapy. Pharmacol Rev. 2006;58(3):389–462. doi:10.1124/pr.58.3.2.
Jara-Oseguera A, Simon SA, Rosenbaum T. TRPV1: on the road to pain relief. Curr Mol Pharmacol. 2008;1(3):255–269. doi:10.2174/1874467210801030255.
Gallily R, Yekhtin Z, Ondřej Hanuš L. Overcoming the Bell‐Shaped Dose‐Response of Cannabidiol by Using Cannabis Extract Enriched in Cannabidiol. Pharmacology & Pharmacy, 2015, 6, 75‐85. Published Online February 2015 in SciRes. https://www.scirp.org/journal/pp. https://dx.doi.org/10.4236/pp.2015.62010. Retrieved from https://file.scirp.org/pdf/PP_2015021016351567.pdf.
Sigman, Z. CBD Oil: An Introduction. Retrieved from https://www.projectcbd.org/cbd-101/what-is-cbd-oil.
Stephens, B. Why Is MCT Oil so Important in CBD Tinctures? Retrieved from https://echoconnection.org/about/
Sigman, Z. CBD Oil: An Introduction. op. cit.
Kalani M, Yunus R. Application of supercritical antisolvent method in drug encapsulation: a review. Int J Nanomedicine. 2011;6:1429–1442; Kankala RK, Zhang YS, Wang SB, Lee CH, Chen AZ. Supercritical fluid technology: an emphasis on drug delivery and related biomedical applications. Adv Healthc Mater. 2017;6(16):1700433.
Kankala RK, Chen BQ, Liu CG, Tang HX, Wang SB, Chen AZ. Solution-enhanced dispersion by supercritical fluids: an ecofriendly nanonization approach for processing biomaterials and pharmaceutical compounds. Int J Nanomedicine. 2018;13:4227–4245. Published 2018 Jul 23. doi:10.2147/IJN.S166124; Djerafi R, Masmoudi Y, Crampon C, Meniai A, Badens E. Supercritical anti-solvent precipitation of ethyl cellulose. J Supercrit Fluids. 2015;105:92–98.
Singh Y, Bali C. Cannabis extract treatment for terminal acute lymphoblastic leukemia with a Philadelphia chromosome mutation. Case Rep Oncol. 2013;6(3):585–592. Published 2013 Nov 28. doi:10.1159/000356446.
Sigman, Z. CBD Oil: An Introduction. op. cit.
ibid.
Romano L, Hazekamp A. Cannabis Oil: chemical evaluation of an upcoming cannabis-based medicine. IACM Journal. Cannabinoids 2013. Retrieved from https://cannabis-med.org/data/pdf/en_2013_01_1.pdf.
ISPE. What is GMP? Retrieved from https://ispe.org/initiatives/regulatory-resources/gmp/what-is-gmp.
Grinspoon, P. op. cit.
FDA News. (2018, June 25). Retrieved from https://www.fda.gov/news-events/press-announcements/fda-approves-first-drug-comprised-active-ingredient-derived-marijuana-treat-rare-severe-forms.
Cannabidiol use and effectiveness: real-world evidence from a Canadian medical cannabis clinic https://jcannabisresearch.biomedcentral.com/articles/10.1186/s42238-021-00078-w
Cannabidiol and Other Non-Psychoactive Cannabinoids for Prevention and Treatment of Gastrointestinal Disorders: Useful Nutraceuticals? https://www.ncbi.nlm.nih.gov/pmc/articles/PMC7246936/
Cannabidiol (CBD)-what we know and what we don't https://www.health.harvard.edu/blog/cannabidiol-cbd-what-we-know-and-what-we-dont-2018082414476
Cannabidiol as a Potential Treatment for Anxiety Disorders https://www.ncbi.nlm.nih.gov/pmc/articles/PMC4604171/
Cannabidiol in Anxiety and Sleep: A Large Case Series https://www.ncbi.nlm.nih.gov/pmc/articles/PMC6326553/
CBD Clinicals is reader-supported. When you buy through links on our site, we may earn an affiliate commission.
Learn more