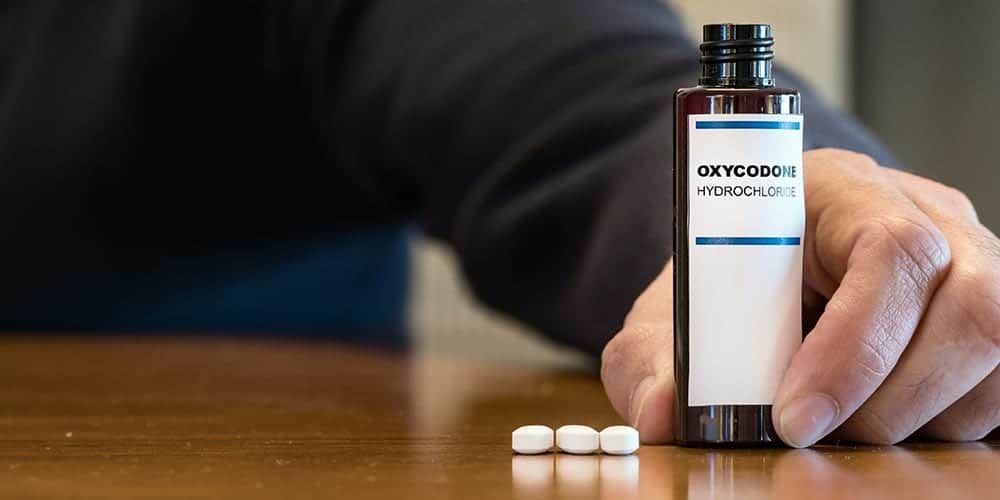 The Opioid Crisis
The United States is beset with an opioid epidemic that, so far, has claimed more than 300,000 lives.
The analgesic effect of opioids declines and tolerance builds up over time. Higher doses would then be required to achieve pain relief, and opioid dependence or addiction would result. Aside from problematic use, the danger of opioids includes their potential for causing an overdose.
Two treatments for opioid addiction, methadone and buprenorphine, work on the same opioid receptors as heroin and other opioids. But these treatments are strictly regulated, discouraging millions of Americans with opioid addiction from using them. Also, these drugs can cause physical dependence or drug dependence, and a person continues to rely on drugs to prevent withdrawal symptoms.
Close to a million people used heroin around 2016 in the United States, and about 11.5 million people used narcotic pain relievers that were not prescribed to them. They used narcotic pain relievers such as heroin, methadone, codeine, and morphine, among others. Over time, the person requires more drug for the same desired effect, and the person develops drug tolerance. The period it takes to become drug dependent varies with each person. When the person stops taking the drugs, the body needs time to recover, and this leads to withdrawal symptoms. Opioid withdrawal can occur whenever prolonged use is stopped or reduced.
The opioid crisis has garnered considerable interest in the United States. More and more deaths related to opioid overdose were seen. Opioids killed at least 40,000 people in 2016. From July 2016 through September 2017, opioid overdoses also increased by 30 percent. To resolve the issue, U. S. President Trump in October 2017, declared the opioid crisis a public health emergency.
Cannabis and Opioid Abuse
With the passage of the US Farm Bill in 2018, which made industrial hemp legal, CBD products have become more accessible and widespread over the last year. Also included in the Farm Bill were the provisions for Hemp Farming Act of 2018, which was proposed to remove hemp (defined as cannabis with less than 0.3% THC) from the list of Schedule I substances, making hemp a typical agricultural product.
Tetrahydrocannabinol or THC is one of the primary active ingredients found in the cannabis plant, otherwise known as marijuana. At low doses, THC acts as a mild sedative, but at high doses, it has hallucinogenic effects. CBD products are now sold online, or one may find them at a dispensary in states where cannabis is legalized.
Like marijuana, CBD comes from the cannabis plant, but it does not produce a high. One report studied CBD use for chronic pain. Their research concluded that there is a considerable indication that cannabis is an effective treatment for chronic pain in adults. These conclusions were supported by a separate study in the Journal of Experimental Medicine. This study shows that using CBD can decrease pain and inflammation. The researchers also found that the people who used CBD would probably not develop a tolerance to the effects of CBD, so they would a continuous increase in their dose is not necessary. They concluded that the cannabinoid CBD could be a useful pain reliever for people suffering from chronic pain.
Also, the results of a study published in the American Journal of Psychiatry revealed that CBD could decrease the levels of stress and cravings experienced by people recuperating from heroin dependence. Pharmacologist and neuroscientist Yasmin Hurd, the first author of the study, is also the director of the Addiction Institute at the Icahn School of Medicine at Mount Sinai. Dr Hurd also stated that an effective non-opioid medication would substantially help reduce the rising death toll, massive health care budgets, and treatment restrictions imposed by strict government regulations amid this obstinate widespread occurrence of opioid use.
The study showed that CBD might minimize signals in the body that activate anxiety and cravings in people who abused opioid in the past. CBD may also lower the heart rates of patients, as well as, and levels of stress hormones. Hurd further explained that the results are evidence that CBD should be regarded as potentially useful alternative remedy patients who are recovering from opioid abuse.
The study done by Hurd and her team looked at the possibility of using cannabidiol or CBD to decrease cravings and anxiety for the treatment of opioid use disorder so that the possibility of relapse and overdose would also be reduced.
The U. S. Food and Drug Administration (FDA) is cognizant that some states have either enacted laws that abolish state limitations on the medical use of cannabis and its byproducts or are considering doing so. It is imperative to organize medical research into the safety and efficacy of cannabis products through sufficient and controlled clinical trials. FDA is open to talks with states who want to give their support for research on medical cannabis and its byproducts so that FDA can provide information on Federal and scientific standards.
More Research Needed
Cannabidiol can reduce heart rate and the levels of stress hormones in the body. This characteristic gives CBD the ability to help patients deal with cravings and anxiety triggered by the sights and sounds in the environment. CBD continues to attract attention as researchers report that it might also help treat opioid addiction. Although many people use cannabidiol for pain relief, it is wise to consider other factors, such as its side effects, before taking it.
Additional cannabis research is needed to be confident of its safety on public health. The states that have accepted medical marijuana as a treatment for opioid addiction have done so with various limitations. For instance, some regulations only allow medical practitioners to prescribe medical marijuana if traditional treatments are unsuccessful, or if cannabis is utilized in conjunction with other traditional treatment options or drug use.
OPIOID WITHDRAWAL
DEFINITION
Clinical syndrome produced by withdrawal of an opioid drug from an
opioid-dependent individual.
by: (1) the cessation or abrupt reduction in dosage of an opioid; or
(2) the administration of an opioid antagonist.
TOXIC CAUSES
Administration of an opioid antagonist including:
Naloxone
Naltrexone
Nalorphine
For this reason, in opioid-dependent individuals, opioid antagonists
should be used with caution.
NON-TOXIC CAUSES
Cessation or reduction in dose of an opioid drug including:
Buprenorphine
Butorphanol
Codeine
Fentanyl
Heroin (Diamorphine)
Hydrocodone
Hydromorphine
Levorphanol
Meperidine (Pethidine)
Methadone
Morphine
Nalbuphine
Oxycodone
Oxymorphone
Pentazocine
Phenoperidine
Propoxyphene
CLINICAL DIAGNOSIS
A history of cessation or abrupt reduction in dosage of an opioid, or
the administration of an opioid antagonist, in an opioid-dependent
individual.
Initial symptoms and signs may develop immediately after the
administration of an opioid antagonist or up to 48 hours after
cessation or reduction in dosage of the opioid, depending upon the
half-life of the drug concerned. These include restlessness,
mydriasis, lacrimation, rhinorrhea, sneezing, piloerection, yawning,
perspiration, restless sleep and aggressive behavior. Severe
manifestations include: muscle spasms, back aches, abdominal cramps,
hot and cold flashes, insomnia, nausea, vomiting, diarrhoea,
tachypnoea, hypertension, hypotension, tachycardia, bradycardia and
cardiac dysrhythmias. Seizures may be observed in neonates (only).
DIFFERENTIAL DIAGNOSIS
Ethanol or benzodiazepine withdrawal
Psychogenic origin
Simulated withdrawal
Other toxic states may mimic certain features of opioid withdrawal.
RELEVANT INVESTIGATIONS
Serum electrolytes (Na, K, Cl), creatinine, blood glucose and
hematocrit may be of value in managing patients and should be ordered
as necessary. Similarly, an ECG, arterial blood gas analysis and renal
function tests may be judged to be necessary clinically.
TREATMENT
The management of the withdrawal syndrome should not be exclusively
pharmacological in nature but should include a full evaluation of the
patient to determine the most appropriate approach to therapy. One of
two general approaches is commonly adopted. The first comprises
substitution of the drug with a longer-acting opioid, such as
methadone, followed by a gradual reduction in dosage of the
substitute drug. The second comprises use of various pharmacological
agents, such as clonidine and/or a benzodiazapine, which will
mitigate symptoms and signs of withdrawal. Psychological support may
be necessary. Indeed, some schools of thought contend that
psycho-social support alone is the only effective treatment for
opioid withdrawal states.
When clonidine is employed, the dose is 0.006 mg/kg/day, in divided
doses, adjusted as necessary according to withdrawal symptoms and
clonidine side-effects (such as sedation and/or postural
hypotension). The dosage of clonidine should then be gradually
reduced, typically over a one- to two-week period.
If symptoms and signs of opioid withdrawal do not respond to the use
of clonidine and/or benzodiazepines, then the use of
propantheline (for stomach cramps) or atropine (for diarrhoea) may
be considered.
Opioid-dependent individuals with co-existent medical or surgical
conditions requiring pain relief should receive conventional
treatment, including if necessary the administration of opioids.
CLINICAL COURSE AND MONITORING
The time course and severity of opioid withdrawal depends on the
opioid involved and the use history of the individual. That following
withdrawal of morphine, has an onset at about 12 hours after the last
dose, peaks within 48 to 72 hours and resolves over a period of days.
Withdrawal of shorter-acting opioids (e.g. meperidine) produces a
shorter more intense clinical syndrome. Withdrawal of longer-acting
opioids such as methadone produced a withdrawal syndrome with a more
delayed onset, milder severity and prolonged duration.
The withdrawal syndrome produced by administration of naloxone is
intense, occurs within five minutes, peaks at approximately 30 minutes
and subsides within 2 hours.
The management of the opioid withdrawal syndrome should include
admission to hospital with monitoring of haemodynamic status, pupil
size, and bowel sounds. The patient should be placed in a quiet, dark
and comfortable environment. Where relevant, it is important to ensure
that the patient does not continue to receive an illicit supply of
opioid.
AUTHOR(S)/REVIEWERS
Author: K. Hartigan-Go National Poisons Control and Information
Service, Manila, Phillipines.
Peer Review: Cardiff 3/95, Berlin 10/95: V. Danel, T. Meredith,
A. Nantel, L. Murray, A. Wong, J. Pronczuk.
CBD Clinicals is reader-supported. When you buy through links on our site, we may earn an affiliate commission.
Learn more