Overall CBDC Brand Rating: 9/10
cbdMD offers a diverse product line that includes gummies, capsules, tinctures, sprays, bath bombs, topicals, vape oils, and CBD oil for pets.
cbdMD works to be transparent about its production process.
cbdMD offers its products at competitive prices to make them widely affordable. This affordability makes them a good choice for newcomers to CBD.
cbdMD
cbdMD produces full-spectrum oils made from all-natural hemp using a CO2 extraction process. This process allows cbdMD to remove practically all traces of THC from its products without affecting the plants' other beneficial cannabinoids and terpenes. This allows cbdMD to create high-quality products that are set apart from some offerings on the market that are diluted or containing unwanted contaminants. cbdMD's products offer consumers pain and anxiety relief without characteristics that might negatively affect taste and potency. Thanks to cbdMD's focus on these qualities, consumers have reported effective relief of their symptoms. Additionally, cbdMD's products are reasonably priced, so the company generally does not offer discounts on its products.
cbdMD uses vermicomposting and aquaponics to produce its hemp. Aquaponics is the practice of combining fish farming techniques with hydroponic growing methods. It uses fish waste as nutrients for plant growth in an almost self-sustaining ecosystem. Vermicomposting, on the other hand, is the process of treating soil using compost combined with worms to boost the soil's quality. Both of these processes are environmentally friendly, with the capability of being carbon neutral or even carbon negative.

One of the major pluses with cbdMD is that the company publishes the tests used in its products to check for quality and effectiveness. cbdMD's products are tested at every step of the production process and verified by a third-party lab that publishes the results online for the public. If any contaminants or abnormalities are present in a batch, these published reports alert consumers. Additionally, cbdMD's CBD oils use fractionated coconut oil, a good source of medium-chain triglycerides or MCT, as a carrier oil. It is an effective delivery method that helps the body absorb CBD more quickly, providing faster relief.
cbdMD's Products
It is a true rarity in the CBD industry to hear of full-spectrum hemp oil that contains no detectable traces of THC. According to third-party tests, cbdMD products contain no THC while CBD and other cannabinoids (as well as terpenes) remain in place. The company's extraction method enables them to harvest the cannabinoids in hemp plants while leaving the THC behind.
Here is an overview of their products:
Since CBD is not psychoactive, your pets can receive all the health benefits and symptom relief without any psychoactive effects. CBD products for pets are completely legal and safe for animal consumption. Possible conditions that can be alleviated include chronic pain, anxiety, seizures, poor appetite, and poor heart health.
Given at proper dosages, dogs, cats, and even horses can receive effective relief without any behavioral changes or negative effects. Many consumers use CBD for pets during long road trips, illness, moves, and storms. Many products can be mixed directly into food or come as treats. Pets often find relief even at much smaller dosages.
A New Era in Therapeutic Relief
Cannabidiol or CBD has rapidly gained popularity as the public obtains more knowledge of its wide range of potential health benefits. CBD has made its way into supplements, food products, drinks, tinctures, tonics, oils, sprays, creams, and balms. People with ailments like seizures, migraines, depression, fatigue, and nausea are finding tangible relief from CBD products. Since the federal government created accommodations for the production of medical hemp in last year's Farm Bill, CBD products have seen an increase in demand.
Federal law now classifies cannabis with low or almost no THC content as hemp, making it completely legal on the federal level. Medical hemp strains have been engineered to produce massive amounts of CBD without making its psychoactive counterpart. This gives many of the health benefits available from cannabis without the "high" associated with THC. Continuing developments in the industry are leading to increasing ways of consuming CBD and other cannabinoids.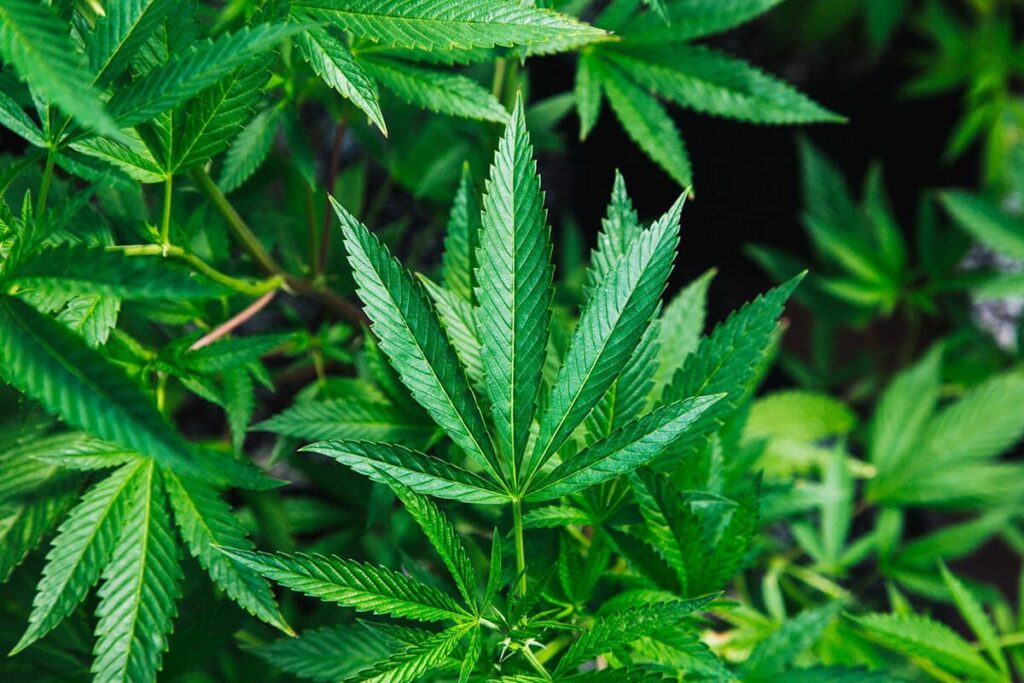 With this surge in demand for CBD products has come a plethora of CBD companies on the market. In this environment, it can be difficult to tell which CBD products would be most effective. One well-known name in the CBD industry is cbdMD, a significant producer of full-spectrum CBD hemp oils.
What Is CBD?
Cannabidiol, often abbreviated as CBD, is a natural compound known as a cannabinoid that is derived from stalks, leaves, and flowers of cannabis plants. Generally, CBD comes from strains of cannabis bred to be low in THC and high in other cannabinoids. Most CBD products, including those offered by cbdMD, are derived from high CBD hemp rather than THC-potent cannabis varieties.
Dosing CBD
Because CBD is still actively undergoing research, dosage recommendations are suggestions rather than absolute rules. Most experts recommend consumers begin with the lowest dose and give it time to take effect before looking to increase their intake. The effectiveness of doses depends on various factors, including height, weight, medications, and the nature and extent of symptoms. Additionally, anyone taking prescription medications, breastfeeding or pregnant, or might become pregnant, should consult their physician before using CBD products. CBD products are also not generally recommended for minors due to specific circumstances.
The Bottom Line
cbdMD provides an attractive line-up in today's CBD market. Its products are designed to be easy to use, discreet, and potent. With the qualities outlined above, it is no surprise that cbdMD has established itself as a top brand in the CBD industry. Individuals who purchase cbdMD products can rest assured that they are using quality products made with consumer needs in mind.
CBD Clinicals is reader-supported. When you buy through links on our site, we may earn an affiliate commission.
Learn more