The Science of Plus CBD Oil
With the flood of demand for CBD has come a wide selection of products to match. One such brand is Plus CBD Oil, which is in many ways a major name in current CBD products. Plus CBD Oil is known for the potent concentrations in its hemp oils. Produced by CV Sciences, Plus CBD Oil is designed to create the best non-GMO hemp oils possible using a scientific method. This emphasis on the scientific study of hemp oil and CBD lends an aura of objectivity and trustworthiness to Plus CBD Oil that many consumers find attractive. In this article, we will comprehensively discuss Plus CBD Oil with its pros and cons to help you decide on the best CBD product for you.
Key Qualities to Know
There are a few quick facts any consumer should know about Plus CBD Oil:
Plus CBD Oil is made in a modern lab.
CV Sciences uses a non-chemical CO2 extraction process.
CV Sciences offers third-party quality assurance.
All products are gluten-free and non-GMO.
Products have documented histories from "seed to shelf."
Products are total plant complex, meaning they possess a full-spectrum of phytocannabinoids.
Popular Plus CBD Oil Products
1. PlusCBD CBD Extra Virgin Olive Oil Spray
CV Sciences offers its CBD Extra Virgin Olive Oil Spray at a lower price than its oil drops, making it an appealing choice for consumers new to CBD. It is made with non-GMO agricultural hemp oil combined with extra virgin olive oil. This enables CBD Oil EVOO Spray to combine a full-spectrum of cannabinoids, chlorophyll, plant sterols, fatty acids, and vitamin E. Plus CBD EVOO Spray is applied orally. The product is CO2 extracted and independently tested for quality. The spray is available in concentrations of 100 mg, 250 mg, and 500 mg in either one- or two-ounce bottles. The product is quite similar to CBD Oil Drops, but it is sprayed twice into the mouth rather than in food, drinks, or under the tongue. CV Sciences offers its CBD oil spray in unflavored, peppermint and cafe mocha varieties.
Check Latest Price
Read our review
2. PlusCBD CBD Oil Drops Range
Plus CBD Oil Drops are one of CV Sciences' most popular products. Plus CBD Oil is made up of a complex collection of phytocannabinoids produced from high-quality industrial hemp. CV Sciences uses its Gold Formula in its CBD Oil Drops, its highest concentration of extra strength CBD available in any of its products. CBD Oil Drops are available in one- and two-ounce bottles in either 250 mg or 750 mg sizes. Each size comes in either unflavored or peppermint variants. Each one-ounce bottle contains 80 servings dispensed by a built-in dropper for easy application and absorption. Each serving contains 3 mg of quality hemp-derived CBD that can be added to food and drink or taken directly.
Check Latest Price
Read our review
3. PlusCBD CBD Oil Softgels Range
CBD Oil Softgels is one of the easiest ways to consume a full-spectrum phytocannabinoid product available. Many consumers enjoy CBD but also want the amazing benefits offered by the many other cannabinoids produced by hemp. Because the softgels are produced using the full raw oil that comes from harvested hemp plants after the CO2 extraction process, they offer extra strength CBD in conjunction with other cannabinoids for a more potent effect. Softgels include CBDA, the acidic precursor cannabinoid that becomes CBD during the decarboxylation process. CBDA possesses its own unique potential benefits for a number of conditions, from cancer to antibacterial uses. Each serving contains 5 mg of CBDA/CBD for a total of 30 servings per bottle. Gluten-free, it uses extra-virgin olive oil as its base.
Check Latest Price
Read our review
4. PlusCBD CBD Oil Balm Range
Plus CBD Oil Balm is designed to be applied directly to the skin. Plus CBD Extra Strength CBD Oil Balm, which uses good quality, non-GMO hemp oil that is rich in CBD and other cannabinoids, is the most potent full-spectrum hemp oil product offered by Plus CBD. It also contains natural fatty acids, vitamin E, and an array of beneficial cannabinoids
Check Latest Price
Read our review
5. PlusCBD CBD Oil Gummies
If you are just starting out, or if you prefer a lower CBD concentration, you can try full-spectrum CBD gummies from PlusCBD. Unlike the other gummies, each of PlusCBD's gummies contain only 5 mg of CBD, making it simple to measure doses. They're made using natural sweeteners, with no artificial colors or flavors, and are gluten-free. They utilize the extra strength Gold Formula for maximum nutrition containing a complex matrix of beneficial phytonutrients, terpenes, and vitamin E. You can choose from either cherry mango or citrus punch flavors.
Check Latest Price
Read our review
Potential Benefits of Plus CBD Oil Products
CV Sciences offers a line of products that are based on the best available data on cannabinoids and their benefits. Like other CBD oil brands, CV Sciences does not make specific claims about the uses of its Plus CBD Oil products. Until the FDA has thoroughly approved CBD products, this will be the industry norm. However, both clinical research and consumer feedback suggest that Plus CBD Oil products could provide a wide number of potential benefits for many different individuals. These potential benefits include:
Reduced risk of diabetes
Reduce symptoms of anxiety
Combat nausea
Relieve pain and reduce inflammation
Mitigate symptoms of depression
Provide a better, safer alternative to many painkillers
Numerous other potential benefits
CBD oil has a long list of potential benefits, ranging from possible help in reducing tumor size to balancing mood and improving energy. These qualities are all being continuously studied to gain a better understanding of its potential uses. However, research already shows that CBD products can provide a more effective, safer alternative to many common pain medications. This could potentially aid in the fight against the ongoing opioid addiction crisis by providing an alternative but powerful pain relief option.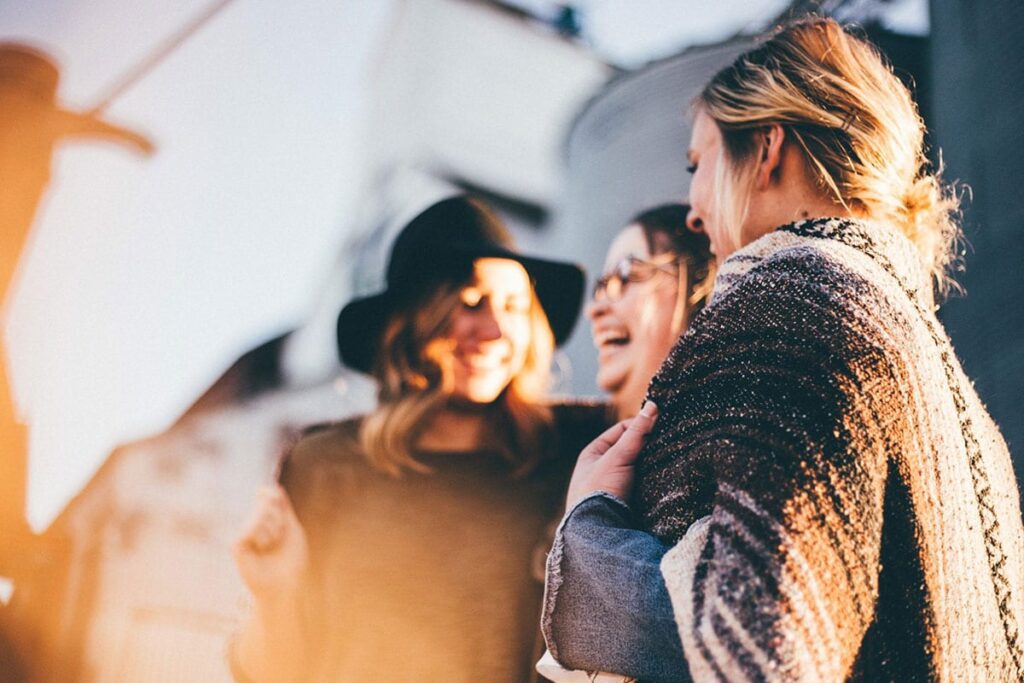 Plus CBD Oil's Quality Guarantee
CV Sciences make a number of commitments while manufacturing its CBD products. Plus CBD Oil guarantees that its product lines are rich in natural fatty acids and other beneficial nutrients, as well as, they are totally non-psychotoxic. The latter guarantee means that since hemp grown for CBD has such incredibly low levels of THC, Plus CBD Oil products will not give users the "high" commonly associated with cannabis. Besides CBD products and other cannabinoid supplements, hemp has numerous potential industry uses in manufacturing, construction, medicine, and more.
Purchasing Plus CBD Oil Products
Because Plus CBD Oil products are categorized as health supplements, they can be legally sold in all 50 states. Before purchasing any Plus CBD Oil products, be sure to consult with your physician. It is helpful for your doctor to know about any supplement use to help track its effects. This is especially true for anyone taking prescription medications whose potential interactions with cannabinoids may not be known.
While CBD products are generally considered to have very low risks, this does not mean they are right for everyone. Every supplement and nutrient, including cannabinoids, can potentially have adverse reactions in some consumers. Different people also experience different levels of relief while using CBD products.
The Wrap Up
CV Sciences' Plus CBD Oil products are of high quality but sell at affordable prices. In numerous products, high concentrations of CBD are offered. Plus CBD Oil is widely seen as a respectable brand of CBD products. However, some consumers have voiced complaints about certain product flavorings being unpalatable. Overall, Plus CBD Oil is a quality purchase that delivers effective symptom relief for many consumers.
The CBD Train Has Left the Station
The incredible health benefits available from CBD oil have become mainstream knowledge in recent years. More people than ever before are taking advantage of CBD (short for cannabidiol) oil for conditions as diverse as chronic back pain to seizures. CBD sprays and tinctures are also offered as food supplements or sublingual doses. Now that there is no federal prohibition on CBD products, more people can access the amazing benefits of CBD.
Thanks to the 2018 Farm Bill, cannabis containing extremely low tetrahydrocannabinol (THC) is classified as hemp. Many strains of hemp have been selectively bred to produce almost no THC while creating high amounts of CBD. Additionally, numerous methods for extracting CBD and other useful cannabinoids have been developed, opening up possibilities for exponential innovation in new beneficial products. This opportunity has been met by a host of CBD and medical hemp brands. The wide diffusion of CBD products along with better information among consumers has put CBD within everyone's reach.
CBD and numerous other potentially beneficial cannabinoids offer new hope to people with a multitude of symptoms. CBD offers consumers the symptom relief of medical cannabis products without the "high" associated with THC. While CBD has helped millions of people across the globe, it has yet to be fully studied. Always consult your doctor before starting any supplemental regimen, including CBD. Your doctor can help you come to the right decision and monitor your treatment progress. They can also alert you to any potential side effects or interactions with prescription medications.