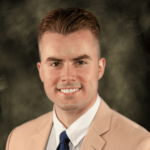 Dr. Aaron Wiegmann, BS, FL, MD, MS
Aaron Wiegmann, BS, FL, MD, MS is a general surgeon and scientist currently training to become a plastic and reconstructive surgeon. He practices in Chicago, where he was born and raised. He has several peer-reviewed publications (mostly on surgical outcomes), has written book chapters, and presented at many national surgical conferences.
He earned a Bachelor of Science (B.S.) in Microbiology & Immunology from the University of Miami (FL). He subsequently earned his Doctor of Medicine (M.D.) from Rush Medical College in Chicago. He had also earned a Master of Science (M.S.) in Clinical Research.
His surgical training has consisted of both high-powered academic and county hospitals, which enables him to understand the way modern medicine works from both ends of the spectrum. He has also had extensive trauma experience at one of the busiest trauma centers in Chicago.
He is passionate about sharing and translating medical knowledge regarding important topics with the general population. He prides himself in his ability to describe complex medical diagnoses or scenarios in ways that everyone can understand, which is an essential component of his bedside manner.
He takes care of any human who walks through his door regardless of status —may it be extremely wealthy patients or those who are homeless.
When he is not doctoring, he is usually outside hiking, camping, mountaineering, rock climbing, and the like. He loves to travel and has been exploring as many of the U.S. National Parks as he possibly can. Moreover, he had also hiked in National Parks in Costa Rica, Ireland, Mexico, and Sweden. He loves to stay physically fit, and keeping both a healthy body and mind is one of his highest priorities.
See our full Medical Team
All articles by the author
Join our
newsletter and
never miss a beat.
Join our
newsletter and
never miss a beat.
Don't worry, we hate spam too. Privacy Policy
×