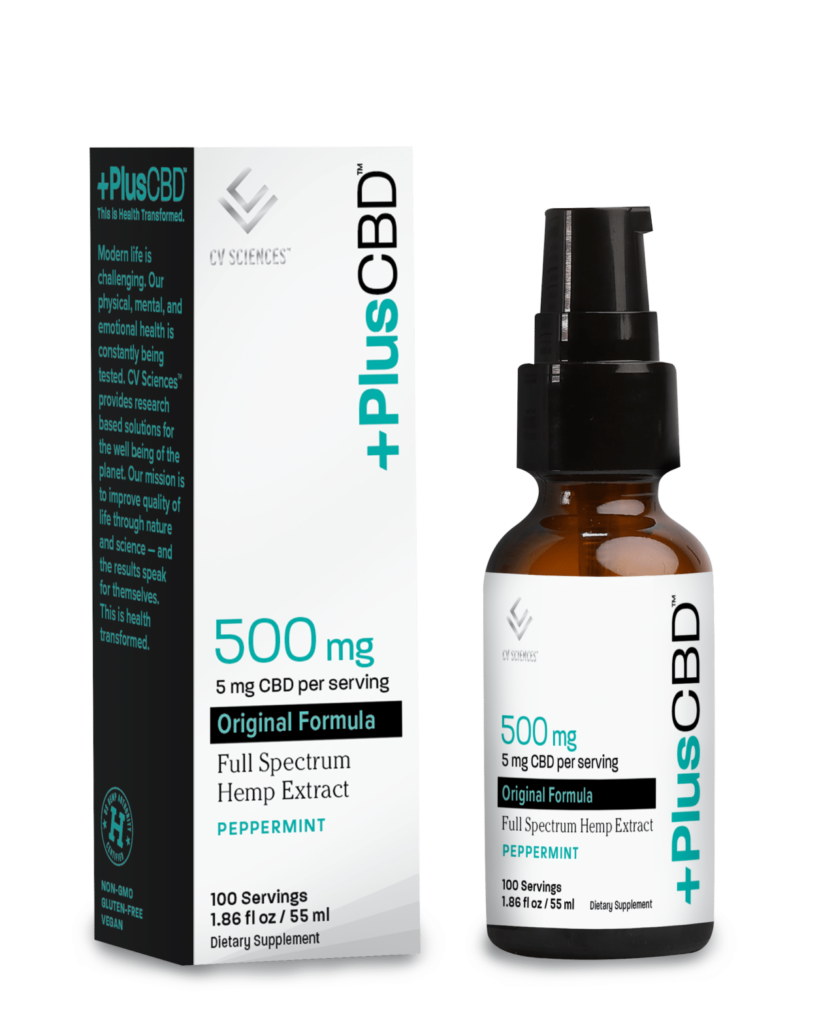 Why Use CBD Oil Spray?
CBD's pain relieving, anti-inflammatory, anti-seizure, and neuroprotective properties are well-documented in various research(1), making it an effective therapeutic agent for relieving disease-related symptoms, such as chronic pain, muscle spasms, and inflammation.
CBD oil spray is considered the easiest and most flexible way of applying CBD. With its rise in the United States, a variety of CBD oil sprays have now emerged in the market.
CBD users can choose a type of CBD oil spray that best suits their lifestyle, may it be oral, topical, or nasal spray.

Many CBD users list CBD oil spray's

fast-acting

action as one of its advantages.

However, one study showed that CBD application through oral spray took a longer time to take effect(2).
In the study, CBD residue accumulated in the mucous membrane lining in the mouth, with saliva flow washing the product into the gastrointestinal tract. Because of this, the substance was left to linger in the bloodstream for hours.
However, CBD oral spray's prolonged system of delivery could be a key factor in CBD's low abuse rate and drug dependency rate(3).
CBD oil is not a cure for any medical condition. Individuals are advised to consult with a medical professional before using CBD oil spray to treat symptoms of underlying diseases.
Best CBD Spray Products
PlusCBD CBD Oil Spray Unflavored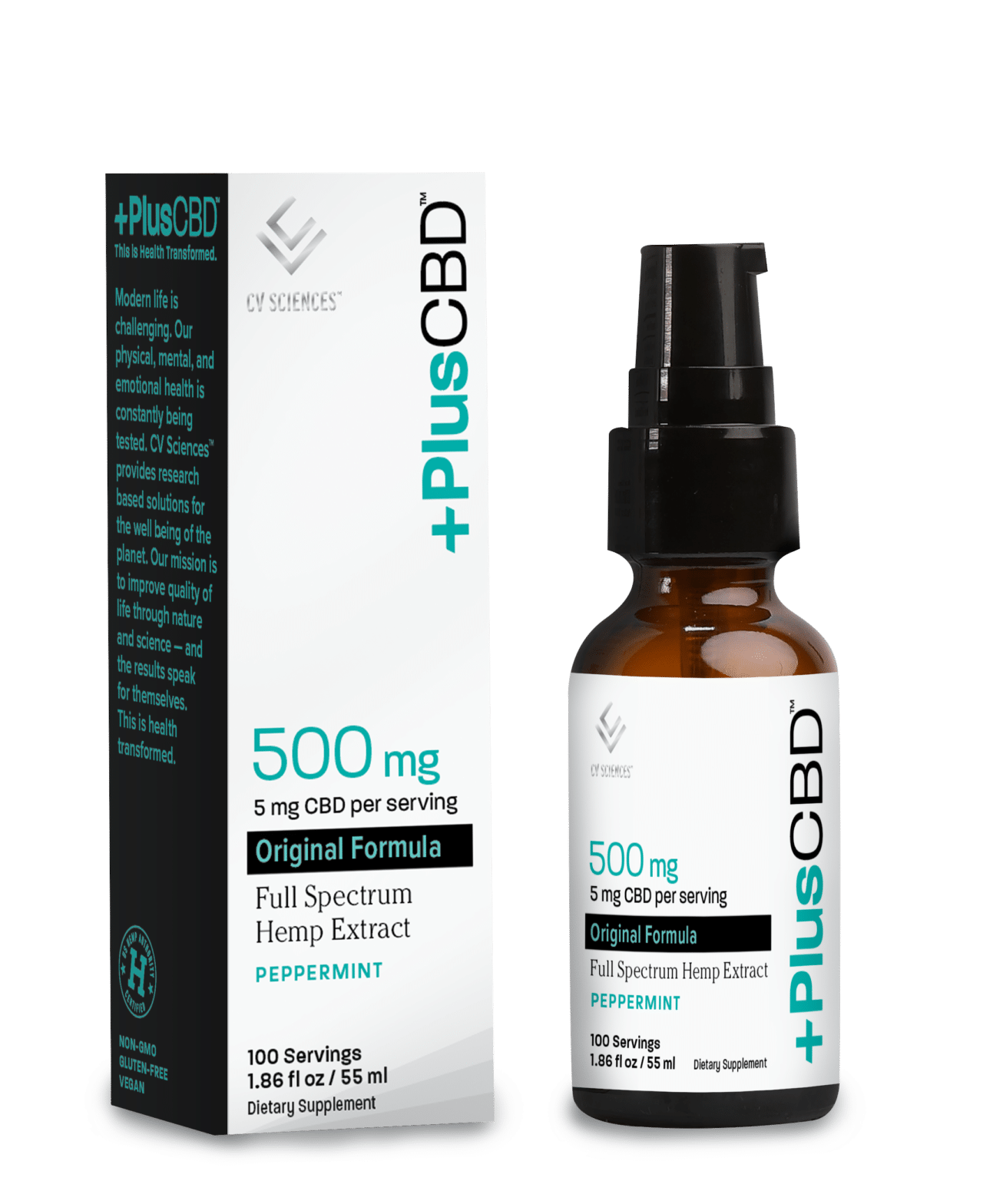 CV Sciences offers its CBD Oil Spray at a lower price than its oil drops, making it an appealing choice for consumers new to CBD. It comes in different flavors and sizes.
The product is quite similar to CBD Oil Drops, but it is sprayed twice into the mouth rather than in food, drinks, or under the tongue. CV Sciences offers its CBD oil spray in unflavored, peppermint and cafe mocha varieties.
Check Latest Price
Read our review
Elixinol CBD Liposomes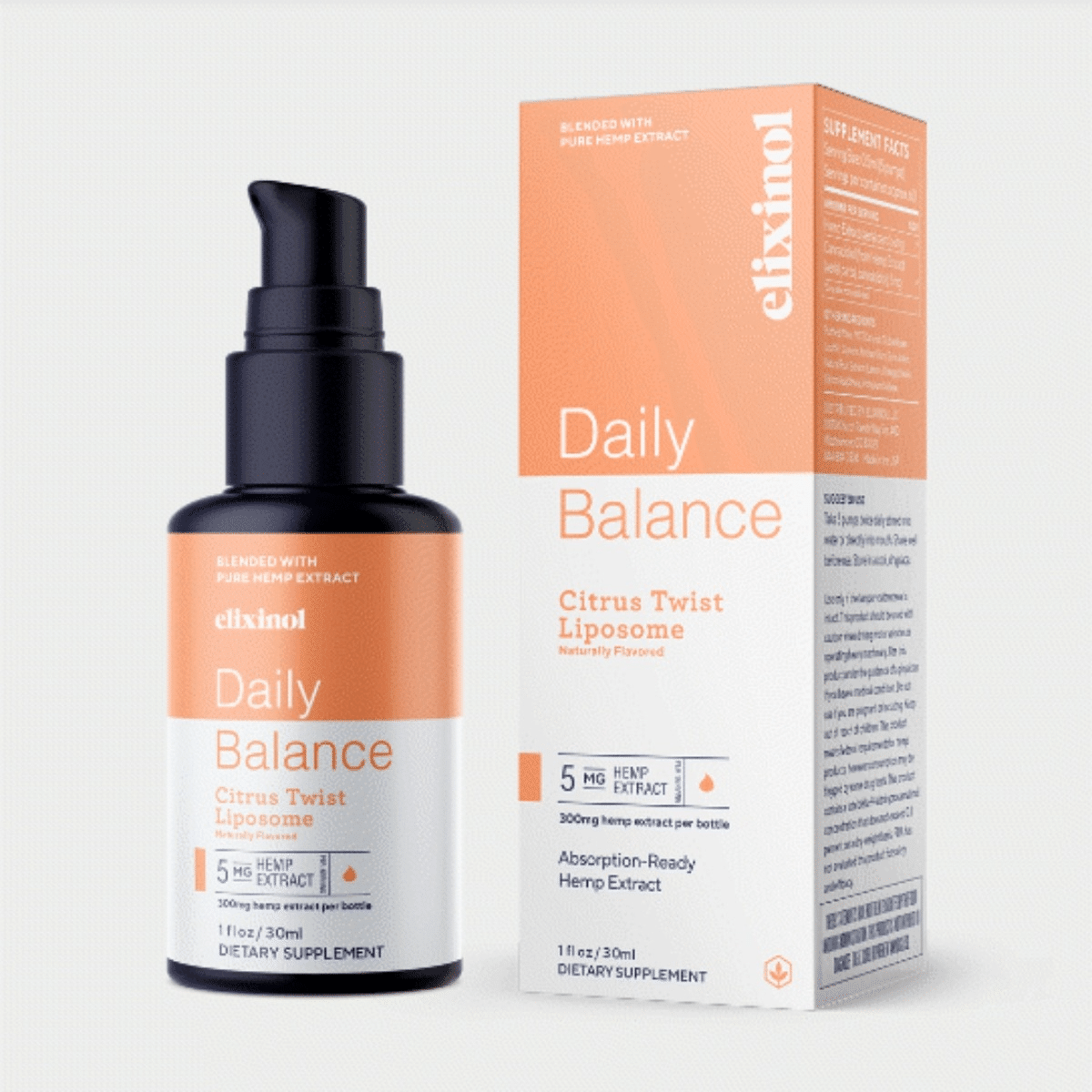 The Hemp CBD Oil Liposomes from Elixinol are a somewhat unique product. Liposomes are hemp oil carriers that make it easier for the oil to pass through your body's membranes. These let you enjoy the benefits of the oil more quickly. You can take these products directly underneath your tongue or mix them with water. The key difference of the liposomes with the other Elixinol products is the rapid absorption and quick metabolism.
Each serving of the liposomes has 5 mg of bioavailable CBD. The product is sweetened via Stevia extract and has natural flavors. The use of Miron violet glass lets the violet wavelengths in, energizing and enhancing the product while keeping out other wavelengths.
Like other Elixinol products, the liposomes are made with full-spectrum hemp extract from a supercritical CO2 extraction process. The flavor of this product is Citrus Twist. Choose from:
300 mg CBD total for $44.99
1,000 mg CBD total for $99.99
Check Latest Price
Read our review
Why Use CBD Oil Spray?
The promising health benefits of CBD, combined with an uncomplicated administration method, such as spraying, make CBD oil spray popular among regular and first-time users alike.
Cannabis, a psychoactive drug derived from the Cannabis plant, has been used significantly in history for its medicinal properties.
However, the United States federal agency Food and Drug Administration (FDA) has continuously lobbied against the smoking of cannabis, citing its high potential for abuse(4).
The Institute of Medicine recommended exploring an alternative delivery system for cannabinoids (chemicals found in cannabis) for its promising results in treating muscle spasms and other movement disorders(5).
Many cannabinoid administration methods exist from CBD tincture (oil drops, spray), softgels, vape, and even gummies.
Sativex
Nabiximols, better known by its trade name Sativex, is a cannabis-based mouth (oromucosal) spray. 
It was the first cannabis-based oral spray product to be fully licensed by the United Kingdom and is now legal across Europe(6).
Sativex contains cannabinoids tetrahydrocannabinol (THC) and cannabidiol (CBD) in equal measure.
Sativex is used to treat spasticity (muscle spasms) experienced by patients diagnosed with multiple sclerosis (MS).
CBD has piqued the interest of many for its anti-inflammatory, anti-oxidative, and anti-necrotic properties(7).
It is a potential candidate for treating severe medical conditions like epilepsy, Alzheimer's disease, Parkinson's disease, and multiple sclerosis.
Multiple sclerosis is an autoimmune disease caused by inflammation and neurodegeneration, or the continuous deterioration and loss of functioning neurons(8).
One symptom of the disease is spasticity, the stiffening and tightening of muscles to the point where they can no longer stretch.
Other symptoms include fatigue, numbness, tingling, declining cognition, vision problems, and bowel movements problems.
Multiple studies have shown evidence for the ability of Sativex to reduce the severity of multiple sclerosis symptoms.
A research conducted in 2015 assessed the capacity of Sativex to improve spasticity and reduce other symptoms of multiple sclerosis(9).
Forty-seven (47) participants were administered Sativex via oromucosal spray for one month.
Results showed that participants reported significant improvement in managing pain, walking, and muscle spasms.
Another research reviewed the impact of the administration of THC: CBD oral-mucosal spray Sativex on the driving abilities of multiple sclerosis‐patients(10).
Their driving capabilities were vital in maintaining daily interactions, and the progress of the disease and its usual treatment affected that.
Researchers examined if the administration of Sativex as treatment could affect the driving performance of multiple sclerosis patients.
Results showed no evidence of an increase in motor vehicle accidents linked with the use of the oral spray.
Furthermore, the majority of patients even reported an improvement with their driving. 
Researchers speculated that it might be due to lessened spasticity or an improvement in cognitive function.
Before it was officially approved to treat spasticity, Sativex was already used to treat pain, tremors, and sleep disturbance(11).
CBD, one of the two components of Sativex, showed promising results in managing pain considered difficult to treat(12).
The use of Sativex, as presented in the study, had multiple clinical trials that were deemed successful in its treatment of neuropathic pain, rheumatoid arthritis, and even cancer pain.
Another study compared Sativex with placebo and its effects in treating pain for patients with rheumatoid arthritis(13).
It was administered via oral-mucosal spray at night, while assessments occurred in the following morning.
Compared to placebo, patients given Sativex reported significant improvements with the pain they experienced when moving and at rest. 
They also reported experiencing a better quality of sleep.
Findings also revealed that patients did not experience any withdrawal or serious side-effects when taking Sativex.
However, there is a lack of formal studies examining the role of CBD alone for the management of pain(14).
Researchers reviewed Sativex or nabiximol since there exist no approved pharmaceutical products that solely contain CBD for managing pain.
Researchers concluded that based on the available literature, it was difficult to attribute Sativex's effectiveness in treating pain to CBD alone.
However, studies show that cannabinoids are also beneficial in treating symptoms other than muscle spasms(15).
Research found that CBD used alone has proved to possess beneficial effects(16).
Studies also suggest that when administered together with THC, CBD can reduce the euphoria produced by the former and may lessen the potential for drug abuse liability(17).
How does a CBD Oil Spray Work?
The endocannabinoid system (ECS) is the key to understanding how CBD oil spray works.
The ECS is a signal network of cannabinoids and receptors that regulate most of the daily bodily functions. 
The functions include pain sensation, memory, anxiety, sleep, mood, appetite, metabolism, and immune response.
The ECS gathers and interprets signals received from cannabinoids. These signals are then sent to the brain's neurotransmitters.
The neurotransmitters then instruct the immune system on when, where, and how to set its defense line.
Cannabidiol or CBD is a cannabinoid derived from agricultural hemp.
It is one of the phytocannabinoids (cannabinoids natural in plants) found within the Cannabis sativa plant.
CBD Oil comes from hemp extract, which is then diluted with a carrier oil like coconut or hemp seed oil.
When one takes CBD Oil, the receptors (which are part of the ECS) interact, triggering CBD's therapeutic properties.
However, unlike (THC), CBD is not psychoactive and does not have the chemical properties that induce a euphoric "high" effect. 
CBD is one of the active ingredients found in Sativex, a cannabis-based mouth spray.
Although much is still unknown about the ECS, it is essential in understanding how the body functions.
Learning how to control the ECS is advantageous since it holds promising therapeutic potential in treating many diseases, including Multiple sclerosis(18).
How to Use a CBD Spray
Spray products can be applied either orally, topically, or nasally.
Due to its growing popularity in the United States, a variety of CBD oil spray products now exist on the market.
There are CBD oral spray, topical spray, and recently, nasal spray.
Oral spray can be applied with a simple spray into the mouth, particularly on the inside of the cheeks.
Some products, like Plus CBD Oil Full Spectrum Peppermint Spray, are recommended to be sprayed 1-2 times and to be swallowed after 30 seconds.
Topical sprays, on the other hand, are usually marketed for muscle and joint pain relief due to CBD's pain-relieving health benefits. Some are even used for post-workout recovery.
Users simply spritz on the targeted area and wait for the solution dry.
CBD Nasal Spray, on the other hand, is a newly developed CBD product. 
One example is New Leaf Pharmaceuticals Nasadol, a water-based nasal spray that uses MCT Oil as a carrier and emulsifier.
Nasal sprays like Nasadol are created through the conversion of pure, pharmaceutical-grade CBD isolate into a water-soluble nanoparticle form.
The result is a saline nasal mist. 
Individuals can use Nasadol CBD nasal spray for the relief of headache and extremities, as well as insomnia, muscle pain, and congestion.
To apply, shake the bottle well before bringing the spray nozzle near the nostril. Spritz 1 time on each nostril, for a total of 2 sprays.
Nasal spray users should avoid snorting the fine mist as it can harm the nasal passages and inflame the sinuses.
Unlike Sativex, the majority of CBD Spray products contain zero THC, meaning users will not experience the "high" effect associated with it.
Before using CBD products, always ask for doctor's advice. 
CBD is not recommended for pregnant and/or lactating women or individuals who use prescription medications since CBD can interact with certain drugs when taken alongside it.
The Pros and Cons of CBD Oil Spray
Pros
CBD oil spray is the easiest and most convenient way of using CBD

Sprays are often packaged in small, handy spray bottles that are easy to use and carry around for users

Easy to administer and allows for discreet usage of CBD Oil

Comes in flavors such as peppermint and menthol, with unflavored options available as well

Topical Sprays can target a specific area of the body

Easier to Tolerate for those Suffering from Chemotherapy Induced-Nausea

(19)

.

 

Studies on the usage of Sativex reported low adverse health effects with no evidence of substance addiction, abuse, misuse, or memory impairment.
Cons
Users of oral sprays have reported adverse effects from bad taste, stinging sensation, dry mouth, dizziness, nausea or fatigue

CBD application through

oral-mucosal

spray take a longer time to circulate into the bloodstream

May interact with other medications taken alongside it
How CBD Oil Spray Compares to Other CBD Oil Products
Bioavailability
A study on two healthy dogs tested three different cannabidiol delivery methods: oral oil beads, oral CBD-infused oil, and CBD-infused transdermal cream(20).
The research found that CBD's bioavailability is low when given orally to both dogs and humans, possibly due to its need to first pass through the liver.
The study also concluded that transdermal cream was not as successful in delivering CBD to the system as the oral oil bed and infused oil.
This is likely due to diffusion barriers (thickness of the skin and the absorption rate of CBD-infused cream).
CBD is highly lipophilic, so it accumulated in the outer layer of the skin and failed to penetrate further.
Similarly, another research on Sativex found that oral delivery of cannabinoids through oral mucosa by spray resulted in a prolonged absorption by the body(21).
According to researchers, cannabidiol started to accumulate in the oral mucosa (the mucous membrane lining in the mouth), amassing a residue which was then washed out by saliva flow and passed to the gastrointestinal tract.
This resulted in a prolonged release of cannabidiol, which meant that the compound was in the blood system for several hours.
This contradicts the consensus that the delivery of drugs through the oral mucosa is absorbed via the buccal (cheeks) tissue. Buccal and sublingual routes go directly into the bloodstream.
If absorbed through the cheeks, it bypasses the gastrointestinal tract, as well as the liver and gut which allows for faster onset of action.
However, this prolonged delivery system has its benefits.
A study on Sativex attributes the slow absorption rate via mouth spray to its very low propensity for abuse.
According to the researchers, there was no evidence of addiction, abuse, misuse among the users(22).
Another study investigated CBD's bioavailability through a transdermal and nasal application on cancer patients who needed suitable non-invasive drug delivery systems for treating chronic pain(23).
Researchers found that CBD was useful for relieving chronic pain through the transdermal route, while intranasal delivery worked best for breakthrough pain.
They concluded that a combined delivery of both intranasal and transdermal CBD applications could be good therapy for patients.
How to Choose the Right CBD Spray
Check the legal conditions of CBD Oil retail and usage in the state where it will be bought and used.

Procure only the highest quality and reliable CBD Products from legitimate brands and sellers. The majority of manufacturers produce CBD oil from their farms or buy from licensed hemp producers.

Be aware of the differences between oral spray, nasal spray, and topical spray. Although all utilize a similar method, one product's intended area of application may not be interchangeable with other areas.

Look at customer reviews before purchasing a product. Reliable online vendors will always have product reviews available on their sites. For physical stores, double-check whether they are legally authorized to sell CBD.

Compare the prices of CBD Spray products. Most products retail for around $20.

Read the product details for a breakdown of ingredients used. Each spray has different components. While others have vitamin E, fatty acids, and carrier oil of extra virgin olive oil, spray products have peppermint oil.

Talk to a licensed healthcare professional before using CBD oil spray for any pain-related symptoms.
FAQ
Is CBD Spray Legal?
The Farm Bill signed into law last December 2018 made CBD legal, as long as it was derived from hemp and contained no more than 0.3% THC.
As such, CBD can be bought in most states. All 50 states have laws that say CBD is legal. 
However, there are certain restrictions. The FDA still treats CBD as the same group as marijuana but is laxer in reinforcing against it.
Why Choose Full Spectrum CBD Oil?
Full Spectrum CBD Oil contains most of the strains of active cannabinoids. 
It also contains trace amounts of THC, terpenes, flavonoids, and essential oils.
All these compounds work together to boost each cannabinoid's full potential, giving way to the phenomenon called the "entourage effect".  
Conclusion
CBD oil spray is a versatile CBD Product. 
It is easy to use, and there are many ways to apply it, whether orally, topically, or nasally.
Sativex, the first cannabis-based oral mouth spray to be legalized in the United Kingdom, contains both equal parts of CBD and THC.
It was proven effective in treating spasticity (muscle spasms) symptoms experienced by individuals diagnosed with the muscle sclerosis.
Although it takes longer for CBD to circulate the blood system if applied through oral mucosal spray, it is key to keeping its low propensity for abuse..
However, CBD oil spray products are not the same as Sativex and do not promise an instant miracle cure for pain, muscle spasms, or other medical conditions.
---
Pisanti, S., Malfitano, A. M., Ciaglia, E., Lamberti, A., Ranieri, R., Cuomo, G., Abate, M., Faggiana, G., Proto, M. C., Fiore, D., Laezza, C., & Bifulco, M. (2017). Cannabidiol: State of the art and new challenges for therapeutic applications. Pharmacology & therapeutics, 175, 133–150. https://doi.org/10.1016/j.pharmthera.2017.02.041

Itin, Constantin & Barasch, Dinorah & Domb, Abraham & Hoffman, Amnon. (2020). Prolonged oral transmucosal delivery of highly lipophilic drug cannabidiol. International Journal of Pharmaceutics. 581. 119276. 10.1016/j.ijpharm.2020.119276.

Russo E. B. (2008). Cannabinoids in the management of difficult to treat pain. Therapeutics and clinical risk management, 4(1), 245–259. https://doi.org/10.2147/tcrm.s1928

US Food and Drug Administration. (2006). Inter-agency advisory regarding claims that smoked marijuana is a medicine. Retrieved from: https://www.fda.gov/NewsEvents/Newsroom/PressAnnouncements/2006/ucm108643.htm

Watson, S. J., Benson, J. A., Jr, & Joy, J. E. (2000). Marijuana and medicine: assessing the science base: a summary of the 1999 Institute of Medicine report. Archives of general psychiatry, 57(6), 547–552. https://doi.org/10.1001/archpsyc.57.6.547

WCG FDA News. (2007). Sativex Receives Qualifying Notice for Approval From Health Canada. Retrieved from:

https://www.fdanews.com/articles/94857-sativex-receives-qualifying-notice-for-approval-from-health-canada

Bergamaschi, M. M., Queiroz, R. H., Zuardi, A. W., and Crippa, J. A. (2011). Safety and side effects of cannabidiol, a Cannabis sativa constituent. Curr. Drug Saf. 6, 237–249. doi: 10.2174/157488611798280924

llya Kister, Tamar E. Bacon, Eric Chamot, Amber R. Salter, Gary R. Cutter, Jennifer T. Kalina, and Joseph Herbert. (2013). Natural History of Multiple Sclerosis Symptoms. International Journal of MS Care: Fall 2013, Vol. 15, No. 3, pp. 146-156.

Russo, M., Calabrò, R. S., Naro, A., Sessa, E., Rifici, C., D'Aleo, G., Leo, A., De Luca, R., Quartarone, A., & Bramanti, P. (2015). Sativex in the management of multiple sclerosis-related spasticity: role of the corticospinal modulation. Neural plasticity, 2015, 656582. https://doi.org/10.1155/2015/656582

Celius, E. G., & Vila, C. (2018). The influence of THC:CBD oromucosal spray on driving ability in patients with multiple sclerosis-related spasticity. Brain and behavior, 8(5), e00962. https://doi.org/10.1002/brb3.962

Multiple Sclerosis Trust. (n.d.). Savitex (nabiximols). Retrieved from: https://www.mstrust.org.uk/a-z/sativex-nabiximols

Russo E. B. op. cit.

Blake, D. R., Robson, P., Ho, M., Jubb, R. W., & McCabe, C. S. (2006). Preliminary assessment of the efficacy, tolerability and safety of a cannabis-based medicine (Sativex) in the treatment of pain caused by rheumatoid arthritis. Rheumatology (Oxford, England), 45(1), 50–52. https://doi.org/10.1093/rheumatology/kei183

Patti, F., Chisari, C. G., Solaro, C., Benedetti, M. D., Berra, E., Bianco, et al. (2020). Effects of THC/CBD oromucosal spray on spasticity-related symptoms in people with multiple sclerosis: results from a retrospective multicenter study. Neurological sciences : official journal of the Italian Neurological Society and of the Italian Society of Clinical Neurophysiology, 10.1007/s10072-020-04413-6. Advance online publication. https://doi.org/10.1007/s10072-020-04413-6

Hampson, A. J., Grimaldi, M., Axelrod, J., & Wink, D. (1998). Cannabidiol and (-)Delta9-tetrahydrocannabinol are neuroprotective antioxidants. Proceedings of the National Academy of Sciences of the United States of America, 95(14), 8268–8273. https://doi.org/10.1073/pnas.95.14.8268

Russo, Ethan. (2016). The Solution to the Medicinal Cannabis Problem. 10.3109/9781420009101-11. 

Niesink, R. J., & van Laar, M. W. (2013). Does Cannabidiol Protect Against Adverse Psychological Effects of THC?. Frontiers in psychiatry, 4, 130.

https://doi.org/10.3389/fpsyt.2013.00130

Hillard C. J. (2018). Circulating Endocannabinoids: From Whence Do They Come and Where are They Going?. Neuropsychopharmacology : official publication of the American College of Neuropsychopharmacology, 43(1), 155–172. https://doi.org/10.1038/npp.2017.130

Duran, M., Pérez, E., Abanades, S., Vidal, X., Saura, C., Majem, M., Arriola, E., Rabanal, M., Pastor, A., Farré, M., Rams, N., Laporte, J. R., & Capellà, D. (2010). Preliminary efficacy and safety of an oromucosal standardized cannabis extract in chemotherapy-induced nausea and vomiting. British journal of clinical pharmacology, 70(5), 656–663. https://doi.org/10.1111/j.1365-2125.2010.03743.x

Bartner, L. R., McGrath, S., Rao, S., Hyatt, L. K., & Wittenburg, L. A. (2018). Pharmacokinetics of cannabidiol administered by 3 delivery methods at 2 different dosages to healthy dogs. Canadian journal of veterinary research = Revue canadienne de recherche veterinaire, 82(3), 178–183.

Paudel, K. S., Hammell, D. C., Agu, R. U., Valiveti, S., & Stinchcomb, A. L. (2010). Cannabidiol bioavailability after nasal and transdermal application: effect of permeation enhancers. Drug development and industrial pharmacy, 36(9), 1088–1097.

https://doi.org/10.3109/03639041003657295

Patti, F., Messina, S., Solaro, C., Amato, M. P., Bergamaschi, R., et al. (2016). Efficacy and safety of cannabinoid oromucosal spray for multiple sclerosis spasticity. Journal of neurology, neurosurgery, and psychiatry, 87(9), 944–951. https://doi.org/10.1136/jnnp-2015-312591

Duran, M., Pérez, E., Abanades, S., Vidal, X., Saura, C., Majem, M., Arriola, E., Rabanal, M., Pastor, A., Farré, M., Rams, N., Laporte, J. R., & Capellà, D. op. cit.
CBD Clinicals is reader-supported. When you buy through links on our site, we may earn an affiliate commission.
Learn more