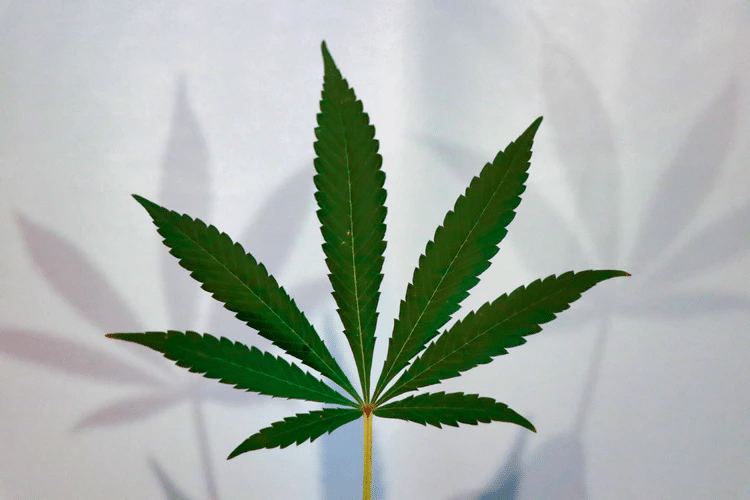 The Farm Bill

of 2018 legalized hemp-based

cannabidiol

(CBD) products in all 50 US states on the

federal level(1)

. However, the

legality of CBD

in these states can

vary in levels of restriction

. 

According to the US Department of Agriculture (USDA), hemp growers or producers must apply to be licensed and authorized

and comply with a federally-run hemp program(2)

. 

The USDA also requires strict industrial hemp testing to ensure low levels of

tetrahydrocannabinol

(

THC

)

content. 

When buying CBD legally, one must look for the source and quality of the hemp, GMP (Good Manufacturing Practices) certification, products tested by an accredited third-party laboratory, and reliable company reputation. 

One may buy

CBD products

from authorized local

dispensaries

, brick-and-mortar shops, and official online stores. 
CBD's
Legal Status
by State
*Learn more about CBD's legal status in every US state here.
As of 2020, there is no outright ban on the use of CBD in all 50 states. The passing of the 2018 Farm Bill allowed the legalization of hemp federally(4). 
However, state laws have varying degrees of restriction. Conditionally-legal states are considered a legal gray area as it may take time for these local governments to adopt changes on a federal level. 
Licensing Requirements
Hemp producers must be licensed or authorized under a state hemp program, a tribal hemp program, or the USDA hemp program(5). The licensing program depends on the location of the hemp growing facility. 
One may reach out to the local state department of agriculture or tribal government to see if they have submitted or have a USDA-approved production plan. 
If the state or tribe has a pending or approved production plan, one must apply under its hemp program to be licensed or authorized.
If the state or tribe does not have an approved or pending plan, one may apply for a USDA hemp production license by submitting a completed application form and a copy of the FBI criminal history report. 
Testing Requirements
Industrial hemp is subject to the federal laws set by the US Department of Agriculture's hemp regulations. 
The USDA requires an accurate analysis of delta 9-THC concentrations through rigorous testing procedures(6). The acceptable THC level is 0.3 percent or less. 
If the industrial hemp is within the acceptable level, the USDA allows the hemp to be legally processed and sold in the United States. 
Based on the USDA's interim final rule for hemp flower testing, a state or tribe interested in having primary regulatory power over hemp production must submit a plan to the USDA for approval. 
These state plans must include procedures for obtaining hemp samples and conducting reliable analytical hemp testing. The test ensures that the hemp does not exceed THC's acceptable level (0.3 percent or less). 
Buying CBD Legally
How to Choose Which CBD Products to Buy
Source and Quality of Hemp
CBD oil products come from hemp extract. Thus, hemp's quality plays an essential role in the quality of the end product.
One must pay attention to the chosen CBD product's source of hemp. It is much better to choose a company that provides sufficient information on its hemp source. 
Hemp can be sourced from different places, including Europe and Asia. In the United States, hemp is grown mostly in Colorado, Oregon, and Kentucky. 
If possible, one should opt for US-grown hemp as US farmers are required to have certification from state departments of agriculture. 
Hemp should be grown in an area with strict regulations and quality standards. Good cultivation practices for hemp include maintaining the proper PH balance of soil and sourcing hemp seeds from accredited collectives.
Using harsh chemicals, such as pesticides, genetically modified organisms (GMOs), or fertilizers, must also be avoided. Trace amounts of these chemicals could remain in the final product, potentially putting consumers at risk. 
Additionally, hemp farms that are part of the pilot programs in Colorado, Kentucky, or North Carolina(7) are ideal sources of hemp. 
Farms participating in these programs have a higher set of standards and quality control to guarantee a high-quality end product. 
When buying CBD products, choose the one with the Hemp Authority symbol on the label. This seal indicates that a company has passed an audit of its testing and manufacturing processes. 
Good Manufacturing Practices (GMP) Certification
When choosing CBD products, one should opt for a source that is GMP-certified. Although commonly used in pharmaceuticals, this certification involves a broad range of industries, including CBD brands. 
One may also see the regulations that the FDA enforces, which is the Current Good Manufacturing Practices (cGMP). 
The "current" in cGMP indicates the most recent technologies, standards, and methods applied to operations.  
The common traits of GMP certification include the following(8): 
Manufacturing areas are clean and hygienic.

Manufacturing facilities maintain controlled

environments and conditions

. 

Manufacturing processes are clearly defined and controlled.

All processes are followed based on the records.

Distribution of products minimizes risk to quality.

A system is in place for recalling product batches.
Accredited Third-Party Lab Testing
When buying a CBD product, check whether a third-party laboratory tested it. 
If the product was tested, lab reports must be readily accessible on the company's website. 
The laboratory report or certificate of analysis (COA) usually states the total amount of cannabinoids in a product. 
The COA also indicates if the CBD product contains harmful contaminants, such as pesticides, heavy metals, bacteria, and residual solvents. 
Some companies provide lab results only upon request or after purchasing the product. If lab reports are not available, one may reach out to the company and submit a request to view third-party lab results. 
Consumers may research if an accredited laboratory performed the product analysis. It ensures that proper procedures are followed to maintain the accuracy of reports. 
Labs must be accredited in accordance with the International Organization for Standardization (ISO). ISO-certified labs meet specific standards and operate under guidelines that are monitored and approved by a governing body(9).
There are also other accreditation programs, such as the International Laboratory Accreditation Cooperation (ILAC). However, ISO accreditation is typically the standard for analysis reporting of cannabis.
One can check the COA to see whether the laboratory meets ISO 17025 standards(10) that ensure it adheres to high scientific standards. 
The buyer can also check if a company uses testing methods validated by one of the three national standard-setting organizations: 
the US Pharmacopeia (USP)

the Association of Official Agricultural Chemists (AOAC)

American Herbal Pharmacopoeia (AHP)
Company Reputation
Reviewing other customers' experience is a great way to gauge the legitimacy of a brand or product. It could also reveal potential problems to avoid. 
Looking into the company's reputation can be done in different ways, such as searching the brand's official website, social media platforms, and independent review sites. 
The brand's website or social media platforms should feature reviews from consumers. Check for any positive comments or alarming complaints from previous customers to get useful insights on whether the brand is reliable. 
Consumers should also check the company's BBB (Better Business Bureau) rating.
BBB-accredited businesses have been screened by BBB and are held to higher standards for transparency, customer service, and ethical business practices.
BBB is a nonprofit organization that sets standards for marketplace trust. BBB's website provides reviews, consumer complaints, a scam tracker, and a BBB-accredited business locator.
Where to Buy CBD Products Legally
Local Dispensaries 
In the United States, there is a growing number of local cannabis dispensaries that offer CBD products. Most of these dispensaries are required to follow state health and safety standards set by law. 
To allow operation, dispensaries must meet strict licensing guidelines and security requirements. The state also conducts background checks on the owner and staff. 
When buying cannabis products or marijuana-based CBD oil, patients need to be registered with the state's medical marijuana program. They must be certified by a doctor involved in their continuing care. 
However, it is worth noting that those guidelines may only apply to states that have passed medical marijuana laws. 
The same requirements may not apply for those purchasing hemp-based CBD products. 
It is advisable to purchase CBD products in local cannabis dispensaries. The employees are more likely to know about the CBD products, its ingredients, and methods of consumption.
An individual may also get information about whether the products have been tested by third-party labs and undergone clinical trials.
Brick-and-Mortar Shops
One may also purchase CBD products in many health shops or specialty retail stores. These brick-and-mortar shops allow consumers to see the products before they buy them.
Consumers can also actively engage with the store employees by asking questions and learning about the products they want to try. 
However, keep in mind that products found in dispensaries are more likely to be tested by third-party labs than those sold in other stores. 
Thus, it is necessary to inquire about a product's lab test results when choosing a reputable and high-quality CBD retailer. 
Official Online Stores 
The vast majority of CBD products are available online. Purchasing online is a fast, secure, and convenient way of having CBD oil products delivered straight to one's home.
When buying CBD products online, it is recommended to purchase directly from the brand's official website. One should also research the brand's reliability and its products.
Most brands offer various products, allowing individuals to compare product specifications and prices from different CBD suppliers. 
Another advantage of online stores is that it provides customer feedback. These comments or reviews give buyers an idea of the brand's reputation and accountability to its customers.
However, buyers must also be aware of certain products that make unsubstantiated claims. Nearly all CBD products in the market are currently not approved by the Food and Drug Administration (FDA) unless it is by prescription(11).
Before placing an order online, it is advisable to research the CBD product's potential benefits and consult a medical professional first. 
CBD Legislation in the US
Hemp and marijuana were not criminalized before, and many early American farmers grew hemp. As an agricultural commodity, industrial hemp has a wide range of applications. 
Hemp can be grown for its seed or fiber. Hemp is used in various products, including textiles, construction materials, paper, and cosmetics. 
However, the criminalization of cannabis (marijuana and hemp) began under the Marijuana Tax Act of 1937(12). The law was mainly designed to discourage the recreational use of marijuana. 
Since hemp and marijuana come from the same Cannabis sativa plant, the Marijuana Tax Act of 1937 also imposed heavy taxes on those growing hemp for other purposes. 
Farmers started to move away from growing hemp, and the broader association of cannabis with marijuana began to confuse people. 
All strains of cannabis, including CBD and THC, continued to be classified together. In 1970, the federal government passed the Controlled Substances Act, which categorized hemp and marijuana as Schedule I drugs. 
Several states enacted legislation to allow hemp production in the 1990s. However, because of the federal ban and hemp being categorized as a Schedule I drug, industrial hemp production did not succeed. 
In 2014, hemp achieved legalization after Congress passed the 2014 Farm Bill(13). Section 7606 of the bill defined industrial hemp as a Cannabis sativa plant with low THC content (0.3 percent or less). 
The bill allowed higher education and state agriculture departments to grow and cultivate hemp for academic or agricultural research purposes.
The 2014 Farm Bill also provided avenues for farmers interested in growing industrial hemp to get certified by their state agriculture department. 
More importantly, the bill extended the jurisdiction of hemp production from the Drug Enforcement Agency (DEA) to include the United States Department of Agriculture (USDA) and the Food and Drug Administration (FDA). 
Due to the success of state research programs on hemp, lawmakers proposed and passed the Hemp Farming Act of 2018. This act was included in the Farm Bill of 2018, officially known as the Agriculture Improvement Act of 2018.
Hemp Farming Act of 2018
On the federal level, the Hemp Farming Act of 2018 legalized the cultivation of hemp plants (with less than 0.3 percent THC) in US territories and Indian tribal land(14). 
This bill removed industrial hemp from the Schedule I list of the Controlled Substances Act and made it an agricultural commodity. 
An extensive range of programs, from consumer protection to farmer subsidies, is also encapsulated in this bill. 
The Hemp Farming Act of 2018 provides hemp farmers with water rights and federal agricultural grants. The law also gives farmers access to the national banking system.
The USDA currently regulates hemp(15). States and Indian tribes may regulate the production of hemp by submitting a plan to the USDA. 
The 2018 Act makes hemp producers eligible for benefits, such as marketing, federal crop insurance program, and certain USDA research grants. 
The provisions under the Hemp Farming Act were incorporated in the 2018 United States Farm Bill, which became law on December 20, 2018.
US FDA Rules and Regulations
The FDA is actively working to create regulations around CBD. Currently, the FDA has only approved one cannabis-derived CBD product, Epidiolex(16).
It is a prescription drug product used to treat two rare, severe forms of epilepsy, Lennox-Gastaut syndrome (LGS) and Dravet syndrome (DS).
Most CBD products on the market do not have approval from the FDA. Drugs must go through the New Drug Application (NDA) process to receive premarket approval(17).
Drugs must also conform to a "monograph" for a particular drug category, as established by the Over-the-Counter (OTC) Drug Review. According to the FDA, CBD was not an ingredient considered under the OTC drug review. 
FDA-approved products have been evaluated as to whether they work, the proper dosage, how they could interact with other drugs, or if they have dangerous side effects or other safety concerns.
Currently, it is illegal to market and label CBD products as a dietary supplement. The FDA warns against companies that sell unapproved products with unsubstantiated therapeutic claims. 
This deceptive marketing is not only a violation of the law but also raises significant public health concerns. 
Patients may be at risk as some CBD products have not been proven to be safe or effective in treating various medical conditions. 
Despite limited data about CBD's safety, the FDA recognizes the potential therapeutic benefits CBD offers. 
FDA is committed to learning more about CBD by facilitating scientific research and clinical trials to assess CBD's safety and effectiveness. 
FAQs
What is CBD? 
Cannabidiol (CBD) is a non-psychoactive compound found in the cannabis plant. It is widely studied due to its supposed medical use, including anti-inflammatory, anti-epileptic, and neuroprotective properties(18). 
CBD hemp products come in tinctures, gummies, capsules, vape oils, or topicals. CBD's potential benefits include managing pain, reducing inflammation, alleviating stress and anxiety, and promoting sleep(19). 
How is CBD Different from Marijuana?
CBD does not produce psychoactive effects because of its low tetrahydrocannabinol (THC) levels. THC is more abundant in marijuana plants than in hemp. 
THC's high concentration evokes a mind-altering sensation, which makes marijuana-based products federally illegal to process and possess. 
Conclusion
When the 2018 Farm Bill was passed, the growth, production, and manufacturing of hemp became federally legal. However, the exact legality of CBD is still in constant flux. 
CBD is readily obtainable in all 50 states to varying degrees. Generally, CBD products must contain no more than 0.3% THC. 
Each state has its set of laws, policies, and restrictions regarding the distribution, manufacturing, sale, and possession of CBD.
When buying CBD legally, it is essential to determine the corresponding state laws and purchase from accredited CBD suppliers. 
---
Hudak, J. Brookings.edu. (December 2018). The Farm Bill, hemp legalization and the status of CBD: An explainer. Retrieved from:

https://www.brookings.edu/blog/fixgov/2018/12/14/the-farm-bill-hemp-and-cbd-explainer/

 

US Department of Agriculture. Hemp Production. Retrieved from:

https://www.ams.usda.gov/rules-regulations/hemp

ProCon.org. (April 2020). States with Legal Cannabidiol (CBD). Retrieved from:

https://medicalmarijuana.procon.org/states-with-legal-cannabidiol-cbd/

 

Hudak, J. op. cit. 

US Department of Agriculture. op. cit.

US Department of Agriculture. Agricultural Marketing Service. Testing guidelines for Identifying Delta-9 Tetrahydrocannabinol (THC). Retrieved from:

https://www.ams.usda.gov/sites/default/files/media/TestingGuidelinesforHemp.pdf

National Conference of State Legislatures. (October 2020). State Industrial Hemp Statutes. Retrieved from: https://www.ncsl.org/research/agriculture-and-rural-development/state-industrial-hemp-statutes.aspx

Moore, I. (2009). "Chapter 5: Manufacturing Cosmetic Ingredients According to Good Manufacturing Principles". In Lintner, K. (ed.). Global Regulatory Issues for the Cosmetic Industry. Elsevier. pp. 79–92. ISBN 9780815519645.

ISO.org. ISO/IEC 17025 TESTING AND CALIBRATION LABORATORIES. Retrieved from: https://www.iso.org/ISO-IEC-17025-testing-and-calibration-laboratories.html

Ibid.

FDA.gov. (October 2020). FDA Regulation of Cannabis and Cannabis-Derived Products, Including Cannabidiol (CBD). Retrieved from: https://www.fda.gov/news-events/public-health-focus/fda-regulation-cannabis-and-cannabis-derived-products-including-cannabidiol-cbd

Carliner, H., Brown, Q. L., Sarvet, A. L., & Hasin, D. S. (2017). Cannabis use, attitudes, and legal status in the US: a review.

Preventive medicine

,

104

, 13-23.

Hudak, J. op. cit.

Congress.gov. S.2667 – Hemp Farming Act of 2018. Retrieved from:

https://www.congress.gov/bill/115th-congress/senate-bill/2667

USDA.gov. Hemp. Retrieved from: https://www.usda.gov/topics/hemp

FDA.gov. op. cit.

Ibid.

National Academies of Sciences, Engineering, and Medicine. (2017). The health effects of cannabis and cannabinoids: the current state of evidence and recommendations for research. National Academies Press.

Corroon, J., & Phillips, J. A. (2018). A cross-sectional study of cannabidiol users. Cannabis and cannabinoid research, 3(1), 152-161.
CBD Clinicals is reader-supported. When you buy through links on our site, we may earn an affiliate commission.
Learn more