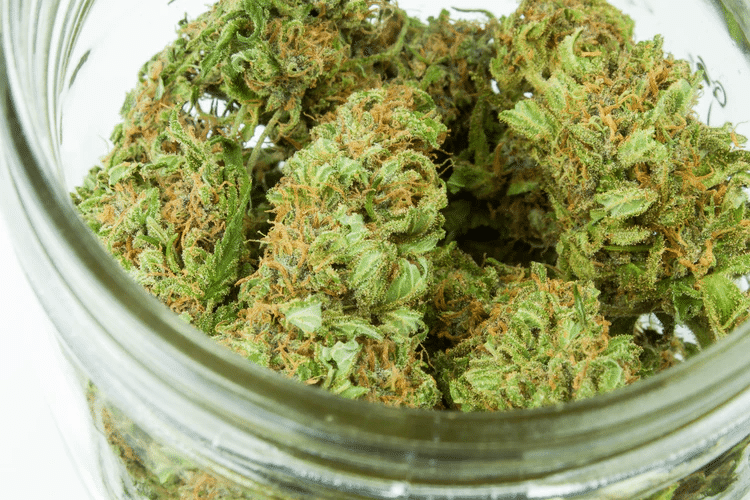 Federal laws

allow

Floridian

consumers aged 18 years and older to buy

CBD oil

(

cannabidiol

) since

former US President Trump signed

the 2018 Farm Bill(1)

.

Licensed dispensaries

, hemp growers, and processors based in

Florida

can legally harvest, produce, and

sell CBD

and

industrial hemp products(2)

.

The Florida State Hemp Program allows individuals to bring hemp products, including CBD oils, in and out of the state(3)

.

 

Consumers can purchase

CBD oil products

without a prescription, granted that the products contain less than 0.3%

tetrahydrocannabinol

(

THC

) by dry weight, which is considered

low THC levels(4)

.

Is CBD Oil Legal
in
Florida
?
The legality of hemp-based CBD products only applies on a federal level in Florida. Historically, all cannabis varieties, including hemp and marijuana, were categorized as Schedule I drugs by the 1970 Federal Controlled Substances Act(5).
The law defined Schedule I narcotics as drugs, substances, or chemicals that have no accepted medical use in treatment in the US, have a high potential for abuse, and lack any accepted safety for their usage under medical supervision.
Congress legalized hemp cultivation through the 2018 Hemp Farming Act(6), which differentiated hemp from marijuana. This law defines hemp as cannabis with less than 0.3% THC concentration by weight, while marijuana has more.
CBD derived from hemp plants no longer belonged under the Schedule I category through the new definitions. Still, marijuana-derived CBD remained federally illegal due to a high concentration of THC.
Further, the 2018 Farm Bill passage allowed the US Food and Drug Administration (FDA) to regulate CBD's circulation in the market.
Although the FDA continues to reevaluate their stance on CBD products, companies cannot market CBD products as dietary supplements or make unsubstantiated therapeutic claims(7).
The FDA has previously warned companies engaged in deceptive marketing of unproven treatments promoting CBD for medical conditions(8). 
CBD industry members now include disclaimers on their websites to clarify that CBD is not medicine.
Florida CBD Laws
The 2018 Farm Bill's passage affirms the legality of CBD products that contain less than 0.3% THC by dry weight and are distributed through licensed vendors only.
Still, consumers must exercise caution when purchasing CBD products since the state of Florida still needs to draft the specific labeling and testing of cannabis products.
These laws are related to the legalization of CBD in the state of Florida:
Compassionate Medical Cannabis Act of 2014 (SB 1030)
Florida lawmakers signed the Compassionate Medical Cannabis Act or Senate Bill 1030 in 2014(9). This law allowed qualified medical marijuana patients to obtain low-THC CBD oil legally.
This law was Florida's pioneering medical marijuana program that legalized the purchase, possession, and consumption of medical cannabis that has at least 10% CBD and no more than 0.8% THC.
The state law permitted patients with terminal illnesses or those with epilepsy, muscle spasms, and cancer to seek a doctor's recommendation for purchasing medical marijuana.
Florida Medical Marijuana Legalization Initiative (Amendment 2)
Voters approved Amendment 2 in 2016 as an initiative that expanded Florida's medical marijuana program. However, smokable forms of marijuana remained prohibited(10).
The initiative design explicitly called for the legalization of medical marijuana for the treatment of patients with the following medical conditions:
Cancer

Epilepsy

Glaucoma

Human immunodeficiency virus (HIV)

Acquired immunodeficiency syndrome (AIDS)

Post-traumatic stress disorder (PTSD)

Amyotrophic lateral sclerosis (ALS)

Crohn's disease

Parkinson's disease

Multiple sclerosis.
Medical Use of Marijuana (SB 182)
Eventually, Republican Gov. Ron DeSantis signed Senate Bill 182, which lawmakers passed in March 2019. This motion came after the Supreme Court ruled out the ban on smokable forms of marijuana(11).
Presently, medical marijuana patients in Florida can register for legal access to hemp oil products with high CBD and THC contents.
State Hemp Program (SB 1020)
In July 2019, Florida state lawmakers passed Senate Bill 1020 or a State Hemp Program that explicitly highlighted the 2018 Farm Bill's definition of hemp as a plant with less than 0.3% THC by dry weight(12).
The law states that cannabinoids from hemp are not controlled substances. As such, hemp extracts are also legal.
Furthermore, a committee amendment filed on May 22, 2019, for this law states that hemp products may be transported across state lines consistent with the federal laws surrounding CBD(13).
Licensing Requirements
Hemp cultivation licensing in Florida is free of charge.
As emphasized by the Florida Department of Agriculture and Consumer Services (FDACS), it does not contact applicants about the status of their hemp cultivation license.
Routine background checks are part of the permitting process. Applicants must have an ORI number (Originating Agency Identifier) assigned by the FDACS to complete a background check.
Applicants for growing hemp must present a hemp containment and transportation plan before applying for hemp cultivation licenses.
Upon licensure, applicants must contact the FDACS Office of Agricultural Water Policy and schedule an appointment for enrollment in agricultural best management practices (BMPs).
Hemp producers obtain a presumption of compliance with water quality standards upon enrollment in the FDACS BMP program. Under Florida Law, this is a requirement in areas covered by Basin Management Action Plans.
More information is available at the official FDACS website:
https://www.fdacs.gov/Cannabis-Hemp/Hemp-CBD-in-Florida
Testing Requirements
The FDACS Division of Plant Industry provides a list of approved laboratories designated for THC testing.
Licensed hemp growers in Florida must get their hemp sampled and tested in any of the following approved Designated Labs for THC compliance within 15 days of harvest:
Approved Lab
Contact
ACS Laboratory, LLC

Roger Brown

(813) 616-5981

https://acslabcannabis.com/

Accuscience Laboratories

Dr. Harry Behzadi 

(352) 308-8020

https://accusciencelabs.com/

Americanna Laboratories, LLC

Steven Perez

(904) 549-5948

https://www.americannalaboratories.com/

Kaycha Labs

Cynthia Brewer 

(833) 465-8378

https://www.kaychalabs.com/

Waters Agricultural Laboratories, Inc

Jessica L. Moss

(239) 336-7216

https://watersag.com/
Source: https://www.fdacs.gov/content/download/92484/file/approved-designated-labs-thc-testing.pdf 


Buying CBD
Legally
There are some important considerations before buying CBD oil in Florida.
Consumers should research a CBD brand before purchasing its products. A responsible brand includes comprehensive lab test results of its products on its website.
Third-party lab results or the certificate of analysis (COA) confirms the potency of CBD products.
These lab results typically include cannabinoid and terpene profiles for consumers to check and compare the exact amount of CBD present with what was indicated on the label.
Most results also include contaminant profiles that detail whether a brand's CBD product lacks harmful contaminants, such as pesticides, heavy metals, or solvents. 
Consumers must also carefully read a product's label and packaging and look for the following details:
Amount of CBD per serving

Net weight

Manufacturer's name

Batch number or code

List of ingredients

Suggested usage

Type of CBD
How to Choose Which CBD Products to Purchase
Besides traditional oil tinctures, companies generally infuse CBD in many products, like topicals, edibles, capsules, and gummies.
Reliable brands include some comprehensive information about their CBD products, helping consumers identify the CBD product they want to try.
For instance, a company that offers CBD-infused topicals may recommend a salve to athletes or individuals who are physically active to relieve pain after a workout.
Customers looking for particular CBD stores in Florida may also browse the Better Business Bureau (BBB) website, which gathers consumer reports and reviews on various businesses and only accredits credible entities(14).
Where to Buy CBD Products Legally
Customers can typically buy quality products from health and wellness retailers and dispensaries.
Consumers may also purchase CBD online directly through a particular brand's website.
Some of the highest-rated CBD stores in Florida based on BBB listings include the following(15):
CBD Rethink
Miami, FL 
Phone: (888) 930-9395
Canna Doctors of America LLC
Tampa, FL 
Phone: (855) 949-2266
Total Health Guidance, LLC
Orlando, FL 
Phone: (321) 332-6984
Understanding CBD
What is CBD?
CBD is a non-psychoactive molecule or cannabinoid found within cannabis plants.
Most CBD products in the market are hemp-derived instead of marijuana-derived.
CBD is more abundant in hemp plants than marijuana, which explains why companies typically source the CBD for their products from industrial hemp.
Companies manufacture hemp extracts in different forms, including tincture oils, topicals, gummies, capsules, and vape juices.
Some studies have noted the potential therapeutic benefits of hemp CBD, including anti-anxiety(16), anti-inflammatory(17), anti-epilepsy(18), and analgesic properties(19). Still, CBD products are not medicine.
What is the Difference Between Hemp and Marijuana?
Hemp contains more CBD than marijuana. CBD is non-psychoactive, while THC is psychoactive. THC is the cannabinoid that causes users to "get high" upon usage.
THC is more abundant in marijuana plants than it is in hemp plants, which explains why marijuana-based products are federally illegal to possess and process.
What Are The Different Types of CBD?
CBD can come in different types, which CBD brands should also explicitly state on their product labels.
Full-spectrum CBD contains the entire spectrum of naturally occurring cannabinoids found in a hemp plant, including THC.
A product is federally legal to purchase and possess, provided the product contains a THC concentration within the FDA-approved amount.
Broad-spectrum CBD contains most of the naturally-occurring cannabinoids within the hemp plant, except THC.
CBD isolate chemically strips the hemp plant of most naturally occurring cannabinoids to leave CBD.
How Are CBD Oil and Medical Marijuana Different?
CBD oil is hemp-derived and has a THC content of less than 0.3%, while medical marijuana may exceed that limit.
Consumers also do not need a medical marijuana card to purchase CBD oil.
Conclusion
Like all 50 states in the United States, consumers in Florida can legally purchase CBD products, provided they meet the conditions described in the 2018 Farm Bill.
The standard qualifying condition that makes a CBD product federally legal is that it should have less than 0.3% THC on a dry weight basis.
Consumers must remember that CBD products are not cure-all medicines and have no FDA-approved medical benefits, despite the many studies that link CBD to several possible health benefits.
*The information shared in this article was based on findings retrieved on November 18, 2020. The legality and regulations for CBD may change without notice.
---
Farm Bill. U.S. Department of Agriculture. Retrieved from

https://www.usda.gov/farmbill

UF/IFAS Industrial Hemp Pilot Project. University of Florida. Retrieved from

https://programs.ifas.ufl.edu/hemp/faq/

 

CS/CS/SB 1020: State Hemp Program. The Florida Senate. Retrieved from

https://www.flsenate.gov/Session/Bill/2019/1020/?Tab=Amendments

 

FDA Regulation of Cannabis and Cannabis-Derived Products, Including Cannabidiol (CBD). U.S. Food & Drug Association. 2020 Oct 1. Retrieved from

https://www.fda.gov/news-events/public-health-focus/fda-regulation-cannabis-and-cannabis-derived-products-including-cannabidiol-cbd

Comprehensive Drug Abuse Prevention and Control Act of 1970. FindLaw. 2019 February 4. Retrieved from

https://criminal.findlaw.com/criminal-charges/comprehensive-drug-abuse-prevention-and-control-act-of-1970.html

H.R.5485 – Hemp Farming Act of 2018. Congress.gov. Retrieved from

https://www.congress.gov/bill/115th-congress/house-bill/5485

FDA Regulation of Cannabis and Cannabis-Derived Products, Including Cannabidiol (CBD). Op cit

Warning Letter – Curaleaf, Inc. U.S. Food & Drug Administration. 2019 July 22. Retrieved from

https://www.fda.gov/inspections-compliance-enforcement-and-criminal-investigations/warning-letters/curaleaf-inc-579289-07222019

CS/CS/SB 1030: Cannabis. The Florida Senate. Retrieved from

https://www.flsenate.gov/Session/Bill/2014/1030

Florida Medical Marijuana Legalization, Amendment 2 (2016). Ballotpedia. Retrieved from

https://ballotpedia.org/Florida_Medical_Marijuana_Legalization,_Amendment_2_(2016)

CS/CS/CS/SB 182: Medical Use of Marijuana. The Florida Senate. Retrieved from

https://flsenate.gov/Session/Bill/2019/00182

Florida Senate Bill 1020. LegiScan. Retrieved from

https://legiscan.com/FL/text/S1020/id/2011134

CS/CS/SB 1020: State Hemp Program. Op cit

Mission and Vision. Better Business Bureau. Retrieved from

https://www.bbb.org/mission-and-vision

Category: CBD Oil near FL, USA. Better Business Bureau. Retrieved from

https://www.bbb.org/search?filter_ratings=A&filter_state=FL&find_country=USA&find_entity=81000-800&find_id=81000-800&find_text=CBD%20Oil&find_type=Category&page=1&sort=Rating&touched=8

 

R de Mello Schier, A., P de Oliveira Ribeiro, N., S Coutinho, D., Machado, S., Arias-Carrión, O., A Crippa, J., … & C Silva, A. (2014). Antidepressant-like and anxiolytic-like effects of cannabidiol: a chemical compound of Cannabis sativa. CNS & Neurological Disorders-Drug Targets (Formerly Current Drug Targets-CNS & Neurological Disorders), 13(6), 953-960.

Leizer, C., Ribnicky, D., Poulev, A., Dushenkov, S., & Raskin, I. (2000). The composition of hemp seed oil and its potential as an important source of nutrition. Journal of Nutraceuticals, functional & medical foods, 2(4), 35-53.

Silvestro, S., Mammana, S., Cavalli, E., Bramanti, P., & Mazzon, E. (2019). Use of Cannabidiol in the Treatment of Epilepsy: Efficacy and Security in Clinical Trials. Molecules (Basel, Switzerland), 24(8), 1459.

https://doi.org/10.3390/molecules24081459

Maayah, Z. H., Takahara, S., Ferdaoussi, M., & Dyck, J. R. (2020). The anti-inflammatory and analgesic effects of formulated full-spectrum cannabis extract in the treatment of neuropathic pain associated with multiple sclerosis. Inflammation Research, 1-10.
CBD Clinicals is reader-supported. When you buy through links on our site, we may earn an affiliate commission.
Learn more