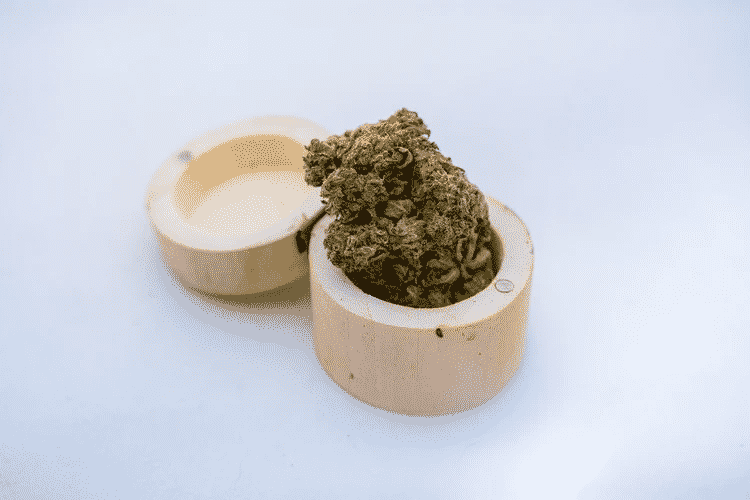 Based on federal laws, the

2018

Farm Bill

specifically,

consumers

over the age of 18

can

legally

buy CBD oil

(

cannabidiol

)(1)

.

Like most states, West Virginia adheres to federal policy.

The state has no mention of CBD prescription specifically. However, patients under the age of 18

and

with serious medical conditions may apply for a medical cannabis patient card through a caregiver.

These patients need to obtain

a physician's certification(2)

.

Hemp laws in

West Virginia

existed as early as 2002(3)

. Such laws granted legal protection for the growth and licensing of industrial hemp within the state.

By 2018, the state established the

West Virginia

Industrial Hemp

Development Act

to grant citizens licenses(4)

.

Based on federal laws, p

roducts must contain less than 0.3% tetrahydrocannabinol (THC) on a dry weight basis(5)

.

Is
CBD Oil Legal
in
West Virginia
?
Hemp-based CBD products in West Virginia have been legal since 2002(6).
Historically, the 1970 Federal Controlled Substances Act considered all cannabis varieties, including hemp and marijuana, as Schedule I drugs(7).
This law defined Schedule I drugs as substances or potentially addictive chemicals without any accepted health benefits.
Congress legalized the cultivation of hemp through the Hemp Farming Act of 2018(8). This law declassified industrial hemp as Schedule I drugs by redefining hemp plants as cannabis plants with less than 0.3% THC concentration on a dry weight basis.
Additionally, the 2018 Farm Bill's passage allowed the US Food and Drug Administration (FDA) to regulate CBD's distribution in the market.
Although the FDA continuously reevaluates its stance on CBD products, companies cannot market CBD products as dietary supplements(9).
West Virginia CBD Laws
Before the Farm Bill of 2018 was implemented, Senate Bill 447 granted industrial hemp rights, including licensure and defenses, to West Virginia citizens in February 2002(10).
This law initially defined industrial hemp as all parts of Cannabis sativa L. plants with less than 1% THC.
The following state laws resulted in the legality of cannabis in the state of West Virginia:
West Virginia Medical Cannabis Act (Senate Bill 386)
The West Virginia Legislature passed SB 386 in May 2017 to authorize medicinal cannabis use within West Virginia. The law also created the WV Medical Cannabis Act(11).
Additionally, SB 386 established a medical cannabis program for patients who suffer from any of the following severe medical conditions(12):
Cancer

Human immunodeficiency virus (HIV) or acquired immune deficiency syndrome (AIDS)

Amyotrophic lateral sclerosis

Parkinson's disease

Multiple sclerosis

Injury to the nervous tissue of the spinal cord with an objective neurological indication of intractable spasticity (disrupted muscles)

Epilepsy

Neuropathies

Huntington

's disease

Crohn's disease

Post-traumatic stress disorder (PTSD)

Intractable seizures

Sickle cell anemia

Severe chronic or intractable pain, neuropathic or otherwise

Terminal illness
Through this law, doctors can prescribe CBD oil to qualified patients.
Industrial Hemp Development Act (Senate Bill 475)
In June 2018, the West Virginia legislature passed SB 475 to authorize the Commissioner of Agriculture to establish and manage an industrial hemp seed certification program(13).
This program allowed industrial hemp licensees to develop industrial hemp varieties for certification.
House Bill 2694
In April 2019, the West Virginia legislature passed HB 2694, which clarifies that growers and individuals need an industrial hemp license from the Department of Agriculture to farm, cultivate, possess, or process the agricultural commodity(14).
The bill further states the following:
Hemp with up to 0.3%

THC

is classified as an

agricultural commodity

.

Hemp-derived

cannabinoids

, including CBD, are not

controlled substances

or adulterants (degrading substances).

Hemp and

hemp products

may be legally transported across state lines and exported to foreign nations, granted that these items adhere to the US

federal law

and

to the

respective foreign nations' laws.
Licensing Requirements
Per HB 2694 guidelines, a person growing industrial hemp must apply to the commissioner of agriculture for a license(15).
The license applicant must provide their name and address with the legal description and global positioning coordinates of the land area intended for industrial hemp production.
Application fees start at $100 and increase depending on the number of noncontiguous locations.
Applicants must mail their application documents to:
West Virginia Department of Agriculture
1900 Kanawha Blvd.
East Charleston, WV 25305-0170
Industrial hemp license application forms are available for download at the West Virginia Department of Agriculture website.
Labeling Requirements
Per the West Virginia Department of Agriculture guidelines, hemp product labels must meet the following requirements:
CBD products

for consumption must meet labeling requirements for food or dietary supplements per

FDA

regulations.

Topical

CBD products

must meet the

FDA

's guidelines for

cosmetic products' warning statements

.

Product lots must be traceable to the plant's origin.

Product labels must be legible, clear, and printed in English.

Product labels must contain the generic or common name.

Product labels must clearly state whether the product contains CBD or

THC

.
The complete West Virginia Hemp Products Guide is available at the West Virginia Department of Agriculture website.
Buying CBD Legally
How to Choose CBD Products to Purchase
Consumers must confirm if a CBD brand provides its products' comprehensive third-party lab results on its official website.
A product's certificate of analysis (COA) contains third-party lab results that confirm the CBD product's potency.
The COA is a document that third-party laboratories issue to a CBD company to ensure that its products meet quality standards.
The COA results usually include terpene and cannabinoid profiles for consumers to verify the exact amount of CBD present and compare the results with what is on the package.
Most lab results include contaminant profiles that detail whether a brand's CBD product is free from harmful contaminants, such as pesticides, residual solvents, or heavy metals.
How to Read CBD Product Labels
Consumers must carefully read a product's label to see if the company provided the following information:
Manufacturer's name

Amount of CBD per serving

Net weight

Suggested usage

Batch number or code

List of ingredients

Type of CBD
Customers should look for these industry-standard details in CBD product labels. CBD brands that comply with these labeling requirements show that they are credible.
Some CBD brands include QR codes on their product's packaging for the customers' convenience. These scannable tags allow customers to compare a product's lab results with the CBD contents on product labels.


Where to Legally Buy CBD Products
Usually, customers can purchase high-quality CBD products from health and wellness retailers.
Consumers may also buy CBD from a specific brand's online shop.
Only one CBD oil store in West Virginia is listed in the Better Business Bureau(16):
A&T CBD Oil & Health Store Investments


Parkersburg, WV




Phone: (304) 615-9662
The BBB collects consumer reports and reviews on various businesses of a particular state(17).
Based on Google user reviews, some of the best CBD oil shops within the state include:
KALI Wellness


Huntington

, WV




Phone: +1 304-710-4300

Cap City CBD plus


Charleston

, WV




Phone: +1 304-345-7090

Glass Gone Wow


Morgantown

, WV




Phone: +1 304-241-1528
CBD Possession Limits
The legal status of CBD products in West Virginia only allows local customers to possess CBD or hemp oil products with less than 0.3% THC. Currently, West Virginia laws do not specify any limitations.
Meanwhile, based on the Medical Cannabis Program of West Virginia, patients with qualifying medical conditions may possess a 30-day supply, at most, of individual doses of medical marijuana(18).
Individuals who are not enrolled in a medical marijuana program yet possess any amount of medical marijuana may face penalties for misdemeanors, including prison sentences between 90 days and six months and fines of up to $1,000.
Is CBD Oil Legal in Other States?
Through the Farm Bill of 2018, the federal government legalized hemp cultivation in all 50 states. This law redefined hemp plants as cannabis with less than 0.3% THC content.
Individual states have their interpretation of the bill through their local laws. States keep their interpretations within FDA standards.
Retailers cannot sell CBD as dietary supplements or medication, per FDA regulation.
CBD state laws may have varying degrees of restrictions on the possession and manufacture of CBD. Failure to abide by local medical cannabis laws may result in appropriate fines.
Understanding CBD
What Is CBD?
CBD is a non-psychoactive component or cannabinoid found in cannabis plants. It is the second most abundant cannabis content besides THC.
Most CBD products found in licensed dispensaries are derived from industrial hemp plants instead of marijuana plants. Hemp contains less than 0.3% THC, while marijuana exceeds that limit.
Companies manufacture hemp extracts into different product forms. CBD products are available as tincture oils, topicals, gummies, pills, and vape juices.
Are There Differences Between Hemp and Marijuana?
Hemp plants and marijuana plants are varieties of Cannabis sativa plants. Their differences lie in their cannabinoid content.
Hemp has less than 0.3% THC and contains more CBD than marijuana. CBD is a non-psychoactive cannabinoid, while THC is a psychoactive substance. THC is the cannabinoid that makes consumers feel "high" upon using products rich in such compounds.
Compared to hemp plants, marijuana plants have more than 0.3% THC. Thus, marijuana-based products are federally illegal to possess and process.
Medical marijuana is only legal to qualified patients with medical marijuana cards, per 2018 Farm Bill guidelines.
What Are the Different Types of CBD?
Full-spectrum CBD includes all of the hemp plant's naturally occurring cannabinoids, including trace amounts of THC, flavonoids, terpenes, and fatty acids.
Broad-spectrum CBD contains almost the same components as full-spectrum CBD, except THC.
CBD isolate only has CBD after the hemp plant undergoes extraction methods to strip the plant of most of its components and naturally occurring cannabinoids.
What Are the Benefits of CBD Oil?
Several types of studies have looked at the purported benefits of CBD oil.
Researchers noted that CBD has potential therapeutic benefits, including anti-anxiety(19), anti-inflammatory(20), and analgesic properties(21).
Epidiolex remains the only FDA-approved CBD treatment for epilepsy and tuberous sclerosis complex with significant scientific backing(22).
Does CBD Oil Have Side Effects?
Although the World Health Organization gives CBD a good safety profile(23), CBD may have potential adverse effects, including(24):
Loss of appetite and gastrointestinal problems

Changes in alertness

Liver damage

Diarrhea

Nausea

Fatigue

Dry mouth

Drowsiness

Mood changes

Potential drug interactions
Conclusion
Similar to all 50 United States, West Virginia allows consumers to legally purchase CBD products that comply with the conditions described in the 2018 Farm Bill.
Federally legal CBD should only have trace amounts of THC, specifically less than 0.3% THC content on a dry weight basis.
Consumers must remember that CBD products are not medicines and have no FDA-approved medical benefits.
*The information in this article was based on findings retrieved on November 17, 2020. The legality and regulations for CBD may change without notice.
---
Farm Bill. U.S. Department of Agriculture. Retrieved from

https://www.usda.gov/farmbill

FAQ – Patients/Caregivers. West Virginia Department of Health & Human Resources – Bureau for Public Health – Office of Medical Cannabis. Retrieved from

https://dhhr.wv.gov/bph/Documents/MedicalCannabis/FAQ%20-%20Patients%20Caregivers.pdf

 

Senate Bill No. 447. West Virginia Legislature. Retrieved from

https://www.wvlegislature.gov/Bill_Text_HTML/2002_SESSIONS/RS/Bills/SB447%20SUB1%20eng.htm

Senate Bill 475. West Virginia Legislature. Retrieved from

https://www.wvlegislature.gov/Bill_Status/bills_text.cfm?billdoc=SB475%20SUB1%20ENR.htm&yr=2018&sesstype=RS&i=475

FDA Regulation of Cannabis and Cannabis-Derived Products, Including Cannabidiol (CBD). U.S. Food & Drug Association. 2020 Oct 1. Retrieved from

https://www.fda.gov/news-events/public-health-focus/fda-regulation-cannabis-and-cannabis-derived-products-including-cannabidiol-cbd

Senate Bill No. 447. Op cit

Comprehensive Drug Abuse Prevention and Control Act of 1970. FindLaw. 2019 February 4. Retrieved from

https://criminal.findlaw.com/criminal-charges/comprehensive-drug-abuse-prevention-and-control-act-of-1970.html

 

H.R.5485 – Hemp Farming Act of 2018. Congress.gov. Retrieved from

https://www.congress.gov/bill/115th-congress/house-bill/5485

FDA Regulation of Cannabis and Cannabis-Derived Products, Including Cannabidiol (CBD). Op cit

Senate Bill No. 447. Op cit

West Virginia Senate Bill 386. LegiScan. Retrieved from

https://legiscan.com/WV/bill/SB386/2017

Medical Cannabis Act. West Virginia Legislature. Retrieved from https://www.wvlegislature.gov/wvcode/code.cfm?chap=16A&art=2#01

Senate Bill 475. Op cit

Medical Cannabis Act. West Virginia Legislature. Retrieved from

https://www.wvlegislature.gov/wvcode/code.cfm?chap=16A&art=4#01

House Bill 2694. West Virginia Legislature. Retrieved from

https://www.wvlegislature.gov/Bill_Status/bills_text.cfm?billdoc=HB2694%20SUB%20ENR.htm&yr=2019&sesstype=RS&i=2694

Category: CBD Oil near WV, USA. Better Business Bureau. Retrieved from

https://www.bbb.org/search?filter_ratings=B&filter_state=WV&find_country=USA&find_entity=81000-800&find_id=81000-800&find_text=CBD%20Oil&find_type=Category&page=1&sort=Distance&touched=3

Mission and Vision. Better Business Bureau. Retrieved from

https://www.bbb.org/mission-and-vision

House Bill 2694. Op cit

R de Mello Schier, A., P de Oliveira Ribeiro, N., S Coutinho, D., Machado, S., Arias-Carrión, O., A Crippa, J., … & C Silva, A. (2014). Antidepressant-like and anxiolytic-like effects of cannabidiol: a chemical compound of Cannabis sativa. CNS & Neurological Disorders-Drug Targets (Formerly Current Drug Targets-CNS & Neurological Disorders), 13(6), 953-960.

Leizer, C., Ribnicky, D., Poulev, A., Dushenkov, S., & Raskin, I. (2000). The composition of hemp seed oil and its potential as an important source of nutrition. Journal of Nutraceuticals, functional & medical foods, 2(4), 35-53.

Maayah, Z. H., Takahara, S., Ferdaoussi, M., & Dyck, J. R. (2020). The anti-inflammatory and analgesic effects of formulated full-spectrum cannabis extract in the treatment of neuropathic pain associated with multiple sclerosis. Inflammation Research, 1-10.

National Academies of Sciences, Engineering, and Medicine. (2017). The health effects of cannabis and cannabinoids: the current state of evidence and recommendations for research. National Academies Press.

World Health Organization (WHO). (2018). Cannabidiol (CBD) Critical Review Report. https://www.who.int/medicines/access/controlled-substances/CannabidiolCriticalReview.pdf

Machado Bergamaschi, M., Helena Costa Queiroz, R., Waldo Zuardi, A., & Crippa, A. S. (2011). Safety and side effects of cannabidiol, a Cannabis sativa constituent. Current drug safety, 6(4), 237-249.
CBD Clinicals is reader-supported. When you buy through links on our site, we may earn an affiliate commission.
Learn more