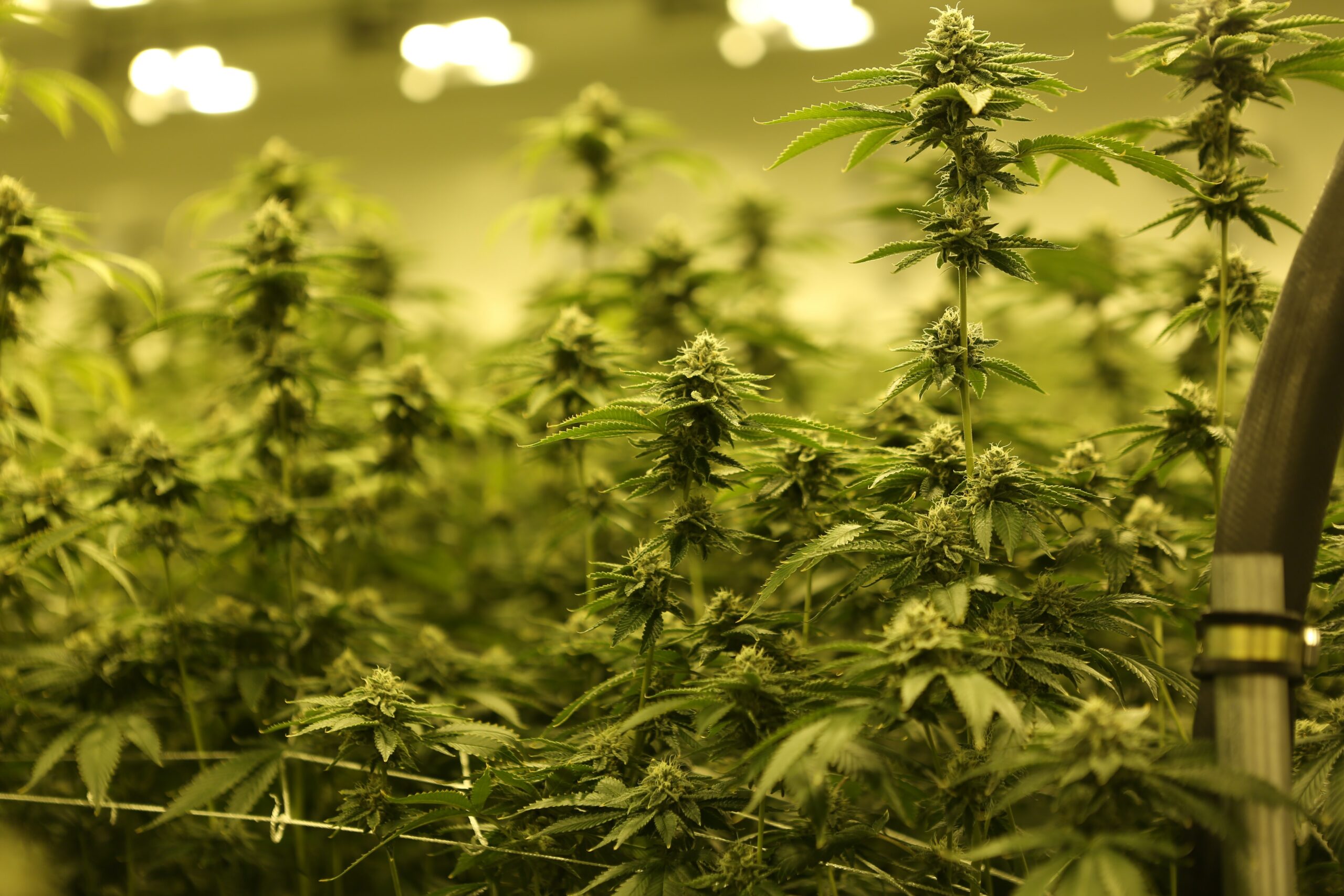 According to

federal law

, the sale and consumption of hemp-derived

CBD products

are legal in

Arkansas

,

provided that the products

meet the conditions stated in the 2018 Farm Bill(1)

.

The

Arkansas State Plant Board

(

ASPB

) requires hemp producers to have a license before cultivating and selling raw hemp and its byproducts.

Consumers in

Arkansas

can buy CBD without a prescription,

on the condition that

these products contain no more than 0.3%

THC

.

People can purchase

cannabidiol

from physical

dispensaries

and online shops. CBD

retailers

in

Arkansas

are available in

Little Rock

, Fayetteville,

Fort Smith

, Jonesboro,

Conway

, and Camden. 

Is
CBD Oil Legal
in
Arkansas
?
Purchasing and consuming hemp-derived CBD products in Arkansas is legal. 
In 2017, the Arkansas Industrial Hemp Act was passed, which introduced a research program to assess the economic and agricultural potential of hemp production in the state(2).
Arkansas generally follows federal laws concerning cannabidiol outlined in the 2018 Farm Bill(3). The bill declares that all 50 states can now legally cultivate, sell, and transport hemp-derived CBD.
Following the federal law, Arkansas categorizes cannabis based on the tetrahydrocannabinol (THC) content of the hemp plant. Cannabis that contains more than 0.3% THC is defined as marijuana, while those with less are considered hemp.
THC is the primary psychotropic compound in cannabis plants that affects the mental well-being of users who consume it(4).
A new law was passed by Arkansas in 2019, removing hemp-derived CBD products from the state's list of illegal substances(5). 
Along with earlier laws, this legislation made hemp CBD legal, making Arkansas more open to cannabidiol production. Consequently, CBD products in the state have become increasingly available both in physical stores and online CBD shops.
Arkansas CBD Laws
A few months after the 2018 Farm Bill's passage, the Arkansas State Plant Board (ASPB) was created. Under the Department of Agriculture, the group has been responsible for overseeing the state's hemp program since 2018.
According to the ASPB, hemp producers must possess a license to cultivate, process, and sell raw hemp and its byproducts.
Arkansas Medical Marijuana Amendment
Lawmakers first implemented marijuana prohibition laws in the state in 1923. During that year, states like Nevada, Oregon, and Washington also prohibited cannabis(6).
In 2016, Arkansas passed a law that allowed the medical use of marijuana under state law(7), allowing the use of cannabis according to the medical marijuana program. 
Patients qualified to receive marijuana treatment are those with medical conditions like cancer, glaucoma, ulcerative colitis, severe arthritis, and more.
A written certification from a licensed physician in Arkansas is required before patients are allowed to use cannabis. The legislation covers CBD oil products derived from marijuana plants.
House Bill 1778
House Bill 1778 saw the creation of the Arkansas Industrial Hemp Act and the beginning of a research program(8). Representative David Hillman wrote the law to encourage studies on the economic benefits of industrial hemp production in the state.
The bill was passed and became law in April 2017. Hillman based the law on Kentucky's hemp research program. 
House Bill 1518
House Bill 1518 was introduced by Representative Justin Boyd in February 2019 and was approved a month later(9). This bill removed industrial hemp-derived CBD products from the state's list of controlled substances. 
The new law further separated marijuana from hemp, making it legal for hemp farmers to cultivate, grow, and sell hemp-derived products.
Licensing Requirements
According to the Arkansas Department of Agriculture(10), aspiring industrial hemp growers and processors are required to submit the following:
A complete application form

A nonrefundable $50 application fee

A $200

industrial hemp

license fee

for every application approved
Besides the licensing fee, the department requires applicants to fulfill program fees before licensure. Approved growers are sent an invoice for the applied acreage fee, $100 for every greenhouse, and a GPS verification fee of $100 for every location ID.
Meanwhile, approved processors are sent an invoice for an applied processor fee and a GPS verification fee of $100 for every approved location ID.
All applicants need to read the program rules and the Arkansas Industrial Hemp Act before applying for a license. 
Visit their official website at www.agriculture.arkansas.gov for more information on these rules.
Testing Requirements
The Arkansas Department of Agriculture is tasked to sample and test the industrial hemp produced by its license holders(11). Hemp plants should not exceed the THC threshold of 0.3%, as stated in the 2018 Farm Bill.
The department is authorized to inspect and sample the license holder's hemp plots designated for harvest. All varieties are also tested to ensure that they comply with the approved 0.3 percent THC threshold in the United States.
Buying CBD
Legally
People can purchase cannabidiol almost anywhere in Arkansas. Retailers can sell CBD products even without a license, while buyers do not need a prescription.
However, due to current state policies, low-quality CBD products may also be rampant. 
Unscrupulous brands sell ineffective or harmful goods. There may be brands intentionally mislabeling the amount of CBD or THC in their products(12). 
A lack of third-party testing can lead to purchases of CBD products that may be laden with toxic chemical contaminants.
Thus, before deciding to purchase from a dispensary in Arkansas, it is best to check the customer reviews and testimonials.
Confirming the cannabinoid profile of a CBD product through lab reports is also essential. Reputable brands readily provide these third-party lab test results for transparency with their customers.
How to Choose Which CBD Products to Buy
There is a wide range of CBD hemp products sold on the market today. CBD in the form of gummies, topicals, capsules, tinctures, dabs, vapes, and bath products are available for purchase in retail stores.
The right cannabidiol product depends on an individual's intent, requirements, and lifestyle. For instance, CBD gummies are an ideal type for those who travel or are trying CBD for the first time.
Below are some of the most important things to keep in mind when looking for high-quality CBD products:
Ensure quality and safety by checking if the CBD products are third-party lab-tested

Check the THC level of the product on the label or on the Certificate of Analysis (COA)

The brand must provide a detailed description of product information on the website

Read the user reviews of the product to know how the product affected other users
In Arkansas, one does not need a prescription to purchase CBD products that have less than 0.3% THC. However, a physician's written recommendation is required for CBD products that have more than the legal THC percentage(13).
Where to Buy CBD Products Legally
There are more than thirty licensed dispensaries in the state of Arkansas. However, not all of them are currently operating. 
If there is no licensed dispensary nearby, consumers may find CBD in other places, such as health shops and vape stores.
The following are recommended CBD retailers in Arkansas:
Little Rock

– Vapor World

Little Rock

, Rogue Vapers, and Puffin Stuff

Fayetteville – White Oak Vapor, Smooth

Vapes

, and Matchbox

Smoke Shop

Fort Smith

– The Vapor Station,

Fort Smith

Vapor Co, and Vapor World

Fort Smith

Jonesboro – Vapor Six 27, Razor

Vapes

Jonesboro, and The Parthenon

Conway

– Tobacco Station and Natural State Glass Gallery

Camden – Starfire Studio Glass
Since the dispensary licenses are not yet finalized, these retail shops are the top choices to get CBD in Arkansas.
A convenient way of purchasing cannabidiol in Arkansas is through an online dispensary. Users can compare various products from the comfort of their homes.
Another advantage of shopping online is the ability to check third-party lab reports quickly. These lab results confirm the potency, cannabinoid and terpene profile, THC content, and potential contaminants of a CBD product.
Interested CBD buyers in Arkansas can also visit one of the local cannabidiol retailers and health stores. Shopping in person allows people to check the product physically before buying from a dispensary.


Frequently Asked Questions (FAQs)
What Is CBD?
Cannabidiol (CBD) is a cannabis compound derived for its supposed therapeutic effects. Researchers reviewed CBD and noted that it may help treat neuropsychiatric disorders, addiction, sleep problems, and anxiety(14). More evidence is needed to determine certain benefits, interactions, or long-term effects particularly for special populations.
What Is the Difference Between CBD and THC?
CBD is similar to THC in that they are both natural compounds (cannabinoids) present in cannabis plants. 
However, cannabidiol does not cause a person to feel "high." It is THC (tetrahydrocannabinol) that causes the psychoactive effects. 
THC is a controlled substance often illegal in most applications. Some CBD hemp products contain a small percentage of tetrahydrocannabinol. 
What Are the Different Types of CBD?
There are three forms of CBD for sale: full-spectrum, broad-spectrum, and CBD isolates. Each of these variants is used for different purposes.
Full-spectrum CBD contains the entire range of cannabinoids, including terpenes, flavonoids, and other minerals from cannabis plants. The full-spectrum variant is often associated with the "entourage effect," which is a concept that all cannabis and organic compounds are more effective when consumed together(15).
Some people prefer full-spectrum CBD because of the entourage effect. However, this type of CBD contains THC, which may show up in drug tests even in low doses.
Broad-spectrum CBD is the variant that contains all cannabis compounds, except for THC. Users who purchase broad-spectrum cannabidiol products are those who wish to avoid consuming the psychoactive compound.
Lastly, there are CBD isolates. These products go through a rigid extraction process that results in pure cannabidiol.
Due to its purity, CBD isolates are often sold as concentrates in powdered or crystalline form. People who buy isolates are those who only want to consume pure CBD.
Conclusion
Consumers in Arkansas can legally buy CBD products provided that they comply with the requirements prescribed by the 2018 Farm Bill. CBD products should not contain more than 0.3% THC to qualify as legal.
Interested buyers should keep in mind that the research on cannabidiol is currently ongoing. The Food and Drug Administration (FDA) has only recognized one CBD product, (Epidiolex)(16).
Consumers should seek help from a doctor before deciding to purchase and use any CBD product. Doing so can prevent complications and potential drug interactions with existing medications.
This article does not constitute legal or medical advice. Always double check local laws before purchasing, consuming, or transporting cannabinoids.
---
Hudak, J (2018, Dec. 14). The Farm Bill, hemp legalization and the status of CBD: An explainer. Retrieved from: https://www.brookings.edu/blog/fixgov/2018/12/14/the-farm-bill-hemp-and-cbd-explainer/

Arkansas State Legislature. HOUSE BILL 1778. Retrieved from: https://www.arkleg.state.ar.us/Acts/Document?type=pdf&act=981&ddBienniumSession=2017%2F2017R

Hudak, J (2018, Dec. 14). The Farm Bill, hemp legalization and the status of CBD: An explainer. op. cit.

Huestis M. A. (2007). Human cannabinoid pharmacokinetics. Chemistry & biodiversity, 4(8), 1770–1804. https://doi.org/10.1002/cbdv.200790152. https://www.ncbi.nlm.nih.gov/pmc/articles/PMC2689518/

Arkansas State Legislature. HOUSE BILL 1518. Retrieved from: https://www.arkleg.state.ar.us/Acts/Document?type=pdf&act=504&ddBienniumSession=2019%2F2019R

ProCon.org. Historical Timeline. History of Marijuana as Medicine – 2900 BC to Present. Retrieved from https://medicalmarijuana.procon.org/historical-timeline/#1900-1949

Arkansas Department of Health. THE ARKANSAS MEDICAL MARIJUANA AMENDMENT OF 2016. Retrieved from: https://www.healthy.arkansas.gov/images/uploads/pdf/Arkansas_Medical_Marijuana_Amendment_of_2016_-_searchable.pdf

Arkansas State Legislature. House Bill 1778. Retrieved from: https://www.arkleg.state.ar.us/Bills/Detail?ddBienniumSession=2017%2F2017R&measureno=HB1778

Arkansas State Legislature. HOUSE BILL 1518. op. cit.

Arkansas Department of Agriculture. Applications for the Hemp Program. Retrieved from: https://www.agriculture.arkansas.gov/plant-industries/feed-and-fertilizer-section/hemp-home/applications-for-the-hemp-program/

Arkansas Department of Agriculture. Arkansas Department of Agriculture Hemp Research Licensing Program Procedures for Determining Hemp Material Compliance and Disposal. Retrieved from: https://www.agriculture.arkansas.gov/wp-content/uploads/2020/08/2020-Hemp-Testing-Guidelines-SOP-AR-DEPT-OF-AGRI.pdf

Bonn-Miller, M. O., Loflin, M., Thomas, B. F., Marcu, J. P., Hyke, T., & Vandrey, R. (2017). Labeling Accuracy of Cannabidiol Extracts Sold Online. JAMA, 318(17), 1708–1709. https://doi.org/10.1001/jama.2017.11909. https://www.ncbi.nlm.nih.gov/pmc/articles/PMC5818782/

Arkansas Department of Health. Op cit.

Crippa, J. A., Guimarães, F. S., Campos, A. C., & Zuardi, A. W. (2018). Translational Investigation of the Therapeutic Potential of Cannabidiol (CBD): Toward a New Age. Frontiers in immunology, 9, 2009. https://doi.org/10.3389/fimmu.2018.02009. https://www.ncbi.nlm.nih.gov/pmc/articles/PMC6161644/

Russo E. B. (2019). The Case for the Entourage Effect and Conventional Breeding of Clinical Cannabis: No "Strain," No Gain. Frontiers in plant science, 9, 1969. https://doi.org/10.3389/fpls.2018.01969.

https://www.ncbi.nlm.nih.gov/pmc/articles/PMC6334252/

US Food and Drug Administration (2020, Oct. 1). FDA Regulation of Cannabis and Cannabis-Derived Products, Including Cannabidiol (CBD). Retrieved from: https://www.fda.gov/news-events/public-health-focus/fda-regulation-cannabis-and-cannabis-derived-products-including-cannabidiol-cbd
CBD Clinicals is reader-supported. When you buy through links on our site, we may earn an affiliate commission.
Learn more