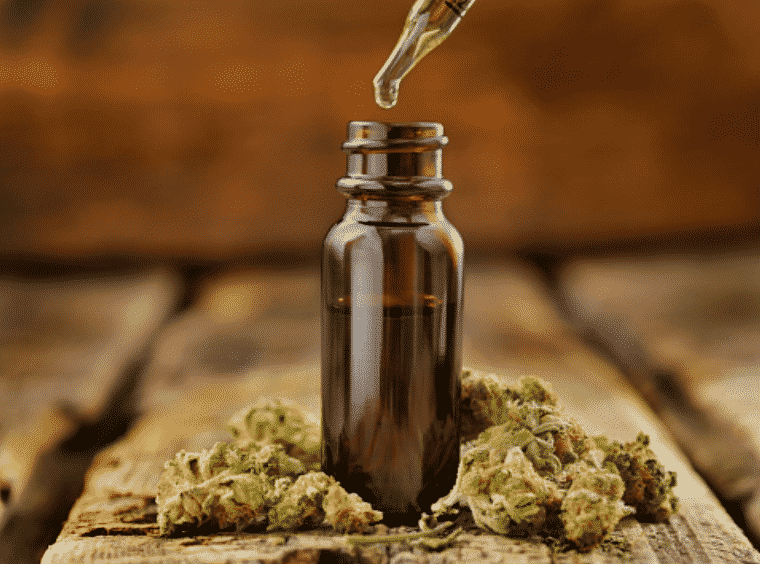 Federal laws

allow

New Hampshire

consumers aged 18 years and older to

buy CBD oil

(

cannabidiol

) since

the then US president, Donald Trump

, signed the

Farm Bill

of 2018

(1)

.

New Hampshire

defers to the

federal laws

and guidelines regarding CBD, making it legal for local

dispensaries

to sell CBD and

industrial hemp products

(2)

.

The

New Hampshire

Liquor Commission stated in 2019 that business organizations must comply with

federal laws

regarding CBD usage in food and drink

(3)

.

Consumers can buy

CBD oil products

without a prescription, granted that the products contain less than

0.3%

tetrahydrocannabinol (

THC

) by dry weight, considered as low

THC

level

(4)

.

Is CBD Legal in
New Hampshire
?
The legality of hemp-based CBD products in New Hampshire follows the federal guidelines of the 2018 Farm Bill.
Historically, the 1970 Federal Controlled Substances Act categorized hemp, marijuana, and all other cannabis varieties as Schedule I drugs(5).
The law defined Schedule I drugs as narcotics, substances, or potentially addictive and abusive chemicals with no accepted health benefits.
Congress legalized hemp cultivation through the Hemp Farming Act of 2018(6). This law differentiated hemp from marijuana.
The Hemp Farming Act redefined hemp plants as cannabis with less than 0.3% THC concentration by weight, while marijuana plants have more than that quantity.
Under new definitions, CBD derived from hemp plants no longer belonged to the Schedule I category. Still, marijuana-derived CBD remained illegal due to the high concentration of psychoactive cannabinoids.
Additionally, the 2018 Farm Bill's passage allowed the US Food and Drug Administration (FDA) to regulate CBD's distribution in stores.
While the FDA continues to reevaluate their stance on CBD products, companies cannot make any therapeutic claims about CBD products or market them as dietary supplements(7).
The FDA has previously issued warning messages to companies that made unproven claims about CBD as a treatment for medical conditions(8).
Companies in the CBD industry now include disclaimers on their websites to clarify that CBD is not medicine.
New Hampshire CBD Laws
In 2013, Gov. Maggie Hassan of the New Hampshire Legislature signed House Bill 573 (Chapter 241 of the Laws of 2013) as the legal basis for the New Hampshire Therapeutic Cannabis Program(9).
The same law is the legal basis for the New Hampshire Medical Marijuana Program. The program creates protective marijuana laws for qualified patients who use medical marijuana to treat debilitating medical conditions.
Later on, the 2018 Farm Bill, signed into law by former President Trump, affirmed CBD products' legality with less than 0.3% THC content by weight and distributed through licensed vendors only.
HB 573 (RSA 126-X)
The New Hampshire Legislature assigned the New Hampshire Department of Health and Human Services to oversee the Therapeutic Cannabis Program(10).
The Department's primary responsibilities are:
To issue registry identification cards and maintain the records of qualifying patients with certified qualifying

medical conditions

and associated symptoms

To issue registry identification cards to authorized caregivers of qualifying patients

To issue registration certificates to a maximum of four alternative treatment centers in NH for cultivating, producing, and dispensing

cannabis

to people involved
Licensing Requirements
A statement from the University of New Hampshire Cooperative Extension says that there is now a legal way to grow industrial hemp in the state(11).
Individuals seeking licensure for starting their own CBD business or personal consumption in New Hampshire must apply directly under the US Agricultural Marketing Service of the US Department of Agriculture(12).
Buying CBD
Legally
Customers must make some important considerations before buying CBD oil in New Hampshire. 
Customers must beware of products that use marketing terms like "100% organic" or "pure CBD oil" without clear proof.
How to Read CBD Product Labels
Consumers must carefully read a product's label and packaging to see if the company provided the following information:
Amount of CBD per serving

Net weight

Manufacturer's name

Batch number or code

List of ingredients

Suggested usage

Type of CBD
How to Decide Which CBD Products to Buy
Consumers should also look up the CBD brand before purchasing its products. A responsible CBD brand includes comprehensive lab test results of its products on its website.
Third-party lab results or a product's certificate of analysis (COA) confirms CBD products' potency.
The COA is a document that third-party labs issue a CBD company to ensure that its products meet quality standards.
The COA results typically include cannabinoid and terpene profiles for consumers to see the exact amount of CBD present and compare with the label.
Most lab results also include contaminant profiles that detail whether a brand's CBD product lacks harmful contaminants such as pesticides, heavy metals, or residual solvents.
Where to Buy CBD Products Legally
Customers can typically purchase high-quality CBD products from health and wellness retailers.
Some New Hampshire pharmacies sell CBD products that meet state law requirements on labeling and testing.
Consumers may also buy CBD online directly through a specific brand's shop.
Some of the best rated CBD stores in New Hampshire, according to the Better Business Bureau (BBB), include(13):
BLUEMOON Smoke Shop


Salem, NH




Phone: (603) 458-7997
AroMed Naturals, LLC


Hanover, NH




Phone: (802) 505-1405
Crayolex LLC


Chester, NH




Phone: (603) 609-0383
The BBB gathers consumer reports and reviews on various businesses of a particular state and only accredits credible stores(14).
CBD Possession Limits
The legal status of CBD products in New Hampshire allows local customers to possess unlimited amounts of CBD or hemp oil products.
Meanwhile, qualified medical marijuana patients with a medical marijuana card may possess up to two ounces or 56.7 grams of medical marijuana(15).
Is
CBD Oil Legal
in Other States?
The 2018 Farm Bill legalized hemp cultivation at the federal level in all 50 states. This law redefined hemp as cannabis with less than 0.3% THC content.
Individual states have their interpretation of this law while staying in line with FDA standards.
Retailers cannot market CBD as medication or dietary supplements, per FDA regulation.
State laws may place varying degrees of restriction on the manufacture and possession of CBD. Misdemeanors and failure to comply with local medical cannabis laws will result in appropriate fines.


Understanding CBD
What Is CBD?
CBD is a non-psychoactive cannabinoid or component found within cannabis plants.
Most CBD products sold on the market come from hemp plants than they are from marijuana plants.
Hemp plants have more CBD than marijuana plants, which explains why companies might source their CBD products from industrial hemp.
Companies will then manufacture hemp extracts in different product forms. Available CBD products include tincture oils, topicals, gummies, capsules, and vape juices.
How Are Marijuana and Hemp Different?
Although both marijuana plants and hemp plants are varieties of Cannabis sativa plants, their differences lie in their cannabinoid contents.
Hemp plants contain more CBD than marijuana plants. Conversely, marijuana plants contain more THC than hemp plants, which explains why marijuana-based products are federally illegal to possess and process.
CBD is non-psychoactive, while THC is psychoactive. THC is the component of cannabis plants that causes users to "get high" upon using products rich in such compounds.
What Are The Different Types of CBD?
Full-spectrum CBD contains all of the hemp plant's naturally occurring cannabinoids, including trace amounts of THC.
Broad-spectrum CBD contains most of the cannabinoids within the hemp plant, except THC.
CBD isolate only contains CBD after the hemp plant undergoes extraction methods to strip the plant of most of its naturally occurring cannabinoids.
What Makes Medical Marijuana and CBD Oil Different?
CBD oil derived from hemp typically has a THC content of less than 0.3%, while medical marijuana may exceed that limit.
Consumers do not need a medical marijuana card to purchase CBD oil.
What Are the Benefits of CBD Oil?
Several studies have looked at the purported benefits of CBD oil.
Researchers have discovered that CBD has potential therapeutic benefits for Alzheimer's disease(16), Crohn's disease(17), glaucoma(18), hepatitis C(19), and multiple sclerosis(20).
Epidiolex remains the only US FDA-approved CBD treatment for epilepsy with significant scientific backing(21).
Does CBD Oil Have Side Effects?
Although the World Health Organization has given CBD a good safety profile(22), CBD has potential adverse effects, including the following(23):
fatigue

nausea

diarrhea

dry mouth

drowsiness

liver damage

mood changes

changes in alertness

potential drug interactions

loss of appetite and gastrointestinal problems
Conclusion
Like in all 50 United States, New Hampshire consumers can legally purchase CBD products that meet the conditions established in the 2018 Farm Bill.
The standard condition for a CBD product's legal status is that it should only have trace amounts of THC, specifically less than 0.3% THC content on a dry weight basis.
*The information shared in this article was based on findings retrieved on November 12, 2020. The legality and regulations for CBD may change without notice.
---
Farm Bill. U.S. Department of Agriculture. Retrieved from

https://www.usda.gov/farmbill

Questions Presented to the Commission from NH Manufacturers and NH Retail Licensees. Relative to Beverage Manufacturing Ingredients and the Use of CBD as a Food Additive by NHLC Licensees. New Hampshire Liquor Commission. Retrieved from

https://www.nh.gov/liquor/enforcement/industry/documents/industry-circular-ingredients-revised-18-02.pdf

Ibid

FDA Regulation of Cannabis and Cannabis-Derived Products, Including Cannabidiol (CBD). U.S. Food & Drug Association. 2020 Oct 1. Retrieved from

https://www.fda.gov/news-events/public-health-focus/fda-regulation-cannabis-and-cannabis-derived-products-including-cannabidiol-cbd

Comprehensive Drug Abuse Prevention and Control Act of 1970. FindLaw. 2019 February 4. Retrieved from

https://criminal.findlaw.com/criminal-charges/comprehensive-drug-abuse-prevention-and-control-act-of-1970.html

H.R.5485 – Hemp Farming Act of 2018. Congress.gov. Retrieved from

https://www.congress.gov/bill/115th-congress/house-bill/5485

FDA Regulation of Cannabis and Cannabis-Derived Products, Including Cannabidiol (CBD). Op cit

Warning Letter – Curaleaf, Inc. U.S. Food & Drug Administration. 2019 July 22. Retrieved from

https://www.fda.gov/inspections-compliance-enforcement-and-criminal-investigations/warning-letters/curaleaf-inc-579289-07222019

Therapeutic Cannabis Program – Purpose and Mission. New Hampshire Department of Health and Human Services. Retrieved from

https://www.dhhs.nh.gov/oos/tcp/purpose.htm

Ibid

Hemp Production in New Hampshire Update. University of New Hampshire Cooperative Extension. Retrieved from

https://extension.unh.edu/blog/hemp-production-new-hampshire-update

Ibid

Better Business Bureau. Retrieved from

https://www.bbb.org/search?filter_ratings=D&filter_state=NH&find_country=USA&find_entity=81000-800&find_id=81000-800&find_loc=NH&find_text=CBD%20Oil&find_type=Category&page=1&sort=Distance&touched=2

Mission and Vision. Better Business Bureau. Retrieved from

https://www.bbb.org/mission-and-vision

Therapeutic Cannabis Program. New Hampshire Department of Health and Human Services. Retrieved from

https://www.dhhs.nh.gov/oos/tcp/index.htm

Cheng, D., Spiro, A. S., Jenner, A. M., Garner, B., & Karl, T. (2014). Long-term cannabidiol treatment prevents the development of social recognition memory deficits in Alzheimer's disease transgenic mice. Journal of Alzheimer's disease : JAD, 42(4), 1383–1396.

https://doi.org/10.3233/JAD-140921

Picardo, S., Kaplan, G. G., Sharkey, K. A., & Seow, C. H. (2019). Insights into the role of cannabis in the management of inflammatory bowel disease. Therapeutic advances in gastroenterology, 12, 1756284819870977.

https://doi.org/10.1177/1756284819870977

Miller, Sally et al. "Δ9-Tetrahydrocannabinol and Cannabidiol Differentially Regulate Intraocular Pressure." Investigative ophthalmology & visual science vol. 59,15 (2018): 5904-5911. doi:10.1167/iovs.18-24838

Lowe, H. I., Toyang, N. J., & McLaughlin, W. (2017). Potential of Cannabidiol for the Treatment of Viral Hepatitis. Pharmacognosy research, 9(1), 116–118.

https://doi.org/10.4103/0974-8490.199780

Rudroff, T., & Sosnoff, J. (2018). Cannabidiol to Improve Mobility in People with Multiple Sclerosis. Frontiers in neurology, 9, 183.

https://doi.org/10.3389/fneur.2018.00183

National Academies of Sciences, Engineering, and Medicine. (2017). The health effects of cannabis and cannabinoids: the current state of evidence and recommendations for research. National Academies Press.

World Health Organization (WHO). (2018). Cannabidiol (CBD) Critical Review Report.

https://www.who.int/medicines/access/controlled-substances/CannabidiolCriticalReview.pdf

Machado Bergamaschi, M., Helena Costa Queiroz, R., Waldo Zuardi, A., & Crippa, A. S. (2011). Safety and side effects of cannabidiol, a Cannabis sativa constituent. Current drug safety, 6(4), 237-249.
CBD Clinicals is reader-supported. When you buy through links on our site, we may earn an affiliate commission.
Learn more