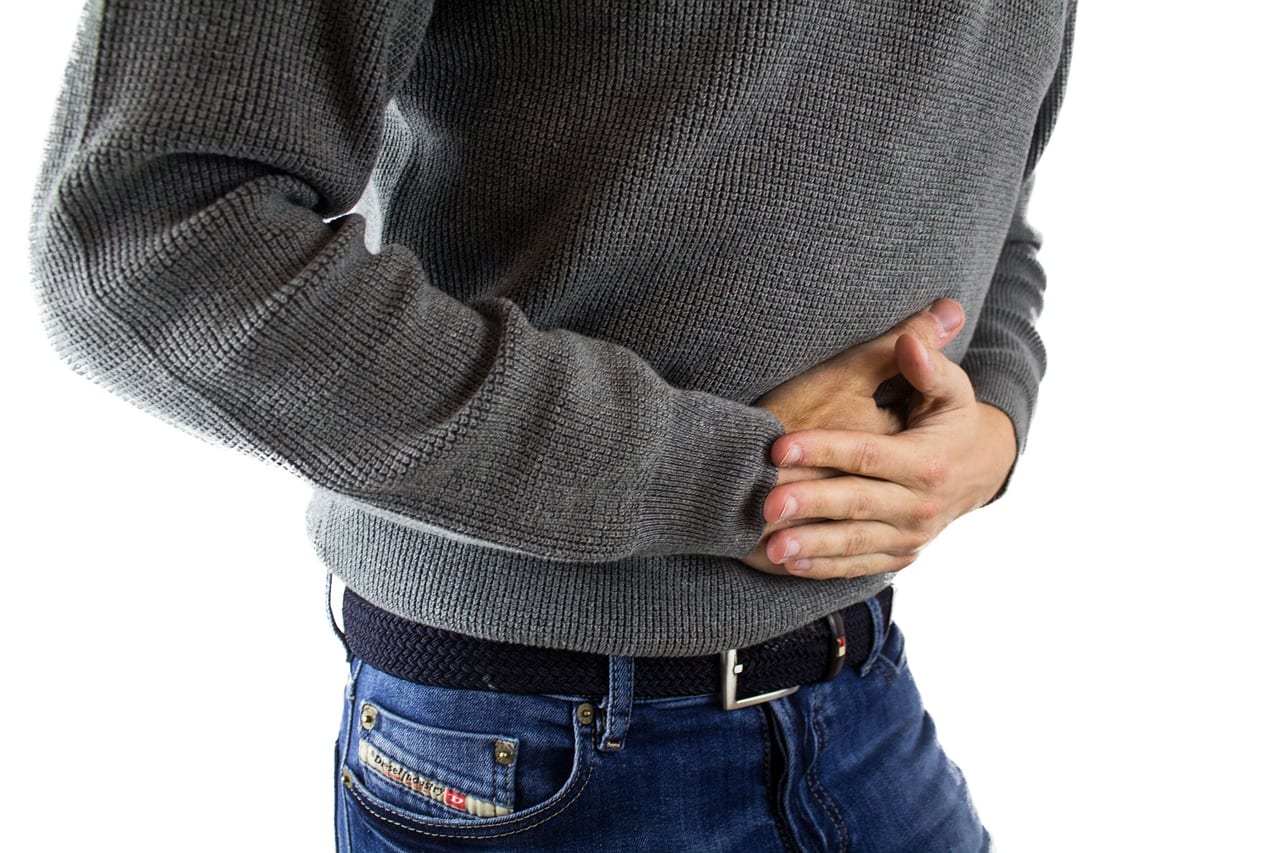 Can CBD help with gallbladder problems, and if so, how?
The gallbladder is a pear-shaped organ on the right side of the abdomen, beneath the liver. The gallbladder holds the bile, a digestive fluid that is released into the small intestine.
Gallbladder pain refers to any pain experienced due to a disease or injury affecting the gallbladder. 
Gallbladder pain can be dull or sharp, achy or crampy, and vary from mild to severe depending on the root cause. Gallbladder pain typically affects the abdomen, right flank, and back.
Gallstones are hardened deposits of substances found in bile formed in the gallbladder. Sizes of gallstones can be as small as a grain of sand to as large as a golf ball. 
Some gallstones may require gallbladder removal surgery. However, gallstones that do not cause symptoms usually do not need treatment(1).
Females are almost twice as likely to develop gallstones(2). About 25% of those who are morbidly obese have gallstones(3). 
Underlying diseases such as inflammatory bowel disease, liver disease, and cystic fibrosis can contribute to gallbladder disease, as well as several prescription medications(4).
Why Some People Are Turning to CBD for Gallbladder Issues
CBD has been shown to help treat symptoms linked to gallbladder issues by addressing gastrointestinal symptoms and healing leaky gut, reducing pain and inflammation, supporting metabolism, and promoting brain health.
CBD for Healing Leaky Gut
Leaky gut, characterized by inflammation, gas, bloating, abdominal pain, and fatigue, may contribute to the development of gallstones and other gastrointestinal (GI) diseases.
There is no medicine that can instantly heal a leaky gut. However, there are things that an individual can do to help the body heal itself, like the removal or reduction of stress and the avoidance of common food allergens. 
An individual can also take supplements to help the lining to heal, and a natural agent that can promote this action is CBD.
Cannabidiol is a non-psychotropic compound of Cannabis sativa, which has been demonstrated to protect intestinal cells against chemical or inflammatory damage. 
The results of a study showed that CBD might help restore intestinal barrier dysfunction and to restore intestinal barrier integrity through the involvement of the CB1 receptor(5).
The study also noted that CBD might help decrease intestinal permeability, a mechanism that is beneficial not only for leaky gut patients but also for those with inflammatory bowel diseases.
CBD for Pain Relief and Inflammation
Researchers of a study, published by the Federation of American Societies for Experimental Biology in 2017, investigated the antinociceptive (pain-blocking) and anti-inflammatory properties of CBD(6).   
The authors found that CBD could offer a novel therapy for ocular pain and inflammation with reduced CB1-mediated side effects.
Upon ingestion or administration, CBD binds to vanilloid receptors in the body, which are known to mediate pain perception, inflammation, and body temperature(7). 
CBD, as antinociceptive, can block the detection of painful or damaging stimuli by sensory neurons. This pain-killing effect is believed to last longer and is more effective than other analgesics. 
CBD for Metabolism
The endocannabinoid system (ECS) is made up of metabolic enzymes. The ECS impacts several metabolic functions, including energy storage, nutrient transport, and insulin sensitivity. 
A study published in 2012 in the World Journal of Gastroenterology demonstrated the association between metabolic syndrome and the development of gallstone disease(8).
CBD can aid in metabolism by stimulating the genes and proteins that hasten the breakdown of fat. 
A 2016 study, which was published in the Molecular and Cellular Biochemistry Journal, found that CBD caused "browning" in white fat cells and improved the expression of specific genes and proteins that promote brown fat(9).
Results of the said study suggested CBD may help amplify the breakdown of fats (lipolysis), increase heat production (thermogenesis), and reduce the formation of fat (lipogenesis).
The potential ability of CBD to help with the browning process of adipose tissues makes it an excellent supplement to a fasting regimen. 
CBD for Brain Health
A 2019 study in The Journal of Experimental Medicine showed the mind-gut connection and how it could impact the development of neurodegenerative disorders(10). 
Inflammation in the gut translates to inflammation in the brain, and brain inflammation is more likely to develop into neurodegenerative disease.
Meanwhile, CBD has been shown to promote brain health. Results of a 2018 study published in the journal Surgical Neurology International noted that CBD reduced the autonomic responses evoked by stress through the activation of 5HT1A (serotonin) receptors(11). 
The activation of serotonin (also called the 'happy' chemical) has been involved in the mechanism of action of anti-anxiety, antidepressant, and antipsychotic medications.
CBD's impact on these receptors makes it a potential therapeutic agent for individuals suffering from symptoms of addiction, PTSD, neuropathic pain, and schizophrenia. 
Conclusion
There is no study showing that CBD can be used as a treatment for gallbladder problems. 
However, several studies indicate that CBD may help treat symptoms linked to gallbladder issues by addressing gastrointestinal symptoms and healing leaky gut, reducing pain and inflammation, supporting metabolism, and promoting brain health.
Still, before using CBD as an adjunct therapy, or using CBD to address specific disorders, consult with a doctor experienced in cannabis use for advice.
---
Mayo Clinic. (2019, Aug 8). Gallstones. Retrieved from

https://www.mayoclinic.org/diseases-conditions/gallstones/symptoms-causes/syc-20354214

.

Shaffer EA. Epidemiology and risk factors for gallstone disease: has the paradigm changed in the 21st century?. Curr Gastroenterol Rep. 2005;7(2):132–140. DOI:10.1007/s11894-005-0051-8.

Li VK, Pulido N, Fajnwaks P, Szomstein S, Rosenthal R, Martinez-Duartez P. Predictors of gallstone formation after bariatric surgery: a multivariate analysis of risk factors comparing gastric bypass, gastric banding, and sleeve gastrectomy [published correction appears in Surg Endosc. 2009 Jul;23(7):1645. Martinez-Duartez, Pedro [added]]. Surg Endosc. 2009;23(7):1640–1644. DOI:10.1007/s00464-008-0204-6.

Stinton LM, Shaffer EA. Epidemiology of gallbladder disease: cholelithiasis and cancer. Gut Liver. 2012;6(2):172–187. DOI:10.5009/gnl.2012.6.2.172;Leitzmann MF, Tsai CJ, Stampfer MJ, Willett WC, Giovannucci E. Thiazide diuretics and the risk of gallbladder disease requiring surgery in women. Arch Intern Med. 2005;165(5):567–573. DOI:10.1001/archinte.165.5.567;Tsai CJ, Leitzmann MF, Willett WC, Giovannucci EL. Statin use and the risk of cholecystectomy in women. Gastroenterology. 2009;136(5):1593–1600. DOI:10.1053/j.gastro.2009.01.042.

Gigli S, Seguella L, Pesce M, et al. Cannabidiol restores intestinal barrier dysfunction and inhibits the apoptotic process induced by Clostridium difficile toxin A in Caco-2 cells. United European Gastroenterol J. 2017;5(8):1108–1115. DOI:10.1177/2050640617698622.

Thapa D et al. (2017, Apr 1). The Non-psychoactive Phytocannabinoid, Cannabidiol (CBD), and the Synthetic Derivatives, HU308 and CBD-DMH, Reduces Hyperalgesia and Inflammation in a Mouse Model of Corneal injury.

https://www.fasebj.org/doi/abs/10.1096/fasebj.31.1_supplement.811.7

.

Costa B, Giagnoni G, Franke C, Trovato AE, Colleoni M. Vanilloid TRPV1 receptor mediates the antihyperalgesic effect of the nonpsychoactive cannabinoid, cannabidiol, in a rat model of acute inflammation. Br J Pharmacol. 2004;143(2):247–250. DOI:10.1038/sj.bjp.0705920.

Chen LY, Qiao QH, Zhang SC, Chen YH, Chao GQ, Fang LZ. Metabolic syndrome and gallstone disease. World J Gastroenterol. 2012;18(31):4215–4220. DOI:10.3748/wjg.v18.i31.4215.

Parray, H.A., Yun, J.W. Cannabidiol promotes browning in 3T3-L1 adipocytes. Mol Cell Biochem 416, 131–139 (2016).

https://doi.org/10.1007/s11010-016-2702-5

.

Abdel-Haq R, Schlachetzki JCM, Glass CK, Mazmanian SK. Microbiome-microglia connections via the gut-brain axis. J Exp Med. 2019;216(1):41–59. DOIi:10.1084/jem.20180794.

Maroon J, Bost J. Review of the neurological benefits of phytocannabinoids. Surg Neurol Int. 2018;9:91. Published 2018 Apr 26. DOI:10.4103/sni.sni_45_18.
CBD Clinicals is reader-supported. When you buy through links on our site, we may earn an affiliate commission.
Learn more