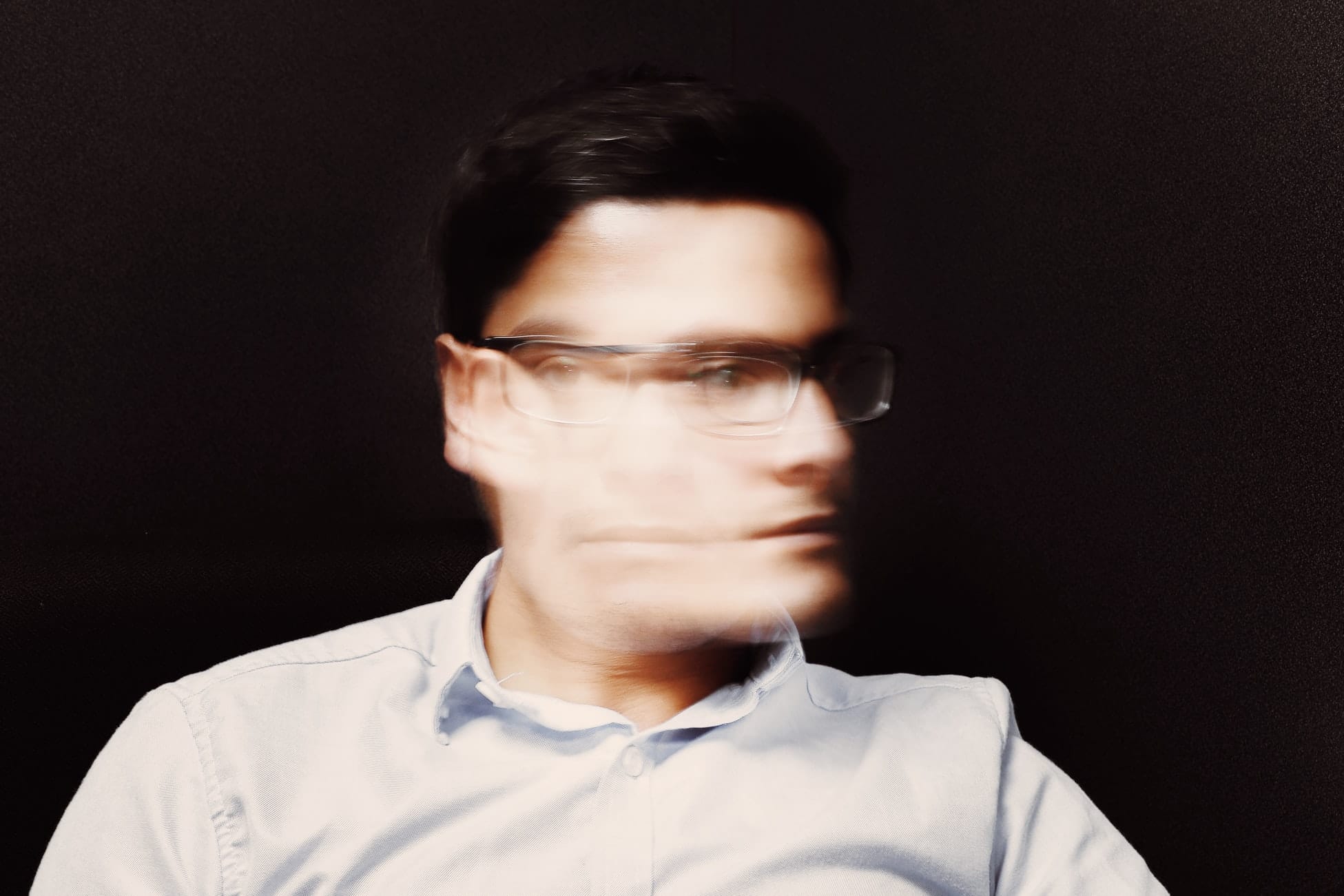 Can CBD help with bipolar spectrum disorders, and if so, how?
Bipolar disorder is a mental condition that is often associated with episodes of mood swings and extreme energy changes. It is a severe health problem in the United States with a lifetime prevalence of 3.9% in the general population

(1)

 and growing mortality rates

(2)

.

Lithium (Lithobid, Eskalith) has been used for bipolar disorder therapy since the 1960s and is the primary treatment for this condition. However, it does come with dangerous side effects, which is why approximately half of all patients discontinue its use

(3)

.

Bipolar patients who do not respond well to lithium and other psychosis medications are seeking alternative somatic treatments to help them cope with their disorder. Cannabidiol (CBD) is seen by many as a potential choice considering its neurological benefits.

In 2018, a review on both animal and human studies on the clinical uses of CBD for mental disorders found that CBD and THC demonstrate significant neuroprotective properties. The findings hint that products made from cannabidiol may be beneficial to individuals with bipolar spectrum disorders (4).
Best CBD for Bipolar Disorder
Why People Are Taking CBD for Bipolar Disorder
Bipolar spectrum disorders, or bipolar disorder, is a mental illness characterized by extreme mood changes. Common psychiatric symptoms that are associated with a person who is bipolar include manic episodes, elevated moods, and risky behavior.
In the United States, bipolar disorder is a significant public health problem with an estimated lifetime prevalence of 3.9% in the general population (5). A study in 2017 also confirms that the mortality rates in individuals with the disorder are increasing (6).
Lithium (Lithobid, Eskalith) has been used since the 1960s and is considered the cornerstone of maintenance treatment for the said condition. This popular medication, however, does come with side effects, with the most prevalent being renal disease, diarrhea, and tremors (7).
A study in 2018 states that half of all bipolar individuals taking lithium decide to stop their treatment despite its proven benefits. In the review, 54% out of 873 patients discontinued lithium therapy, with the majority claiming they did it due to the adverse effects it had on their bodies (8).
Doctors often prescribe antipsychotic medications in conjunction with lithium for added benefits. Although showing a positive effect, these conventional drugs may cause weight gain, dyskinesia, sedation, depression, and sexual dysfunction (9).
That is why patients who do not respond well to lithium therapy are seeking alternative somatic treatments to help them cope with their bipolar disorders. Cannabidiol, commonly known as CBD, is considered by many as a potent alternative due to its neurological benefits.
Researchers carried out a combination of scientific studies on both animals and humans in 2018. The research investigates the current clinical use of medical Cannabis and CBD for mental wellness.
The review found that phytocannabinoids, such as CBD and THC (tetrahydrocannabinol), demonstrate significant neuroprotective properties and disease reduction in various neurological conditions (10). These findings hint that products made from CBD may benefit people with bipolar disorders.
How CBD Oil Works to Help with Bipolar Disorders
The human brain relies on signaling molecules called neurotransmitters, which contribute in regulating a person's mood, feelings, thoughts, and behavior. What powers this system of neurotransmitters, along with its relevant receptors, is known as the endocannabinoid system (ECS) (11).
These transmitters are created within the body, which is why they are known as endocannabinoids. Anandamide and 2-AG are two main endocannabinoids that have been discovered and studied thoroughly.  
Clinical trial research has also shown that the human body also responds to external cannabinoids. These external cannabinoids are seen in CBD, which is extracted from the Cannabis sativa plant, including hemp and medical marijuana (12).
These exogenous cannabinoids mimic the same effects of endocannabinoids as they interact and communicate with receptors in the ECS. A few functions that are regulated by this system include moods, emotional responses, and neuroprotection.
Since the ECS plays a crucial role in many functions in the body, researchers believe that imbalances here are what causes health concerns to arise. This theory is also why case studies are being made around supplementing the endocannabinoid system with CBD to bring about its benefits (13).  
Although research studies on CBD for bipolar disorders are few and far between, it appears that cannabidiol generates a similar response in the body as with medications used in treating the condition. CBD is said to have neuroprotective properties that may alleviate the symptoms of bipolar affective disorder.
A study in 2015 investigates the anti-depressive qualities of CBD, which concluded that the compound lowered the symptoms of depressive episodes in mice. Likewise, studies also show how CBD offers neuroprotection, with anecdotal reports of patients consuming CBD to cope with the symptoms of depression and mania (14).
There are several studies in 2018 that show growing evidence of cannabidiol as a potential antipsychotic treatment. Reports further suggest that CBD does have neuroprotective effects, hinting that it could treat psychiatric conditions such as bipolar disorders (15-16).
The Pros and Cons of CBD Oil for Bipolar Disorders
The Pros
Studies mentioned earlier suggest that CBD provides neuroprotective properties and disease reduction that could alleviate symptoms related to bipolar disorders.

Since phytocannabinoids such as cannabidiol can contribute to regulating the transmitters in the ECS, CBD may be useful in managing hypomania and depressive symptoms in specific individuals.

Although it is a component of the Cannabis plant, CBD is a non-psychoactive agent and does not cause intoxication, unlike THC

(17)

.

CBD is safe for humans and has a much better side effect profile when used as a treatment for medical conditions

(18)

.
The Cons
There is no clear indication that CBD is a reliable treatment for bipolar disorders, primarily since most data are based on anecdotal reports.

As with any treatment, CBD may also have possible side effects, which include diarrhea, drowsiness, dry mouth, and reduced appetite.

The legal status of CBD is still under investigation, which means that existing federal laws can quickly change in the following months and years.
How CBD Oil Compares to Alternative Treatments for Bipolar Disorders
Lithium, together with antipsychotic prescription medications used in treating bipolar spectrum disorders, can effectively manage the symptoms related to the said condition. However, these treatments can have adverse reactions to the body, with the worse being kidney failure and tremors.
On the other hand, CBD offers a natural alternative to these synthetic drugs, possessing a relatively excellent safety profile. The World Health Organization (WHO) mentions that CBD is tolerated well in patients and that no signs of severe side effects or toxicity were noted with its use (19).
Currently, the only Food and Drug Administration (FDA) approved CBD product is Epidiolex, a medication used in treating seizure disorders. However, further research is underway on the potential use of CBD in various neurodegenerative and psychiatric diseases (20).
How to Choose the Right CBD for Bipolar Disorders
There are three types of CBD oil available right now, which are full-spectrum (CBD with traces of THC and other terpenes), broad-spectrum (CBD without THC), and isolates (pure CBD). Since THC is the primary psychoactive component of Cannabis, it may be best to avoid using CBD products that contain this chemical.
Broad-spectrum CBD oil or even isolates may be the best choice for people with bipolar disorders since they do not contain THC, which could amplify the condition.
Regardless of the CBD product recommended by their physicians, patients must be careful in selecting the right CBD for their needs.
The following factors are essential to ensure the safety and reliability of the CBD products purchased:
Research on the exact legal stipulations applicable to cannabis use in the area where it would be purchased and used.

Purchase only from legitimate and reliable big brands. The majority of companies that manufacture the best CBD oil products grow their hemp from their farm, or they purchase from licensed hemp producers.

When buying from an online store, do some research on product reviews first. When purchasing from a physical store or dispensary, check whether the store is authorized by the government to sell CBD.

One important thing to look for in CBD products is certification codes. Several certification authorities approve certain products only after some thorough screening tests.

Compare company claims about their products' potency with that of the third-party lab reports.

Consulting with a trusted medical professional who is experienced in CBD use is ideal before purchasing any CBD product.
Best CBD for Bipolar Disorder
CBD Dosage for Bipolar Disorders
The federal laws on CBD use are still in flux, which means that the FDA has not released a recommended dosage for its products. Some doctors state that CBD dosing is dependent on each individual, and may require a few tries to get it right.
Since there is no recommended dosage for CBD, the golden rule seems to revolve around taking it slow. It seems best to start with a low dose and gradually build this up over time until the patient experiences relief from their symptoms.
Medical experts suggest the following dosage ranges for bipolar disorders:
Low-Strength – mild

anxiety

or

depression

, periods of above-average stress, daily maintenance for asymptomatic bipolar disorder

Medium-Strength – moderate bipolar symptoms, high stress, depression,

insomnia

High-Strength – severe bipolar symptoms, anxiety, and insomnia
The majority of bipolar patients may find relief upon taking medium or high-strength CBD doses, but this still depends on each individual.
How to Take CBD Oil for Bipolar Disorders
CBD manufacturers invented various ways to consume their products. Today, CBD is available in different delivery formats that match personal requirements or preferences.
Here are the most common ways to take CBD oil for bipolar disorders.
CBD Tinctures
CBD placed in tinctures are the most prevalent forms of CBD supplements people can find because of how easy they are to administer. A dropper is often provided with these tinctures, allowing users to measure the number of drops suggested by their doctor.
CBD Capsules
Another popular way to consume CBD is through capsules because of how easy they are to include in a routine. Consuming CBD in this format is more convenient and straightforward than tinctures because the dose in each capsule is consistent.
CBD Vapes
There are also CBD oil vapes sold by some producers that provide an accelerated means for the compound to enter the body since it goes directly into the bloodstream. Although the effects of vaping CBD oil is felt in just a few minutes, its effects do not last as long as the tincture and capsule formats.
Conclusion
Bipolar disorder is a mental health illness that is generally identified by having extreme mood changes and shifts in energy levels. A person suffering from the disorder can show bipolar symptoms, which include elevated moods, excessive and fast-talking, increased energy and decreased need for sleep, hypomanic episodes, and risky behavior.
Bipolar disorders in the U.S. account for 3.9% in the general population, with mortality rates increasing according to a study in 2017.
Lithium is considered as the mainstay treatment for bipolar disorders and is often used together with antipsychotic medications. Despite being useful as mood stabilizers, these conventional drugs do come with side effects such as dyskinesia (strange movements of body parts), depressive episodes, sexual dysfunction, renal disease, and tremor.
Patients that are not responding well to such treatments are seeking alternative somatic therapy that can help them cope up with their bipolar condition. The use of Cannabis and CBD is considered by many as a potential alternative due to its neuroprotective properties.
Studies indicate that phytocannabinoids, including CBD and THC, demonstrate significant neurological benefits that could positively affect a range of neurological conditions. These findings suggest that CBD products may be an effective treatment for the symptoms of bipolar disorder.
As with any medication, patients with manic symptoms should always consult their doctors first before deciding to use CBD and apply it in their daily regimen.
---
Kessler RC, Berglund P, Demler O, Jin R, Merikangas KR, Walters EE. Lifetime prevalence and age-of-onset distributions of DSM-IV disorders in the National Comorbidity Survey Replication [published correction appears in Arch Gen Psychiatry. 2005 Jul;62(7):768. Merikangas, Kathleen R [added]]. Arch Gen Psychiatry. 2005;62(6):593‐602. doi:10.1001/archpsyc.62.6.593

Hayes JF, Marston L, Walters K, King MB, Osborn DPJ. Mortality gap for people with bipolar disorder and schizophrenia: UK-based cohort study 2000-2014. Br J Psychiatry. 2017;211(3):175‐181. doi:10.1192/bjp.bp.117.202606

Öhlund L, Ott M, Oja S, et al. Reasons for lithium discontinuation in men and women with bipolar disorder: a retrospective cohort study [published correction appears in BMC Psychiatry. 2018 Oct 3;18(1):322]. BMC Psychiatry. 2018;18(1):37. Published 2018 Feb 7. doi:10.1186/s12888-018-1622-1

Maroon J, Bost J. Review of the neurological benefits of phytocannabinoids. Surg Neurol Int. 2018;9:91. Published 2018 Apr 26. doi:10.4103/sni.sni_45_18

Kessler RC. et al. op. cit.

Hayes JF. et al. op. cit.

Jauhar S, Young AH. Controversies in bipolar disorder; role of second-generation antipsychotic for maintenance therapy. Int J Bipolar Disord. 2019;7(1):10. Published 2019 Mar 27. doi:10.1186/s40345-019-0145-0

Öhlund L. et al. op. cit.

Vacheron-Trystram MN, Braitman A, Cheref S, Auffray L. Antipsychotiques et troubles bipolaires [Antipsychotics in bipolar disorders]. Encephale. 2004;30(5):417‐424. doi:10.1016/s0013-7006(04)95456-5

Maroon J. et al. op. cit.

Lu HC, Mackie K. An Introduction to the Endogenous Cannabinoid System. Biol Psychiatry. 2016;79(7):516‐525. doi:10.1016/j.biopsych.2015.07.028

Khan MI, Sobocińska AA, Czarnecka AM, Król M, Botta B, Szczylik C. The Therapeutic Aspects of the Endocannabinoid System (ECS) for Cancer and their Development: From Nature to Laboratory. Curr Pharm Des. 2016;22(12):1756‐1766. doi:10.2174/1381612822666151211094901

Maroon J. et al. op. cit.

Ashton CH, Moore PB, Gallagher P, Young AH. Cannabinoids in bipolar affective disorder: a review and discussion of their therapeutic potential. J Psychopharmacol. 2005;19(3):293‐300. doi:10.1177/0269881105051541

Hahn B. The Potential of Cannabidiol Treatment for Cannabis Users With Recent-Onset Psychosis. Schizophr Bull. 2018;44(1):46‐53. doi:10.1093/schbul/sbx105

Mandolini GM, Lazzaretti M, Pigoni A, Oldani L, Delvecchio G, Brambilla P. Pharmacological properties of cannabidiol in the treatment of psychiatric disorders: a critical overview. Epidemiol Psychiatr Sci. 2018;27(4):327‐335. doi:10.1017/S2045796018000239

Huestis MA. Human cannabinoid pharmacokinetics. Chem Biodivers. 2007;4(8):1770‐1804. doi:10.1002/cbdv.200790152

Iffland K, Grotenhermen F. An Update on Safety and Side Effects of Cannabidiol: A Review of Clinical Data and Relevant Animal Studies. Cannabis Cannabinoid Res. 2017;2(1):139‐154. Published 2017 Jun 1. doi:10.1089/can.2016.0034

World Health Organization (June 2018). Cannabidiol (CBD) Critical Review Report. Retrieved from: https://www.who.int/medicines/access/controlled-substances/CannabidiolCriticalReview.pdf

Meissner H, Cascella M. Cannabidiol (CBD) [Updated 2020 Mar 9]. In: StatPearls [Internet]. Treasure Island (FL): StatPearls Publishing; 2020 Jan-. Available from: https://www.ncbi.nlm.nih.gov/books/NBK556048/
Prevention & Awareness
My Life with Bipolar Disorder and Journey to Recovery
July 7, 2015 July 6, 2015 Sarah Berendt
sarahberendtSarah Berendt is currently studying social work at Lourdes University in Sylvania, OH. She is founder and president of Active Minds at Lourdes University and a member of the Student Advisory Committee.
It was the second time ever that I was sitting across from a therapist; I was lost, confused, and terrified. She handed me two fairly large packets of paper, the top of one said Obsessive Compulsive Disorder and the other read Bipolar Disorder.
There were two possibilities, two mental illnesses, two definitions of what my life could mean. While reading the packet on Bipolar Disorder I began to cry: long periods of depression followed by periods of high energy, lack of control, racing thoughts, trouble concentrating and remembering, thinking of or attempting suicide — this piece of paper was describing my life.
A few months later, the diagnosis was confirmed by a psychiatrist and my journey had begun.
I was devastated to receive the diagnosis of Bipolar. I had truly believed that my life was now over, just as it had been beginning. I was sixteen years old and I felt like my future had been lost. Growing up, I believed that a mental illness meant failure, that someone who had problems couldn't be successful in life.
After years of therapy, I began to change my outlook and my whole life changed. I began to tell myself that I was going to prove society wrong, I could have a mental illness and I could be successful. I began reading books and memoirs about Bipolar and the authors soon became my heroes, I was determined that I would do something important with my life.
Every day is a battle between my emotions and my intellect. I question do I get out of bed, do I take my medications, do I eat breakfast, do I go to class and work? Every day is processes of talking myself through everything I need to do in order to survive — but every day I remind myself that I have a purpose in life. My passion of mental health advocacy has become my purpose and I have found my own recovery in the process of helping others.
"Learn from yesterday, live for today, hope for tomorrow." This quote by Albert Einstein was one of many that I painted on my bedroom walls during a manic episode.
When it comes to having a mental illness it is imperative that you learn from yesterday, live for today, and hope for tomorrow. I have learned many lessons along my road to recovery.
I now know, after I attempted to cut off all of my hair and dye it blue, that I am in no way a cosmetologist. I have learned that just because I spend hundreds of dollars on new art supplies doesn't make me a better artist.
I know that no matter how many times the voices in my head tell me that I'm ugly, it's only true if I give them power to make me believe that it is. I've learned that no matter how much I pick at my skin, hurt, or starve myself I will never be the perfect friend, daughter, or student.
Most importantly I have learned that my illness and my addictions don't define who I am. They have played a substantial role in my life and my successes and failures, but I am so much more than Bipolar. I am Sarah and that, to me, is the most powerful lesson that I ever could have learned.
For now, I will live for today with the healthy mind and body that I have worked so hard to achieve. As for the future, I will hope that I will continue to make a difference for those who are travelling the same path as I have and I will continue to live my life, as strong as I have ever been.
bipolar disorder recovery Student Advisory Committee
Suicide Prevention Month: I Am Not Bipolar
By Ashley Zavitz
Standard
Welcome to the Suicide Prevention Month blog series. During this awareness month, we'll be sharing stories from suicide survivors, suicide attempt survivors and mental health advocates. 
imagesMy name is Ashley and although I have bipolar disorder, I am not bipolar. This is a condition I have, and will have throughout the remainder of my life. But this is not an illness that comprises my identity. Not anymore.
I was first diagnosed with bipolar disorder in April 2011 when I was 20 years old. This came as a giant shock to me. My family and friends around me could see a definite shift in my personality, but I was so intertwined in my illness, I didn't think anything was out of the ordinary.
I enjoyed the manic highs, and while they always led to a giant and devastating crash, I thought they were worth it. I would become so creative, so outgoing, so "sped up." I would go 3-4 days before getting even a wink of sleep. To me, this was terrific.
These highs always got me into trouble and each time I got higher, the lows became lower. I could not see that my illness was becoming a part of me.
I was in and out of jobs, in and out of hospitals, in and out of my house, and on and off medications. I became a person almost no one could deal with, including me. But my patient family and friends stayed by my side and proved to me that I could live a normal, happy, fulfilling life.
To date, I've been hospitalized seven times and lived through three suicide attempts.
I used to think this made me cowardly and weak, but the more I talk about my story, the more I realize this gives me every ounce of strength.
I once hid myself in a closet for an entire day because I knew that's where monsters hid and I believed myself to be a monster. Now I openly discuss my story with anyone and everyone, because I know that there are others still out there hiding in the closet. I hope by sharing my own, I can give them the voice and courage they need to seek the help they need and deserve.
Since I began complying with my treatment regimen and became substance free, I have been able to return to that fulfilling life my friends and family always spoke of, and I always dreamed of.
I returned to school full-time in September 2013. This time around, I switched my major to psychology and have since realized how passionate I am about the field.
I have been able to keep the same job for almost 5 months now and I have started volunteering everywhere I can. I am a blogger for the International Bipolar Foundation, I lead the promotion and education for Active Minds at university, and I have just received a tremendous volunteer opportunity at CAMH (Centre for Addiction and Mental Health).
I would not be where I am today for it not for my support system. I have had access to tremendous care, including a mental health and addictions facility; and I have had tremendously patient professionals, family and friends. Although I don't believe in luck because I worked so hard to get to where I am, I do believe I am lucky in the sense I have the world's best support system possible.
Today, I am as happy, healthy and productive as possible, and I hope that I am proof to everyone out there that just because you have bipolar disorder does not mean that you are bipolar disorder.
Do you know someone in crisis? Contact the National Suicide Prevention Lifeline at 1-800-273-TALK (8255).
 Date October 1, 2014
 Author Ashley Zavitz
 Tags bipolar disorder, suicide prevention, suicide prevention month
bipolar disorder
Fighting For My Sister, Fighting For Me
By Elizabeth Williams
Standard
Elizabeth is a member of the Active Minds Student Advisory Committee and a chapter leader at the University Alaska at Anchorage. Learn more about the Student Advisory Committee. 
EWilliams1 I joined Active Minds my first week of college. "Why?" my family and friends asked. "For my sister," I always replied. "She has bipolar disorder."
Shortly before I had begun college, my sister had survived a mental health crisis that landed her in the mental health unit of the local hospital. She stayed there for a week, and every time I talked to her on the phone I felt helpless. I had never even heard of bipolar disorder before she was diagnosed. I didn't know how to encourage her. I didn't know what to do to help and what not to do to make her symptoms worse. I was in over my head and I hated myself for not being able to interact with someone I loved so much.
I promised myself I would never feel so helpless again. I would educate myself about mental health so the next time a loved one became sick, I would know what to do. I would not sit by and watch next time. I would get in and fight for them.
Continue Reading
 Date July 27, 2016
 Author Elizabeth Williams
 Tags bipolar disorder, depression, Student Advisory Committee
From the Speakers Bureau: What I Learned in the Yellow Jacket Nest
By Meg Hutchinson
Standard
meg blog pictureLast summer, while hiking with my sister and our three dogs, we stumbled into a nest of yellow jackets. They swarmed us, covering our bodies, stinging repeatedly as we hollered and fled down the mountain.
Safely back at the car, we shook the rest of them out of our pant legs. We loaded up on Benadryl. Everyone else seemed okay, but I felt like someone was stepping on my lungs. My mood dropped precipitously. I reassured my sister I was okay. I drove a few miles to our mom's house.
My mom was getting ready to leave as I arrived. I lay down on the couch. "I'm fine," I said. "I just need to lie down for a little while. You don't need to stay." I closed my eyes and waited. I felt like I might be dying but told myself that was ridiculous. Hadn't I been stung often as a kid? I could handle this. I shouldn't make anyone worry.
Continue Reading
 Date March 18, 2016
 Author Meg Hutchinson
 Tags Active Minds Speakers Bureau, bipolar disorder, Meg Hutchinson, recovery
Mental Health Monologues at Winona State University
By Robyn Suchy
Standard
MHM 2015Active Minds at Winona State University recently won Active Minds' Programming Innovation Award for their mental health story-sharing program, the Mental Health Monologues (check out their videos)! Based on the highly popular Vagina Monologues, students, faculty, and staff (some as actors and others as authors of the stories) brought mental health struggles to life by reading personal experiences with mental illness  in a theatrical setting.
The overall goal of this program was to "erase the stigma surrounding mental health and show that there is hope of treatment and recovery for mental illness." They hoped that this emotionally-charged public presentation of personal stories would reveal the ways in which mental illness affects different people, whether they are personally struggling or supporting a loved one.
Continue Reading
 Date December 21, 2015
 Author Robyn Suchy
 Tags anxiety, bipolar disorder, depression, eating disorders, programming, story sharing
The White Balloon Could be Coming to Your Campus
By Libbi Ethier
Standard
white balloonLooking for a creative way to start a conversation about mental health and engage a large population in your community or on your campus? Active Minds at Rochester Institute of Technology may have found one of the most creative ways yet to engage their campus, get the word out about their chapter, and educate their peers at the same time: they brought The White Balloon to their campus.
The goal of this program was to inform peers about the proportion of college students who live with mental illness in the United States. They accomplished this goal in three ways: balloons, mystery, and social media.
Continue Reading
 Date October 15, 2015
 Author Libbi Ethier
 Tags anxiety, bipolar disorder, depression, eating disorders, mental health, Mental Health 
Awareness Month, programming, Schizophrenia, substance abuse, suicide prevention
My Life with Bipolar Disorder and Journey to Recovery
By Sarah Berendt
Standard
sarahberendtSarah Berendt is currently studying social work at Lourdes University in Sylvania, OH. She is founder and president of Active Minds at Lourdes University and a member of the Student Advisory Committee.
It was the second time ever that I was sitting across from a therapist; I was lost, confused, and terrified. She handed me two fairly large packets of paper, the top of one said Obsessive Compulsive Disorder and the other read Bipolar Disorder.
There were two possibilities, two mental illnesses, two definitions of what my life could mean. While reading the packet on Bipolar Disorder I began to cry: long periods of depression followed by periods of high energy, lack of control, racing thoughts, trouble concentrating and remembering, thinking of or attempting suicide — this piece of paper was describing my life.
A few months later, the diagnosis was confirmed by a psychiatrist and my journey had begun.
Continue Reading
 Date July 7, 2015
 Author Sarah Berendt
 Tags bipolar disorder, recovery, Student Advisory Committee
Mental Health News Round Up: June 5
By Kathryn DeWitt
Standard
Anxious Students Strain College Mental Health Centers
A new report from Penn State reveals that anxiety is biggest concern for students seeking help at campus counseling centers. Counseling centers work to alleviate the pressures of the influx of students and provide innovative ways to encourage de-stressing.
Did John Nash's schizophrenia boost his 'beautiful mind'?
John Nash, the mathematician who rose to fame with the movie "A Beautiful Mind," recently passed away with his wife in a car accident.  As people begin to investigate his legacy, a debate about mental health disorders and creativity emerges. 
Continue Reading
 Date June 5, 2015
 Author Kathryn DeWitt
 Tags anxiety, bipolar disorder, mental health news, Schizophrenia, substance abuse
5 Things You Might Not Know About Borderline Personality Disorder
By Stacy Pershall
Standard
May is Borderline Personality Disorder Awareness Month! Stacy Pershall, a member of the Active Minds Speakers Bureau who has a diagnosis of BPD, shares 5 things you should know about this oft-misunderstood disorder. Bring Stacy to your campus to speak today!
url 1. The disorder got its name from psychoanalyst Otto Kernberg, when Freudian therapists observed that people with BPD "came apart on the couch" and theorized that they were on the borderline between neurosis and psychosis. Now that we know more about psychology than we did in the 1960s (thank goodness), therapists have suggested renaming BPD something more accurate and with less stigma attached. Suggested names include "Emotion Dysregulation Disorder" and "Complex PTSD", as people with the disorder have often experienced early trauma.
People with BPD are not intentionally manipulative, even when they do things like threaten suicide if you leave. They might know that such behavior is perceived as manipulative, but that doesn't help a person with untreated BPD control the impulse to avoid abandonment in the moment. What you perceive as manipulation comes from fear, with anger as a secondary emotion. Continue Reading
 Date May 11, 2015
 Author Stacy Pershall
 Tags bipolar disorder, Borderline Personality Disorder, mental health news, research, treatment
Mental Health News Round-Up: May 8
By Kathryn DeWitt
Standard
On a Brother's Suicide: 'I Wish I Had Never Told Him to Go to School's Counseling Center'
A sister reflects on how William and Mary's harsh mental health policies affected her brother's mental state. She reflects on the difference between how a physical health and mental health problem and the "[trust that] the university at which you've chosen to study will support you in your path to adulthood and above all, protect you so that you reach adulthood."
Yale University Eases Return Policies for Students who Withdraw for Mental Health Reasons
After a great deal of backlash over leave of absence policies that ultimately contributed to the kind of tragedy they intend to avoid, Yale is making comprehensive changes to better support student welfare. Some changes involve the requirement for students to take courses while they are away, the name "readmission," and the length of time students have to decide about taking time off school.
Continue Reading
 Date May 8, 2015
 Author Kathryn DeWitt
 Tags bipolar disorder, depression, mental health, mental health news, research, 
Schizophrenia, treatment
Passion Pit's Michael Angelakos: Fighting Stigma through Music
By Maura Molish
Standard
michael-angelakosI'm just working with what I've been given
It's not my fault, I'm happy
Don't call me crazy, I'm happy
You've probably heard of the band Passion Pit. They've produced hit songs 'Take a Walk,' 'Sleepyhead' and 'Carried Away.' Their second album Gossamer, released in 2012, reached number one on Billboard's Top Digital Albums chart. The band has performed at music festivals such as Lollapalooza, Firefly and Coachella.
What you may not know is that Passion Pit's lead singer struggles every day with mental illness. Michael Angelakos was diagnosed with bipolar disorder at the age of 17. After two years of struggling with the disorder, he tried to take his life at the age of 19, while attending Boston's Emerson College. After his attempt, Michael went on medication for his bipolar disorder.
Continue Reading
 Date March 17, 2015
 Author Maura Molish
 Tags bipolar disorder, depression, media, mental health, stigma, treatment
Program Bank Spotlight: iSupport Bracelet Campaign
By Jaclyn Webber
Standard
1962804_748149121863433_2142951318_nHave you heard about Active Minds at UCLA's iSupport Bracelet Campaign? Chapter members made and sold friendship bracelets to show love, support and awareness of mental health conditions.
Each bracelet is created with special colors to bring awareness to a different mental health conditions. Students can request and receive a custom-made bracelet supporting a specific condition (or multiple conditions). For example, for students requesting bracelets in support of substance abuse awareness, the chapter members create a bracelet primarily in the color red, the official color for substance abuse awareness.
By selling these bracelets on campus, Active Minds at UCLA is educating its community about mental health and raising funds at the same time — surpassing its fundraising goal of $1,000. Continue Reading
 Date March 16, 2015
 Author Jaclyn Webber
 Tags anxiety, bipolar disorder, depression, eating disorders, fundraising, mental health, mood disorders, PTSD, Schizophrenia, self-care, social anxiety, stigma, substance abuse, suicide prevention
CBD Clinicals is reader-supported. When you buy through links on our site, we may earn an affiliate commission.
Learn more