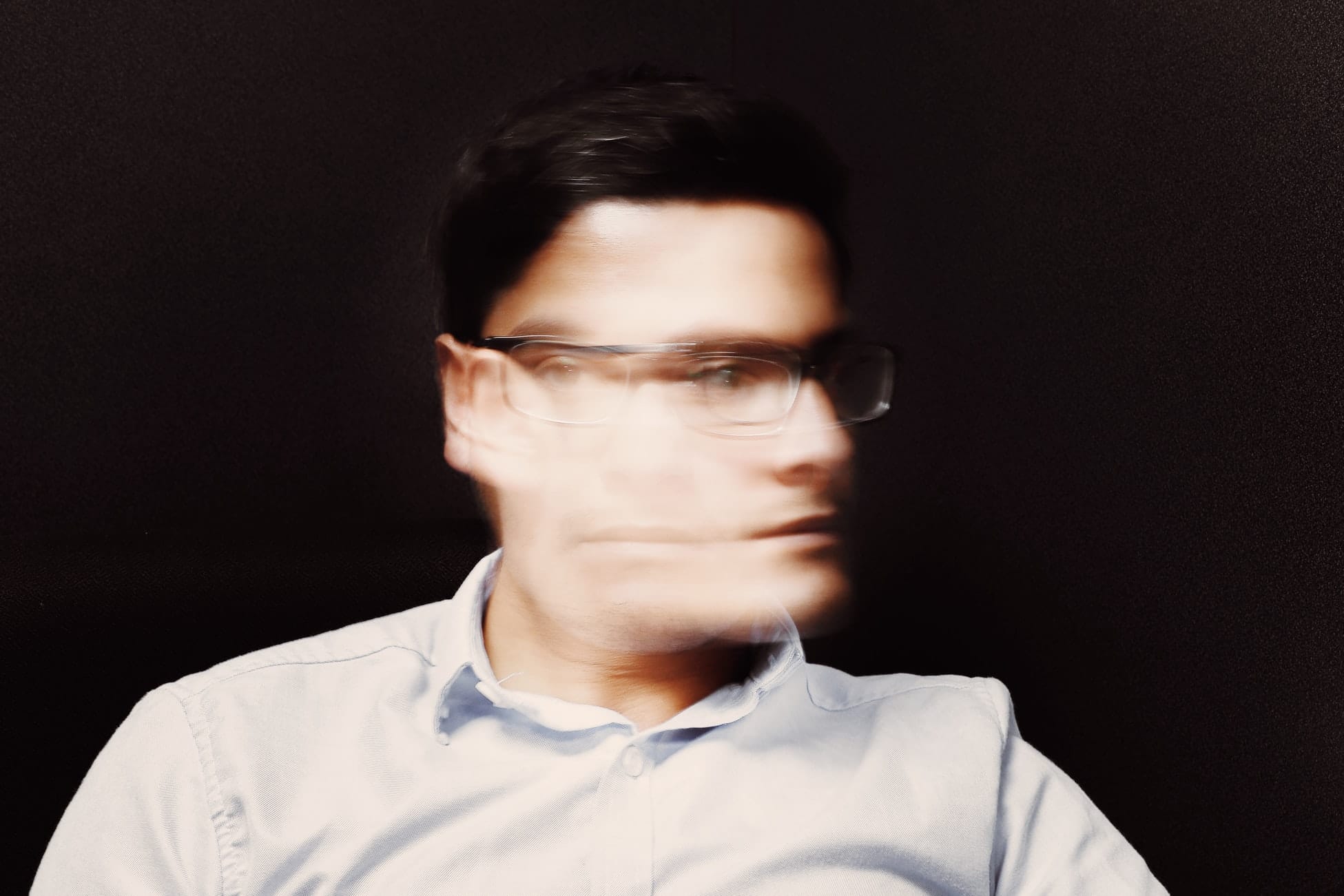 Can CBD help with bipolar spectrum disorders?
Bipolar disorder is a mental condition that is often associated with episodes of mood swings and extreme energy changes. It is a severe health problem in the United States with a lifetime prevalence of 3.9% in the general population

(1)

 and growing mortality rates

(2)

.

Lithium (Lithobid, Eskalith) has been used for bipolar disorder therapy since the 1960s and is the primary treatment for this condition. However, it does come with dangerous side effects, which is why approximately half of all patients discontinue its use

(3)

.

Bipolar patients who do not respond well to lithium and other psychosis medications are seeking alternative somatic treatments to help them cope with their disorder. Cannabidiol (CBD) is seen by many as a potential choice considering its neurological benefits.

In 2018, a review on both animal and human studies on the clinical uses of CBD for mental disorders found that CBD and THC demonstrate significant neuroprotective properties. The findings hint that products made from cannabidiol may be beneficial to individuals with bipolar spectrum disorders (4).

Why People Are Taking CBD for Bipolar Disorder
Bipolar spectrum disorders, or bipolar disorder, is a mental illness characterized by extreme mood changes. Common psychiatric symptoms that are associated with a person who is bipolar include manic episodes, elevated moods, and risky behavior.
In the United States, bipolar disorder is a significant public health problem with an estimated lifetime prevalence of 3.9% in the general population (5). A study in 2017 also confirms that the mortality rates in individuals with the disorder are increasing (6).
Lithium (Lithobid, Eskalith) has been used since the 1960s and is considered the cornerstone of maintenance treatment for the said condition. This popular medication, however, does come with side effects, with the most prevalent being renal disease, diarrhea, and tremors (7).
A study in 2018 states that half of all bipolar individuals taking lithium decide to stop their treatment despite its proven benefits. In the review, 54% out of 873 patients discontinued lithium therapy, with the majority claiming they did it due to the adverse effects it had on their bodies (8).
Doctors often prescribe antipsychotic medications in conjunction with lithium for added benefits. Although showing a positive effect, these conventional drugs may cause weight gain, dyskinesia, sedation, depression, and sexual dysfunction (9).
That is why patients who do not respond well to lithium therapy are seeking alternative somatic treatments to help them cope with their bipolar disorders. Cannabidiol, commonly known as CBD, is considered by many as a potent alternative due to its neurological benefits.
Researchers carried out a combination of scientific studies on both animals and humans in 2018. The research investigates the current clinical use of medical Cannabis and CBD for mental wellness.
The review found that phytocannabinoids, such as CBD and THC (tetrahydrocannabinol), demonstrate significant neuroprotective properties and disease reduction in various neurological conditions (10). These findings hint that products made from CBD may benefit people with bipolar disorders.
How CBD Oil Works to Help with Bipolar Disorders
The human brain relies on signaling molecules called neurotransmitters, which contribute in regulating a person's mood, feelings, thoughts, and behavior. What powers this system of neurotransmitters, along with its relevant receptors, is known as the endocannabinoid system (ECS) (11).
These transmitters are created within the body, which is why they are known as endocannabinoids. Anandamide and 2-AG are two main endocannabinoids that have been discovered and studied thoroughly.  
Clinical trial research has also shown that the human body also responds to external cannabinoids. These external cannabinoids are seen in CBD, which is extracted from the Cannabis sativa plant, including hemp and medical marijuana (12).
These exogenous cannabinoids mimic the same effects of endocannabinoids as they interact and communicate with receptors in the ECS. A few functions that are regulated by this system include moods, emotional responses, and neuroprotection.
Since the ECS plays a crucial role in many functions in the body, researchers believe that imbalances here are what causes health concerns to arise. This theory is also why case studies are being made around supplementing the endocannabinoid system with CBD to bring about its benefits (13).  
Although research studies on CBD for bipolar disorders are few and far between, it appears that cannabidiol generates a similar response in the body as with medications used in treating the condition. CBD is said to have neuroprotective properties that may alleviate the symptoms of bipolar affective disorder.
A study in 2015 investigates the anti-depressive qualities of CBD, which concluded that the compound lowered the symptoms of depressive episodes in mice. Likewise, studies also show how CBD offers neuroprotection, with anecdotal reports of patients consuming CBD to cope with the symptoms of depression and mania (14).
There are several studies in 2018 that show growing evidence of cannabidiol as a potential antipsychotic treatment. Reports further suggest that CBD does have neuroprotective effects, hinting that it could treat psychiatric conditions such as bipolar disorders (15-16).
The Pros and Cons of CBD Oil for Bipolar Disorders
The Pros
Studies mentioned earlier suggest that CBD provides neuroprotective properties and disease reduction that could alleviate symptoms related to bipolar disorders.

Since phytocannabinoids such as cannabidiol can contribute to regulating the transmitters in the ECS, CBD may be useful in managing hypomania and depressive symptoms in specific individuals.

Although it is a component of the Cannabis plant, CBD is a non-psychoactive agent and does not cause intoxication, unlike THC

(17)

.

CBD is safe for humans and has a much better side effect profile when used as a treatment for medical conditions

(18)

.
The Cons
There is no clear indication that CBD is a reliable treatment for bipolar disorders, primarily since most data are based on anecdotal reports.

As with any treatment, CBD may also have possible side effects, which include diarrhea, drowsiness, dry mouth, and reduced appetite.

The legal status of CBD is still under investigation, which means that existing federal laws can quickly change in the following months and years.
How CBD Oil Compares to Alternative Treatments for Bipolar Disorders
Lithium, together with antipsychotic prescription medications used in treating bipolar spectrum disorders, can effectively manage the symptoms related to the said condition. However, these treatments can have adverse reactions to the body, with the worse being kidney failure and tremors.
On the other hand, CBD offers a natural alternative to these synthetic drugs, possessing a relatively excellent safety profile. The World Health Organization (WHO) mentions that CBD is tolerated well in patients and that no signs of severe side effects or toxicity were noted with its use (19).
Currently, the only Food and Drug Administration (FDA) approved CBD product is Epidiolex, a medication used in treating seizure disorders. However, further research is underway on the potential use of CBD in various neurodegenerative and psychiatric diseases (20).
How to Choose the Right CBD for Bipolar Disorders
There are three types of CBD oil available right now, which are full-spectrum (CBD with traces of THC and other terpenes), broad-spectrum (CBD without THC), and isolates (pure CBD). Since THC is the primary psychoactive component of Cannabis, it may be best to avoid using CBD products that contain this chemical.
Broad-spectrum CBD oil or even isolates may be the best choice for people with bipolar disorders since they do not contain THC, which could amplify the condition.
Regardless of the CBD product recommended by their physicians, patients must be careful in selecting the right CBD for their needs.
The following factors are essential to ensure the safety and reliability of the CBD products purchased:
Research on the exact legal stipulations applicable to cannabis use in the area where it would be purchased and used.

Purchase only from legitimate and reliable big brands. The majority of companies that manufacture the best CBD oil products grow their hemp from their farm, or they purchase from licensed hemp producers.

When buying from an online store, do some research on product reviews first. When purchasing from a physical store or dispensary, check whether the store is authorized by the government to sell CBD.

One important thing to look for in CBD products is certification codes. Several certification authorities approve certain products only after some thorough screening tests.

Compare company claims about their products' potency with that of the third-party lab reports.

Consulting with a trusted medical professional who is experienced in CBD use is ideal before purchasing any CBD product.

CBD Dosage for Bipolar Disorders
The federal laws on CBD use are still in flux, which means that the FDA has not released a recommended dosage for its products. Some doctors state that CBD dosing is dependent on each individual, and may require a few tries to get it right.
Since there is no recommended dosage for CBD, the golden rule seems to revolve around taking it slow. It seems best to start with a low dose and gradually build this up over time until the patient experiences relief from their symptoms.
Medical experts suggest the following dosage ranges for bipolar disorders:
Low-Strength – mild

anxiety

or

depression

, periods of above-average stress, daily maintenance for asymptomatic bipolar disorder

Medium-Strength – moderate bipolar symptoms, high stress, depression,

insomnia

High-Strength – severe bipolar symptoms, anxiety, and insomnia
The majority of bipolar patients may find relief upon taking medium or high-strength CBD doses, but this still depends on each individual.
How to Take CBD Oil for Bipolar Disorders
CBD manufacturers invented various ways to consume their products. Today, CBD is available in different delivery formats that match personal requirements or preferences.
Here are the most common ways to take CBD oil for bipolar disorders.
CBD Tinctures
CBD placed in tinctures are the most prevalent forms of CBD supplements people can find because of how easy they are to administer. A dropper is often provided with these tinctures, allowing users to measure the number of drops suggested by their doctor.
CBD Capsules
Another popular way to consume CBD is through capsules because of how easy they are to include in a routine. Consuming CBD in this format is more convenient and straightforward than tinctures because the dose in each capsule is consistent.
CBD Vapes
There are also CBD oil vapes sold by some producers that provide an accelerated means for the compound to enter the body since it goes directly into the bloodstream. Although the effects of vaping CBD oil is felt in just a few minutes, its effects do not last as long as the tincture and capsule formats.
Conclusion
Bipolar disorder is a mental health illness that is generally identified by having extreme mood changes and shifts in energy levels. A person suffering from the disorder can show bipolar symptoms, which include elevated moods, excessive and fast-talking, increased energy and decreased need for sleep, hypomanic episodes, and risky behavior.
Bipolar disorders in the U.S. account for 3.9% in the general population, with mortality rates increasing according to a study in 2017.
Lithium is considered as the mainstay treatment for bipolar disorders and is often used together with antipsychotic medications. Despite being useful as mood stabilizers, these conventional drugs do come with side effects such as dyskinesia (strange movements of body parts), depressive episodes, sexual dysfunction, renal disease, and tremor.
Patients that are not responding well to such treatments are seeking alternative somatic therapy that can help them cope up with their bipolar condition. The use of Cannabis and CBD is considered by many as a potential alternative due to its neuroprotective properties.
Studies indicate that phytocannabinoids, including CBD and THC, demonstrate significant neurological benefits that could positively affect a range of neurological conditions. These findings suggest that CBD products may be an effective treatment for the symptoms of bipolar disorder.
As with any medication, patients with manic symptoms should always consult their doctors first before deciding to use CBD and apply it in their daily regimen.
---
Kessler RC, Berglund P, Demler O, Jin R, Merikangas KR, Walters EE. Lifetime prevalence and age-of-onset distributions of DSM-IV disorders in the National Comorbidity Survey Replication [published correction appears in Arch Gen Psychiatry. 2005 Jul;62(7):768. Merikangas, Kathleen R [added]]. Arch Gen Psychiatry. 2005;62(6):593‐602. doi:10.1001/archpsyc.62.6.593

Hayes JF, Marston L, Walters K, King MB, Osborn DPJ. Mortality gap for people with bipolar disorder and schizophrenia: UK-based cohort study 2000-2014. Br J Psychiatry. 2017;211(3):175‐181. doi:10.1192/bjp.bp.117.202606

Öhlund L, Ott M, Oja S, et al. Reasons for lithium discontinuation in men and women with bipolar disorder: a retrospective cohort study [published correction appears in BMC Psychiatry. 2018 Oct 3;18(1):322]. BMC Psychiatry. 2018;18(1):37. Published 2018 Feb 7. doi:10.1186/s12888-018-1622-1

Maroon J, Bost J. Review of the neurological benefits of phytocannabinoids. Surg Neurol Int. 2018;9:91. Published 2018 Apr 26. doi:10.4103/sni.sni_45_18

Kessler RC. et al. op. cit.

Hayes JF. et al. op. cit.

Jauhar S, Young AH. Controversies in bipolar disorder; role of second-generation antipsychotic for maintenance therapy. Int J Bipolar Disord. 2019;7(1):10. Published 2019 Mar 27. doi:10.1186/s40345-019-0145-0

Öhlund L. et al. op. cit.

Vacheron-Trystram MN, Braitman A, Cheref S, Auffray L. Antipsychotiques et troubles bipolaires [Antipsychotics in bipolar disorders]. Encephale. 2004;30(5):417‐424. doi:10.1016/s0013-7006(04)95456-5

Maroon J. et al. op. cit.

Lu HC, Mackie K. An Introduction to the Endogenous Cannabinoid System. Biol Psychiatry. 2016;79(7):516‐525. doi:10.1016/j.biopsych.2015.07.028

Khan MI, Sobocińska AA, Czarnecka AM, Król M, Botta B, Szczylik C. The Therapeutic Aspects of the Endocannabinoid System (ECS) for Cancer and their Development: From Nature to Laboratory. Curr Pharm Des. 2016;22(12):1756‐1766. doi:10.2174/1381612822666151211094901

Maroon J. et al. op. cit.

Ashton CH, Moore PB, Gallagher P, Young AH. Cannabinoids in bipolar affective disorder: a review and discussion of their therapeutic potential. J Psychopharmacol. 2005;19(3):293‐300. doi:10.1177/0269881105051541

Hahn B. The Potential of Cannabidiol Treatment for Cannabis Users With Recent-Onset Psychosis. Schizophr Bull. 2018;44(1):46‐53. doi:10.1093/schbul/sbx105

Mandolini GM, Lazzaretti M, Pigoni A, Oldani L, Delvecchio G, Brambilla P. Pharmacological properties of cannabidiol in the treatment of psychiatric disorders: a critical overview. Epidemiol Psychiatr Sci. 2018;27(4):327‐335. doi:10.1017/S2045796018000239

Huestis MA. Human cannabinoid pharmacokinetics. Chem Biodivers. 2007;4(8):1770‐1804. doi:10.1002/cbdv.200790152

Iffland K, Grotenhermen F. An Update on Safety and Side Effects of Cannabidiol: A Review of Clinical Data and Relevant Animal Studies. Cannabis Cannabinoid Res. 2017;2(1):139‐154. Published 2017 Jun 1. doi:10.1089/can.2016.0034

World Health Organization (June 2018). Cannabidiol (CBD) Critical Review Report. Retrieved from: https://www.who.int/medicines/access/controlled-substances/CannabidiolCriticalReview.pdf

Meissner H, Cascella M. Cannabidiol (CBD) [Updated 2020 Mar 9]. In: StatPearls [Internet]. Treasure Island (FL): StatPearls Publishing; 2020 Jan-. Available from: https://www.ncbi.nlm.nih.gov/books/NBK556048/
CBD Clinicals is reader-supported. When you buy through links on our site, we may earn an affiliate commission.
Learn more