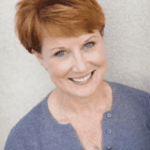 Dr. Kimberly Langdon, MD
Kimberly Langdon, MD is a retired, board-certified obstetrician/gynecologist with 19-years of clinical experience. She graduated from The Ohio State University College of Medicine, earning Honors in many rotations. She then completed her OB/GYN residency program at The Ohio State University Medical Center, earning first-place for her senior research project and placed in the 98th percentile on the national exam for OB/GYN residents in the U.S.
She specialized in gynecologic diseases such as menopause, hormone replacement therapy including bioidentical hormones, osteoporosis, urinary incontinence, pelvic organ prolapse, menstrual disorders, vaginitis, infertility, contraception, pelvic pain, sexually transmitted infections, polycystic ovarian syndrome, endometriosis, and minimally-invasive surgeries. She is a national expert in vaginal infections.
After clinical practice, she founded a medical device company where she invented six patented medical devices for both life-threatening and non-life-threatening conditions. Her inventions are the first and only non-chemical cures for microbial infections and a novel model and method of use for menstrual cups.
Chief Medical Officer, Coologics, 2010-present
https://www.linkedin.com/in/kimberly-langdon-m-d-41847610/
The Ohio State University College of Medicine, Doctor of Medicine1987-1991
The Ohio State University Hospital Department of Obstetrics and Gynecology Residency Program 1991-1995
Private Practice 1995-2010
See our full Medical Team
All articles by the author
Join our
newsletter and
never miss a beat.
Join our
newsletter and
never miss a beat.
Don't worry, we hate spam too. Privacy Policy
×