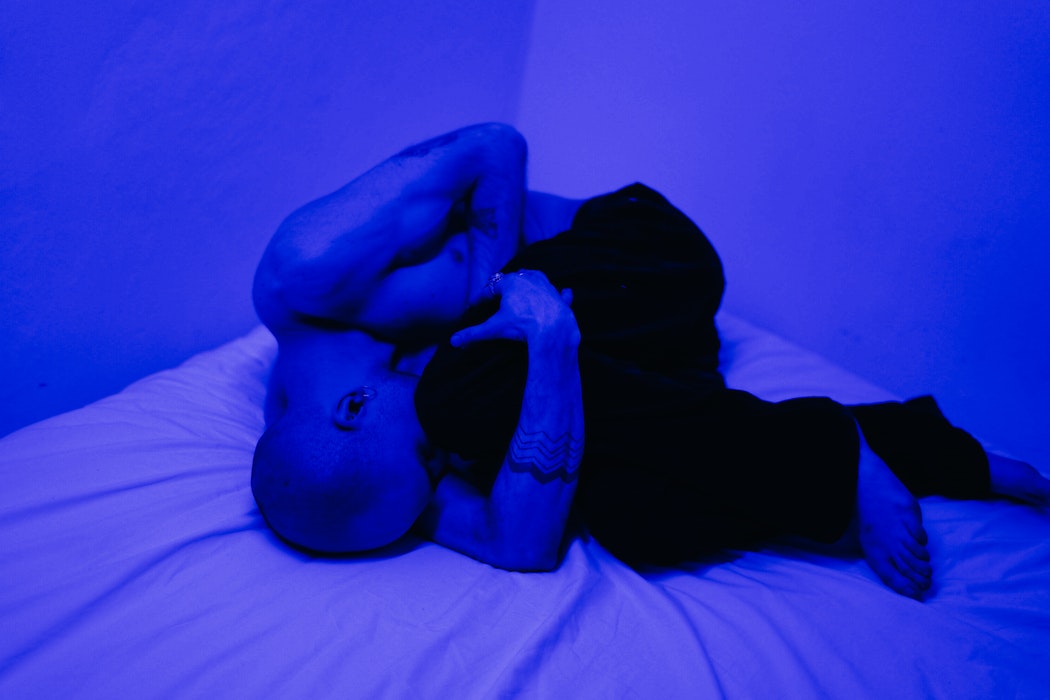 Cannabidiol, or CBD, is a hemp-derived substance that may have potential therapeutic effects, notably anti-inflammatory properties

(1)

.

Individuals may use CBD creams on the skin to manage body and joint pain caused by inflammation

(2)

.

With the lack of evidence on the efficacy of CBD, individuals must consult with a healthcare professional to know whether CBD cream may work for managing the pain they are experiencing

(3)

.
Safeness, Risks, and Side Effects of CBD Cream for Pain
No study has concluded that CBD creams are harmful or safe. However, various studies suggested that CBD may affect individuals differently, depending on their condition.
Cedar-Sinai dermatologist Nima Gharavi stated that CBD creams may unlikely cause side effects(4). 
However, some individuals may not respond well to certain topical medications.
Cosmetic CBD creams may contain ingredients that could cause adverse reactions among their users. A 2019 study observed chemicals found in some cosmetic products(5).
In the study, limonene was one of the substances frequently present in the tested products. 
Limonene is an aromatic compound known for its anti-inflammatory properties and is deemed safe in regulated amounts(6). 
Meanwhile, polyethylene glycol (PEG) was found in 60% of the products. The Centers for Disease Control and Prevention stated that PEG may cause harm to the nervous system and other organs(7). 
Moreover, because of mislabeled CBD products, individuals may experience side effects from CBD products that contain unsafe amounts of CBD and THC(8).
Other risks of CBD use include cardiovascular diseases, liver problems, and diabetes(9).
To ensure the safety of CBD use, individuals should consult with a healthcare professional who could define the safety and risks of CBD.
Benefits of CBD Cream for Pain
CBD products, including CBD creams, may work for individuals experiencing skin inflammation and chronic pain(10).
For example, studies have tested the efficacy of CBD in individuals with psoriasis, a condition that causes dry, scaly skin and could develop into joint pain(11).
Psoriasis results from irregularities in the immune system. Such imbalances may cause inflammation and swelling.
Meanwhile, a study from the Clinical, Cosmetic and Investigational Dermatology journal reported that CBD may help with skin diseases, like eczema, dermatitis, and inflammation(12).
The study also reported the potential benefits of CBD on injuries resulting from tissue damage. CBD may help with diseases that range from skin irritation to neuropathic disorders(13).
The therapeutic effects of CBD are utilized in the endocannabinoid system or the ECS.
The ECS is a network of neurons and cannabinoid receptors that promote a body's homeostasis or self-regulation process(14). The ECS may assist the body's nervous and immune systems to rebalance irregularities in the body(15).
When CBD penetrates the skin, cannabinoid receptors present in the skin send signals to the brain. This activity helps regulate pain in individuals by affecting the body systemically(16).
How to Use CBD Cream for Pain
CBD topicals like CBD creams may be applied to the skin for localized relief. CBD has been shown to reduce inflammation, itching, sunburn, and muscle tightness when applied topically(17).
What Does Research Say About CBD and Pain?
A study from the journal History of the Human Sciences suggested that pain may be resolved by addressing its root cause, which may likely be inflammation(18).
As CBD interacts with cannabinoid receptors, the cannabinoid may perform as an analgesic or painkiller(19).
Moreover, CBD interacting with the endocannabinoid system may help with illnesses beyond pain, such as anxiety, stress, and sleep disorders(20).
CBD may also help individuals feel less pain by affecting their psychological and emotional response to pain(21). A 2020 study on chronic pain reported that CBD may improve an individual's quality of life but not resolve chronic pain(22).
However, studies on CBD for pain have not concluded that CBD may effectively cure diseases. Occasionally, CBD may alleviate pain caused by fibromyalgia and other neuropathic conditions, but more research is needed to confirm these findings(23).
Legality of CBD
The U.S. states have not reached a consensus regarding the legalization of CBD, as the contents of CBD products are currently unregulated(24).
With the growing market of CBD products, research has found that some CBD brands mislabel their products with incorrect information on the products' CBD content(25).
The U.S. Food and Drug Administration (FDA) found this harmful and advised consumers about the disadvantages of unregulated CBD products(26).
However, the U.S. government recently released the 2018 Farm Bill, which defined hemp-derived products, including some CBD products, as uncontrolled substances(27).
The Farm Bill also allowed the FDA to regulate the production of CBD products, assuring that CBD products in the market must contain at most 0.3% THC to be deemed safe(28).
The bill may be helpful for researchers to refocus their studies by limiting the cannabis strains they need to test.
Despite the recent developments, U.S. states are free to set local laws regarding CBD products. 
What Is CBD? 
CBD is a nonpsychoactive compound present in the cannabis plant. 
---
Cannabidiol (CBD)-what we know and what we don't. https://www.health.harvard.edu/blog/cannabidiol-cbd-what-we-know-and-what-we-dont-2018082414476
CBD Cream Research: Does Topical CBD Cream Actually Work? https://www.collegian.psu.edu/students_in_the_know/cbd-cream-research-does-topical-cbd-cream-actually-work/article_1ab2f2c4-53fa-11ea-92be-8b36472e922a.html
Research reveals for first time how CBD works. https://www.dundee.ac.uk/stories/research-reveals-first-time-how-cbd-works
Should I Use CBD Products on My Skin? https://www.cedars-sinai.org/blog/cbd-beauty-products.html
Skin safety and health prevention: an overview of chemicals in cosmetic products. https://www.ncbi.nlm.nih.gov/pmc/articles/PMC6477564/
D-Limonene: safety and clinical applications. https://pubmed.ncbi.nlm.nih.gov/18072821/
Ethylene Glycol: Systemic Agent. https://www.cdc.gov/niosh/ershdb/emergencyresponsecard_29750031.html
Medical Fraud, Mislabeling, Contamination: All Common in CBD Products. https://www.ncbi.nlm.nih.gov/pmc/articles/PMC7723146/
PAIN MEDICINEJuly 19, 2021 Can CBD help people with psoriasis find relief? https://health.ucdavis.edu/news/headlines/can-cbd-help-people-with-psoriasis-find-relief/2021/07
Cannabinoids in the Pathophysiology of Skin Inflammation. https://www.ncbi.nlm.nih.gov/pmc/articles/PMC7037408/
CBD for Psoriasis and PsA. https://www.psoriasis.org/advance/cbd-for-psoriasis-and-psa/
Therapeutic Potential of Cannabidiol (CBD) for Skin Health and Disorders. https://www.ncbi.nlm.nih.gov/pmc/articles/PMC7736837/
Ibid.
The Endocannabinoid System and Pain. https://www.ncbi.nlm.nih.gov/pmc/articles/PMC2834283/
The Endocannabinoid System, Our Universal Regulator. https://www.jyi.org/2018-june/2018/6/1/the-endocannabinoid-system-our-universal-regulator
Role of the Cannabinoid System in Pain Control and Therapeutic Implications for the Management of Acute and Chronic Pain Episodes. https://www.ncbi.nlm.nih.gov/pmc/articles/PMC2430692/
Healing With CBD, page. 210.
https://drive.google.com/file/d/1AGlxnhS2SoFeOXEuysv75bd_C9pEnwsU/view
The Biochemical Origin of Pain: The origin of all Pain is Inflammation and the Inflammatory Response. PART 2 of 3 –Inflammatory Profile of Pain Syndromes. https://www.ncbi.nlm.nih.gov/pmc/articles/PMC2771434/
Ibid.
Cannabidiol in Anxiety and Sleep: A Large Case Series. https://www.ncbi.nlm.nih.gov/pmc/articles/PMC6326553/
Research shows pain relieving effects of CBD. https://www.sciencedaily.com/releases/2021/04/210423130221.htm
A Balanced Approach for Cannabidiol Use in Chronic Pain. https://www.frontiersin.org/articles/10.3389/fphar.2020.00561/full
Ibid.
FDA Regulation of Cannabis and Cannabis-Derived Products, Including Cannabidiol (CBD)
https://www.fda.gov/news-events/public-health-focus/fda-regulation-cannabis-and-cannabis-derived-products-including-cannabidiol-cbd
Medical Fraud, Mislabeling, Contamination: All Common in CBD Products. https://www.ncbi.nlm.nih.gov/pmc/articles/PMC7723146/
Warning Letters and Test Results for Cannabidiol-Related Products. https://www.fda.gov/news-events/public-health-focus/warning-letters-and-test-results-cannabidiol-related-products
Hemp Production and the 2018 Farm Bill. https://www.fda.gov/news-events/congressional-testimony/hemp-production-and-2018-farm-bill-07252019
Ibid.
CBD Clinicals is reader-supported. When you buy through links on our site, we may earn an affiliate commission.
Learn more