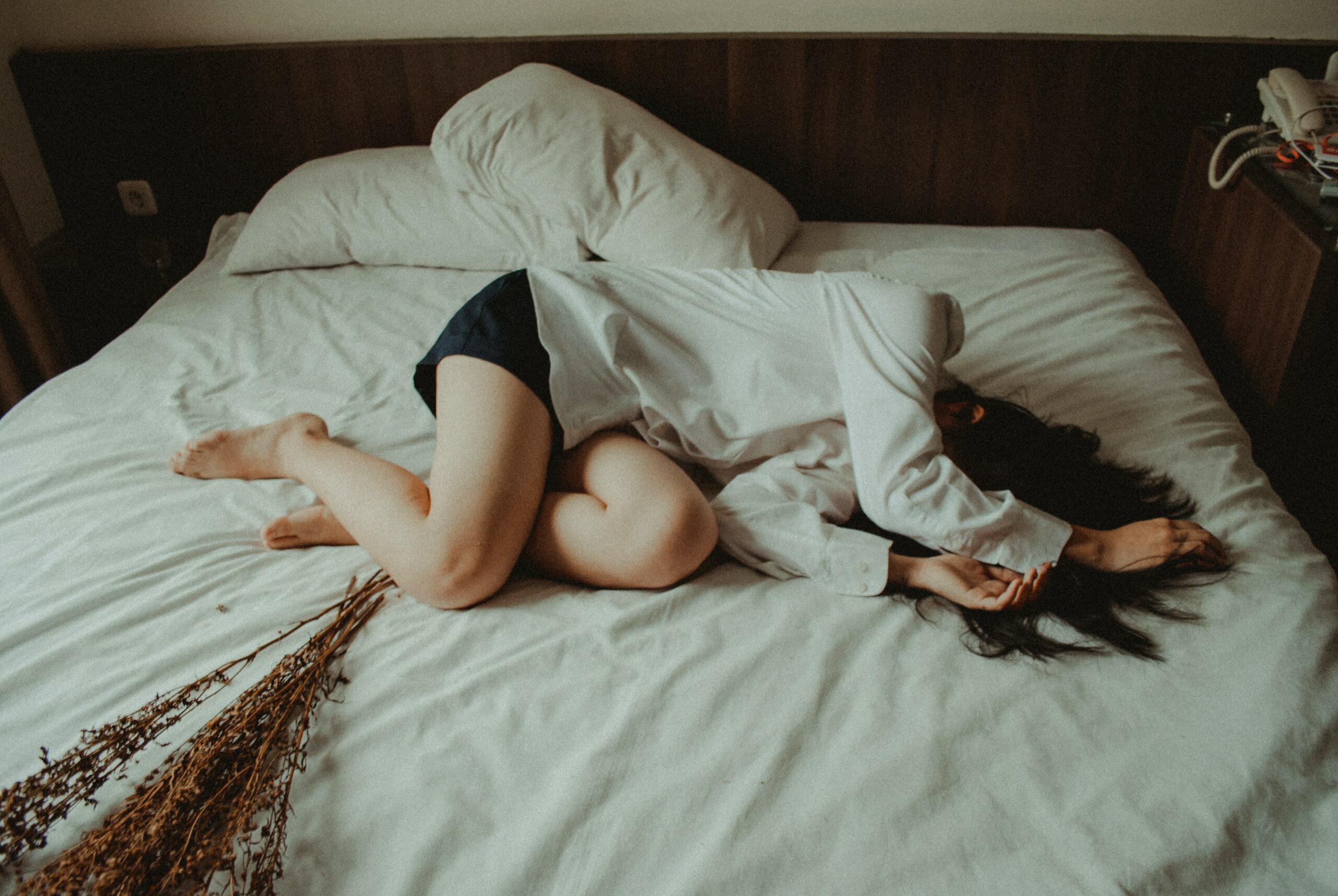 A full-spectrum CBD product is composed of various components of the cannabis plant. Also, full-spectrum CBD

oil

contains

all compounds of cannabis with

up to 0.3% THC.

Few human research on CBD for pain exists, and those employ a broad range of dosages for pain

(1)

. Some experiments used

5mg

of CBD, while others used 600 mg

(2)

. Also, studies show that a substantial quantity of inhaled/intravenous CBD is required to counterbalance a small dose of THC

(3)

.

Users may start with a little dosage of CBD oil for pain relief. However, contacting a doctor is strongly advised if someone has medical issues.
Dosages for Full-Spectrum CBD for Pain
Full-spectrum CBD pertains to the composition of each CBD form. A full-spectrum CBD product comprises numerous cannabis plant extracts, including essential oils, terpenes, and other cannabinoids. 
Full-spectrum CBD products may also include less than 0.3% or less of tetrahydrocannabinol(THC), the cannabinoid in the cannabis plant that generates a euphoric high. 
Note that a small dose is not potent enough to produce significant psychoactive effects.
However, there is no standard dosage for full-spectrum CBD for pain. 
Unlike with other banned narcotics, alcohol, or cigarettes, there are no agreed guidelines for safe use or recommended dosages to assist individuals. They have to decide if, when, where, and how to use cannabis safely and effectively for therapeutic purposes.
Research About CBD Dosage for Pain
THC and CBD have been studied in various clinical trials to manage various conditions, including chronic inflammation and neuropathic pain(4). 
Despite the numerous studies that have observed the effects of THC and CBD on the body, only a few studies have examined the effects of full-spectrum cannabis extract.
The various bioactive compounds found in the cannabis plant are known to contribute to the diverse biological effects of the cannabis plant. 
Some of these compounds include flavonoids(a group of plant chemicals), terpenes (distinct aroma), and cannabinoids (compounds in cannabis). 
These compounds in various forms of cannabis extract have been widely studied for their potential to manage various conditions, such as multiple sclerosis(5).
Meanwhile, there are relatively few human studies on CBD, and those conducted have used a wide range of doses for pain(6). 
Patients were given 5mg of CBD in some trials and up to 600 mg in others(7). 
Also, experimental evidence suggests that a large amount of inhaled/intravenous CBD is necessary to counteract the effects of a modest dose of THC(8). 
However, some experimental and clinical research indicates that oral/oromucosal CBD may prolong and amplify the effects of 9-THC. In contrast, others suggest that it may decrease the impact of 9-THC(9).
Also, early clinical investigations indicate that large doses of oral CBD (150–600 mg/d) may have therapeutic benefits in managing social anxiety disorder, insomnia, and epilepsy but may also produce mental drowsiness. The authors address possible pharmacokinetic and pharmacodynamic causes for these findings(10).
How to Calculate Dosage
Check how much CBD is in one serving on CBD labels. CBD brands may have varying packaging and labeling. The quantity of CBD in a single serving, for example, may not be mentioned.
However, customers must do their homework to realize that CBD dose choices depend on the severity of their symptoms.
The starting dose of CBD oil for pain management is recommended. However, some individuals need a more significant dose. 
Thus, consulting a healthcare expert is highly recommended if an individual has other medical conditions. 
What Is a CBD Dosage Calculator?
The CBD dose calculator is a tool that estimates the probable CBD dosage for users. After completing the online form, the CBD dose calculator generates estimated steps. The first step determines the starting dosage to calculate the higher dosages. Users may interrupt the procedure at any time to get their desired result.
​​Types of CBD Dosage Calculators
To calculate CBD dose, most people utilize a table-based calculator, which is simple to use and understand.
Nevertheless, online dosage calculators let people know how much CBD to take daily. The online calculator allows the user to enter various details such as their body weight and get a result based on the figures displayed.
Usage of CBD Oil: Different Ways to Consume CBD
Each individual's health status and genetic makeup may dictate how CBD for pain is administered(11). 
CBD may be taken in various ways since there is no standard dosage for pain management, such as the following:
CBD oil may be ingested straight beneath the tongue in a tincture form. Drop a CBD capsule under the tongue and hold it for a minute before swallowing.

CBD oil

may be taken

in capsule form straight through the digestive system.

Another option to consume CBD is adding CBD oil to a smoothie, coffee, or drink.

CBD oil may also be added as salad dressings or baking cookies or brownies.

CBD oil may be used in vaporizing pens.

CBD oil is also used in topical forms such as balms, creams, and salves.
How Much CBD Oil Should I Take?
The ideal dosage for an individual depends on their health conditions, weight, and diet recommendations. 
Although there is still much research on the subject, it is still impossible to establish a set of guidelines for CBD dosage. Instead, individuals may use a lower dosage of CBD oil to determine their ideal level of consumption.
Benefits of CBD
 CBD may be beneficial for the following medical conditions:
inflammation and pain

(12)

Insomnia

(13)

depression, anxiety, and mental problems

(14)

seizures

(15)

inflammatory bowel illness

(16)
Anecdotal evidence suggests that CBD may benefit cancer pain and other medical disorders. However, CBD's efficacy has not been shown in clinical trials, and further decisive investigations are required.
CBD and the Entourage Effect
The entourage effect is used to describe how two cannabinoids interact together to generate a more helpful and therapeutic experience.
According to a Medical Hypothesis study, CBD may enhance THC's medicinal advantages while reducing its side effects(17).
Side Effects of CBD
A thorough scientific evaluation published in 2017 stated that CBD is generally safe, with few side effects. Among the adverse effects are the following(18):
tiredness

diarrhea

appetite/weight fluctuations
Safeness of CBD and Dosage
CBD has a favorable safety profile. Any adverse reactions are due to pharmaceutical interactions(19).
CBD may be advertised as a supplement and not a prescription. CBD also poses substantial safety concerns. 
The FDA has various available resources to help consumers and other stakeholders understand the multiple aspects of cannabis, including cannabinoids and its derivatives(20). 
---
Navigating Cannabis Options for Pain and Related Symptoms
https://patient.practicalpainmanagement.com/treatments/marijuana-cannabis/navigating-cannabis-options-pain-related-symptoms
Ibid.
Cannabidiol in Humans—The Quest for Therapeutic Targets
https://www.ncbi.nlm.nih.gov/pmc/articles/PMC3763649/
The anti-inflammatory and analgesic effects of formulated full-spectrum cannabis extract in the treatment of neuropathic pain associated with multiple sclerosis
https://pubmed.ncbi.nlm.nih.gov/32239248/
Ibid.
Navigating Cannabis Options for Pain and Related Symptoms
https://patient.practicalpainmanagement.com/treatments/marijuana-cannabis/navigating-cannabis-options-pain-related-symptoms
Ibid.
Cannabidiol in Humans—The Quest for Therapeutic Targets
https://www.ncbi.nlm.nih.gov/pmc/articles/PMC3763649/
Ibid.
Ibid.
CBD dosing
https://www.projectcbd.org/guidance/cbd-dosing
Cannabidiol: A Brief Review of Its Therapeutic and Pharmacologic Efficacy in the Management of Joint Disease
https://www.ncbi.nlm.nih.gov/pmc/articles/PMC7176325/
Cannabis, Cannabinoids, and Sleep: a Review of the Literature
https://pubmed.ncbi.nlm.nih.gov/28349316/#:~:text=Recent%20findings%3A%20Preliminary%20research%20into,impair%20sleep%20quality%20long%2Dterm.
Cannabidiol: A Potential New Alternative for the Treatment of Anxiety, Depression, and Psychotic Disorders
https://www.ncbi.nlm.nih.gov/pmc/articles/PMC7699613/
Use of Cannabidiol in the Treatment of Epilepsy: Efficacy and Security in Clinical Trials
https://www.ncbi.nlm.nih.gov/pmc/articles/PMC6514832/
Cannabidiol in inflammatory bowel diseases: a brief overview
https://pubmed.ncbi.nlm.nih.gov/22815234/
A tale of two cannabinoids:The therapeutic rationale for combining tetrahydrocannabinol and cannabidiol
https://www.projectcbd.org/sites/projectcbd/files/downloads/tale-of-two-cannabinoids.pdf
An Update on Safety and Side Effects of Cannabidiol: A Review of Clinical Data and Relevant Animal Studies
https://www.ncbi.nlm.nih.gov/pmc/articles/PMC5569602/
Cannabidiol (CBD)-what we know and what we don't
https://www.health.harvard.edu/blog/cannabidiol-cbd-what-we-know-and-what-we-dont-2018082414476
FDA Regulation of Cannabis and Cannabis-Derived Products, Including Cannabidiol (CBD)
https://www.fda.gov/news-events/public-health-focus/fda-regulation-cannabis-and-cannabis-derived-products-including-cannabidiol-cbd
CBD Clinicals is reader-supported. When you buy through links on our site, we may earn an affiliate commission.
Learn more