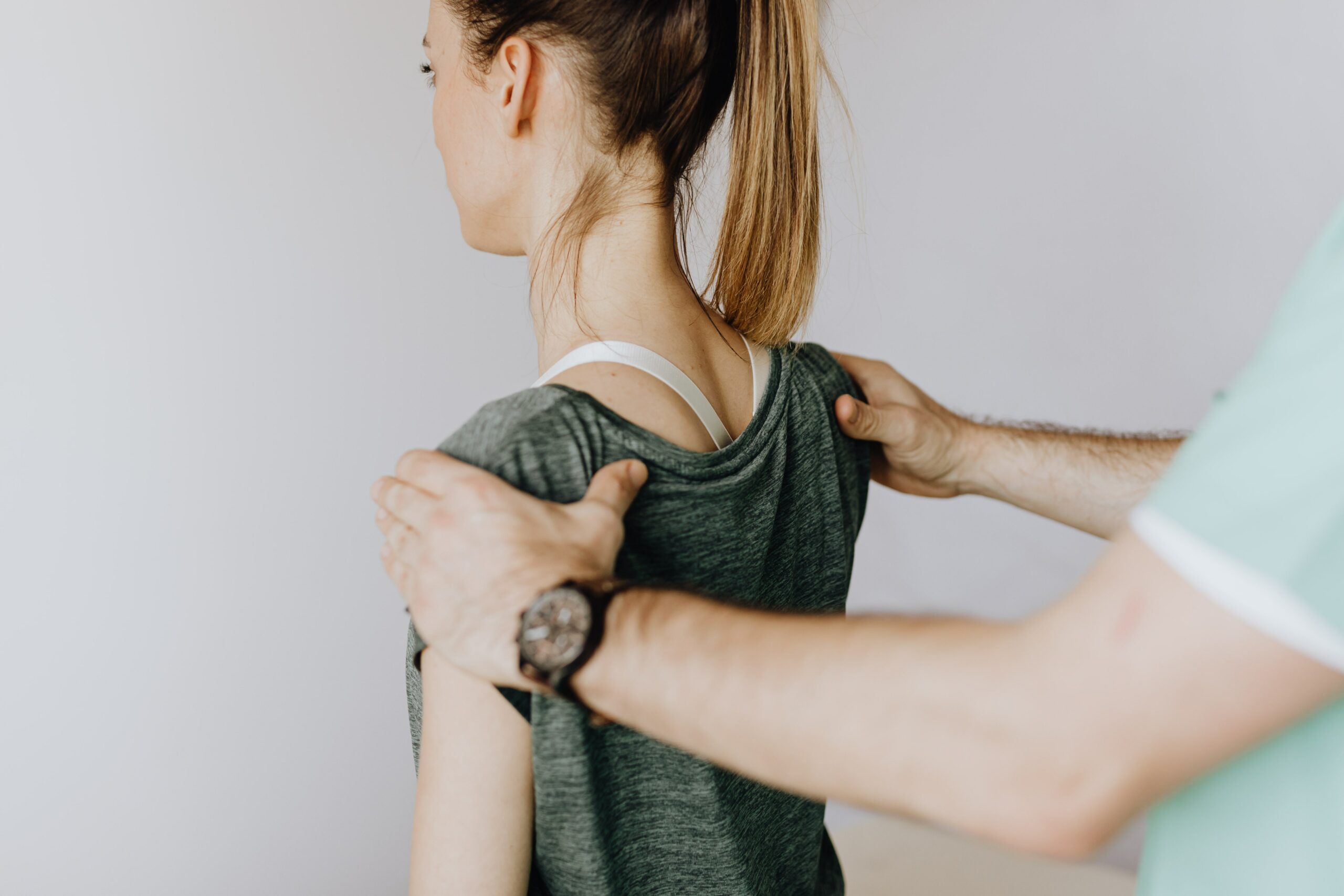 Muscle cramps

are involuntary

muscle contractions

that may temporarily cause severe

muscle pain

, making it difficult to use those muscles properly

(1)

.

CBD is a

cannabis plant

extract that interacts with the

endocannabinoid system

(

ECS

)

(2)

.

Activated cannabinoid receptors may help with pain and spasticity

(3)

, characterized by muscle stiffness and involuntary contractions. 

There have been studies suggesting

CBD oil

may help with

pain relief

and

muscle cramps

. Still, more research is required to conclusively determine

whether

CBD may be used to treat this disease.

Individuals must consult a doctor or health care professional to diagnose their current

medical condition

before considering using

CBD oil

.
How Does
CBD Oil
Relieve Pain From Cramps?
CBD (cannabidiol) is a cannabinoid coming from the Cannabis sativa plant that interacts with the body's endocannabinoid system (ECS)(4).
The ECS comprises a network of receptors and chemical signals, including CB1 and CB2 cannabinoid receptors.
CB1 cannabinoid receptors are located in the central nervous system (CNS) and help provide pain and anxiety relief, pleasure, and mood stabilization(5).
CB2 cannabinoid receptors are present in immune cells and the peripheral nervous system and create an anti-inflammatory effect when activated(6).
Activating the cannabinoid receptors may also provide therapeutic effects for various disorders like neuropathic pain, spasticity, epilepsy, depression, stroke, amyotrophic lateral sclerosis (ALS), and cardiovascular disorders(7).
Spasticity is characterized by muscle stiffness, muscle spasms, and involuntary contractions. These symptoms are usually associated with neurological conditions like stroke, cerebral palsy, multiple sclerosis, and traumatic brain injury(8).
ALS is a progressive nerve disease that may cause muscle control loss. CBD may help manage ALS symptoms by providing neuroprotection and suppressing inflammation and oxidative stress(9).
A study published in Therapeutic Advances in Neurological Disorders stated that CB1 receptors in the CNS pathways are the primary targets for delivering antispastic effects(10).
Spasms and seizures are symptoms associated with epilepsy. Epileptic seizures in children have been observed to have an early onset, and all types of epileptic seizures have been seen in individuals with cerebral palsy(11).
In the United States, Epidiolex is the only cannabis-based CBD treatment to date approved by the Food and Drug Administration used for treating epileptic seizures(12).
Is There Scientific Evidence CBD Can Help With
Muscle Cramps
?
Studies suggest CBD may help people with multiple sclerosis to improve mobility and reduce muscle spasticity, pain, and fatigue(13). Spasticity symptoms vary from mild stiffness of muscles to painful, uncontrollable muscle spasms or cramps(14).
Multiple sclerosis (MS) is a disabling disorder affecting the brain and spinal cord, causing deterioration or permanent damage to the nerves.
Individuals with MS may experience weakness or numbness in the limbs, tremors, lack of coordination, or unsteady gait.
Another study on the effects of medical cannabis on individuals with severe to moderate motor disorders was conducted in 2018(15).
In the study, the researchers conducted a clinical trial involving pediatric patients with cerebral palsy using two CBD products combining CBD and tetrahydrocannabinol (THC). THC is another cannabis component known to cause psychoactive effects.
The researchers mentioned that the CBD products may help alleviate spasticity, dystonia (involuntary muscle contraction), pain severities, and sleep difficulties associated with cerebral palsy.
In a large case study in 2019 published in The Permanente Journal, the researchers suggested CBD may help reduce anxiety scores and manage insomnia in adults(16).
CBD Usage for Muscle Cramps
CBD oil may be taken in different ways to help manage muscle cramps and improve quality of life. 
Different CBD administration methods include the following:
Oral administration

: Orally-administered CBD passes through the body's digestive system and is metabolized by the liver before being absorbed into the bloodstream.
Oral CBD products include CBD capsules and CBD edibles like gummies and candies.
Sublingual administration

: This method delivers

CBD oil

directly into the bloodstream by administering it under the tongue, bypassing the digestive tract.
Standard methods to sublingually administer CBD include CBD oil tinctures using droppers or oromucosal sprays.
Topical application

: This method involves the application of CBD to the

affected areas

of the skin. T

opical

CBD products

include

creams

,

lotions

, salves, and

balms

.

Vaping

: Vaping administers CBD through inhalation. This method is one of the quickest routes to deliver CBD into the body

(17)

.
However, caution is advised when vaping. Research shows that vaping may induce health risks associated with lung diseases(18).
Persons with existing health issues are advised to consult their doctor about their condition before vaping CBD.
CBD Dosage for Muscle Cramps
To date, there are no standard CBD dosage guides approved by the FDA for muscle cramps. Individuals contemplating taking CBD may start with lower doses(19).
One study mentioned that CBD doses of up to 1,500 milligrams (mg) of CBD per day may be well tolerated by humans(20).
Diet, exercise, health conditions, genetics, and stress levels may influence CBD dosage(21).
Safety and Side Effects
Side effects of CBD usage may include drowsiness, loss of appetite, dry mouth, fatigue, and diarrhea. However, these side effects are often well tolerated among humans(22).
Still, individuals are advised to check for a grapefruit warning on the CBD product's label. The grapefruit warning indicates that CBD can interfere with other medications, preventing them from being absorbed by the body.
Grapefruit juice is known to block the CYP3A4 enzymes that are essential for drug metabolization(23).
Unmetabolized drugs may remain longer in the bloodstream. Too much of these drugs in the system can cause more side effects.
Choosing the
Best CBD Oil
for
Muscle Cramps
Determining the best CBD oil to help with muscle cramps involves several considerations, including the different CBD product types and extraction methods.
In extracting high-quality cannabis oil from the hemp plant, manufacturers can use ethanol, hydrocarbon, or carbon dioxide (CO2) extraction methods.
Once extracted, CBD oil is then marketed as broad-spectrum, full-spectrum, or CBD isolates.
Full-spectrum CBD oil usually has all the compounds and cannabinoids present in the cannabis plant, including THC, flavonoids, and terpenes as active ingredients.
Flavonoids possess antioxidative properties, while terpenes produce an aromatic effect.
When these compounds are combined, they produce an "entourage effect," where the effects of cannabinoids and other compounds are greater than the sum of the benefits of each contributing part(24).
Broad-spectrum CBD oils contain most of the compounds and cannabinoids one may see in a full-spectrum CBD product except for THC.
Isolates are products containing pure CBD only without the other cannabinoids or compounds.
Individuals who prefer cannabis products without the psychoactive effects of THC may opt for isolates or broad-spectrum CBD oil.
Additionally, some consumers may prefer CBD products made from organic hemp and are gluten-free or non-GMO to suit their individual preferences.
CBD Legality
CBD products whose THC content exceeds 0.3% are illegal under federal law(25).
The 2018 enactment of the Farm Bill legalized the cultivation of industrial hemp in the United States. The bill also removed hemp-based CBD products with less than 0.3% THC from the controlled substances list.
Although CBD is mostly readily obtainable in the United States, all 50 states have varying restriction levels regarding the possession and use of CBD oil and medical marijuana(26).
Before purchasing or using CBD products, individuals must check their state's laws. Users are also advised to read the CBD product's THC content on the label to ascertain the legality of CBD in their area.
Individuals purchasing CBD oil products are reminded not to use them for treating illnesses or diseases without a doctor's consent. 
A consultation with a doctor or health care professional is essential to diagnose current medical conditions or health issues.
What Are
Muscle Cramps
?
Muscle cramps are sudden, involuntary muscle contractions. While muscle cramps are generally harmless, they may temporarily cause severe muscle pain, making it difficult to use those muscles properly(27).
Muscle cramps usually develop in the leg area, especially the calf muscles. Common symptoms of cramps include sharp pain and, in some cases, a hardening of the muscle tissue beneath the skin.
Causes of Muscle Cramps
Some common causes of muscle cramps include dehydration, muscle strain, muscle overuse, or maintaining the same position for an extended period. Still, the reasons why muscle cramps happen are not largely known.
Some individuals with existing medical conditions may also be susceptible to muscle cramps. These conditions include(28):
Nerve compression

– Lumbar stenosis, or nerve compression in the spine, may cause leg cramps. Walking may worsen the symptoms.

Insufficient blood supply

– Arteriosclerosis or the narrowing of arteries delivering blood to the legs may cause cramps, especially during exercise.
This situation is temporary. The pain usually goes away after the physical activity.
Lack or depletion of minerals

–

To

o few minerals like calcium, potassium, or magnesium

in the diet

may increase the risk for

muscle cramps

.
Medications for high blood pressure, such as diuretics, can deplete those minerals.
Preventing Muscle Cramps
Practical ways to prevent muscle cramps include the following(29):
Stretch the muscles

: Warming up before a physical exercise and cooling down afterward may help prevent muscles from cramping.
Individuals who experience cramps at night should perform some stretches or light exercise before sleeping.
Maintain hydration

: Drinking plenty of liquids every day helps the muscles contract and relax properly and

keeps

the muscles hydrated.
Individuals performing exercises or any strenuous physical activity should drink liquids at regular intervals.
When to See a Doctor for
Muscle Cramps
Individuals with severe muscle cramps may have difficulties relieving the symptoms using self-care measures or home remedies. They need to consult a doctor for a diagnosis.
In most cases, the doctor will show how to do stretching exercises to reduce the risk of muscle cramps. The doctor can also prescribe liquids to take to improve hydration.
For recurring cramps, the doctor may provide prescription medications like over-the-counter muscle relaxants or pain relievers as an effective treatment for relaxing the muscles and reducing muscle soreness.
Alternative Treatments
Taking supplements like vitamin B complex may help manage muscle cramps. However, additional studies are needed to confirm this benefit(30).
Individuals planning to use CBD oil for muscle cramps and pain management should initiate a conversation with their physician before using CBD for their condition.
---
Muscle cramp: Symptoms and causes
https://www.mayoclinic.org/diseases-conditions/muscle-cramp/symptoms-causes/syc-20350820
page 103 of Healing With CBD
https://drive.google.com/file/d/1AGlxnhS2SoFeOXEuysv75bd_C9pEnwsU/view
Endocannabinoids in nervous system health and disease: the big picture in a nutshell
https://doi.org/10.1098/rstb.2012.0313
page 103 of Healing With CBD
https://drive.google.com/file/d/1AGlxnhS2SoFeOXEuysv75bd_C9pEnwsU/view
page 66-68 of Healing With CBD
https://drive.google.com/file/d/1AGlxnhS2SoFeOXEuysv75bd_C9pEnwsU/view
Ibid.
Endocannabinoids in nervous system health and disease: the big picture in a nutshell
https://doi.org/10.1098/rstb.2012.0313
Spasticity
https://www.hopkinsmedicine.org/health/conditions-and-diseases/spasticity
page 136-137 of Healing With CBD
https://drive.google.com/file/d/1AGlxnhS2SoFeOXEuysv75bd_C9pEnwsU/view
Evidence for the efficacy and effectiveness of THC-CBD oromucosal spray in symptom management of patients with spasticity due to multiple sclerosis
https://doi.org/10.1177%2F1756285615612659
Cerebral palsy and epilepsy
https://pubmed.ncbi.nlm.nih.gov/21446143/
FDA Approves First Drug Comprised of an Active Ingredient Derived from Marijuana to Treat Rare, Severe Forms of Epilepsy
https://www.fda.gov/news-events/press-announcements/fda-approves-first-drug-comprised-active-ingredient-derived-marijuana-treat-rare-severe-forms
Cannabidiol to Improve Mobility in People with Multiple Sclerosis
https://doi.org/10.3389/fneur.2018.00183
Spasticity
https://www.aans.org/Patients/Neurosurgical-Conditions-and-Treatments/Spasticity
Medical Cannabis for Pediatric Moderate to Severe Complex Motor Disorders
http://dx.doi.org/10.1177/0883073818773028
Cannabidiol in Anxiety and Sleep: A Large Case Series
https://www.ncbi.nlm.nih.gov/pmc/articles/PMC6326553/
Best way to take CBD
https://www.projectcbd.org/guidance/best-way-take-cbd
Can vaping damage your lungs? What we do (and don't) know
https://www.health.harvard.edu/blog/can-vaping-damage-your-lungs-what-we-do-and-dont-know-2019090417734
CBD dosing
https://www.projectcbd.org/guidance/cbd-dosing
Safety and Side Effects of Cannabidiol, a Cannabis sativa Constituent
https://doi.org/10.2174/157488611798280924
CBD dosing
https://www.projectcbd.org/guidance/cbd-dosing
What are the benefits of CBD — and is it safe to use?
https://www.mayoclinic.org/healthy-lifestyle/consumer-health/expert-answers/is-cbd-safe-and-effective/faq-20446700
Grapefruit Juice and Some Drugs Don't Mix
https://www.fda.gov/consumers/consumer-updates/grapefruit-juice-and-some-drugs-dont-mix
The "Entourage Effect": Terpenes Coupled with Cannabinoids for the Treatment of Mood Disorders and Anxiety Disorders
https://www.ncbi.nlm.nih.gov/pmc/articles/PMC7324885/
CBD & THC: Myths and misconceptions
https://www.projectcbd.org/cbd-101/cbd-misconceptions
Cannabidiol (CBD)-what we know and what we don't
https://www.health.harvard.edu/blog/cannabidiol-cbd-what-we-know-and-what-we-dont-2018082414476
Muscle cramp: Symptoms and causes
https://www.mayoclinic.org/diseases-conditions/muscle-cramp/symptoms-causes/syc-20350820
Ibid.
Ibid.
Muscle cramp: Diagnosis and treatment
https://www.mayoclinic.org/diseases-conditions/muscle-cramp/diagnosis-treatment/drc-20350825
CBD Clinicals is reader-supported. When you buy through links on our site, we may earn an affiliate commission.
Learn more