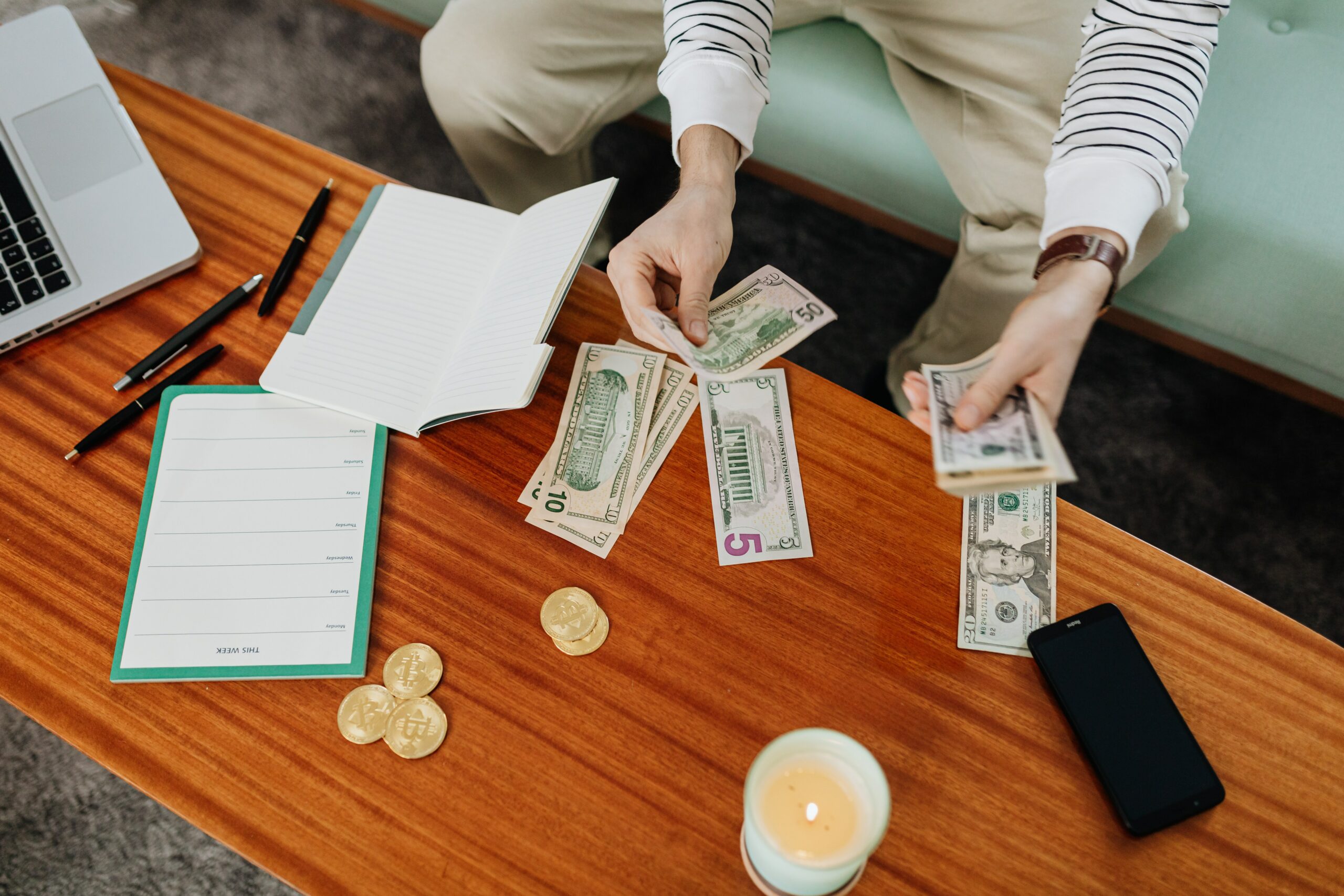 The

CBD industry

is valued at several billion dollars come 2023

(1)

.

The

CO

2

extraction process

uses equipment that comes at a high cost and is attributed as one of the reasons for expensive

cannabidiol

products

(2)

.

High demand for

CBD products

forecasted an increase in the market share projected at

55

billion U.S. dollars in 2028

(3)

.
Reasons Why CBD Is So Expensive
There were numerous cannabidiol (CBD) products that proliferated the market after the legalization of the U.S. Farm Bill in 2018. 
The 2018 Farm Bill states that Cannabis sativa L.and other derivatives of cannabis with less than 0.3% THC concentration on a dry weight basis are legal under federal law(4).  
Consumers are not only presented with multiple cannabidiol products to choose from after hemp-derived products started to gain the interest of the buying public.
There is also another dilemma that potential buyers are currently facing – expensive CBD products.
The following are some of the reasons why CBD products, such as CBD gummies and the CBD tincture, are expensive:
Due to the CBD hype and high demand, the hemp industry requires high capital investment(5). 
Growing hemp for two purposes – hemp or fiber, requires a high investment in harvesting equipment and specialized management(6).
A hemp producer also needs sufficient vehicle, property, liability insurance, or agricultural business insurance. 
There are currently no tools on insurance specifically available for mitigating risks in industrial hemp production.
CBD production is not only limited to the current CBD products, such as CBD oil, that are offered on the market. 
Ongoing research on CBD's potential for drug development also opens several opportunities in the food and beverage industry and the medical field. 
There are tax fees for legal growers and sellers of hemp. California, for example, has its tax guide for cannabis businesses(7). 
The tax guide covers the Cannabis Tax Law, the Sales and Use Tax Laws and other programs created by the California Department of Tax and Fee Administration (CDFTA) that may be related to cannabis businesses(8). 
Cannabis cultivators are required to pay the cultivation tax. The cultivation tax will be based on the weight and category of harvested cannabis. 
There are three cannabis categories recognized by the CDFTA: cannabis flowers, fresh cannabis plants, and cannabis leaves.
On the one hand, consumers who purchase cannabis or any final product from cannabis will pay a 15% cannabis excise tax. 
The cannabis excise tax is computed as 15% of the average market price.
Other overhead expenses to note in some states are the property taxes, office expenses, land rent, consumer protection licensing and fees, Department of Agriculture regulatory requirements, field sanitation, and farm supervisor(9).
Acquiring the ingredients, particularly CBD extract, is why CBD products are expensive.
The hemp plant must mature before it is ready for harvest, which takes about four months.
Harvesting of hemp plants takes place in the early fall. Thus, it is crucial to pay particular attention to THC and CBD levels and field mold growths. 
The harvest process takes about two to three weeks and requires extensive labor. Meanwhile, the harvest duration will vary depending on the additional labor carried out in removing flowers from dried plants. 
Following harvest, the farmers trim the hemp flowers manually or use a bucking machine(10). They then dry the flowers in the absence of sunlight to prevent photochemical transformation. After that process, the farmers will mill the dried flowers to reduce particle size. 
They will then transfer the shredded biomass to extraction tanks and immerse the plant-based material in the solvent for a period.  
Individuals who want to grow industrial hemp need to secure a permit. 
The hemp plant grows in well-drained soil with a pH level between 6.0 and 7.0. Heavy clay planting medium and wet soil are not suitable for hemp cultivation.
The soil used for hemp must also be free from any disease, insect pests, and molds.
The ideal panting season of hemp is from May to early June. Some hemp varieties may be planted during mid-to-late June. 
A hemp plant matures when the day length is only less than 12 hours of sun. The hemp seeds need to be imported since the cross-state shipment is not yet allowed. 
Hemp plants that will be cultivated for CBD production require varieties that have low THC content.
There are also hemp varieties that do not require herbicides. They are the medium to taller varieties that are more in demand among hemp producers in the U.S. 
Thus, mechanical weed control is necessary since there are no herbicides formulated for hemp plants yet. 
There is also a specific fertilizer recommended for hemp. However, hemp fertilizers may vary depending on the state where hemp is grown.
CBD Extraction Process
Carbon dioxide supercritical fluid extraction (CO2SFE) is one of the most common CBD extraction methods.
CO2 SFE is a cost-effective and clean method of cannabinoid extraction from cannabis(11). The amount of CBD and THC content can be extracted efficiently through the CO2SFE process without using a solvent, such as ethanol. 
As the market for CBD continues to expand, CBD companies are also looking for more efficient extraction methods. 
Most chemical components found in the hemp plant are also used in some CBD products. 
These chemical compounds require different preservation methods during the extraction process(12). 
Challenges in Distribution
Some states require permits for transporting hemp seeds and plants across states. Registered individuals with the U.S. Drug Enforcement Administration are the only ones permitted to import hemp seeds(13).
Transportation costs of hemp fiber and hemp seeds are also other factors in distribution challenges. 
Hemp growers also need to consider market-to-market accessibility, including the distance and shipping time.
Development, Good Manufacturing Practices, and Quality Control
Hemp growers have to follow a set of growing and harvesting standards under the guidelines set by the state Department of Agriculture(14).
If hemp production is required for research programs, the management and production practices must follow the research objectives(15).
The standards for growing hemp plants were based on the research conducted by the state Department of Agriculture regarding the development of domestic supply chains(16).
Hemp farmers need to consider avoiding groundwater contamination or surface water pollution. 
There has to be proper disposal of waste, such as manure fertilizers, and correct application of chemicals to avoid contamination. 
Environmental protocols on nutrient runoff, erosion control, and pesticide leaching may vary as per state regulations.
Product Inequality
The tough competition in the local and global markets for the best CBD product makes it difficult for some CBD products to stand out. New product developments also contribute to the increase in CBD prices. 
A high-quality product is also formulated with high-quality ingredients, more potent CBD extracts, and other cannabinoids, making them more expensive.
Testing and Validation
The U.S. Department of Agriculture Hemp Production Program released laboratory testing guidelines for the standard testing procedures disclosed under the sampling procedures(17). 
Results obtained from the sample testing or the hemp extract will be used to measure the delta-9-tetrahydrocannabinol (THC) concentration.
The dry-weight of hemp must contain less than 0.3% THC before the extraction process. Other states may have different testing requirements.
The acceptable level of THC required, as stated in the U.S. Farm Bill 2018, is 0.3%(18).
The USDA does not require hemp testing laboratories to be ISO accredited. However, the USDA encourages adherence to the ISO 17025 standard.
ISO 17025 entitles laboratories to display their operations competencies and generate valid results to promote confidence in their work locally and globally. 
The licensed hemp producer will be responsible for paying all fees associated with hemp product testing or retesting. 
The Farm Bill 2018 allowed the use and distribution of hemp-derived products, including CBD, under strict restrictions.
Growing hemp plants is still illegal in some states. Each state has its restrictions and requirements regulated by the U.S. Department of Agriculture (USDA) for growing hemp(19).
The USDA will issue the USDA hemp producer license after approving the hemp management and production plan proposed by each state. 
In 2019, the U.S. Domestic Hemp Production Program was established, followed by the Hemp eManagement Platform (HeMP)(20).
The HeMP is an online system created for USDA states, producers, testing laboratories, tribes, and sampling agents that will be utilized to manage and submit any information and reporting to the USDA.
The U.S. Farm Bill 2018 legalized hemp production under three restrictions: for researchers from higher education institutions; for the Departments of Agriculture for all states; and farmers involved in a research project by a state's Department of Agriculture(21).
Moreover, industrial hemp production for CBD extraction is more intricate, and CBDs do not have a clear legal status yet. 
How to Assess the Value of
CBD Product
Based on a 2020 study, a representative farm with 10 acres of hemp will obtain about 2,500 pounds of dry flowers containing 6.5% CBD(22).
Per acre of dried hemp flowers is $19,289 or $7.72 per pound. 
Two-thirds of the total cost for every acre ($12,719) change according to the production level, and one-third ($6,570) of the total cost is fixed.
The total revenues for every acre are $24,375 resulting in $5,086-worth of profits per acre, which is equivalent to $11,656 net return per acre over variable costs.
The total revenues, profits, and net return are computed based on the prevailing local price of $1.50 and 6.5% CBD. 
A 5% estimated gross revenue is expected for the entire marketing costs. 
What Is the Most Expensive CBD? 
The most expensive CBD-based products are those that contain full-spectrum and broad-spectrum CBD. 
Full-spectrum CBD oil contains all compounds of the cannabis plants, including cannabinoids, flavonoids, terpenes, and other essential oils. 
Flavonoids are active compounds present in cannabis that may have antioxidant, antiviral, and anti-inflammatory actions(23). 
On the other hand, terpenes are the components of essential oils responsible for cannabis' aroma(24). 
The full-spectrum CBD variant also has trace amounts of THC. 
Meanwhile, broad-spectrum CBD oil contains the same compounds as a full-spectrum CBD oil except for THC. 
CBD isolate consists of only 100% pure CBD and cost less than the full-spectrum and broad-spectrum variants.
Other variables that may add to the price points of a CBD product aside from the CBD extract are the other ingredients used. 
The high prices of a CBD product will also be dependent on the product form, such as vapes, tinctures, topicals, capsules, and gummies, and how these products are distributed on the market.  
High-quality CBD oil and hempseed oil are among the most popular on the market.
Notably, Epidiolex is the only CBD–infused item approved by the U.S. Food and Drug Administration (USFDA). The FDA-approved drug is used for reducing seizures in patients with epilepsy(25).
Epidiolex is priced at $32,500 per year(26). Still, prices may vary depending on the store's location and the dosage as prescribed by a physician. 
Average Cost of CBD 
A pound of dried hemp flower will cost an average of $1.50 for every percentage point of CBD as expressed in this formula ($/%CBD/lb)(27). 
How to Tell if Individuals Are Overpaying or Underpaying for CBD 
Product and price tag comparisons sold on Amazon and other online stores, for example, may determine whether a consumer is paying more or less for a CBD product. 
Pharmaceuticals and cannabis dispensaries are reliable marketing channels for CBD product listing verification.
Will the Price of CBD Oil Come Down Over Time? 
Research showed that increased production and a steady demand or sales in the CBD market would result in declining prices of CBD products(28). 
As more new variations of CBD products are introduced to the market, investors are more likely to be drawn into investing in hemp production(29).
Hemp farming for CBD is more lucrative than growing hemp for fiber and grain. Producers may shift to hemp production for CBD.
However, the risks in hemp production are higher, and when the demand for CBD plateaus, hemp producers might incur more input and startup costs. 
What Is CBD
?
Industrial hemp (Cannabis sativa) is one type of cannabis plant. Hemp contains lower THC than marijuana, another type of cannabis plant(30). 
THC is the compound in marijuana responsible for the intoxicating effects and "high" sensation.
Cannabidiol, on the other hand, is one of the hundreds of compounds found in the hemp plant. CBD has nonpsychoactive effects, so it is unlikely that this cannabinoid will make a user feel high. 
Several clinical research on CBD study the potential benefits of cannabidiol in the medical industry.
Benefits of Using CBD 
CBD use may help reduce symptoms of different medical conditions, such as insomnia, chronic pain, inflammation, anxiety, addiction, and epilepsy(31).
Research is still ongoing regarding the potential health benefits of cannabidiol as a supplementary treatment for cancer and as a preventative treatment for Covid-19. 
How to Decide if a Product Is Genuine 
According to the FDA, it is still illegal to sell CBD as a dietary supplement(32). First-time consumers are advised to carefully check the product for mislabels and misleading and false medical claims.
A CBD product must have a disclaimer and a certificate of analysis (COA) listed on the product's website. The certificate of analysis validates all the ingredients used. 
COAs are CBD lab results obtained and performed through lab testing by an accredited third-party lab. There must be no contaminants present in the formulation of every CBD final product.
The presence of contaminants, such as heavy metals, pesticides, solvents, and mold, may pose serious health risks affecting the overall wellness of the consumer. 
---
Cannabidiol: Science, Marketing, and Legal Perspectives

https://www.ncbi.nlm.nih.gov/books/NBK565434/

 

Combined Mobile Unit for Supercritical CO2-Extraction of Bio-Active Components

https://biomedres.us/fulltexts/BJSTR.MS.ID.006438.php

Therapeutic Claims in Cannabidiol (CBD) Marketing Messages on Twitter

https://www.ncbi.nlm.nih.gov/pmc/articles/PMC8794048/

FDA Regulation of Cannabis and Cannabis-Derived Products, Including Cannabidiol (CBD)

https://www.fda.gov/news-events/public-health-focus/fda-regulation-cannabis-and-cannabis-derived-products-including-cannabidiol-cbd

CBD Hemp Production Costs and Returns for Connecticut Farmers in 2020

https://are.uconn.edu/wp-content/uploads/sites/2327/2020/02/ZwickOR66_Feb25.pdf

Industrial Hemp Production

https://extension.psu.edu/industrial-hemp-production

Tax Guide for Cannabis Businesses

https://www.cdtfa.ca.gov/industry/cannabis.htm

Ibid.

CBD Hemp Production Costs and Returns for Connecticut Farmers in 2020

https://are.uconn.edu/wp-content/uploads/sites/2327/2020/02/ZwickOR66_Feb25.pdf

Ibid.

 Utilisation of Design of Experiments Approach to Optimise Supercritical Fluid Extraction of Medicinal Cannabis

https://www.ncbi.nlm.nih.gov/pmc/articles/PMC7272408/

Processing and Extraction Methods of Medicinal Cannabis: A Narrative Review

https://www.ncbi.nlm.nih.gov/pmc/articles/PMC8290527/

Industrial Hemp Production

https://extension.psu.edu/industrial-hemp-production

Status of State and Tribal Hemp Production Plans for USDA Approval

https://www.ams.usda.gov/rules-regulations/hemp/state-and-tribal-plan-review

Industrial Hemp Production

https://extension.psu.edu/industrial-hemp-production

Ibid.

Laboratory Testing Guidelines U.S. Domestic Hemp Production Program

https://www.ams.usda.gov/sites/default/files/media/TestingGuidelinesforHemp.pdf

Hemp Production and the 2018 Farm Bill

https://www.fda.gov/news-events/congressional-testimony/hemp-production-and-2018-farm-bill-07252019

Status of State and Tribal Hemp Production Plans for USDA Approval

https://www.ams.usda.gov/rules-regulations/hemp/state-and-tribal-plan-review

Hemp Production

https://www.ams.usda.gov/rules-regulations/hemp

Industrial Hemp Production

https://extension.psu.edu/industrial-hemp-production

CBD Hemp Production Costs and Returns for Connecticut Farmers in 2020

https://are.uconn.edu/wp-content/uploads/sites/2327/2020/02/ZwickOR66_Feb25.pdf

Flavonoids as antioxidants

https://pubmed.ncbi.nlm.nih.gov/10924197/

The Cannabis Terpenes

https://www.ncbi.nlm.nih.gov/pmc/articles/PMC7763918/

FDA Approves First Drug Comprised of an Active Ingredient Derived from Marijuana to Treat Rare, Severe Forms of Epilepsy

https://www.fda.gov/news-events/press-announcements/fda-approves-first-drug-comprised-active-ingredient-derived-marijuana-treat-rare-severe-forms

Epidiolex Fact Sheet

https://odp.idaho.gov/wp-content/uploads/sites/114/2018/11/Epidiolex-Legislative-Fact-sheet_11-7-18.pdf

CBD Hemp Production Costs and Returns for Connecticut Farmers in 2020

https://are.uconn.edu/wp-content/uploads/sites/2327/2020/02/ZwickOR66_Feb25.pdf

Ibid.

Economic Viability of Industrial Hemp in the United States: A Review of State Pilot Programs

https://www.ers.usda.gov/webdocs/publications/95930/eib-217.pdf

Cannabidiol: Science, Marketing, and Legal Perspectives

https://www.ncbi.nlm.nih.gov/books/NBK565434/

Cannabidiol (CBD) – What We Know and What We Don't

https://www.health.harvard.edu/blog/cannabidiol-cbd-what-we-know-and-what-we-dont-2018082414476

FDA Regulation of Dietary Supplement and Conventional Food Products Containing Cannabis and Cannabis-Derived Compounds

https://www.fda.gov/media/131878/download
CBD Clinicals is reader-supported. When you buy through links on our site, we may earn an affiliate commission.
Learn more