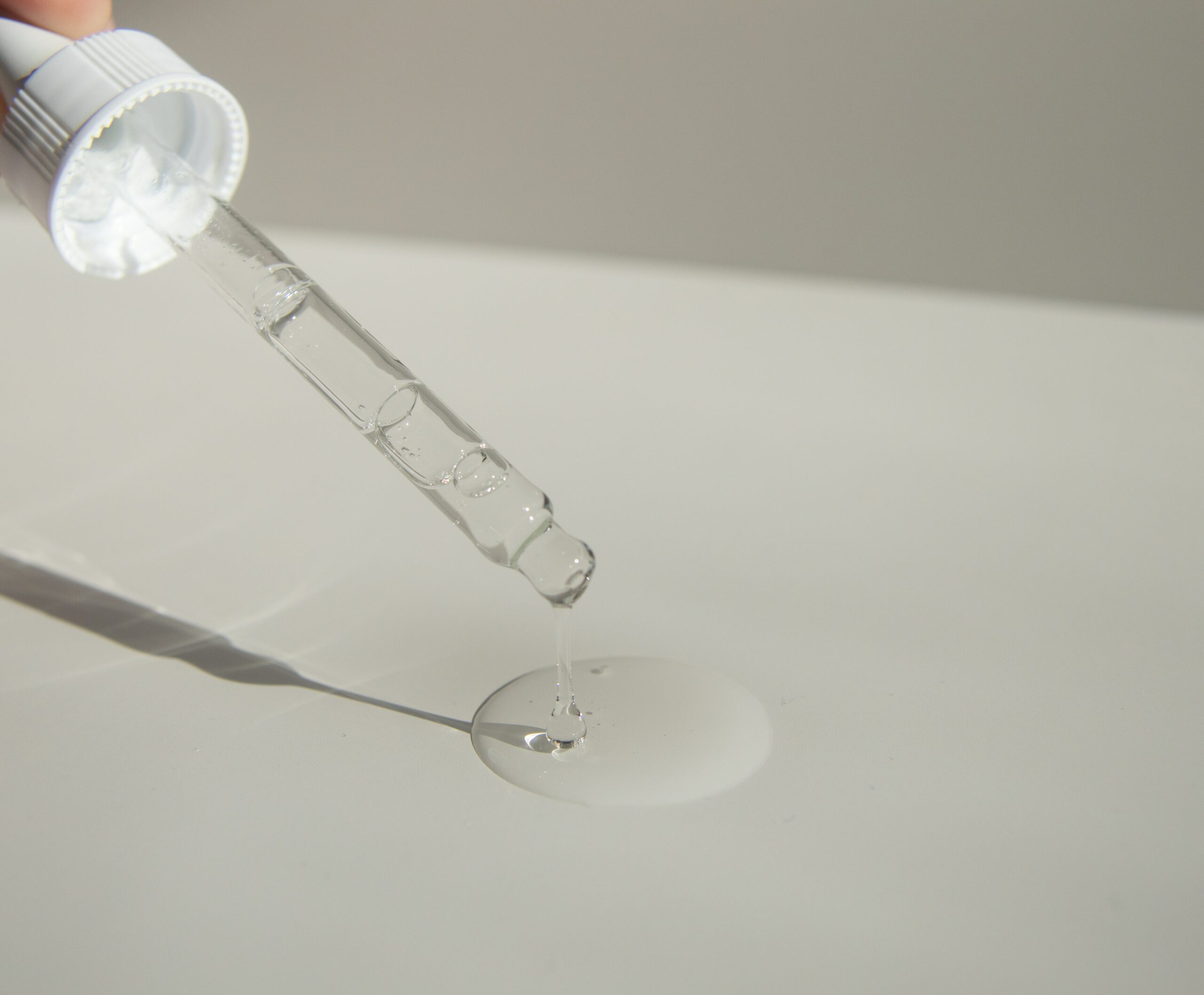 Cannabidiol (CBD

)

concentrations

can be derived from hemp or marijuana extracts. 

Hemp is defined as

Cannabis sativa

with a total

THC

(

tetrahydrocannabinol

) of less than 0.3% on a dry weight basis. However, when hemp with 0.3%

THC

and 5% CBD is subjected to extraction, the final

THC

concentrations

exceed 0.3%

(1)

.

             

The removal of hemp from the CSA

(Controlled Substances Act)

implies that

cannabis plants

and derivatives with less than 0.3%

THC

on a dry weight basis are no longer classified as controlled substances under federal law.

The need to produce

CBD oils

that retain cannabidiol from both

hempseed oil

and

CBD oil

derived from the

cannabis

plant

may

involve extraction

through various methods using CO

2

(carbon dioxide),

solvents

, olive oil, and dry ice.

Several clinical studies have indicated how CBD may help with various conditions, such as neuropsychiatric and neurological disorders

(2)

. 
What Is a CBD Extract?
Cannabidiol, popularly called CBD, is a chemical in the Cannabis sativa plant. Some CBD oil types do not contain tetrahydrocannabinol (THC), the psychoactive compound that comes from the cannabis plant, but they come from distinct portions of it. 
Hemp extract is made from raw hemp seeds, whereas CBD oil is made from the mature plant's flowers, leaves, stems, and stalks. The distinction between hemp extract and CBD oil is in the extraction process. 
Oil is extracted from raw hemp seeds to make hemp extract. CBD oil is derived in a multi-step process that utilizes more of the plant body. 
CBD oil extraction takes longer and requires highly specialized expertise and equipment, whereas hemp oil extraction is simple and relatively inexpensive.
The usual CBD formulation is oil, though CBD is also available in different forms: as extract, a vaporized liquid, and an oil-based capsule. CBD oil is produced by extracting cannabidiol from cannabis plants and diluting it with a carrier oil.
CBD concentrations can be derived from hemp extracts or marijuana extracts. Hemp is defined as Cannabis sativa with a total THC (tetrahydrocannabinol) of less than 0.3% on a dry weight basis. 
However, when hemp with 0.3% THC and 5% CBD is subjected to extraction, the final THC concentrations exceed 0.3%(3).
What Are the Benefits of CBD Extracts?
 The endocannabinoid system in the body produces endogenous cannabinoids like anandamide (AEA) and 2-arachidonoylglycerol (2-AG)(4).  
The ECS affects behavior to partially mimic the effects produced by the psychoactive components of cannabis(5). Primary endocannabinoids are similar to cannabinoids in the Cannabis sativa plant, which may contain promising therapeutic potential. 
CBD is currently being studied to treat various conditions, including Parkinson's disease, schizophrenia, multiple sclerosis, diabetes, and anxiety(6).
Cannabidiol is a broad-spectrum substance that is indicated to provide beneficial effects on neurological disorders like Parkinson's disease(7).
In addition, CBD has shown significant preclinical support for neuropsychiatric disorders like generalized anxiety disorder, panic disorder, social anxiety disorder, obsessive-compulsive disorder, and post-traumatic stress disorder(8). 
In contrast, however, placebo-controlled clinical trials showed insufficient evidence for THC and CBD's effects on cognition, symptoms, and neuroimaging measures of brain function in subjects with schizophrenia(9). These inconclusive findings nonetheless indicate how CBD offers potential help for the following disorders:
Seizures
Clinical trials designed to examine the effects of CBD treatment in different forms of epilepsy showed findings on CBD usage in therapeutic applications(10). 
In addition to standard anti-epileptic medicines, CBD showed promise even in severe forms of epilepsy where there is a failure to respond to conventional anti-epileptic medications.
Medical application of CBD showed promise due to its anti-seizure, antipsychotic, neuroprotective, antidepressant, and anxiolytic properties. The neuroprotective activity of CBD seems to link to its excellent anti-inflammatory and antioxidant properties(11). 
Clinical trials indicate a reduction in seizures in individuals with Lennox-Gastaut syndrome, Dravet syndrome, or tuberous sclerosis complex(12). Furthermore, CBD appeared to keep its efficacy throughout the experiment.
Gastrointestinal Symptoms
Clinical trials showed how cannabinoids suppress gastric acid secretion(13). In rodents, the primary psychoactive ingredients of high-quality marijuana and the synthetic cannabinoid nabilone delay the rate of stomach emptying. 
Activating cannabinoid receptor 1 (CB1) by psychoactive and nonpsychoactive cannabinoid agonists slows stomach emptying.
Cancer Cells
Cannabinoid extracts may have beneficial effects on cancer treatment(14). The results of cannabidiol and tetrahydrocannabinol are mediated through the cannabinoid receptor (CB) 1, CB 2, and the G-protein-coupled receptor. 
In vitro research consistently demonstrated that CBD, THC, and synthetic compounds inhibited tumor growth(15). Combining cannabinoid receptor ligands and chemotherapy resulted in synergistic treatment outcomes.
Chronic Pain
CBD may help in the pain management of various inflammatory disorders, including arthritis. 
Studies showed how CBD may provide pain relief and decrease chronic inflammation in cases of rheumatoid arthritis(16). 
Immune cells and RASF (rheumatoid arthritis synovial fibroblasts) may be particularly vulnerable to a second strike produced by CBD, resulting in the resolution of inflammation.
Anxiety Issues
Persistent fear can be maladaptive(17). Impairment may manifest in various neuropsychiatric illnesses, such as generalized anxiety disorder (GAD), panic disorder (PD), post-traumatic stress disorder (PTSD), social anxiety disorder (SAD), and obsessive-compulsive disorder (OCD). 
Clinical studies identified CBD's potential as a treatment for anxiety-related disorders(18).
How to Use
CBD Extracts
CBD's use among patients with complex conditions necessitates understanding potential CBD safety concerns(19).
CBD is available in various forms, including patches, extracts, oils, vapes, and topical preparations for use on the skin. 
A topical CBD-infused oil, lotion, or cream may be an option for reducing inflammation and pain relief. 
A CBD tincture or spray applied under the tongue allows CBD to enter the bloodstream immediately.
Two FDA-approved, CBD-containing pharmaceutical products are currently on the market(20). 
Sativex is a CBD product indicated for multiple sclerosis and analgesia for pain management in cancer. Epidiolex, which contains only CBD in an oral solution, is approved by the U.S. Food and Drug Administration for seizures associated with Lennox–Gastaut or Dravet syndrome. 
Studies show that users prefer full-spectrum CBD extract (whole-plant extract) over pure CBD isolate, which does not contain any THC(21). 
Vaping a CBD extract is the most efficient and quick-acting method of administering CBD. Vape is shown to be the most bioavailable way of consuming CBD extract. 
However, vaping may lead to detrimental health risks, such as severe pulmonary disorders, so caution is advised(22). 
Many CBD isolate users believe they are obtaining an effective dose of CBD by taking only the CBD cannabinoid without terpenes. However, this practice may reduce the entourage effect or the synergistic relationship between cannabinoids and terpenes, which heightens the benefits of the phytocannabinoids THC and CBD(23).
How to Extract CBD
The genus Cannabis contains cannabinoids found in high concentrations in the trichomes of the female hemp plant, along with organic compounds like terpenes and flavonoids. These organic compounds found in plants give cannabis its flavor and scent. 
In a study, tetrahydrocannabinol (THC) and cannabidiol (CBD) were observed. Techniques were applied to cannabis seeds to extract more CBD and lessen the THC and CBN (cannabinol), reducing the psychoactivity of cannabis products(24). 
CBD oil and hempseed oil retaining an ample concentration of CBD can be extracted from the cannabis plant using various methods. 
CO2 Extractions 
The carbon dioxide supercritical fluid extraction (CO2 SFE) is a clean and cost-effective extraction of cannabinoids from cannabis(25). This technique pressurizes carbon dioxide across the hemp plant to eliminate phytochemicals. 
CO2 acts like a solvent without the potential side effects(26). Supercritical fluid extraction (SFE) may eliminate the need for solvents like ethanol, butane, hexane, methanol, and acetone during the manufacture of medicinal cannabis extracts. Carbon dioxide (CO2) is the primary solvent in SFE(27).
Extraction of cannabinoids is possible using a range of different organic solvents, including hydrocarbons (e.g., hexane) and alcohols (e.g., ethanol)(28). 
Solvent Extraction
Solvent extraction entails introducing the solvent to the hemp plant matter. The cannabinoids are stripped from the liquid, leaving behind a concentrated oily residue containing the hemp components. 
Solvent-based extraction methods require a solvent to complete the process using a Soxhlet extractor, static and dynamic maceration, microwave-assisted extraction, and ultrasonic-assisted extraction. 
Ethanol, butane, propane, hexane, petroleum ether, methyl tertbutyl ether, diethyl ether, carbon dioxide (CO2), and olive oil are solvents used to extract cannabinoids(29).
Olive Oil Extraction
A cannabis olive oil preparation is the preferred choice to extract a concentration of cannabinoids(30). Olive oil contains a high concentration of oleic acid. Due to their low volatile nature, terpenes can be retained during extraction with olive oil(31). 
Olive oil is recommended for its masking flavor and versatility. The high yield of terpenes from using olive oil as a solvent is due to its efficient capabilities of solubilizing and limiting the loss of product by protecting the compounds from evaporation(32).
Dry Ice CBD Extraction
The dry ice method of deriving CBD may successfully extract cannabinoid content as high as 60.7%(33). This method has produced the concentration and preservation of monoterpenoids, which are the fragrant compounds typically lost during the traditional cannabis drying and curing process.
This method may encourage pharmaceutical companies and supplement manufacturers to develop medical cannabis and products that produce the entourage effect(34).
Safety and
Side Effects
CBD-infused products like balms, lotions, and edibles, like gummies, must be checked for potential effects on an individual's health and wellness. 
Beauty products, food, and drinks are among the many CBD-infused products. According to the FDA, products containing THC and CBD products are excluded from dietary supplement definition.
Currently, Epidiolex, a prescription oil, is the only CBD product approved by the Food and Drug Administration. Aside from Epidiolex, state laws on CBD vary while studies are carried out regarding the compound's potential health benefits(35).  
CBD may induce adverse effects, like dry mouth, diarrhea, decreased appetite, drowsiness, and fatigue(36). CBD combined with other medications or supplements may interact with these substances negatively(37).
The unpredictability of the purity and amount of CBD in products is a concern. Recent research of 84 CBD products indicated that nearly a quarter of the items had less CBD than stated on the label (38).
The FDA does not regulate CBD extracts and CBD products. Hence using cannabidiol (CBD), tetrahydrocannabinol (THC), or marijuana in any form during pregnancy or breastfeeding is strongly discouraged(39). 
Research has limited findings regarding the use of CBD. Hence it is essential to seek medical advice from a healthcare professional.
---
Hemp & Cannabidiol: What is a Medicine?

https://www.ncbi.nlm.nih.gov/pmc/articles/PMC6140266/

Cannabidiol as a Potential Treatment for Anxiety Disorders https://www.ncbi.nlm.nih.gov/pmc/articles/PMC4604171/
Hemp & Cannabidiol: What is a Medicine? https://www.ncbi.nlm.nih.gov/pmc/articles/PMC6140266/
An introduction to the endogenous cannabinoid system https://www.ncbi.nlm.nih.gov/pmc/articles/PMC4789136/#
Ibid.

Healing with CBD page 168

https://drive.google.com/file/d/1AGlxnhS2SoFeOXEuysv75bd_C9pEnwsU/view

Cannabidiol in

Parkinson's disease

https://www.ncbi.nlm.nih.gov/pmc/articles/PMC7115444/
Cannabidiol as a Potential Treatment for Anxiety Disorders https://www.ncbi.nlm.nih.gov/pmc/articles/PMC4604171/
The Impact of THC and CBD in Schizophrenia: A Systematic Review https://www.ncbi.nlm.nih.gov/pmc/articles/PMC8343183/
Use of Cannabidiol in the Treatment of Epilepsy: Efficacy and Security in Clinical Trials https://www.ncbi.nlm.nih.gov/pmc/articles/PMC6514832/
ibid.
Medical Marijuana and Epilepsy https://www.epilepsy.com/learn/treating-seizures-and-epilepsy/other-treatment-approaches/medical-marijuana-and-epilepsy
Role of Cannabinoids in Gastrointestinal Mucosal Defense and Inflammation https://www.ncbi.nlm.nih.gov/pmc/articles/PMC5333598/
Potential Use of Cannabinoids for the Treatment of Pancreatic Cancern https://pubmed.ncbi.nlm.nih.gov/30706048/
Ibid.

Cannabidiol (CBD

): a killer for inflammatory rheumatoid arthritis synovial fibroblasts

https://www.nature.com/articles/s41419-020-02892-1?fbclid=IwAR1U5TOnBCtfUBq75Afr6KBDBKH31KBzadO4pWBCPzRzFWW37cUaa71dlF0

Cannabidiol as a Potential Treatment for Anxiety Disorders https://www.ncbi.nlm.nih.gov/pmc/articles/PMC4604171/
ibid
Potential Adverse Drug Events and Drug–Drug Interactions with Medical and Consumer Cannabidiol (CBD) Use  https://www.ncbi.nlm.nih.gov/pmc/articles/PMC6678684/
ibid
Full-spectrum cannabis extracts VS CBD isolate https://www.fundacion-canna.es/en/full-spectrum-cannabis-extracts-vs-cbd-isolate
Outbreak of Lung Injury Associated with the Use of E-Cigarette, or Vaping, Products https://www.cdc.gov/tobacco/basic_information/e-cigarettes/severe-lung-disease.html

ibid

Selective Extraction of

Cannabinoid

Compounds from

Cannabis

Seed Using Pressurized Hot Water Extraction

https://www.ncbi.nlm.nih.gov/pmc/articles/PMC7144126/

Utilisation of Design of Experiments Approach to Optimise Supercritical Fluid Extraction of Medicinal Cannabis https://www.ncbi.nlm.nih.gov/pmc/articles/PMC7272408/
Ibid.

ibid

Processing and extraction methods of medicinal cannabis: a narrative review https://jcannabisresearch.biomedcentral.com/articles/10.1186/s42238-021-00087-9
ibid
Extraction Method and Analysis of Cannabinoids in Cannabis Olive Oil Preparations https://pubmed.ncbi.nlm.nih.gov/29202510/
Processing and extraction methods of medicinal cannabis: a narrative review https://jcannabisresearch.biomedcentral.com/articles/10.1186/s42238-021-00087-9ibid
ibid
Novel Solventless Extraction Technique to Preserve Cannabinoid and Terpenoid Profiles of Fresh Cannabis Inflorescence https://www.ncbi.nlm.nih.gov/pmc/articles/PMC8468333/
ibid
What are the benefits of CBD — and is it safe to use? https://www.mayoclinic.org/healthy-lifestyle/consumer-health/expert-answers/is-cbd-safe-and-effective/faq-20446700#
ibid
ibid
ibid
What You Should Know About Using Cannabis, Including CBD, When Pregnant or Breastfeeding https://www.fda.gov/consumers/consumer-updates/what-you-should-know-about-using-cannabis-including-cbd-when-pregnant-or-breastfeeding
CBD Clinicals is reader-supported. When you buy through links on our site, we may earn an affiliate commission.
Learn more